If you're looking to upgrade your earbud game then Ian DeLucca's exclusive diamond-encrusted Apple AirPods are right up your alley. The LA-based designer has released these sparkling earbuds as part of his "NEW MATERIALISM" series, a forthcoming collection of pieces combining the art world with commerce.
The first release from the collection finds DeLucca taking a pair of Apple AirPods and transforming them into the most luxurious earbuds on the market.
Entitled Object No. 1, the AirPods have been cast in white gold and contain 1,000 VVS naturally mined diamonds covering the outside of both earbuds. Each pair of AirPods comes with a marble stand for charging and is inscribed with the edition number and date it was manufactured. These snazzy looking earbuds are limited to just 25 pairs and will set you back a cool AU$28,000.
---
---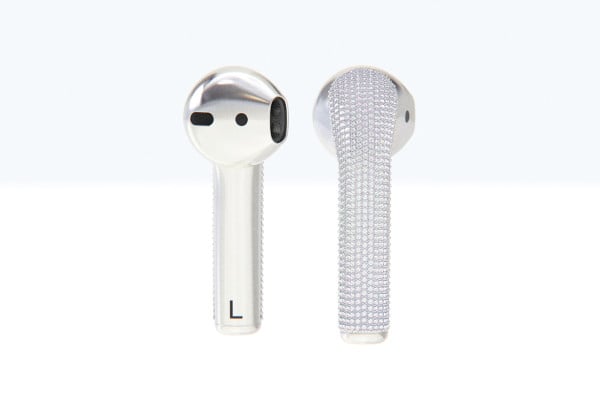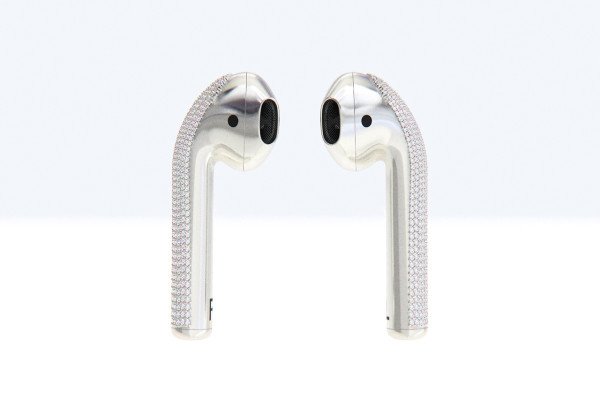 "'NEW MATERIALISM' guides us into new relationships with the material world," Delucca explained to Hypebeast.
There's not much information regarding the rest of the collection, but if you check out his Instagram account you'll see he's crafted a number of diamond and gold tooth fillings for clients as well as a redesign of the YEEZY 700 Analog.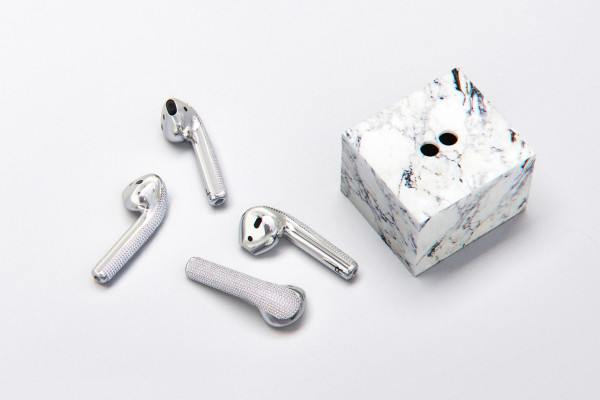 To cop a pair of DeLucca's AirPods you can contact him directly via Instagram before they go on public sale.
RELATED: There's a Russian diamond-encrusted Tourbillon with this iPhone X