UPDATE [17/06/21]: IKEA and Sonos have now officially confirmed some details for their collaborative Picture Frame speaker. The housing for this audio device has a reasonable thickness and uses a special waveguide to direct audio across a room. Two units can be purchased and paired as a stereo. The Picture Frame Speaker will be available to purchase from IKEA as of mid-July.
The speaker sits behind a piece of artwork that can either be swapped out, or removed completely, making it the most adaptable dual-product IKEA x Sonos have worked on to date. Although you won't actually be able to insert one of your own artworks; the front art can only be swapped out for other colours and designs, which will be available in several styles created by artist Jennifer Idrizi.

Physical controls will be located on the back of the IKEA x Sonos Picture Frame's left side along with co-branding. The speaker can also be controlled via the Sonos app and incorporated into a multi-room audio ecosystem.

Original Article: IKEA & Sonos' Picture Frame Speaker
In 2019, IKEA and Sonos partnered up with the ambitious goal of marrying high-fidelity audio with design-forward furniture, sparking a purpose-built Symfonisk collection and a head-turning book-shelf speaker. The well-received collaboration was dormant throughout 2020, despite more people looking to spruce up their home design, but now it looks like things have picked back up for the speaker-furniture series with two products – one, a revamp of the collection's first product, a table lamp where the base is practically a powerful Sonos Play:1 speaker, and second, a brand new piece of wall art with an integrated speaker. And it's looking like the IKEA x Sonos Picture Frame will be a huge step up in home design for both art and music connoisseurs.
---
---
It's that IKEA x Sonos Symfonisk Picture Frame that has grabbed the most attention online, with the forthcoming release designed as a "WiFi speaker" – as per past releases, most likely something comparable to the Sonos Play:1 or the updated Sonos One – doubling as a picture frame that measures 22 inches in height, 16 inches in width, and 2 inches in depth.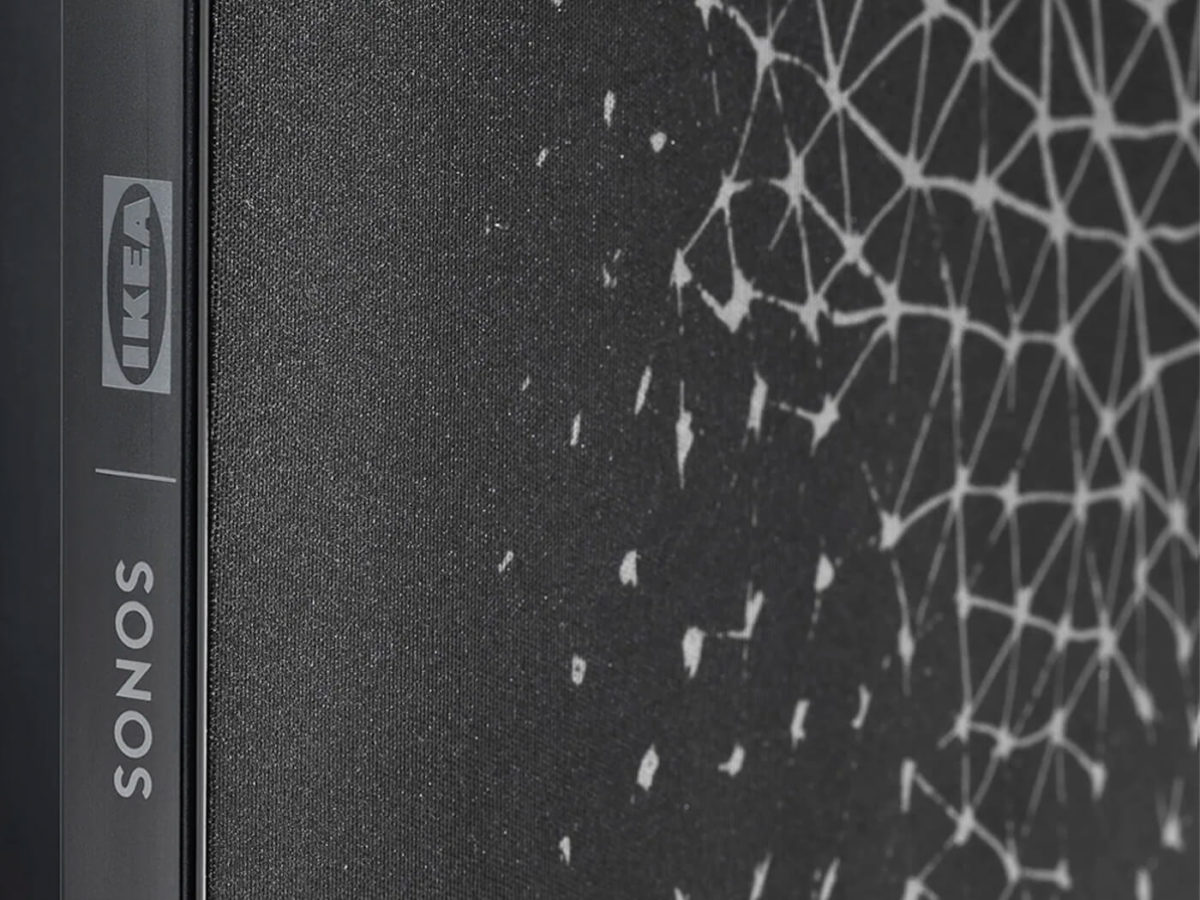 According to an apparent leak (the product won't be officially available until later this year), IKEA customers will be able to choose between "various interchangeable fronts" and the frame will come in either black or white finishes to mirror Sonos' recognisable minimalist aesthetic. Much like the other products in the growing IKEA Symbfonisk series, the Picture Frame is intended as a neutral design element to adapt easily with any home décor, as opposed to standing out like an obvious piece of audio gear.
RELATED: How To Curate The Perfect Personal Art Collection For Your Home
While many speculate that the official release date of the IKEA x Sonos Picture Frame will be revealed later this month, there are a few details floating around the internet. First, it's expected that the wall art speaker will be flat and sport different internals to previous Symfonisk speakers. This is so it can be placed in a picture frame and hung on the wall, sitting behind whatever artwork you choose to place within the frame. The very specific architectural demands may then require Sonos to create a brand new profile all together, moving it away from the Symfonisk book shelf and Symfonisk table lamp.
Like the other furniture speakers, this may also mean that the IKEA x Sonos Picture Frame speaker won't leave much space to include any internal microphones, so forget about trying to use Amazon Alexa or Google Assistant voice controls. That then begs the question of how you're going to control the playback on this thing, with the most likely scenario being obscured physical buttons on one side of the picture frame.
Although the speaker will likely be able to play as part of a wider Sonos ecosystem, which means the frame could be controlled via other devices like a Sonos Arc, Sonos Roam, Sonos One, or Sonos Move.
Exact pricing of the IKEA and Sonos Picture Frame Speaker will be confirmed closer to launch.
---
---