They say big things come in small packages, and when you throw in a pricepoint that's as compelling as JBL's Live Pro+ True Wireless earbuds, look no further.
Interestingly, 45% of consumers in the Aussie smartphone market don't subscribe to iOS – that's a hell of a lot of people who aren't relying on Apple's ecosystem to stay connected, especially when it comes to in-ear audio. Enter JBL's unbeatable answer for those of you who prefer to go against the grain.
Let's get the price out of the way first, as these noise-cancelling True Wireless earbuds play in the same league as Apple's Airpods Pro (RRP $399), but for nearly half the price ($249).
---
---
For anyone familiar with JBL's Signature Sound (and the cult-like following of their PartyBox portable speakers), it'll be no surprise to you what JBL can extract from the small but powerful 11mm dynamic drivers in the Live Pro+. Expect exceptional clarity with a healthy dose of groovy, punchy bass that'll have you wondering where these earbuds have been all your life.
Drown it out with adaptive noise cancelling
There's "noise cancellation" and then there's adaptive noise cancelling with smart ambient capabilities. Drown out your boss, your partner, your kids – basically anything that has been driving you insane while working from home – even your next-door neighbour's dog. And we're talking about all frequencies, too, not just that low-frequency drone.
Better yet, if you're out for a run or trying to sneak a cheeky podcast into your workday, the Live Pro+ has smart ambient aware to keep you dialled into your surroundings without compromising on sound quality. Never miss a doorbell, a phone call, or your roommate floating the idea of a 3PM beer.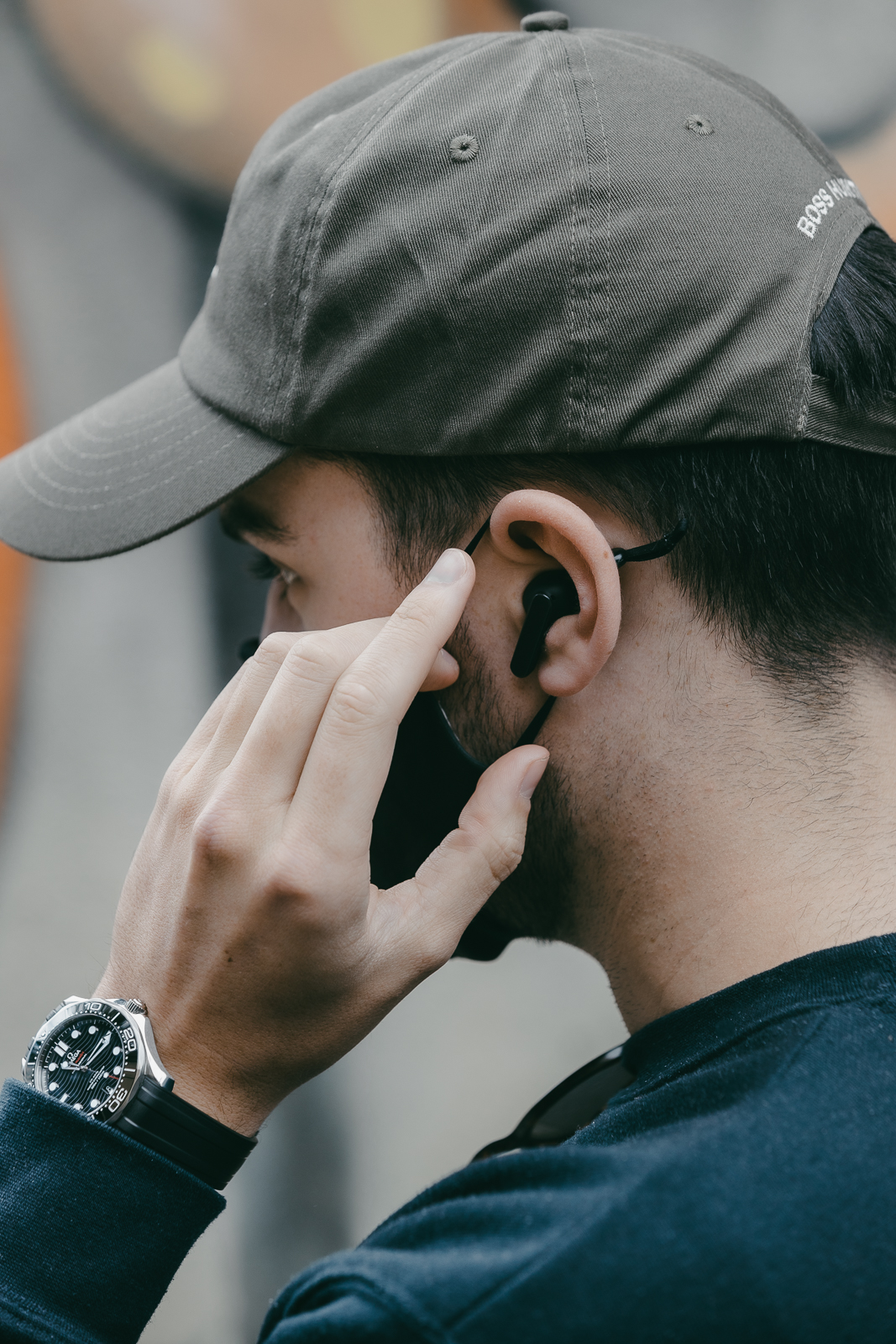 Hear everything, and make sure you're heard
The reason JBL's Live Pro+ nail the brief when it comes to ambient awareness is thanks to not one, or two, but three echo-cancelling mics on the earbuds themselves. A feedback mic ensures wind suppression and environmental noise reduction, while dual beamforming mics capture your voice with crystal clarity, so you can be anywhere and doing literally anything and no one ever has to know. If you want full control over your connection with the outside world, just remove one of the buds from your ears and the automatic play/pause will do the work for you.
Keep the tunes rolling
Be it working from home, hitting that triathlon milestone or just bouncing along on your commute to work, you can never have too much juice in your audio gear to keep the tunes rolling. Cop an impressive 7 hours from the JBL Live Pro+ in the buds alone, and 21 hours of backup charge in the case ready to go. Do some quick math and you've got 28 hours in total – or an hour of playtime from just 10 minutes of charging, if the whole unit is starting from zero.
One thing we've been loving about the ergonomics of the product so far is the intuitive placement of the buttons and toggles – all located on the buds themselves. From Alexa & Hey Google functions to phone calls, music playback, and ambient TalkThru, you can pretty much do anything and everything without taking them out of your ears.
The long bars outside the ears let you comfortably control these functions without feeling like you are knocking directly on your eardrums, which is a nice touch, and fitting them in your ears is made simple with the 5 available size options.
---
---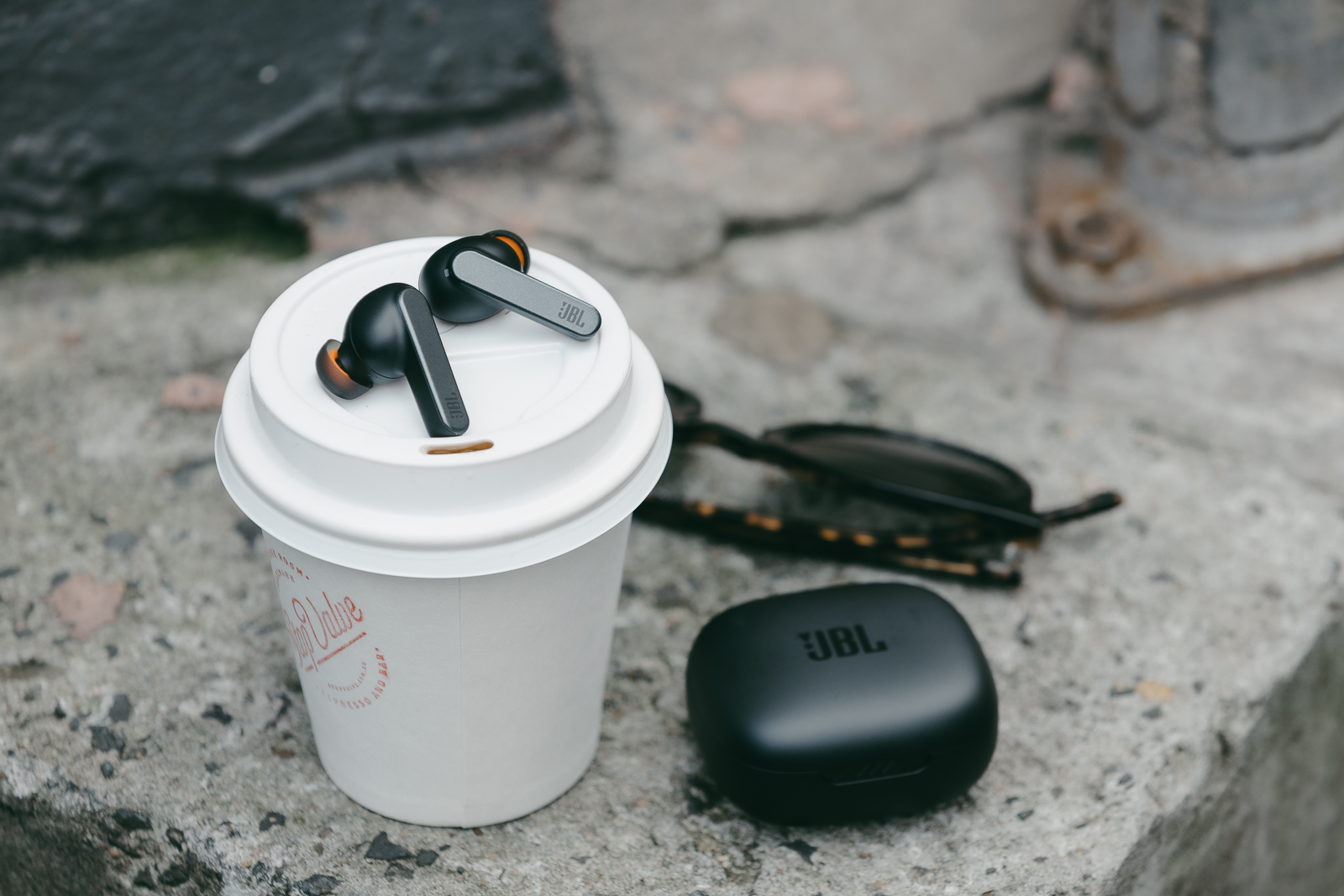 As far as connectivity is concerned, it's hard to fault, much like the aforementioned JBL portable speakers. It just works, and it does so every time.
The dedicated JBL app also unlocks a bunch of niche features so you can tweak your listening experience as desired. Check battery performance, set up your voice assistant, and of course, sonic aficionados will relish the opportunity to manually adjust their EQ. The dual-connect feature makes transitioning between two devices seamless.
Despite the modest case size and premium matte finish of the Live Pro+, make no mistake, these earbuds are still willing to go wherever you are with a sweatproof IPX4 rating for when you're caught in the rain or sweating it out.
And one just simply can't ignore the glaringly obvious – JBL's Live Pro+ look the goods, especially in black.
To see more from JBL, as well as a range of different colourways for the Live Pro+ to suit your vibe, hit the link below.