The legendary PartyBox 300 from JBL has seen a powerful, game-changing upgrade with the arrival of the new JBL PartyBox 310, set to make seamlessly portable entertainment even more versatile.
With various performance and portability improvements over its predecessor, the aesthetically similar but practically superior JBL PartyBox 310 has been built specifically for music fiends who can't be tied down.
The powerhouse device lets you play or perform pretty much anywhere, with music that's loud, clean, and brimming with bass.
---
---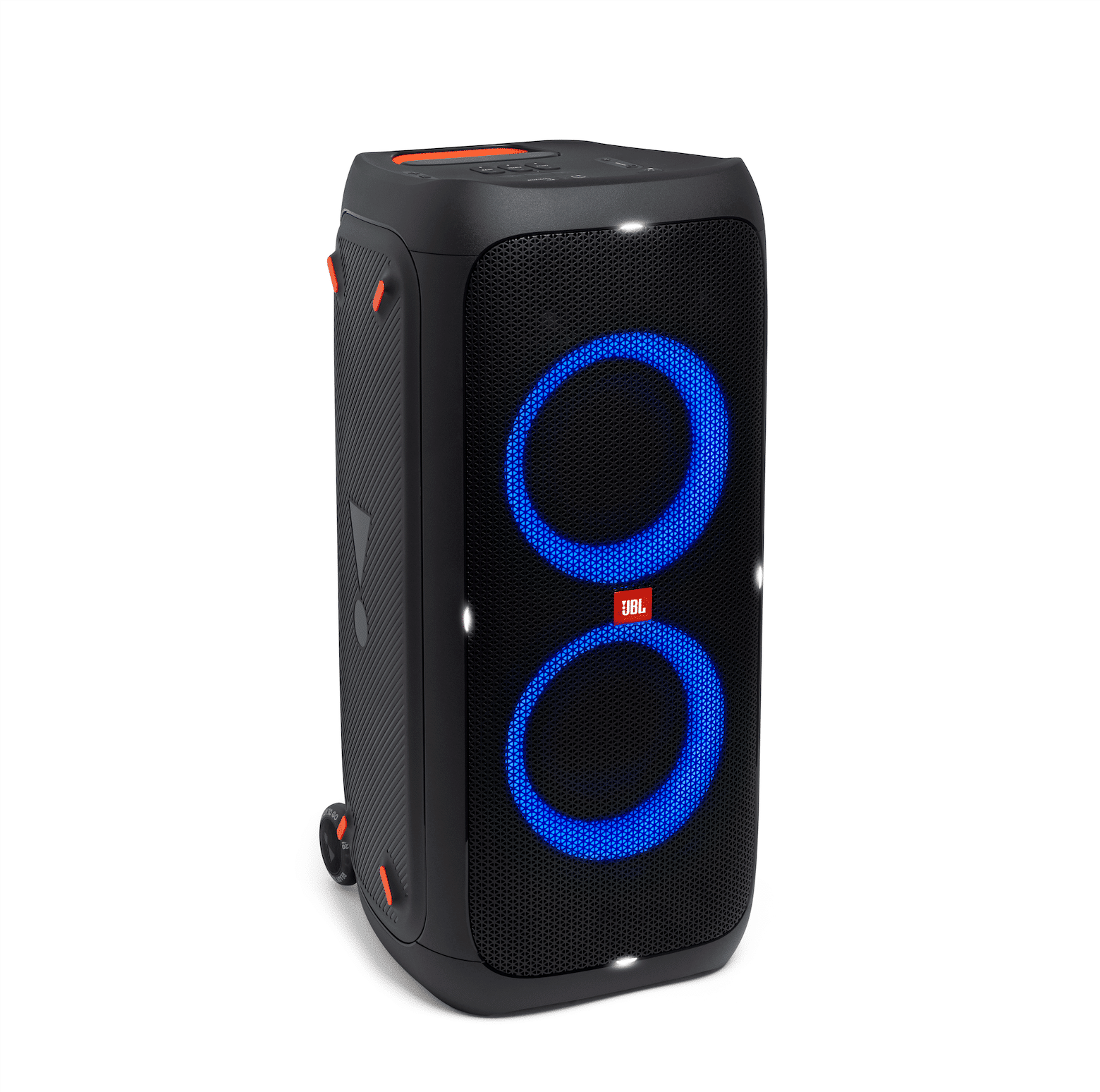 Live performers who are constantly on the move get a particular nod with just how comprehensive the connectivity is for this new PartyBox, with standards like built-in dual microphone and guitar inputs, as well as numerous options for EQ tuning and dynamic effects. This is boosted by 240 watts of JBL Pro Sound, helping boost the speaker's profile to new heights with bigger and better-balanced lows, mids and highs that stay consistently aligned no matter the volume.
Staying very much in harmony with the rest of JBL's widely acclaimed PartyBox line, the 310 features a tighter, more nuanced light show which can be controlled via the connected PartyBox smartphone app, from which you can also toggle karaoke features and dial in precision EQ so you maintain control over the sound and style at all times. The built-in light show dances to the beat for those impromptu garage parties, beach barbeques and kitchen kick-ons.
If you just want to use the speaker for an instant home or office party, connect your phone via the device's flawless Bluetooth 5.1 connection and let Spotify do the rest. With an estimated Bluetooth range of 10 metres, there's very little that can get in the way of you being in complete control of the tunes.
JBL has almost immediately cut through the noise to position the PartyBox 310 as an absolute necessity for every gathering – even more so when said gathering has the potential to get a little rowdy. You can surely sustain it, with an impressive 18 hours of battery life and a 0-to-100 charge time of just over 3 hours.
If you love your music, and you to entertain, this is the smartest choice you'll ever made. Although if you really want to dial it up a notch, look into the formidable JBL PartyBox 1000.
Hit the link below to order the PartyBox 310 online, or find it at your nearest Harvey Norman.
This article is proudly presented in partnership with JBL. Thank you for supporting the sponsors who help make Boss Hunting possible.