When people talk about waterproofing with personal audio devices like headphones and earphones, they're often confusing light water resistance for something far more reliable. No doubt you've seen 'IP' ratings slapped onto your favourite pair of buds before, but not many people understand just how significant this two-digit rating is and how one number change can mean the biggest difference between a light spray and full water-proofing.
The first number in the rating – both of which are based on the IEC 60529 standard – represents protection from dust and solids, while the second (arguably the more important) denotes how well your device can withstand prolonged immersion in water. In the case of the new JBL Reflect Flow Pro, not only can you sweat it out on a run or sing along in the shower, but if your wireless buds somehow end up in the drink, you can just brush them off now like never before. It's 2022, meaning the standard IPX4 rating just isn't going to cut it anymore.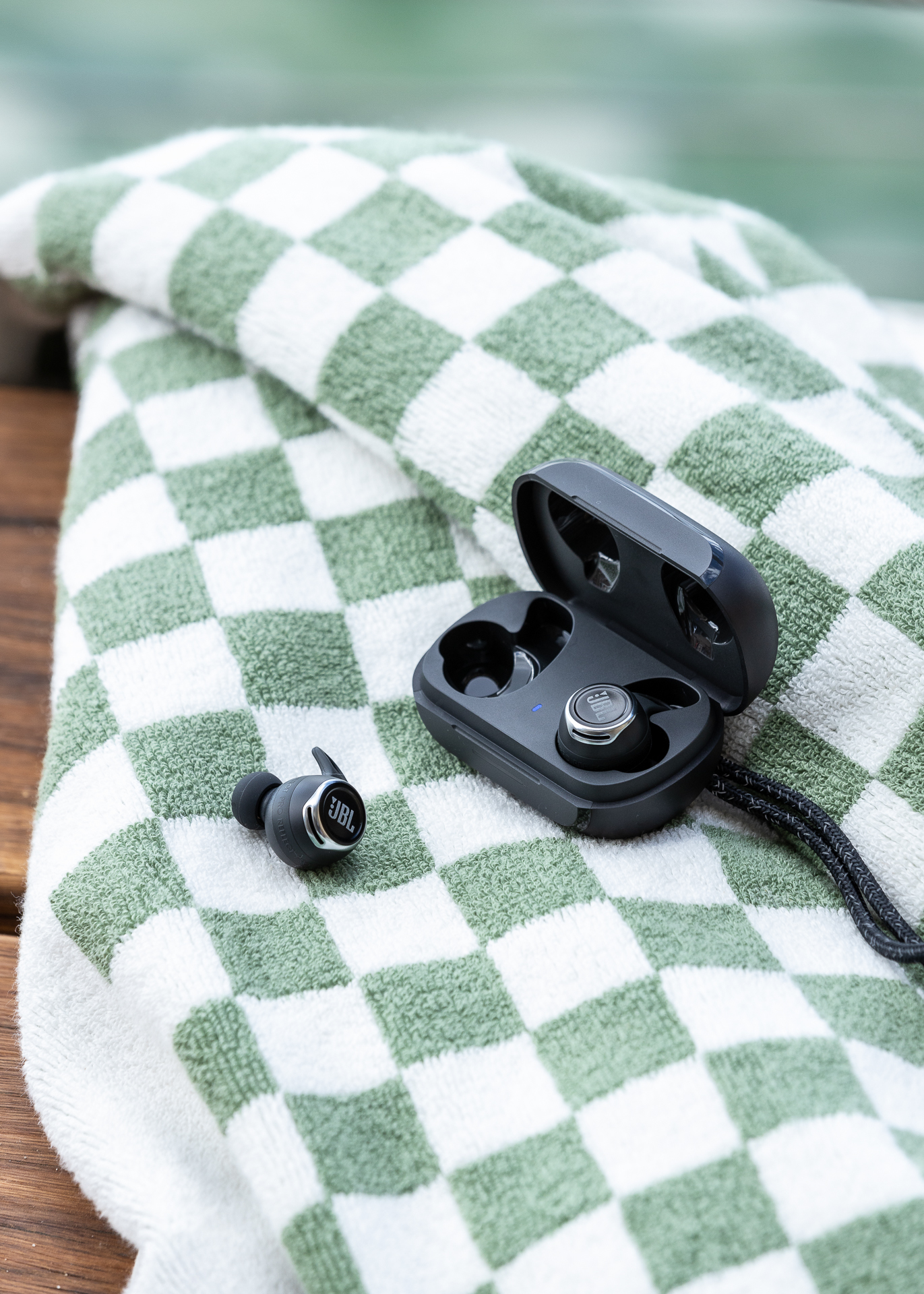 In layman's terms, IPX4, which is very common in the market, implies "light protection from sprays and splashing of water in all directions, for five minutes." The next most common, IP67, means the device can withstand temporary immersion in water up to a meter deep for 30 minutes. Similar to what you might find on your smartphone.
---
---
And this is what makes the new JBL Reflect Flow Pro such a potent release from the award-winning audio brand. The new pair of truly wireless Bluetooth earbuds are rated IP68, and while they aren't the first to achieve such reliable protection, they are certainly the only offering at such a reasonable price point – $269.95 – and with as equally compelling performance.
You're already familiar with JBL's audio prowess from groundbreaking releases like the JBL PartyBox 310 and JBL Live Pro+, so it shouldn't come as a surprise that the JBL Reflect Flow Pro is a beast at balancing that richly detailed, clear bass with clean mids and crispy highs.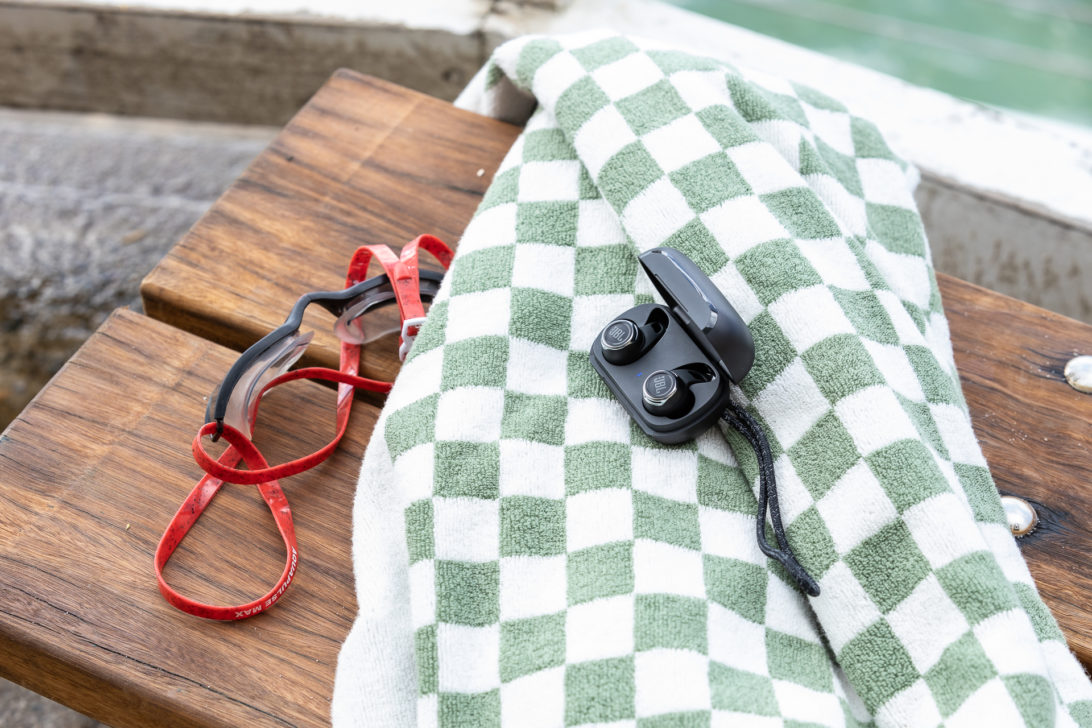 From our use, the seismic drums on Dr Dre's "Xxplosive" were weighty and landed with the same thump as the good doctor intended, but most importantly they didn't cast a shadow over the vocals and all the other intricate details featured in the production.
Similarly, the ghostly harmonies of "Bohemian Rhapsody" were heightened by a clear sense of drama; Jimi Hendrix's signature wah pedal on "All Along The Watchtower" validated the buds' low-end stability; The Chemical Brothers classic "Star Guitar" was picked apart brilliantly, demonstrating how well JBL has worked in dynamics to this pair of trusty earbuds. Everything had enough bite that we rarely needed to touch the JBL app's intuitive EQ controls to dial in our exact taste.
With that perfect balance between lifting subtle details and stomping through with low-end finesse, the JBL Reflect Flow Pro is an easy choice when looking for a new pair of wireless earbuds that work with, rather than against, your lifestyle.
Helping them punch well above their price tag is that IP68 rating, which means these buds can withstand being immersed in up to 1.5 meters of water for up to 30 minutes. If they end up joining you for a dip in the pool, or a post-run shower – no need to worry. Just dry them off and they'll be good to go.
Holding up the other side of the quintessential sports-buds checklist is stability. JBL has included the brand's signature Powerfin with three interchangeable fin tips to provide you with the best watertight seal possible. You aren't going to be running around feeling like the bud is about to slip out of your ear, and the seal has the added benefit of making the Adaptive Noise Cancelling perform even better. This helps the software adjust the strength of noise cancelling as a function of your surroundings, which are picked up via strategically positioned microphones in each bud.
---
---
Comfortable for long-term use, the earbuds feel solid in place without poking too far inwards. Whether you're getting those hours in at the gym or running through the relentless Sydney rain, you can rest easy knowing the JBL Reflect Flow Pro will actually stay put despite the unavoidable movement. And situational awareness is not an issue – both Ambient Aware and TalkThru modes allow the earphones to let the world into your personal audio session whenever necessary.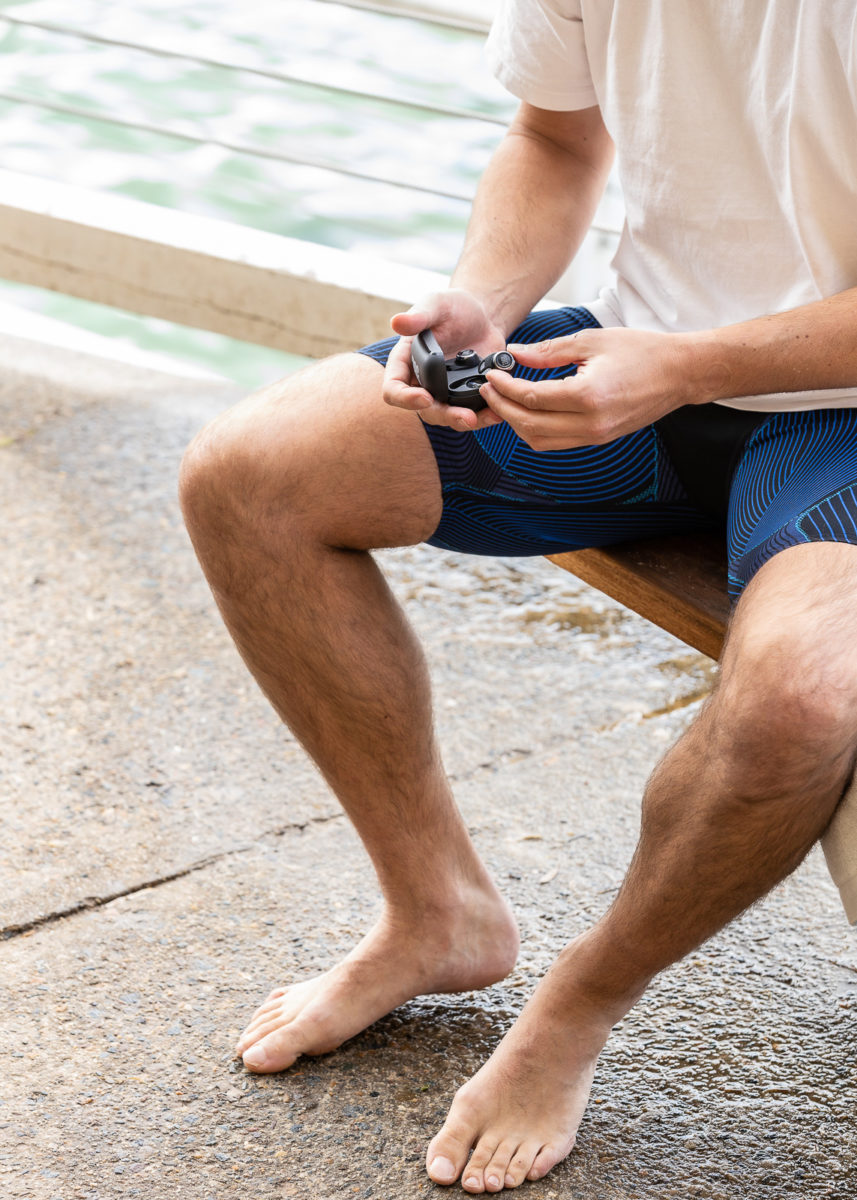 None of that would mean as much without a seamless experience, and thankfully the buds score massive ticks in that area as well. The sensors that detect when the buds have been taken out of your ears immediately pause the music and restart it just as fast on re-entry. The onboard controls are sensitive without being excessively so, meaning you won't be accidentally pausing music or skipping through tracks if you need to adjust the buds while geeing yourself up for a session on the pool's edge. And both Alexa and Google Assistant are built-in with clear communication and no lag on response.
It's clear JBL has intended these earbuds to be just as rugged for outdoor use, given the snug case that houses the buds also has a fabric loop attached that you can use with a hook or carabiner. As for battery life, the case can boost playtime to a total of 30 hours, easily giving you over a day worth of dynamism so you're never left without a spark no matter how wet you get.
JBL's Reflect Flow Pro are available now from JBL directly or any of your favourite retailers for an RRP of $299.95.