Call it "revenge travel" if you will – most people are – but it's hard to capture the current uptick in international and domestic travel in just one catchy marketing term. Our dream itineraries were brutally shelved for years while the travel industry was asphyxiated by stop-start lockdowns, so it makes sense that you, along with just about every other intrepid Aussie, would want to embark on that long-overdue world tour.
Before you pack your bags and jet off, there are some essentials you'd need to make said tour seamless and air-tight so you run into as a few hiccups as possible along the way. Good quality luggage is a no-brainer, some of those Apple AirTags would go far and you'll definitely need some comfortable walking shoes. But really, is there anything as important to the modern-day traveller as a good, reliable pair of premium ANC (adaptive noise cancelling) headphones?
Choose wisely and your pair of noise-cancelling cans will help you move seamlessly throughout the day during your travels, whether you're taking that hard-won world tour or just simply muscling through the daily commute. Think of them as your own office on the go, with direct and immediate access to a digital assistant, enough clarity to make those sharp and intelligible work calls on the train and hi-resolution audio so you can block out the noise and sink into your favourite playlist from the flight to the terminal to the Uber.
---
---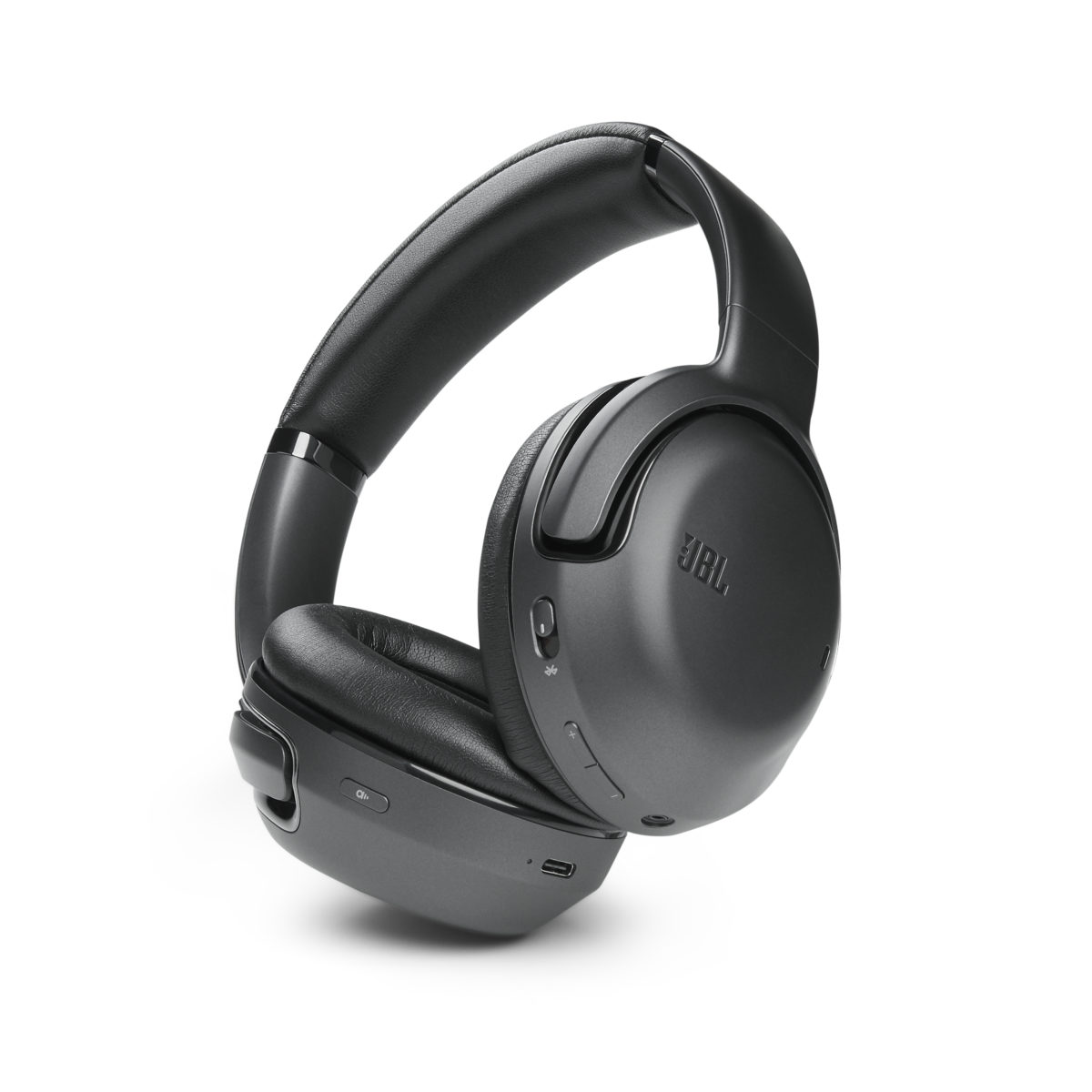 Introducing The JBL Tour
But that's the thing. You'll need to choose wisely if you want to reap these benefits and move smoothly through your day-to-day. The market for Bluetooth travel headphones is often too dense to navigate yet until now it hasn't nearly been as competitive when it comes to a reasonable price tag.
That's why JBL has sprung into action, using the company's considerable audio prowess and refining a number of features to offer a new two-device travel collection. Not only does this give you options for your next essential commuter kit but it also smashes the idea that the perfect pair needs to be overly expensive. You no longer need to be paying over $500 for a pair of premium noise-cancelling headphones.
At $349, the cushy Tour One over-ears are looking incredibly attractive compared to what's already on the market. Even less expensive, the TWS earbuds are priced at $329 – a tidy option for when you prefer the ease that earphones can offer. Both different form factors, but one very unified goal: achieving the perfect balance between value and performance.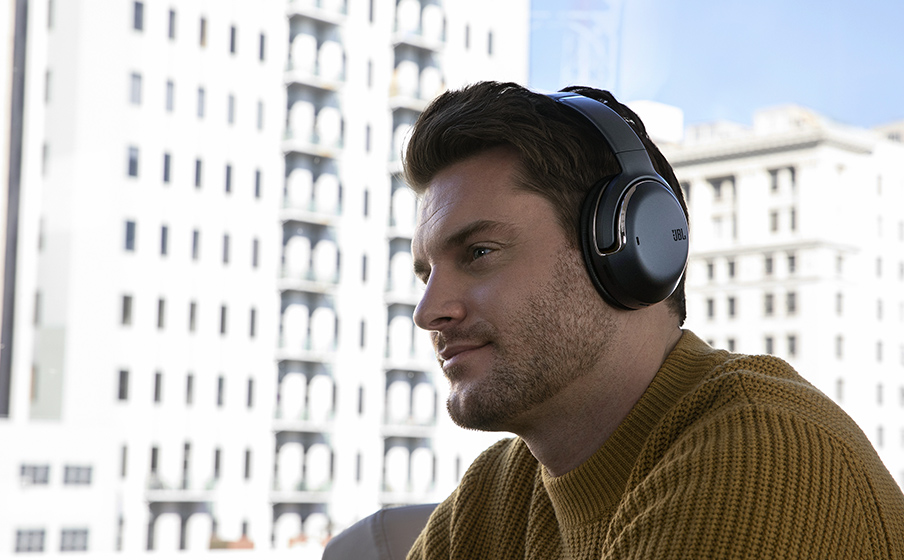 Those over-ears feature exceptional build quality with faux leather padding on the ear cups and headband while the rest of the headphones are mostly plastic. Complemented by a slick minimal look in all-black, they are as much a fashion-forward pair of headphones as one that steps up to the plate when your travels move you through various contexts, all with varying levels of environmental noise.
The chirp of a baby's cry on the seat behind you? Block 'em out. The overly enthusiastic Uber driver who doesn't give a damn if you just got off a long-haul? He melted away as soon as you buckled your seatbelt. The noisy terminal threatening to turn that important work call into a shouting match? Tamed and transformed into a situation where you can speak calmly and get the job done without pressing your phone to your ear. That's the beauty of the JBL Tour One's True Adaptive Noise Cancelling, you own your day and you do it on your own terms.
True Adaptive Noise Cancelling basically means that the headphones use built-in mics to constantly listen to environmental noise and work tirelessly to cancel those high frequencies, keeping you nice and steady without disruption. As you move through the day, the noise-cancelling will automatically adjust to keep you isolated from outside noise. And when you want to – or need to – you can let it all in with Ambient Aware & Talk-Thru modes without needing to remove your headphones.
Being able to tune in or tune out at your own personal whim lets you take control of your environment and power your productivity. With 4-mic technology, you can dial in those crystal clear voice calls for work or engage either Amazon Alexa or Google Assistant while you're on the go.
---
---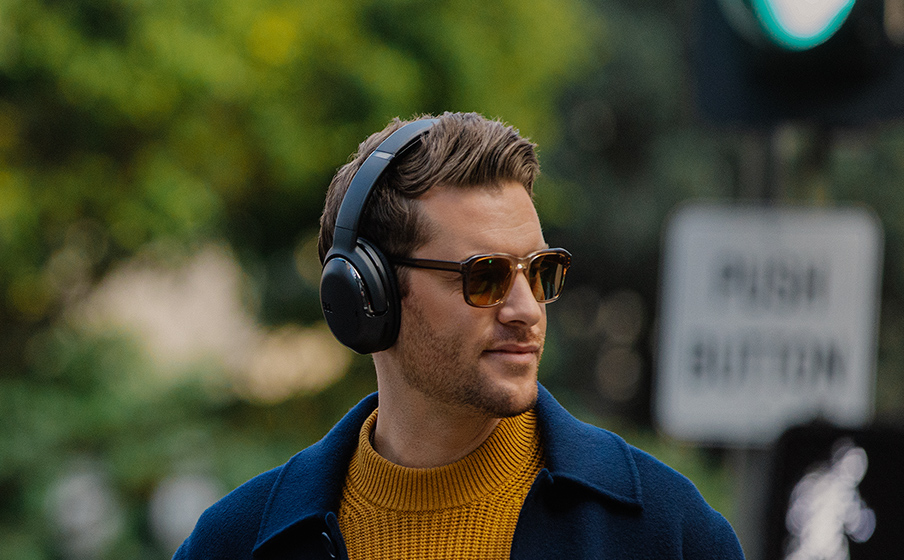 Superior Sound Quality
A good pair of noise-cancelling headphones would be nothing without the sound quality to back it all up. After you've slammed the door shut on the outside world and flicked your favourite playlist on, that signature JBL Pro Sound takes care of the beats so you can hear it all as the artist intended. With 40mm dynamic drivers, the headphones are Hi-Res Audio Certified to support frequencies up to 40kHz.
Testing them out with something like Funkadelic's 'Maggot Brain,' we were able to milk out all those tiny details that sit behind the iconic guitar licks, a testament to how well the JBL Tour One can handle the balance between lows, mids and highs. Similarly, a bass-heavy song like Jay-Z's 'Allure' is full-throated and completely wraps you into the club-minded soundscape backed by Pharrell Williams' lush production. Turn on something crispy like Sam Cooke's 'Bring It On Home To Me' and the crackling retro aesthetic comes through brilliantly while the soul singer's vocals sound vibrant, present and warm.
Whatever your tune of choice, whether that be jazz, rock, EDM or hip hop, the JBL Pro Sound is so beautifully balanced that anything will be enhanced without fault. All while keeping you comfortable enough that you'd actually want to keep the headphones on all day.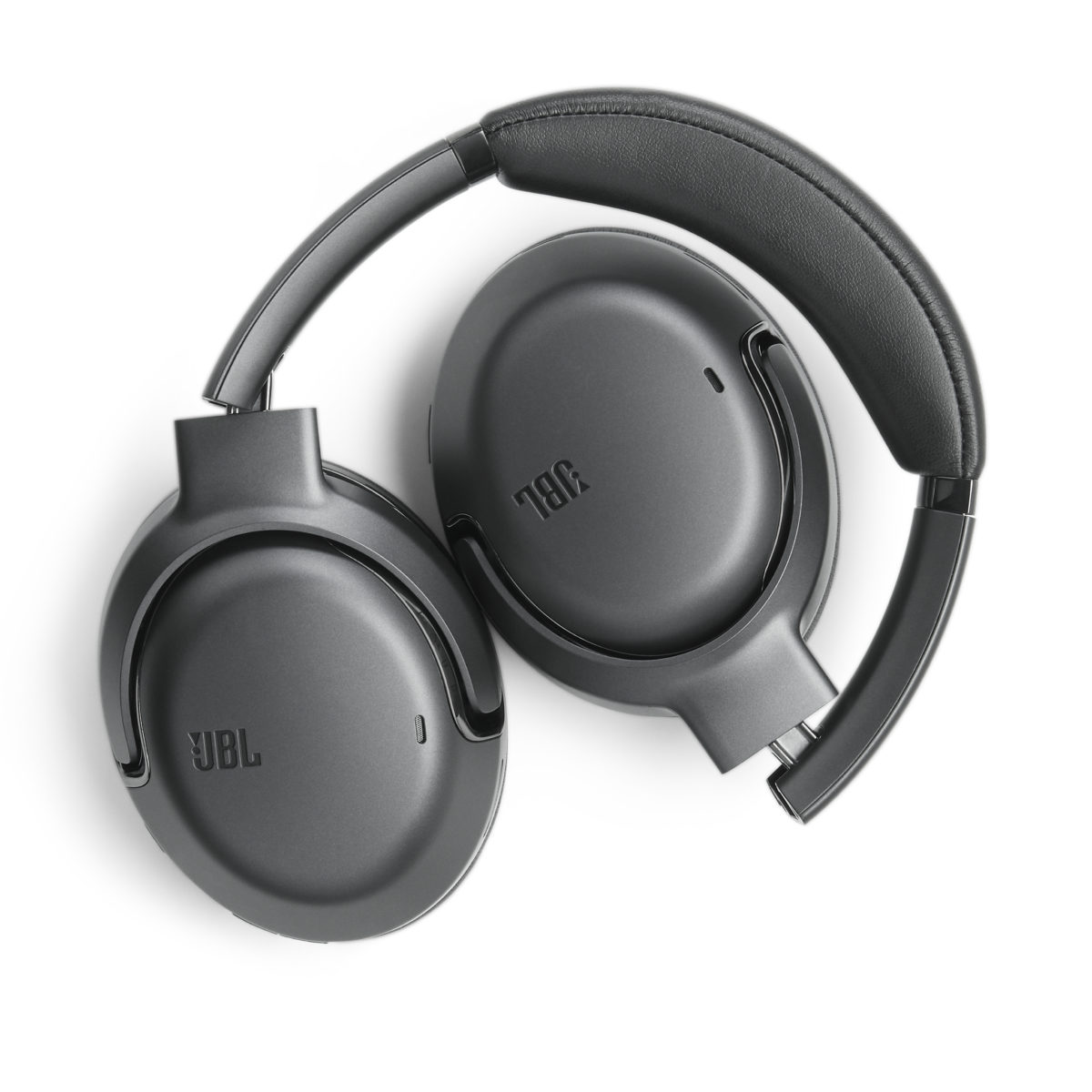 And by all day. We do mean all day. JBL has packed in enough juice for a whopping 50 hours of maximum playback, buoyed by fast charging that will get you 2 hours of playback with just 10 minutes plugged-in. That kind of battery life is unheard of at this price point – and it's even rare at the higher-end – so clearly JBL realised that if you want a pair of headphones that will help you own the day, you'll need a pair of headphones you can actually use for that entire day (and then some).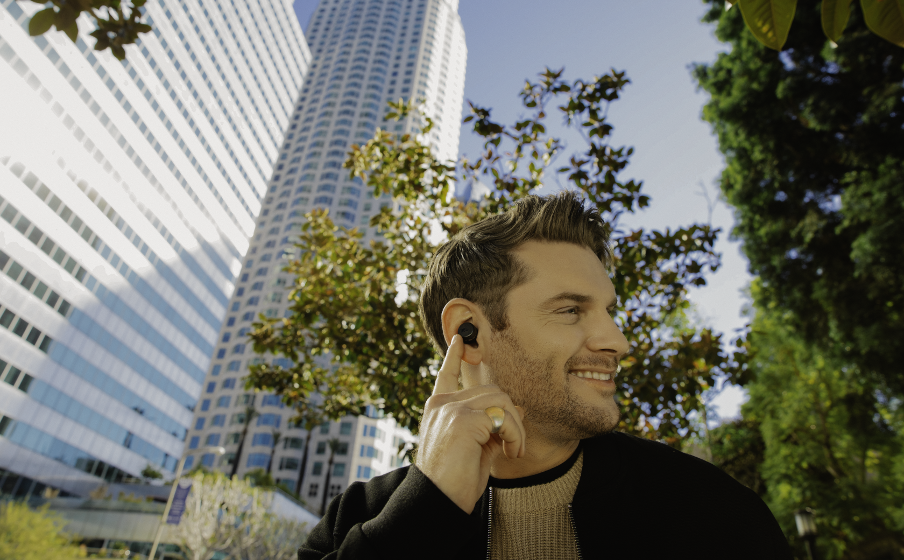 With other features like SilentNow, which gives you the ability to activate noise cancellation without using Bluetooth, and Smart Audio Mode, which optimises the Bluetooth connection based on what kind of content you're listening to (switch from music to video and the headphones will automatically engage low latency mode, getting rid of any audio sync issues), the JBL Tour One is the ultimate travel companion.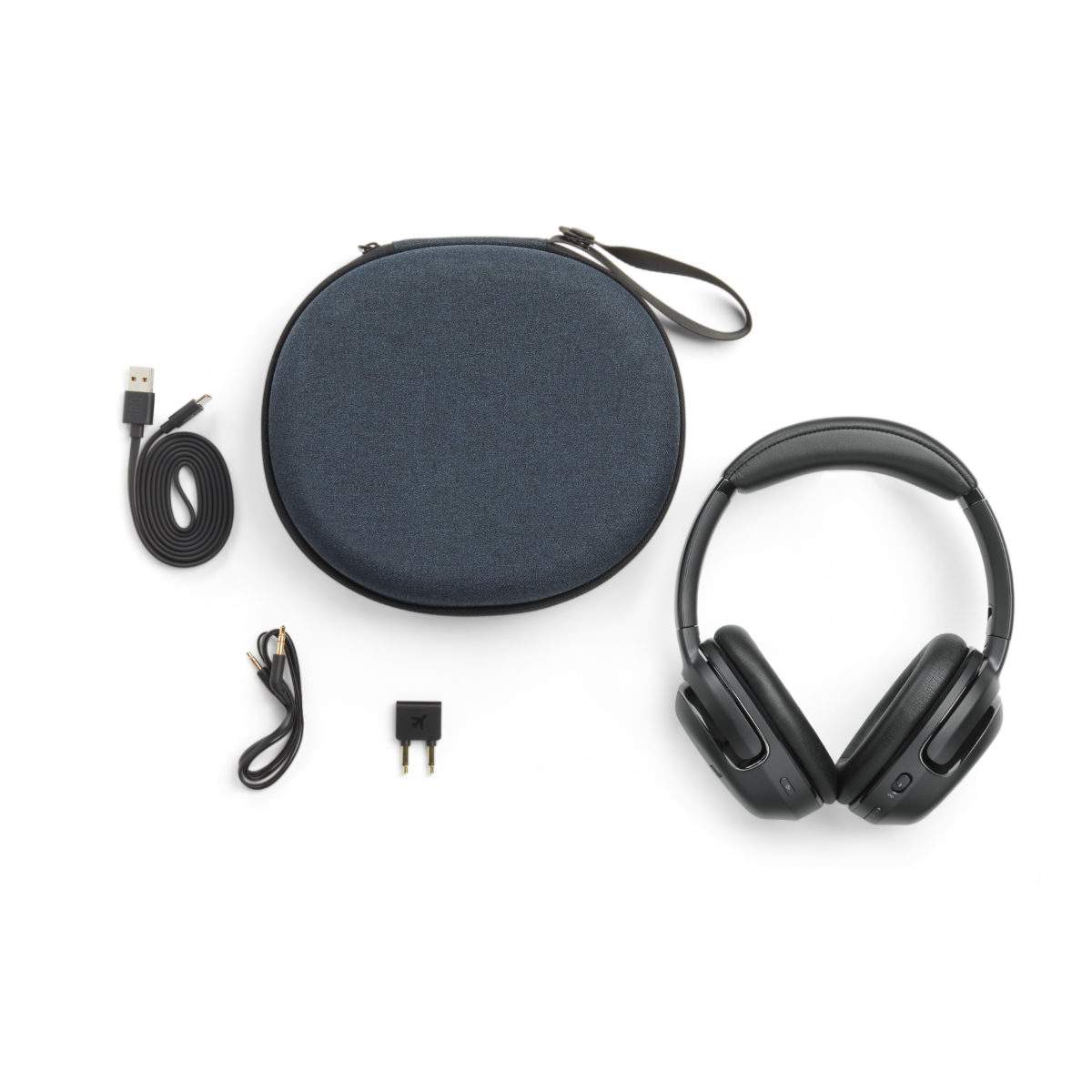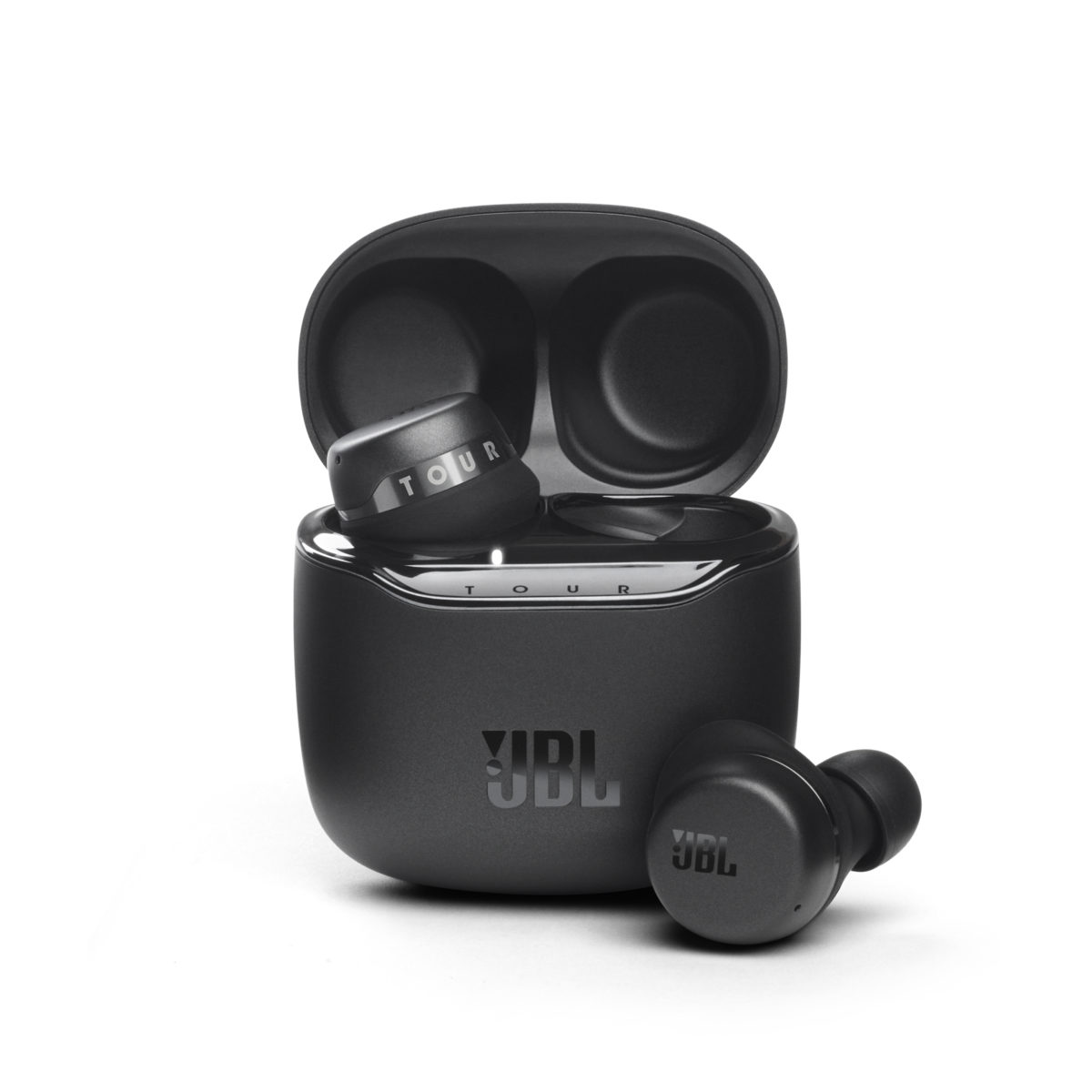 We've seen what happens when travel is aggressively ripped away from us, so over the next few years we're likely going to see more travellers move those bigger, more ambitious items further up their bucket list "just in case." If you plan to be one of those intrepid hybrid workers, then it will pay (quite literally at times) to invest in the JBL Tour One headphones so you can take your office with you without a care in the world.
JBL's Tour range is available exclusively through JB Hi-Fi for $349 (Tour One) and $329 (Tour Pro + TWS).