A tech-advanced smart tub, dubbed the Stillness Bath, from Kohler hasn't really come as a surprise. The American-based bathroom ware company is, of course, known for their increasingly eccentric smart home products, like last year's Alexa-enabled Moxie showerhead. And yet it's still the kind of eye-widening announcement that gets smart home enthusiasts all weak at the knees, showcased at the currently running, all-digital CES 2021.
The annual tech showcase has already given us an idea of what to expect from the likes of Samsung and Lenovo, now Kohler has jumped into the game with a round of exciting announcements, headlined by that aforementioned Stillness Bath, which has been inspired by the historic mindful practice of Japanese forest bathing.
Designed in absolute faith to relaxation and solace, the Kohler Stillness Bath comes in four different tiers, the highest of which throws in the brand's full spectrum which includes an integrated mood lighting system, fog generation, and an "experience tower" which engages an aromatherapy program. It's all voice-controlled too, so far compatible with Amazon's Alexa and Google Assistant.
---
---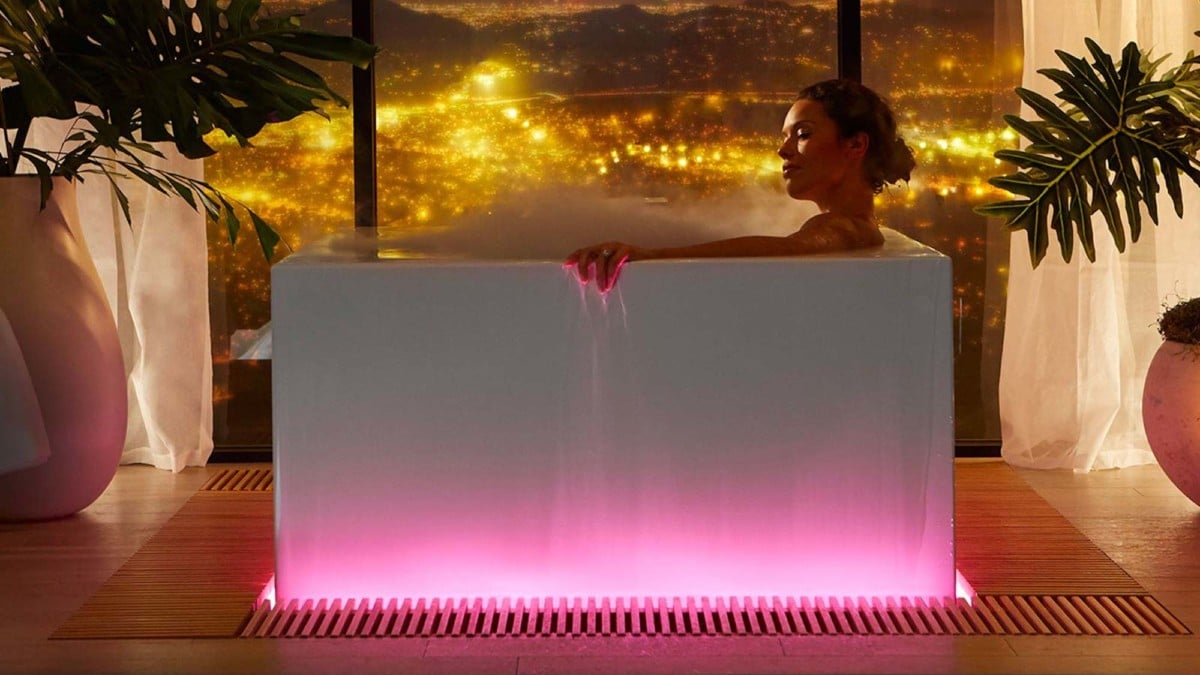 Basic functions work as you expect. Either use an app or your voice to start the water flor, which fills the tub from the bottom and can overflow into a wooden moat that surrounds the tub, allowing you to achieve that infinity effect without splashing water all over the place. You can also set-up pre-sets to dial in the exact level of water and temperature for the perfect bath every single time.
For a closer look, check out this video from CNET.
Like most CES announcements this week, price and availability is still a vague topic. According to reports Kohler are looking at around US$16,000 (~AU$20,780) for the most expensive model, with the least expensive clocking roughly US$6,198 (~AU$8,050). As for availability, rumours have it arriving to market around May 2021.