Lenovo are making a big play for the enterprise market with the ThinkReality A3 smartglasses. Made for PC or select Motorola smartphones, the high-end AR smart glasses aim for increased efficiency in the workplace, adopting new technologies for smart collaboration, smoother workflows, and lower downtimes, along with the ability to project up to five customisable virtual monitors at once.
3D visualisation and Augmented Reality are also slapped proudly on the spec sheet for the Lenovo ThinkReality A3 smartglasses, designed specifically with a focus on versatility, portability and comfort. The high-performance Qualcomm Snapdragon XR1 Platform, the same integrated processor found in Google's Glass Enterprise Edition 2, has been here to provide high-quality 1080p displays, while an 8MP RGB camera provides 1080p video as a live stream to any remote teams, and dual-fish eye cameras handle room-scale tracking and mapping.
The Lenovo ThinkReality A3 smartglasses will be split into two editions, the PC version, which tethers to a smartphone or computer via USB-C, and an "Industrial Edition" made exclusively for smartphone use.
---
---
RELATED: A Ridiculous 7-Screen Laptop Has Just Been Unleashed Upon The World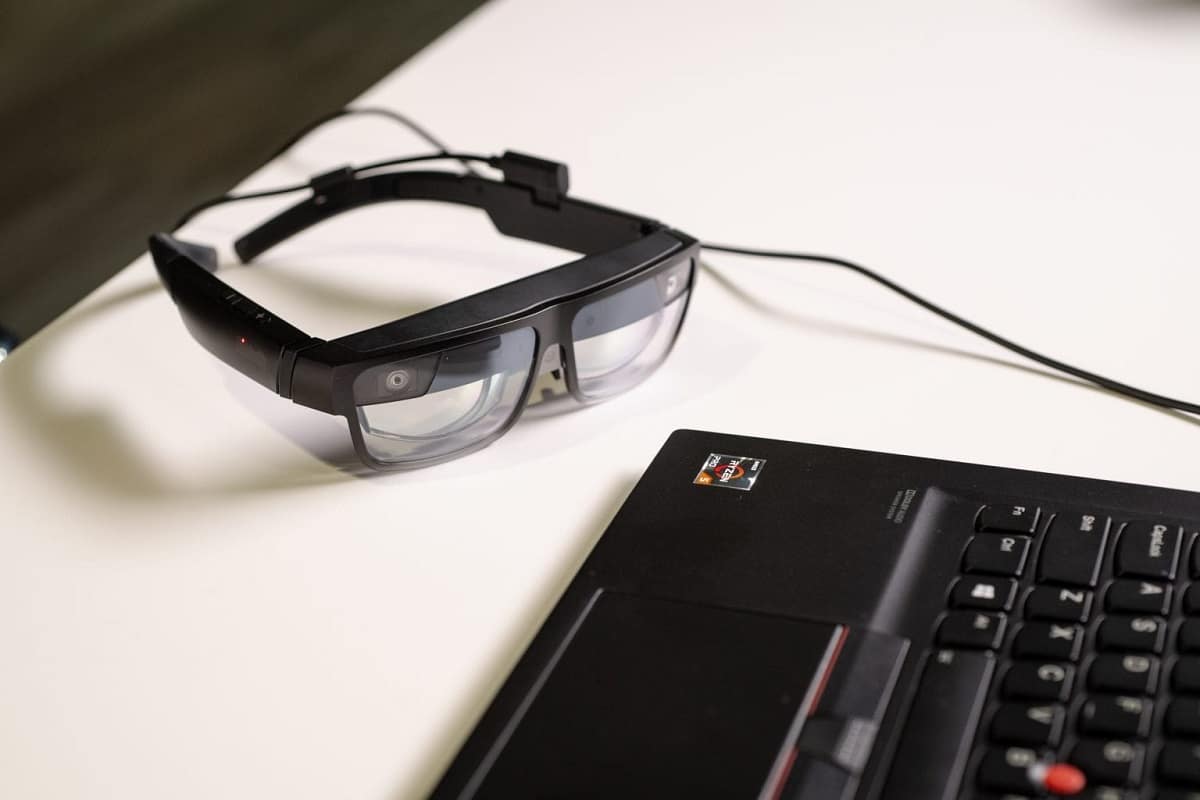 PC Edition
This will be the one you want for large virtual monitors dancing around your field of view, providing easy access to Windows software tools and applications, powered by Intel and AMD Ryzen processors. Designed with both office and remote workers in mind, Lenovo are banking on these smartglasses upping the game the type of productivity, privacy and engineering experiences tied to industries like finance, architecture and engineering.
Industrial Edition
The Industrial Edition is more ideal to more dynamic workplace environments, like factory floors, busy retail spaces and labs. Supported by Lenovo's cloud-agnostic ThinkReality software, the smartglasses tether to compatible Motorola smartphones for hands-free, AR-supported tasks. This enables workers to build, deploy and manage mixed reality applications and content on a global scale, as well as provide remote assistance, guide workflows, and visualise in 3D.
Pricing & Availability
While Lenovo hasn't announced a consumer price point yet or an exact release date, they're looking at mid-2021 for the release of the ThinkReality A3 smartglasses. Notably, the pair seems to be moving much closer to the form of regular foldable sunglasses compared to the chunky visor-esque heft normally credited to this technology, so expect a more premium price than the previous A6 model, which was priced above US$2,000 (~AU$2,584).