Not a thing in this world says relaxation like reaching from a flat position, while on the couch, mid-movie, to crack the door of a fridge and produce a chilled XPA or bottle of Beaujolais. Furthermore, there's no better way to seize the moment and celebrate a big deal than with a bottle of emergency Latour produced from directly beneath your David Linley desk. Now that's big dick energy. Fortunately, both options are now at your fingertips with the LG 8 Bottle Mini Wine Fridge, which arrives at the agreeable price of $499 – and is currently on sale for $349 – saving you from further destitution post-LINLEY delivery.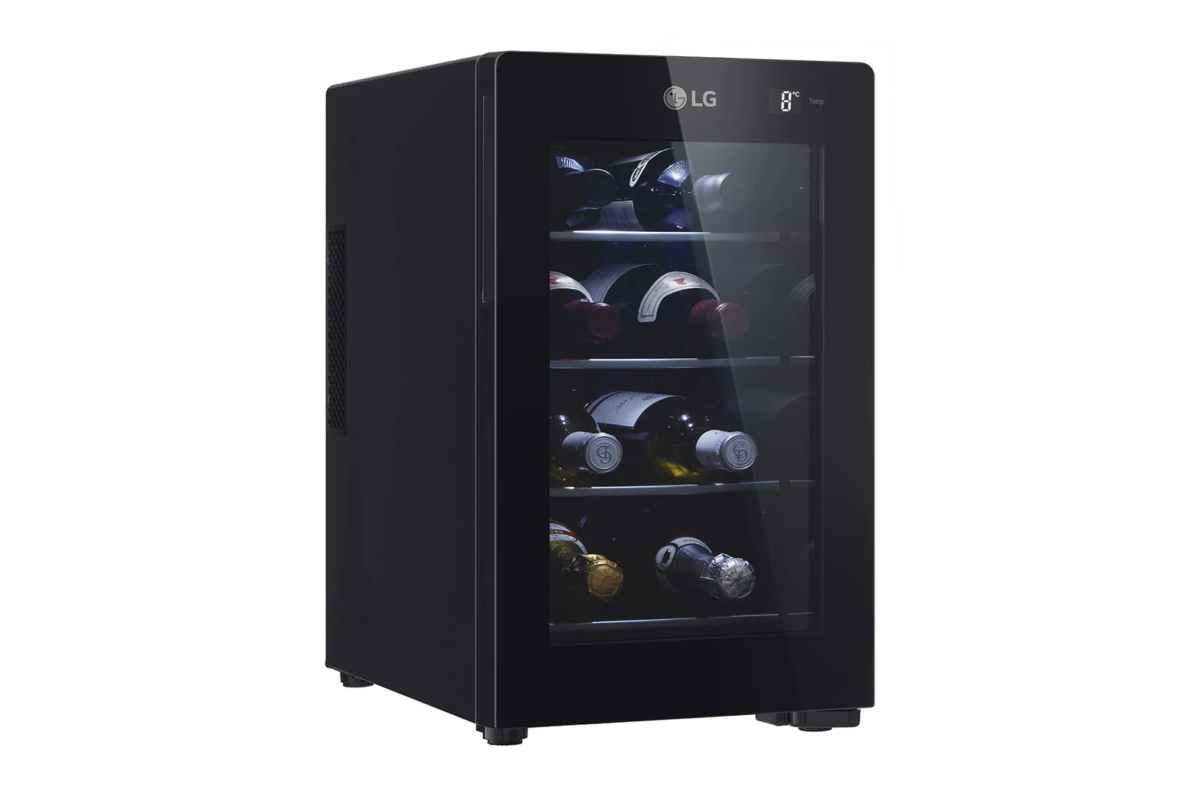 RELATED: Cool Your Tinnies In An Instant With This 'Reverse Microwave'
Of course, portable fridges are nothing new. This one, however, doesn't make your office, lounge room, or library look like a frat house, with styling akin to Vintec's finest. Thermoelectric cooling from 8℃ – 16℃ circulates the air keeping vibrations and noise to a minimum, while a dual glass door protects your light-sensitive Cristal from external rays and heat. A soft internal light illuminates your collection without damaging the contents and a built-in storage tray houses your Laguiole Fossilised Mammoth Ivory waiter's friend.
---
---
Measuring 497mm high by 282mm wide, with a depth of 534mm the LG 8 Bottle Mini Wine Fridge is compact enough to sit on the floor or be concealed in a wardrobe, desk, or any place unlimited by your imagination. It also weighs just 12kg, meaning it can be transported very easily.
Premium and pleasingly priced. What's not to love about LG's new 8 Bottle Mini Wine Fridge? I want one.