It's not very often we review televisions here at Boss Hunting, but when we do, it's during a once-in-a-lifetime global pandemic where time in front of the TV suddenly skyrockets. Lunchtime Warzone sessions on an LG OLED CX television in glorious 4K, anyone? Yes. Next question.
The bit of gear in review today is the LG OLED CX 65-inch 4K Smart TV w/ AI ThinQ®. Bit of a mouthful, huh? Let us simplify things for you with a quick breakdown of what we loved (and what we didn't) during our time with the impressive piece of kit from LG's 2020 OLED range.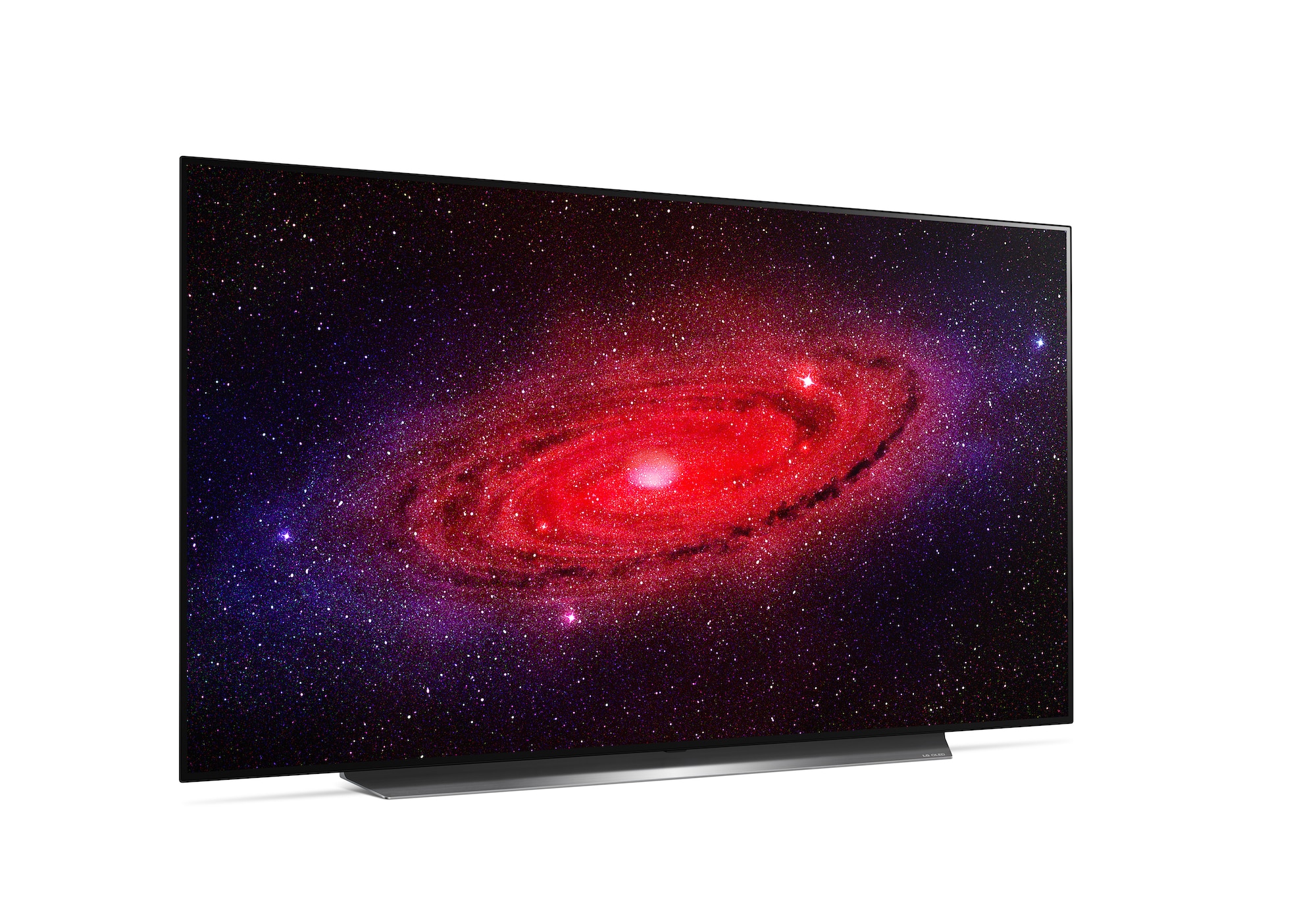 5 Things We Loved About The LG OLED CX…
Self-lit pixels – Okay, I'd never truly understood the method behind the madness of OLED televisions until now, but boy it'll be hard to go back from here. Essentially, what you need to know is that all 8,000,000 pixels in the television screen are individually self-lighting rather than grouped together in chunks previously known as 'dimming zones'. When choosing which pixels to illuminate (or conversely turn off), OLED technology narrows it down to the individual pixel, rather than resort to shutting down a wider group. Think more precise colours, truer blacks, and about as clear a picture as you can get on this side of 8K viewing.
---
---
A seamless streaming experience – I can't keep up with the overload of streaming services on offer, but whatever you're after, you can bet that LG's 2020 OLED kit likely has it pre-installed. What I had yet to try out – and was pleasantly surprised to learn was recently added to this TV – was Disney+. Watching Avengers: Endgame in 'Ultra 4K' was the highlight of my time with the OLED, arguably a more enjoyable viewing experience than when I saw it at the premiere.
Games, games, games – I wouldn't call myself an avid gamer, especially in comparison to the self-identifying avid gamer demographic, but it seemed as if the stars aligned. As the global pandemic took off in earnest, Call of Duty: Warzone was released just in time for us to give a proper crack. Facilitating this newfound nocturnal obsession was LG's ultra-high variable refresh rate (up to 120fps) and the HGiG (High Dynamic Range) gaming – meaning the action is updated before your eyes precisely as it happens, and your depth of field in bright environments is not only further, it's also clearer. I might not have been able to avoid the rooftop camper, but at least I saw the glint of his scope right before I was taken out…
Pairing the LG OLED CX with the new Quantum series gaming headsets from JBL seemed like a no brainer, given the latter dropped just as this review unit found itself in my apartment for a month. The new JBL QuantumSURROUND tech could not have been more handy while playing Warzone, especially when clearing buildings or going head-to-head in quiet close-quarters environments. The voice-focus directional flip-up boom mic was essential while keeping in comms with the boys, and the game chat dial made it super easy to regulate between audio from the game and audio from the team
All about sports, baby – Admittedly, I didn't have the luxury of putting this one to its paces during our sport-deprived loan period, but the features are worth a nod regardless. If, like every bloke, you're a bit of a fiend for your sports, then LG's sports alerts are your saving grace, no matter what you're watching on the screen. Whether it's EPL, NBA, or NFL – the TV gives you real-time notifications before, during, and after the event. Even if your partner refuses to change channels from The Bachelor.
Its ridiculously thin design – Literally the first thing anyone said when they walked into our living room was "Holy shit, that TV is thin!" It's genuinely wafer-thin. Just 47 millimetres, to be precise. Ours was on a stand, which naturally made it a touch wider towards the base, but hats off to LG for an impeccably slick product nonetheless. Mounted on the wall is where this bad boy needs to be.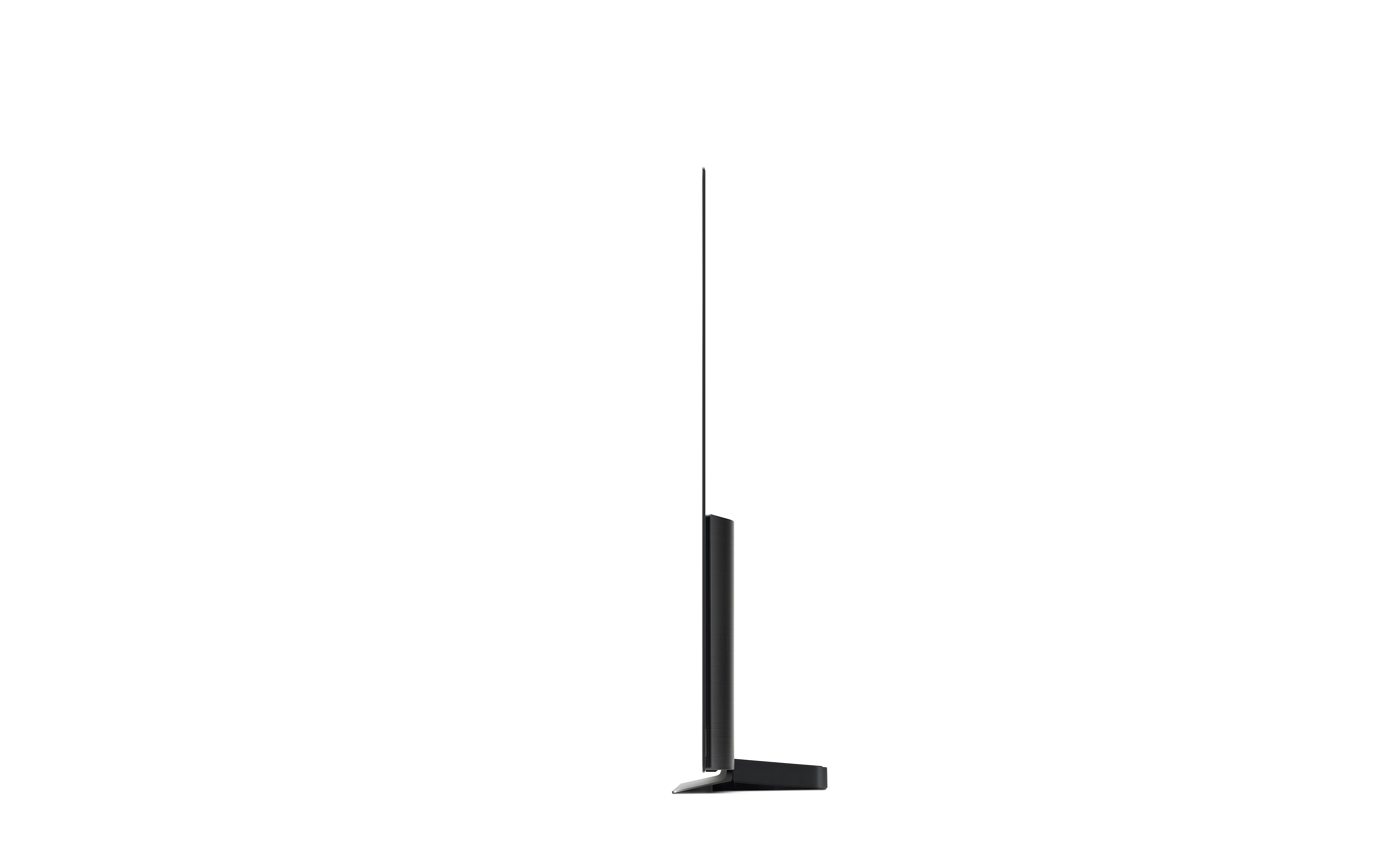 And a few things we didn't…
The 'HDR' mode when gaming – Despite enjoying a captivating picture quality when it worked, the 'HDR' gaming mode would sometimes flick in and out when playing Warzone, as if the built-in picture AI was trying to recalibrate or toggle different modes to see what worked best. By that, I mean the screen would go completely black while the working audio proved the game was clearly still running. This isn't exactly helpful when you're dropping into the map or the gas is closing in and you randomly go blind for at least 3 seconds.
The variable refresh rate can miss the mark – While we're on the topic of gaming, the variable refresh rate (which I was praising earlier) was spot-on 90% of the time. Occasionally, however, I'd notice a delay in parts of the game that moved incredibly quickly – i.e. the weapon's sight dot in Warzone.
---
---
The 'Dolby Vision Cinema Mode' is inconsistent – I also had a few issues with this one. Occasionally, while watching a dark movie or TV show, the screen kept adjusting its brightness quite obviously, again, as if it was overthinking the calibration of the mode. I'm told this is essentially what the feature is meant to do – adjust in real-time to the content that's playing – but it was so annoyingly noticeable that I had to change it back to 'standard'. Perhaps the 'AI' is too smart for its own good?
The slightly annoying mouse on the magic remote – Lastly, the LG OLED operating system has a mouse built into what they call the 'magic remote' – like a Nintendo Wii controller – that is incredibly sensitive and is a tad frustrating compared to just using the controls. There's probably a way to turn it off (and I might be getting too picky here), but I personally thought it was unnecessary. The remote's ability to process voice-activated commands though is a very cool trick and you can control the TV, Google Assistant, and Amazon Alexa all from speaking a few words to the remote.
Is The LG OLED CX 65-Inch worth your money?
In short, paired with the right quality content, the LG OLED CX's picture quality is incredible. It really is; and it all comes down to the millions of tiny, self-lit OLED pixels. If a wall-mounted arrangement is your end game, the unbelievably thin profile of this unit is justification enough to witness in the flesh.
While the OLED technology is undoubtedly impressive, it's worth noting that you still have to fork out a considerable amount of cash at present to enjoy it in larger (65-inch and above) formats.
LG's OLED CX 65-inch 4K Smart TV w/ AI ThinQ® (model no: OLED65CXPTA) sports an RRP of $5,399 – see more of the 2020 range at lg.com.