What do you get when you combine two of the greatest forces in men's style?
The answer: a whole new dress code.
The 'Modern Office' capsule collection is the soon-to-drop spectacular result of a collaboration between two of men's fashions best: MR PORTER, a one-stop-shop for everything men's style, and Off-White, the brand constantly shaking up the world of high-end streetwear. The 'Modern Office' is a revisionist dress code for traditional and modern sportswear that is inspired by new generation workers and their workplaces. The 44-piece collection is soon to debut on January 21st and will feature 20 ready-to-wear pieces, 18 accessories and 6 pairs of footwear.
---
---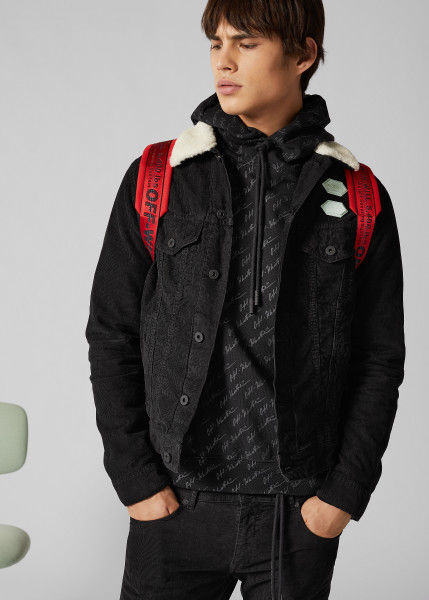 Off-White founder Virgil Abloh designed the exclusive capsule collection to align within the brand's maxim– to define the grey areas between black and white as the colour off-white. The collection plays with overarching themes of flux, evolution and modernity, using a complex synergy of fabrics (wool, felt, cotton and heavy canvas), colours (muted and tonal), treatment (clean and distressed) and visuals (graphic and non-graphic).
Standout pieces of The 'Modern Office' include: the Work trench linen coat with tonal embroidered arrow logo; the all-over logo-print washed cotton heavy canvas jacket; the wide-leg linen trousers with tonal arrow logo; the all-over logo silk camp-collar shirt; the "Modern Office" logo print jersey T-shirt; the all-over logo jersey T-shirt; the "Class of 2013" logo print cotton T-shirt; low-top 3.0 leather sneakers; distressed CO sneakers; all-over logo suede leather sneakers; all-over leather pool slide; Cordura canvas hip-belt; "Class of 2013" iPhone X cover; industrial logo rubber and leather belts.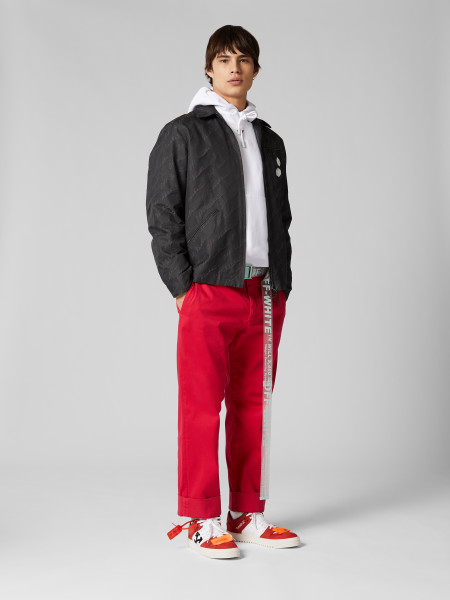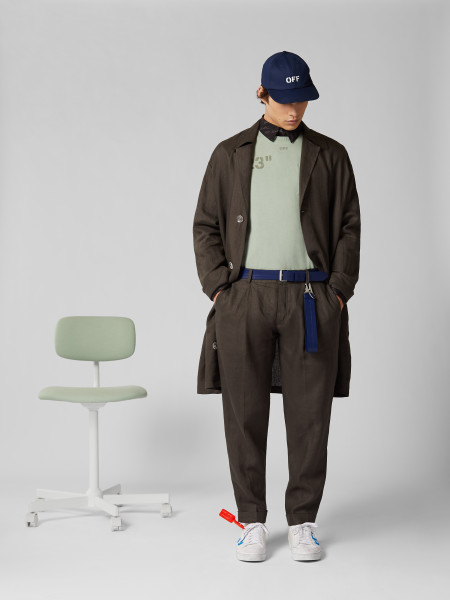 Fiona Firth, buying director for Mr Porter, says that the collaboration was a much-anticipated venture to start the year off with some hype. "The eclectic product mix and design bring to life the 'Modern Office' inspiration, and truly speaks to the way in which many of our customers dress and navigate in their daily lives."
'Modern Office' is Mr Porter's largest capsule to date and it is sure to be an epic one.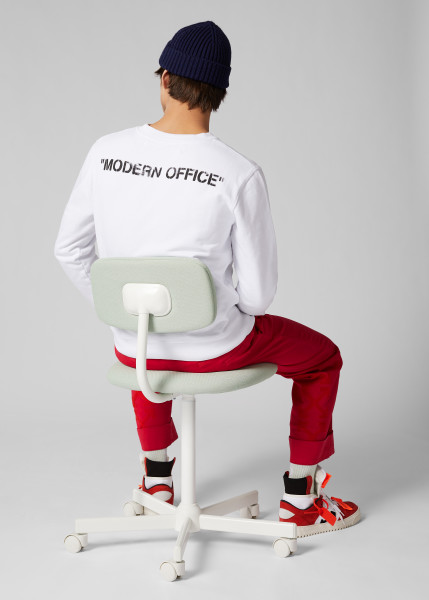 RELATED: Watch & Learn: Mr. Porter teach us how to iron the perfect shirt