It might be hard to believe, but fifty years ago (that's half a goddamn century) humanity set foot on the moon.
Neil Armstrong's words were woven into our fabric as human beings ever since. The achievements of all who were involved in the Apollo missions were some of history's most-documented, changing the world as we know it forever.
---
---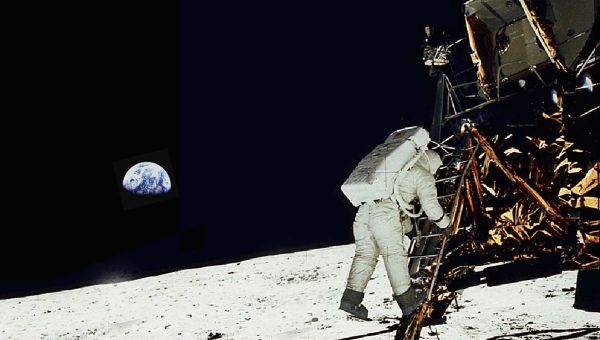 To commemorate the 50th anniversary, National Geographic is kicking off its Mission to the Moon programming event with an epic two-hour feature documentary APOLLO: MISSIONS TO THE MOON. The film is executive produced and directed by acclaimed Emmy and Peabody Award-winning filmmaker Tom Jennings (Challenger Disaster: Lost Tapes & Diana: In Her Own Words).
The film weaves together more than 500 hours of footage, 800 hours of audio and 10,000 photos, using first-person storytelling to take viewers behind the scenes.
From the ill-fated Apollo 1 mission, which claimed the lives of three astronauts, to the final flight that brought the program to a close, the two-hour flick is a must watch for any space nerd.
Look out for the special weeklong programming block on National Geographic starting July 15th.
RELATED: NASA Intern Who Bought US$218 Moon Landing Tapes To Flog Them Off For Millions