The moment we forget how to enjoy ourselves is the moment we might as well start digging a grave. So might we suggest the life-sized replica of the Gjallarhorn rocket launcher from Destiny that's being released by NERF and Bungie to combat the existential calendar?
Given this bad boy has been manufactured to 1:1: scale, the dimensions of NERF x Bungie's rocket launcher measures up to a hefty four feet in length (or just a fraction under 1.22 metres). Its total weight, on the other hand, has yet to be disclosed.
RELATED: Activate Ari Gold Mode With The NERF Ultra One Motorised Blaster
---
---
In addition to capturing the look/feel of the toy's in-game equivalent, right down to the illuminated scope and intricate barrel detailing, NERF has achieved something rather special this time around with a custom shell housing three MEGA darts at the same time.
"With that shell, we're shooting three of those MEGA darts at once, which gives that visual sense of the Wolfpack Rounds swirling and flying through the air towards your target," explains NERF senior project engineer Justin Saccone.
"We wanted to integrate how it reloads in the game so the entire top housing of the Blaster itself shifts forward, it opens the loading bay just like it does in the game, you pop the shell in just like the animation, and then you pull it back and you're ready to blast off a burst of three MEGA darts — which is super awesome."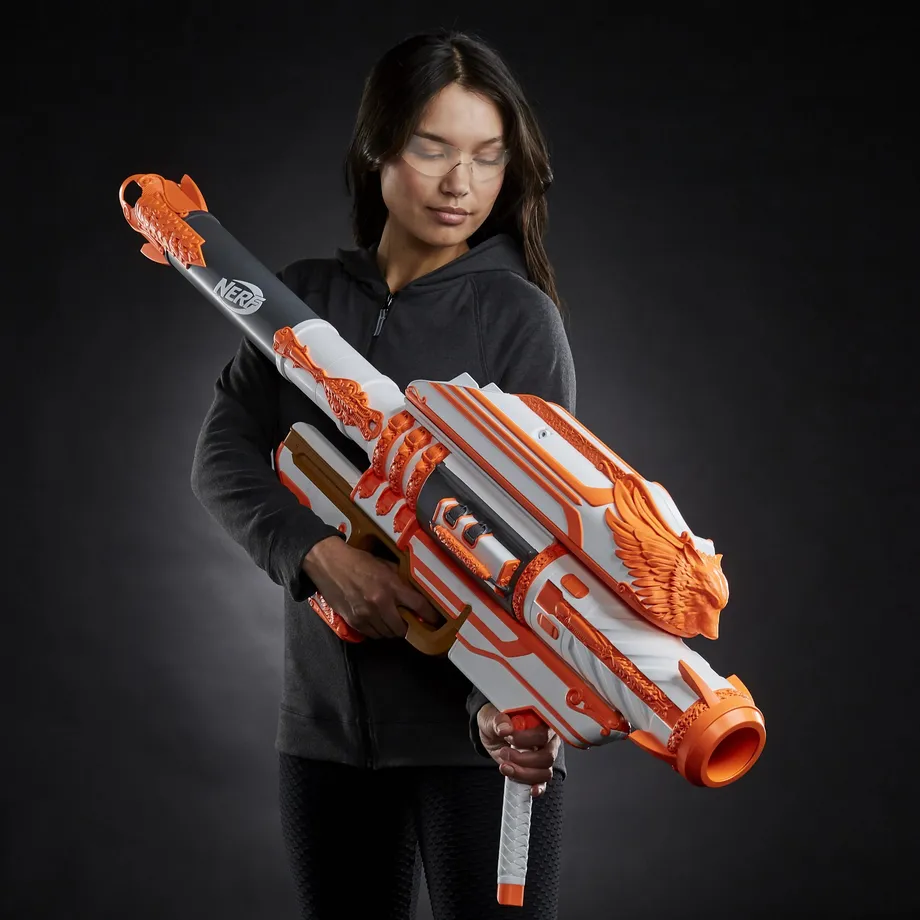 RELATED: NERF Releases 'Halo' Editon Guns For Your Inner Master Chief
"It's the first time at NERF that we've ever done an easily reloadable MEGA dart shell that fires multiple MEGA darts at once."
The NERF x Bungie Gjallarhorn rocket launcher comes with a total of nine NERF MEGA darts. Operation requires 2 x 1.5v AA alkaline batteries which – as we all know – aren't included.
Pre-orders are scheduled to open later this week on July 7th – reserved exclusively for players who acquire the digital counterpart in the Destiny 2: Bingie 30th Anniversary Pack before then – while the remaining stock will be up for grabs from July 21st. Although be warned. The NERF x Bungie Gjallarhorn rocket launcher from Destiny won't come cheap. We're talking US$185 or AU$272 (but can you really put a price on fun of this calibre?).
---
---