Earlier this year we showcased the latest in cutting-edge display technology from Red Bull Racing technical supplier Hisense – their unbelievable Series 8 & 9 4K televisions.
The unrivalled quality for money we experienced at this launch was almost incomprehensible, although, their still rather steep price-points for the average consumer took the shine off a little. The technology just hasn't quite reached its accessible stage, and we knew that the everyday bloke probably wouldn't be able to afford putting one of these in his own home.
Then we were given a Series 7 ULED 4K UHD TV and the 55-inch wonder redefined our office boardroom.
---
---
The upcoming Hisense brand had, once again, held its own. If Hisense couldn't already affirm that they are now serious competitors in the Australian television market, they can now.
It all comes down to one thing. Value for money.
It was very hard for anyone who saw this TV not to be impressed. We were loaned the 55-inch variant, although the Series 7 is also available in everything from a still sizable 50-inch to a massive 75-inch, if you can squeeze it in.
For this Series 7, Hisense have embraced the frame-like edge to maximise the effectiveness of the screen. The 'Hisense' logo at the bottom centre of the border is illuminated, an appealing touch of elegance. The display itself is thin, comparatively light and ideal for wall mounts. This makes portability and setup a breeze.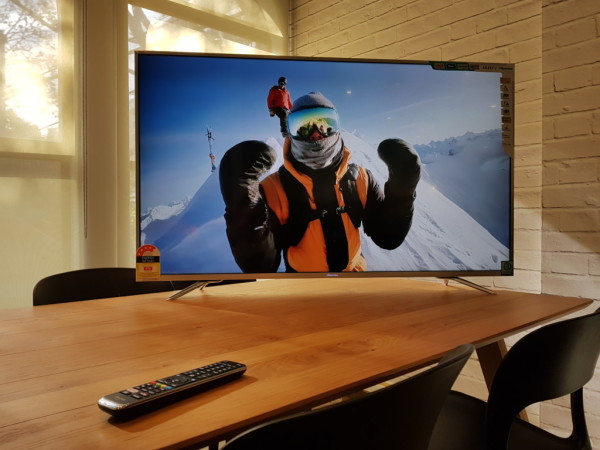 The interface has centred its design around user efficiency, in particular the layout of the apps to ensure minimal effort is required to switch between Netflix, free-to-air channels, and your gaming setup of choice over on an HDMI input. Turning the TV on is also surprisingly quick, with only a couple of seconds delay. By the time you've picked up the remote and taken a seat, you can pick up where you left off. The dedicated Netflix button is extremely handy, despite having little applications in our office environment unfortunately.
The picture quality is what you're most eager to read about, and we can first-hand confirm it is incredible. The 4K content, where you can find it, is extremely impressive. One of the biggest hesitations most people talk about when they debate buying a 4K television, is "when am I actually going to use the 4K?" Time will tell, however, and while the market for 4K viewing ramps up, in the meantime a mid-range set-up such as the Series 7 makes perfect sense. If the content isn't quite there yet, you may as well purchase something that compromises for regular viewing but can still handle the odd 4K feature.
The brightness of the screen is also worth its own notable mention, as I was sceptic about how it would hold up in our well-lit boardroom. It, of course, off-set any glare with an impressive resistance.
---
---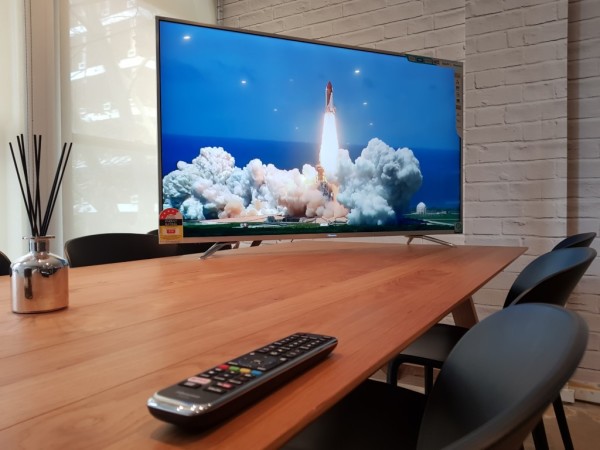 The Series 7 boasts a few different display modes, most notably a 'Football' option – an interesting addition as Hisense are newly announced partners of the 2018 FIFA World Cup. You can rest easy knowing your late night Socceroos match screenings with the boys will be catered for appropriately come next year.
The Series 7 couldn't be faulted for its price point. I'm sure if you put it on a wall at Harvey Normal next to its competitors and tore apart their differences, you'd find some little things that set the other TV's apart.
In the few short weeks that we played around with it, though, we couldn't recommend it enough.
Starting at a very achievable $1,699 AUD for the 50-inch, and incrementally increasing as you move up the size scale, the Series 7 ULED 4K UHD TV should be an easy decision for anyone looking to purchase quality without the audacious price tag.