Carving a completely new category of mobile technology, the highly anticipated Samsung Galaxy Fold has finally arrived in Australia, making it one of the first markets in the world to receive the product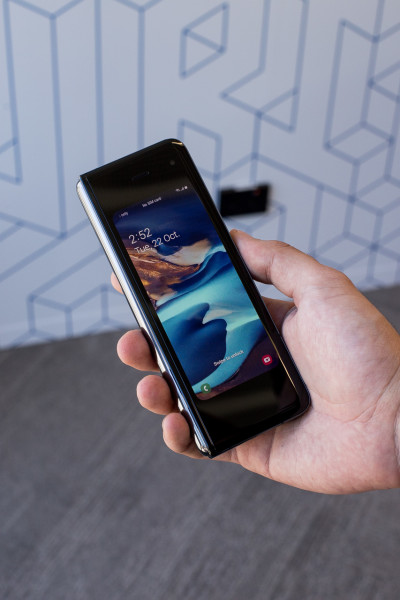 As expected, the Samsung Galaxy Fold's party trick is actioning the world's first foldable 7.3-inch Infinity Flex Display housed within a sleek and sophisticated, pocketable unit. We managed to get hands-on with the product at last week's Australian launch and were impressed with Fold's build quality and dazzled by the fluid immersive screen and multitasking ability.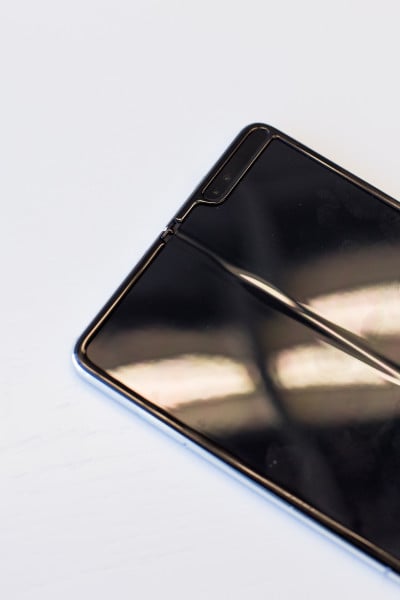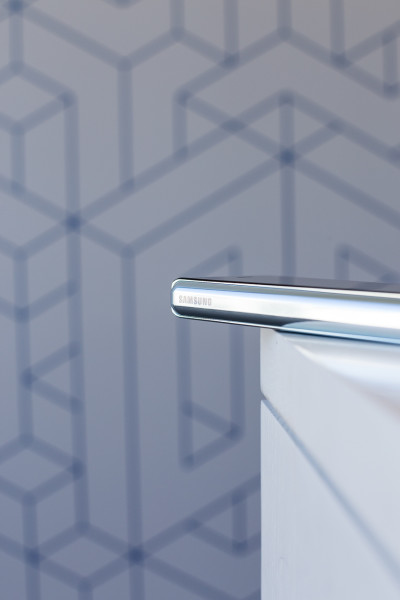 Essentially, when closed, the Samsung Galaxy Fold allows users to access their primary applications and information on the 4.6-inch cover display, and when opened, seamlessly transfer that experience to a tablet size interior screen as well as watch videos, play games, and run multiple apps concurrently.
---
---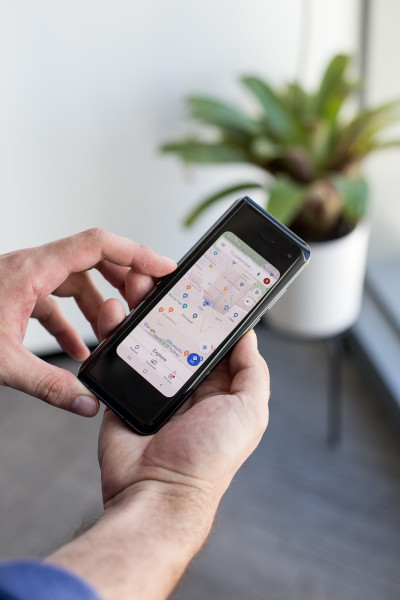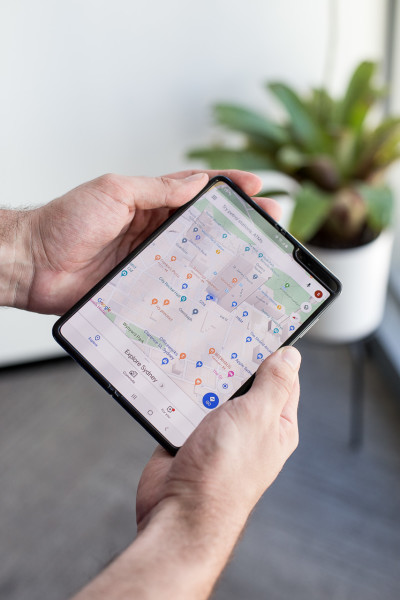 "Australians today are embracing larger screens as they consume, capture, share and do more on-the-go. From the moment you pick it up and unfold it, the Galaxy Fold unlocks a completely new large-screen experience," said Garry McGregor, Vice-President of IT and Mobile, Samsung Electronics Australia.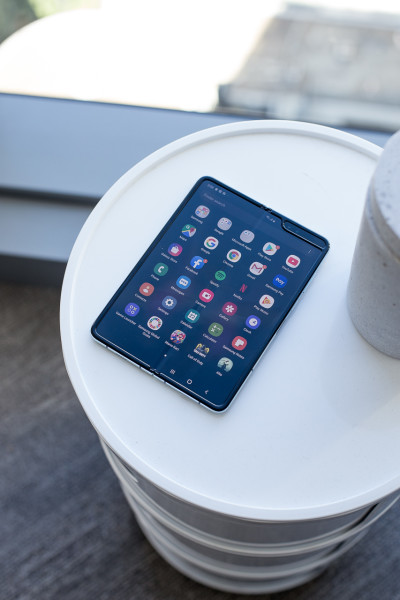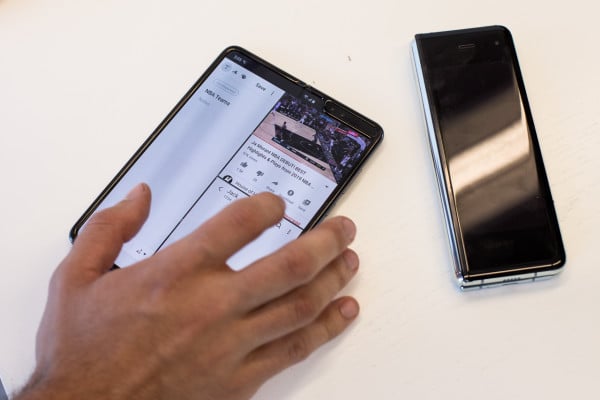 With the Fold's Multi-Active Window functionality, users can open up to three apps simultaneously on the main display so they can Google, message, scroll or watch without missing a beat. Perfect for when you're keeping up to date with the Rugby World Cup finals on Kayo, trying to reply to the boss on Slack while discussing dinner plans on Whatsapp.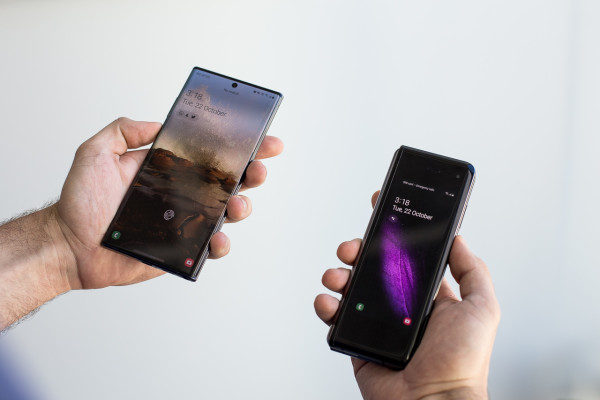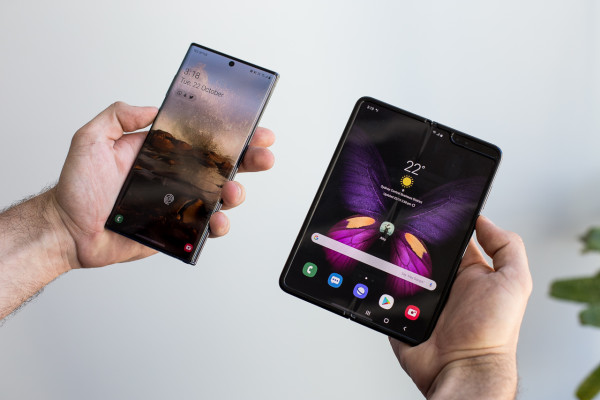 To keep up with this mayhem, the Samsung Galaxy Fold is sporting a next-generation AP chipset and 12GB of RAM, while the dual-battery system is the backbone of this device's promise to satisfy busy Australians and their lifestyles. Like with the S10 Plus and Galaxy Note10 ranges, Fold customers will also cop the Wireless PowerShare capability that enables users to charge other compatible devices via their phone.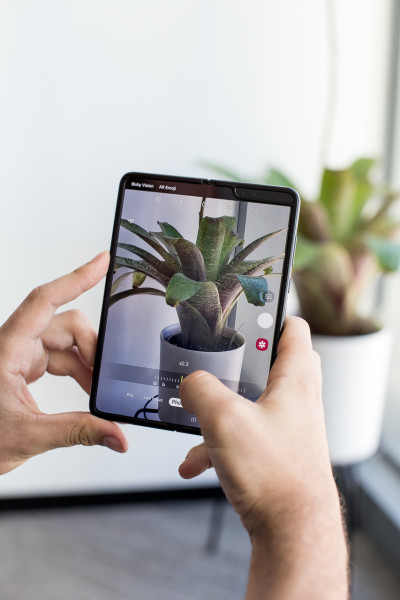 Oh, and if you thought the iPhone 11 Pro's tri-lens setup was impressive – the Galaxy Fold has six. With six lenses – three in the back covering wide and telephoto zoom, two on the main screen and one on the cover display for rapid selfies – the Galaxy Fold camera system has flexibility built-in throughout the phone ensuring you never miss an opportunity to capture your favourite moments.
The Samsung Galaxy Fold is available from today with an RRP of $2,999. For more information, visit samsung.com/au.
This article is proudly presented in partnership with SamsungSamsung. Thank you for supporting the sponsors who help make Boss Hunting possible.