Samsung has blown the top off InfoComm 2019 by unveiling a jaw-dropping 'The Wall Luxury', a 292-inch (7.4m) television that can be tailored to fit any size and aspect ratio depending on the room.
The Wall Luxury has a maximum resolution of 8K, but if that's a little intense, there will also be a 2K version that's a more workable 73 inches (1.85m). It also boasts a higher maximum resolution compared to the 2018 model.
RELATED: LG Drops 88 Inch 8K OLED, Yours For A Cool $48,000
---
---
Regardless of whether you opt for the seven-metre monster or something closer to the 2K version, The Wall Luxury comes complete with a depth under 30mm and a slim, bezel-less design that can be fitted out with different frames.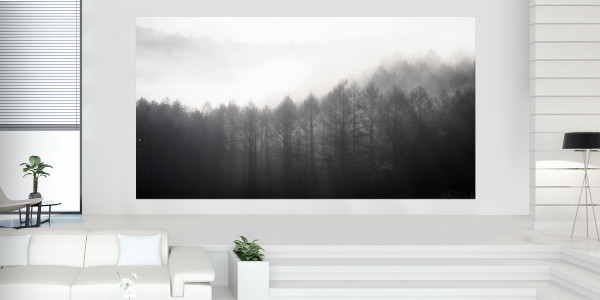 Samsung also claims that The Wall has a 100,000 hour lifetime, which means you can run this bad boy for 11 years straight.
In an overnight press release, Samsung said, "The Wall is designed to never turn off, but to change into a digital canvas best matching the owner's interior needs and personal mood. When the screen is not used, the Ambient Mode can display a variety of curated art from paintings, photographs, and video art to customizable pictures with digital frames—that best suit the homeowner's tastes."
Samsung hasn't confirmed a price point just yet, but given the size, scale and specs of The Wall, file it under "Christ almighty, that's expensive!"
The Wall Luxury will be available from July, 2019.
RELATED: LG's Rollable TV Fits In A Box And Hits Stores In 2019