If you're buying a big TV, you need big sound.
No longer will the built-in offerings of most mid to high-end televisions meet the requirements of the modern millennial's entertainment space.
Yet despite popular belief, you don't need a big set-up for big sound – and by big sound I mean quality sound.
---
---
Samsung have adapted the multiple speaker home entertainment set-up from a recent era into one single, minimal soundbar. Known as the Sound+ MS750, this slick device was designed to fill the room with premium sound without filling the room at all.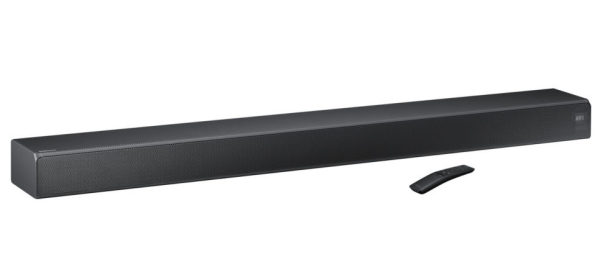 The MS750 boasts 11 speakers, built-in woofers and no weak spots in its sound projection, thanks to Samsung's state-of-the-art wide-range tweeter. Everyone gets the same sound experience, regardless of where you are in the room.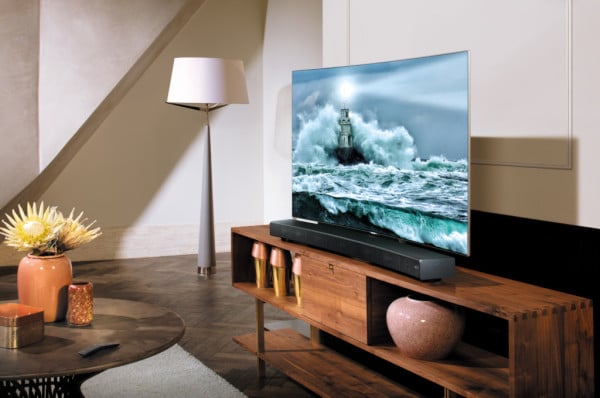 At the Australian launch last week at Sydney's Opera House, we were joined by Allan Devantier, chief engineer at Samsung's world-class Audio Lab in Los Angeles. Allan and his team are privy to one-off, world-first equipment that allows them to capture true sound unlike any other company in the business.
Equipped with two anechoic chambers, the Audio Lab allows for near-perfect isolation to achieve an unrivalled precision in its sound. The end result is refined and rich, exemplifying all wavelengths to give customers an insightful and layered listening experience.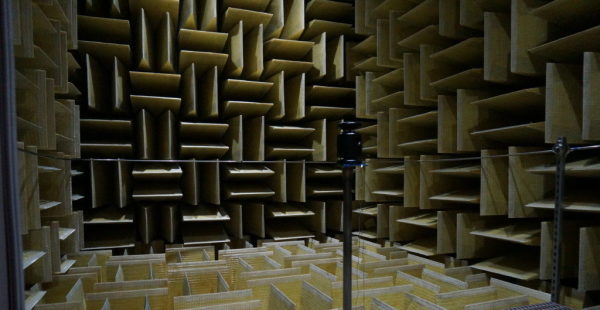 Vice-President for Samsung Consumer Electronics, Carl Rose, complemented Allan's remarks at the Sydney launch.
"The MS750 delivers an incredibly immersive quality of sound in a clean form factor that is easy to install and aesthetically pleasing, creating the perfect home entertainment experience for apartments and large homes alike."
Customers will also be able to maintain aesthetics, with the MS750 offering wireless connectivity to the TV, upholding that minimal look. A 'one remote' feature is also an added bonus for Samsung customers with compatible televisions.
---
---
An optional premium bass subwoofer, Samsung's SWA-W700, is not necessary for the easily capable MS750, but rather a luxury addition for those after a little more kick with their crisp sound, or an eviction notice from their apartment, whichever comes first.
MS750 soundbar: RRP $999 inc GST
SWA-W700 subwoofer: RRP $799 inc GST