Although the market for true wireless headphones is as ferociously competitive as ever, if you really want a supreme all-rounder then it pays to go straight to the top. Cutting through the (literal) noise is the Sennheiser MOMENTUM True Wireless 2, seamlessly shaping Sennheiser's masterful sound signature into a slim pair of earbuds that balance a number of premium features for an exceptionally adaptable personal audio experience.
When it comes to true wireless earbuds, you want a pair that's been designed in complete adoration of sonic pleasure. Sennheiser has managed to fit 7mm dynamic drivers into the high-end earbuds to build a refined and sophisticated audio profile that's vibrant and powerful, wrapping you an immersive audio environment each time you pop these bad boys in. With deep, rounded bass, pure and organic mids, and a nuanced treble, the Sennheiser MOMENTUM True Wireless 2 is wire-free sound showcased at its very best, indulging you in an extraordinary level of detail so you can get the most out of your music and podcasts from the private office sesh to the noiseless long-haul flight.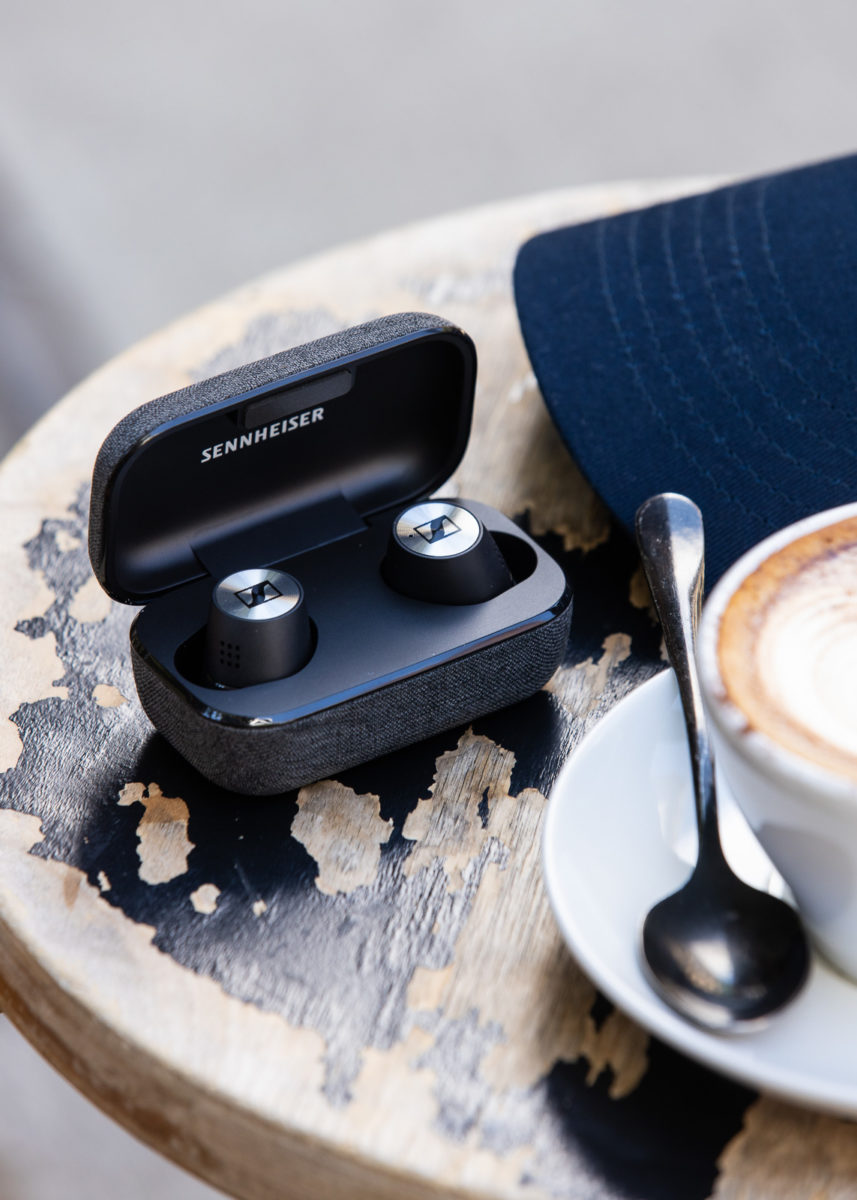 Sennheiser has clearly invested a lot of time and effort into making the MOMENTUM True Wireless 2 an impeccable piece of kit, not only outperforming the competition when it comes to sound but crafting the full experience with an impressive suite of features. Comfort, privacy and connectivity are all just as central as the sound signature, reiterating just how important earbuds are to modern life, from maintaining complete control over your device's smart assistant to choosing exactly how much, or how little, of the outside world you want to let into your private audio chamber.
---
---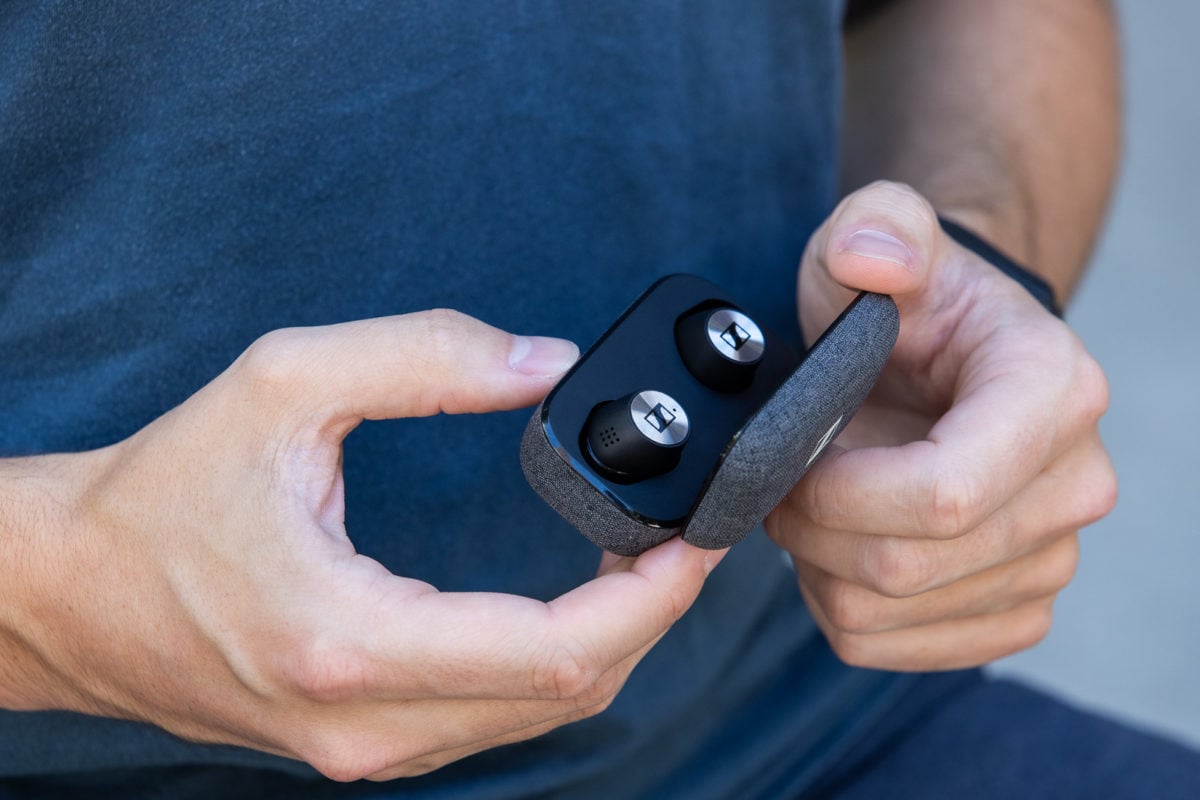 The buds are even smart enough to immediately detect when they leave, or re-enter, your ear canal and can instantly pause or resume music accordingly to give you a smoother experience when it comes to staying dialled into your personal audio throughout the day.
Superior craftsmanship is used to brilliant effect, with premium materials, all-day comfort and improved ergonomics incorporating Sennheiser's emblematic spin design in a high-quality metallic finish on each bud. These flat surfaces act as intuitive, customisable touch-sensitive panels that can be used to efficiently control all aspects of playback like skipping tracks and adjusting volume, as well as waking a smart assistant and toggling Active Noise Cancellation.
That last one, the Active Noise Cancellation, is absolutely key here. Sennheiser has perfected this quintessential feature, carefully tweaking the software and the microphone array so you can enjoy private, high-fidelity sound even in the noisiest of settings. And then you can just let it all flood in with Transparency Mode if you need to have an easy and clear conversation without having to remove the buds, or maintain situational awareness when you're out and about.
Despite the small profile, Sennheiser has managed to work in an impressive battery life, capable of 7 hours of standalone playback time and up to 28 hours in total with the convenient and super attractive fabric-finished charging case. You won't get caught out there with no juice for your tunes, regardless of whether you're keeping it quiet or pushing the buds at max volume and playing around with the built-in equaliser to tailor each and every detail of the soundstage towards your personal taste.
You can either have all of this to yourself, or think of the Sennheiser MOMENTUM True Wireless 2 as the ultimate high-end gift for the music lover in your life this Christmas. The only choice, then, is whether you want to go for the classic black edition or the stylish white colour scheme, both of which come with coordinating fabric finishes on the charming charging case.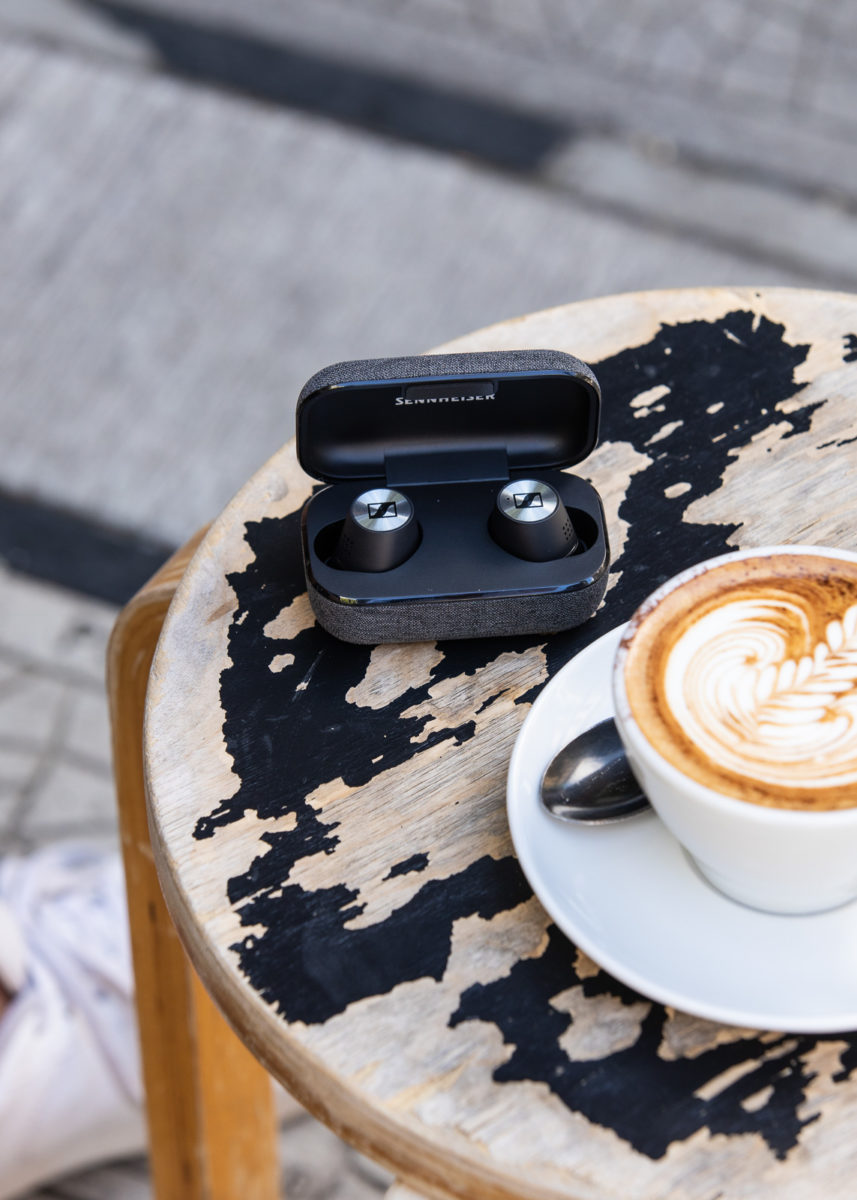 This article is proudly presented in partnership with the Sennheiser. Thank you for supporting the brands who support Boss Hunting.