The CK01 chef's knife by Danish brand Veark has been manufactured using a drop-forged process on a single piece of steel.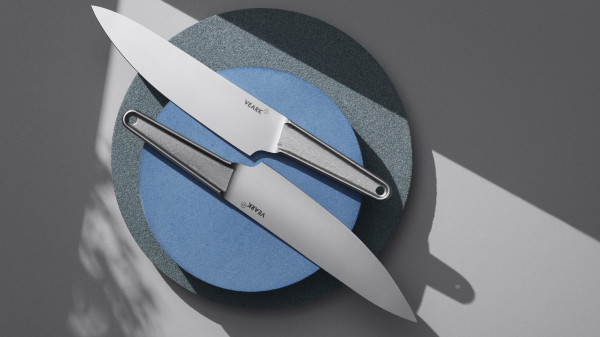 Manufactured in the knife-forging town of Solingen, Germany, the CK01 is essentially a knife with a blade that is a continuation of the open handle, designed to accommodate the way professional chefs often use their knives – with their thumb lying on the outside of the blade for enhanced precision. The texture of the handle is unique to each knife.
"Our aim was to create a piece that will generate its beauty and character from its raw appearance rather than by adding features like wood and rivets – less is more," the product's makers said.
---
---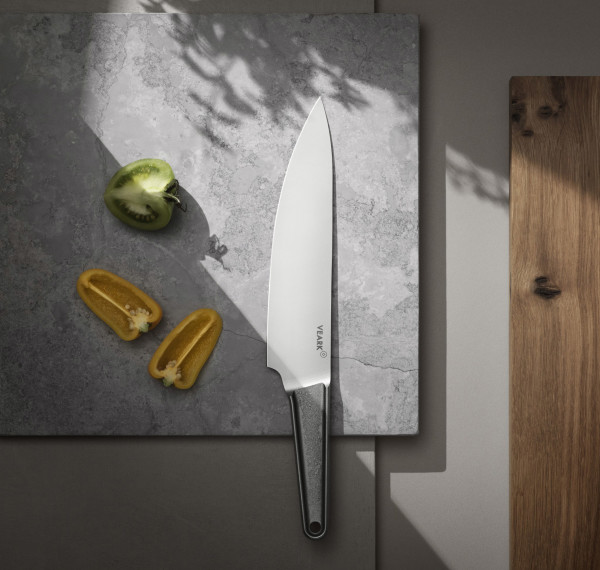 The single-piece design allows users to easily find the balance point of the knife by sliding their hand up and down the knife seamlessly. Stamped by a glowing piece of red-hot stainless steel and crafted to perfection, the Veark knife has a hardness rating of 58 Rockwell, considerably more strength than the majority of knives in the same segment.
If you don't find yourself in the kitchen often enough to justify this slick masterpiece, perhaps these $950 German steak knives will take your fancy.
The CK01 is currently selling for roughly AU$235, with international shipping to Australia available.