The Xupermask may come at a time when the ongoing COVID-19 pandemic has been, for now, successfully supressed in Australia – to the point where we have a confirmed travel bubble with New Zealand – but that doesn't mean it isn't needed for a post-COVID future. Pronounced "super mask", the Xupermask is a futuristic face mask developed by Honeywell, a company known for producing air purifiers and PPE, and… The Black Eyed Peas' frontman Will.i.am.
If it looks familiar, that's because Will.i.am has been spotted wearing one before. Look closely and you'll spot the rapper and noted tech investor donning the Xupermask in the music video for his recent collaboration with Shakira, 'Girl Like Me.'
It may not have the same understated sleek style of a Ralph Lauren face mask, but this oddly cool futuristic mask carves its own path as far as unexpected hybrids of personal hygiene and sci-fi inspired design goes.

The Xupermask has several LED lights on the front panel, as well as noise-cancelling Bluetooth earbuds that can be magnetically stored on the mask when not in use. There's also two three-speed fans for extra ventilation to help when the mask gets uncomfortable, plus replaceable HEPA filters that can be swapped out every 30 days.
---
---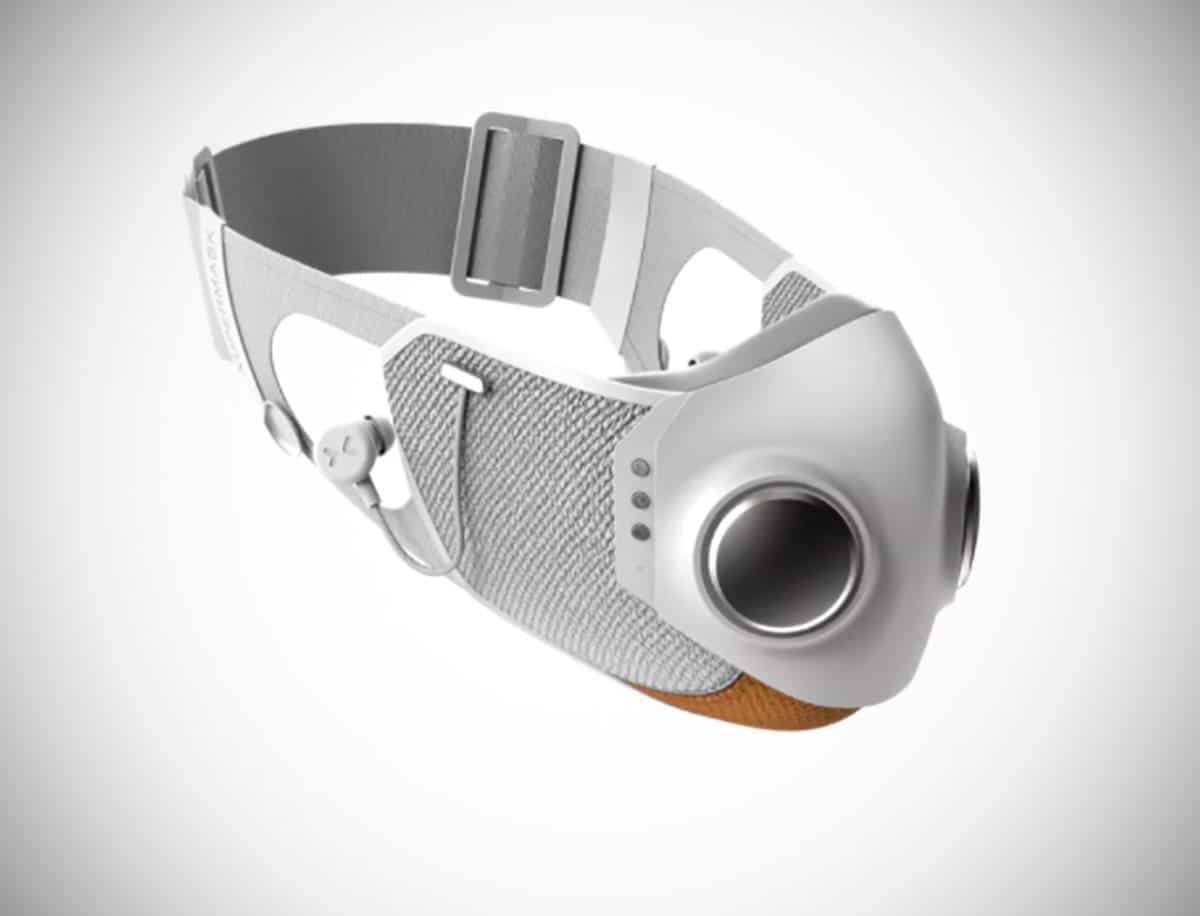 The Xupermask's silicone face seal and elastic strap should help with comfort, while the build is available in two size options specifically designed to fit a variety of faces. The mask needs to be charged between uses, but the battery that powers the filter, fans, and earbuds, can last around 7 hours on a single charge. You can actually wear the mask while it's charging as well.
If the Xupermask looks like something you'd see in a superhero movie, that's not by accident. The Chief Creative Officer that helped produce the futuristic face mask is Jose Fernandez, who has designed superheroes like Batman and Spider-Man, as well as costumes for Daft Punk, and spacesuits from the crew of the Falcon 9 rocket.
While there are already a few futuristic takes on the face mask floating around out there, the Xupermask is easily the most advanced to date. Given we'll need masks when international travel starts to become more widespread, particularly on flights, it might be wise to make the US$299 (AU$390) investment for this mutant of health technology.
Until Honeywell start shipping the Xupermask to Australia, check out its full list of specs below.
Face technology
High-performance material for comfort
Active 3 speed dual fans
30 Days replaceable HEPA filters
Active noise cancelling audio
Bluetooth 5.0 connectvitiy
Qualcomm QCC5124
Integrated noise reduction microphone
Up to 7 hours battery life on a single charge
External charging port – mask can be worn while charging
LED day glow lights
Multi-function button controls
Magnetic earbud docking system
Adjustable custom designed head strap for ergonomic fit
Patented design & IP protected
Available in 2x sizes – SM and ML
Available in 2x colours