It was 2012 when 21-year-old University of Aberdeen student Blair Bowman established World Whisky Day. After seeing that there was an established global celebration for gin yet none specifically for whisky, the budding connoisseur kick-started what would become a hugely anticipated annual event, celebrated in all corners of the world with a singular dedication to the great depth and breadth of the whisky industry. Exploration is key; it always has been. So the best way to approach World Whisky Day is by narrowing in on labels that represent a deeper, slightly more obscured side of the industry often reserved for the most in-the-know enthusiasts – some who'd fight tooth-and-nail to keep their discoveries a secret.
It's hard to keep The GlenDronach a secret anymore.
Although it is the second oldest legal whisky producer in Scotland, The GlenDronach can still be considered an under-the-radar label for more casual whisky drinkers. An increasingly large wave of acclaim is rapidly changing that. The GlenDronach has, for a good few years now, emerged as a true force in what could be seen as a renewed interest in exploring the legendary Highland single malts of Scotland, backed so confidently by a core range that includes The GlenDronach Original Aged 12 Years, The GlenDronach Revival Aged 15 Years, The GlenDronach Allardice Aged 18 Years and The GlenDronach Parliament Aged 21 Years.
---
---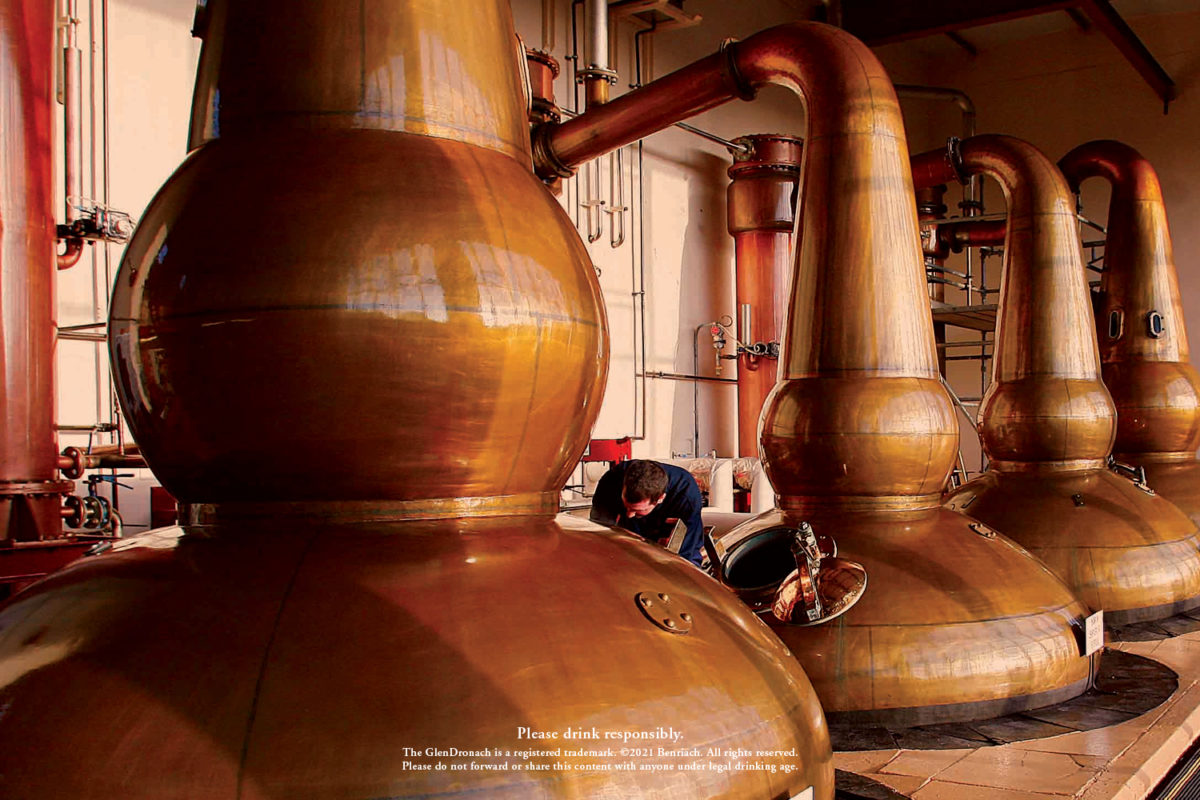 In addition to the above, you have a complementary lineup of limited releases such as The GlenDronach Cask Strength Batch 10 and The GlenDronach Kingsman Edition 1989 Vintage (a superlative 29-Year-Old Scotch released in collaboration with the eponymous film franchise), as well as rarities The GlenDronach Aged 33 Years and The GlenDronach Aged 50 Years, the latter of which was just released in Australia for a tidy $40,000.
With such a prolific lineup, it's not hard to understand why The GlenDronach is a frontrunner for whisky enthusiasts looking to take the next step up in their whisky journey. Over the last few years in particular, the historic label has been upheld as the perfect example of a distillery that knows exactly how to offer exceptional quality and value – reliably and without compromise.
It then follows that exploring The GlenDronach on World Whisky Day is not only a celebration of this fine distillery, which was founded in 1826 by James Allardice, but also a swift nod of acknowledgement to how pluralistic the whisky industry can be. It would be an insult to stick to just a few labels in a world as vast and varied as this.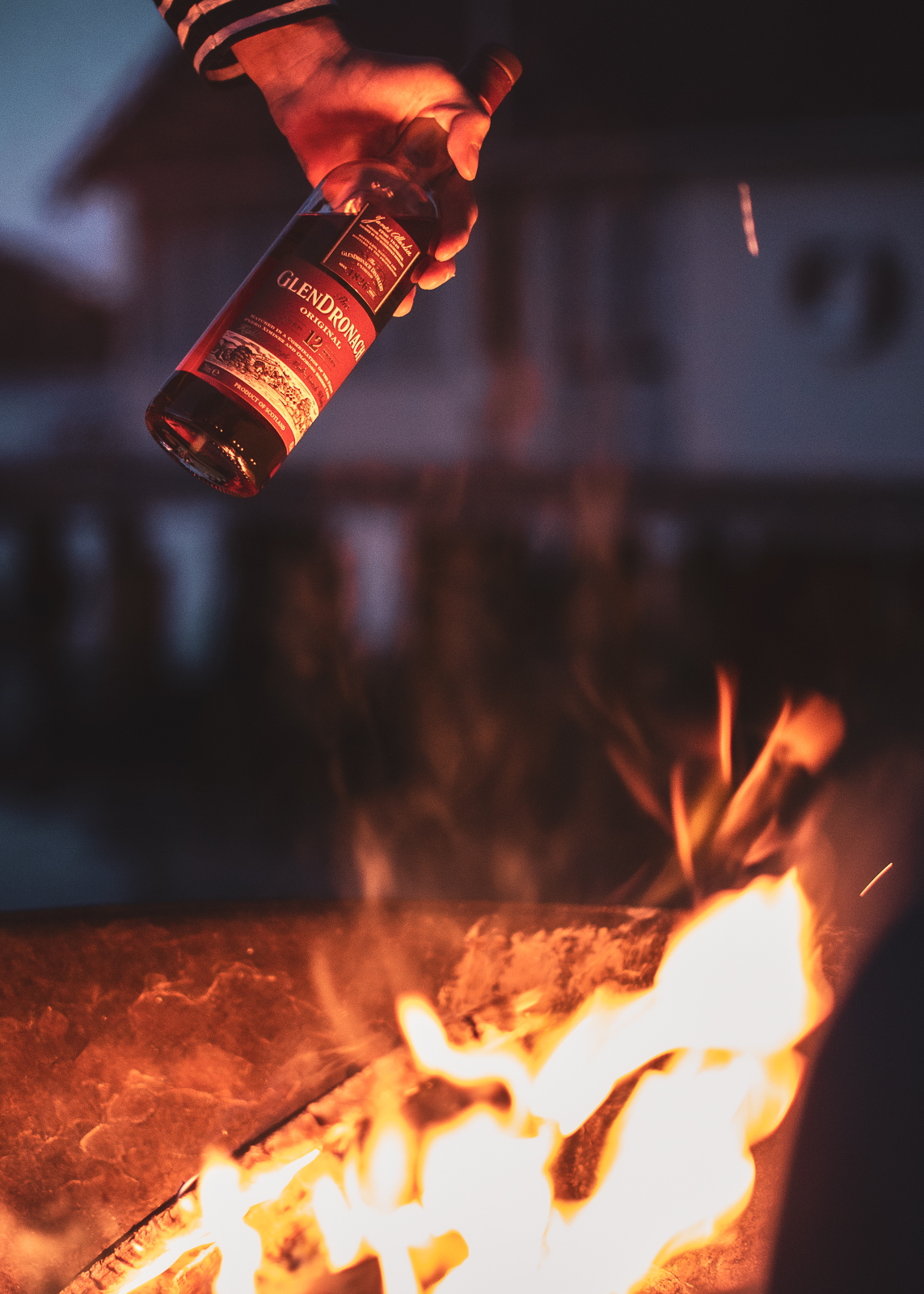 Known as masters of sherry cask maturation, The GlenDronach has a reputation for bringing the best of Spain to Scotland and expressing that marriage through complex, deeply nurtured and highly considered profiles. Whether it's whisky cobbled from the finest Olorosso sherry butts or a combination of Oloroso and Pedro Ximénez casks, this Highland single malt producer has built an impressive reputation for maximising scarce Spanish wood in a way that's truly refined and impeccably balanced, yet priced so unbelievably well.
Taking these exceptionally robust, full-bodied spirits and tempering them with prestigious Spanish sherry oak offers a tremendous depth, so much so that entry-level The GlenDronach Original Aged 12 Years presents a palate that goes beyond expectation. The super-smooth sherried Scotch echoes The GlenDronach's commitment to quality with a natural deep amber-red gold hue, achieved through the distillery's commitment to no chill filtration, and a price tag that goes down even smoother than the complex palate.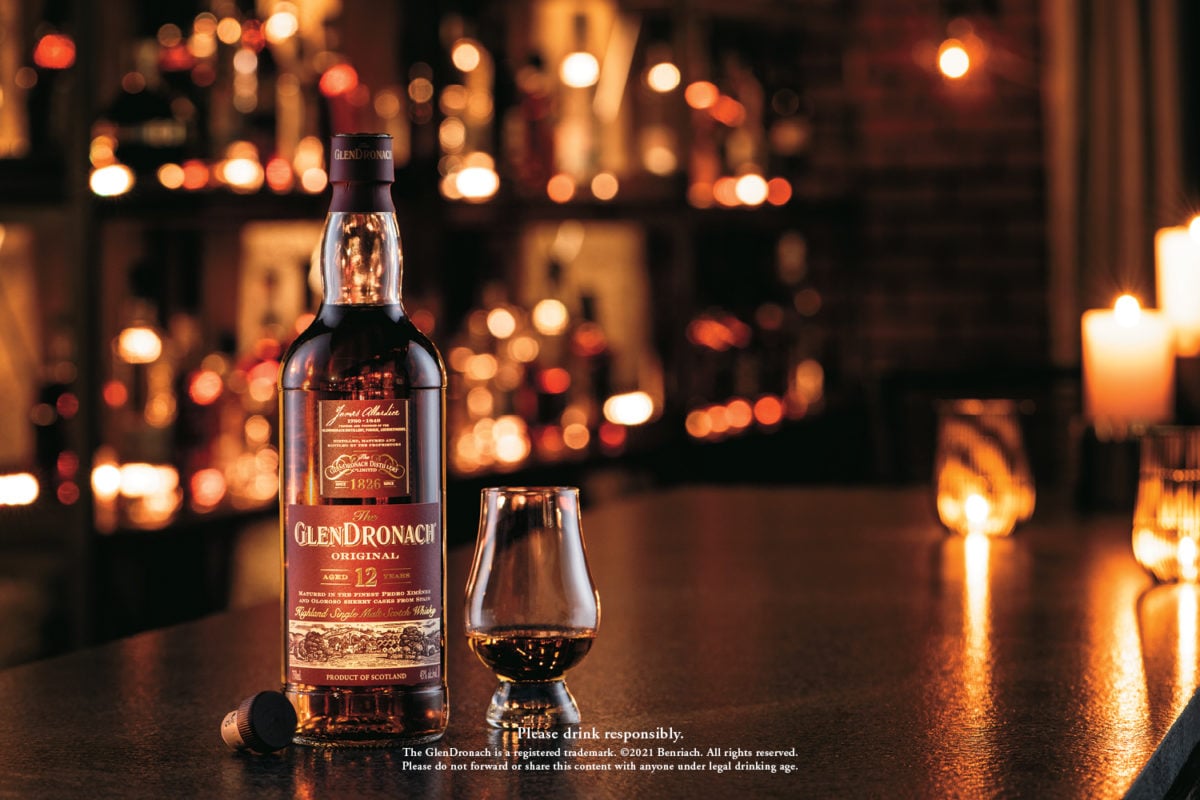 Available in Australia for just a little over $100, the 12-Year-Old Scotch is highly adaptable for some truly excellent signature serve cocktails but can just as easily be enjoyed on the rocks or in a dram this World Whisky Day. What you'll get on the nose is a rush of sweet, creamy vanilla flanked by nuances of rolling ginger and autumn fruits, well-connected to the rich, creamy and very silky palate that dials in the best of Highland characteristics.
As the whisky opens up, many whisky savants note a layer of cooked cereal notes on the nose which present an interesting interplay with the dried fruit flavours you'd get from the mid-to-back palate. These are soft fruits, taken beautifully along with notes of milk chocolate and almond presented with a weighty mouthfeel and enhanced by pops of spice that start to appear on the back. As the whisky flows, the palate rolls towards a pleasant, long and dry finish that's slightly nutty to give that textural depth.
---
---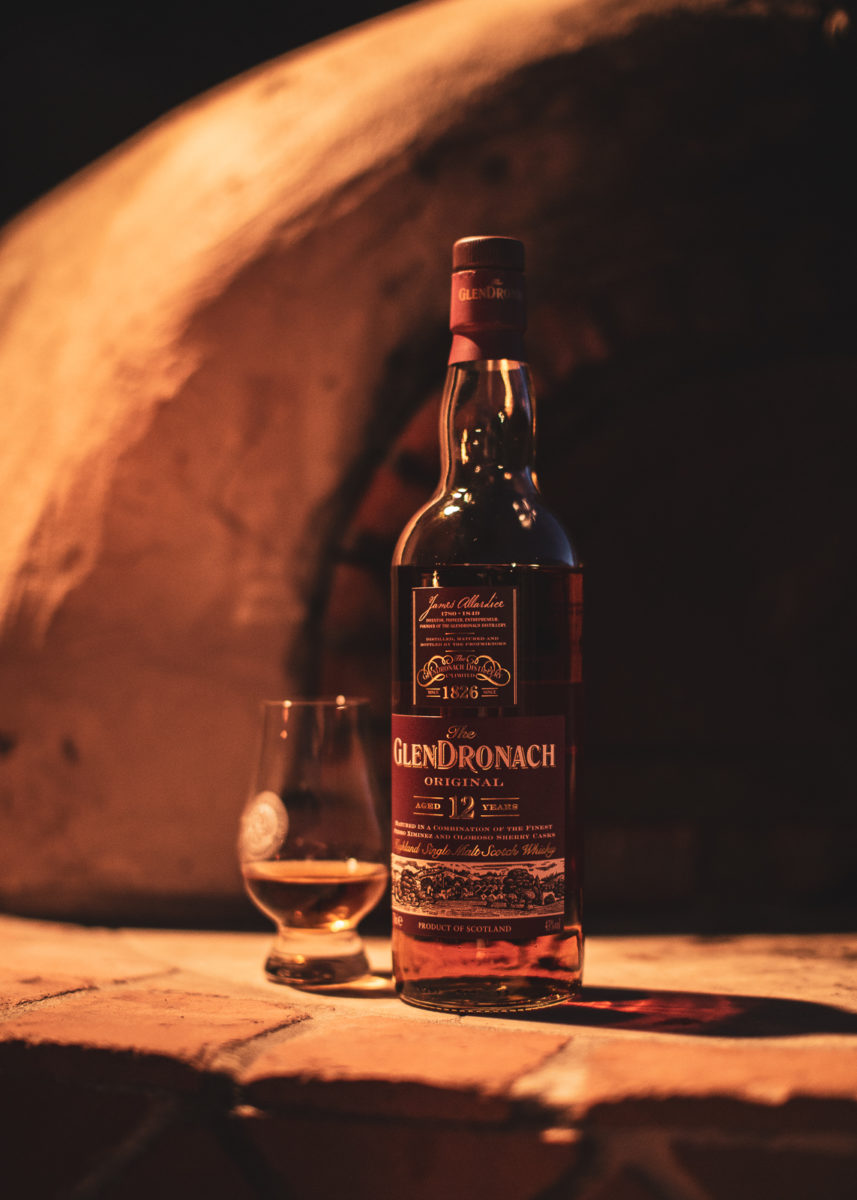 Considering The GlenDronach Original Aged 12 Years perfectly communicates the distillery's signature style, it's the best starting point you've got the celebrate World Whisky Day the right way. Climb up the ladder to The GlenDronach Revival Aged 15 Years next and by the time you stand on that solid sherried rung you'll have a good idea of what kind of masterful craftsmanship The GlenDronach can offer you this World Whisky Day. It's only up from there.
GlenDronach & Tonic
30ml The GlenDronach Original 12 Years Old
150ml premium tonic water
Orange zest
Build all ingredients over ice in a highball glass, stir well and garnish with an orange wedge
Rob Roy
50ml The GlenDronach Original 12 Years Old
---
---
25ml sweet vermouth
x2 dashes Angostura bitters
Add all ingredients to a mixing glass over ice, stir well and strain into a chilled cocktail glass. Garnish with a cherry.
You can find The GlenDronach at the following venues within Australia:
Sydney
The Gidley, Baxter Inn, Doss House
Brisbane
Death & Taxes, Cobbler
---
---
Melbourne
Eau De Vie, Boilermaker House, Whisky & Alement