I've always been ambivalent towards Porsche SUV's. You might share my hesitation, you might not, but to be perfectly honest at the car's face value I was never convinced of the classically 911 silhouette jacked-up onto a 4×4's front-end. It just seemed out of place on an SUV, despite me knowing deep down that Porsche probably know how to make cars better than anyone else.
That all changed last week when I found myself behind the wheel of a Macan S for the first time, sending me scrambling for forgiveness regarding my prior opinion on the baby of the two SUV's offered by the legendary German automaker.
And I'll happily take that one on the chin. I've now been to more car launches for performance SUV's of late than I have actual sports cars. From Lexus to Land Rover to Maserati and Alfa Romeo, I can confidently say that I haven't driven anything in the segment for less than $100,000 (before on-roads) that compared to the superb kit waiting for customers in the 2019 Porsche Macan S.
---
---
What's better, is that you'll still have $2,500 of pocket change leftover, as the Macan S starts at $97,500 Aussie dollars (before on-roads). That's a helluva lot of Porsche for less than $100k. Let me explain a bit further.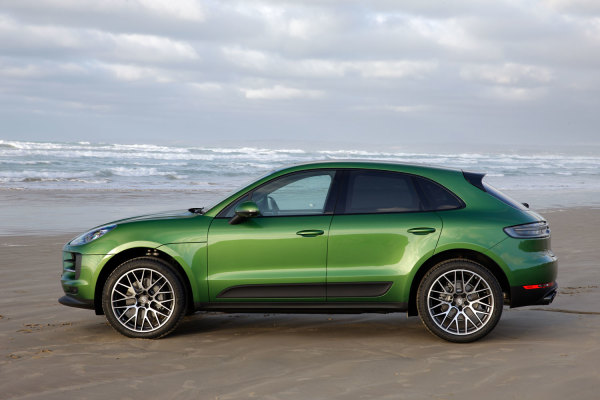 While this year's Macan S isn't classified as 'all-new' or 'next generation', the 2019 example is packed with a considerably juicier roster of new kit, found both inside and outside the vehicle. Under the bonnet customers will enjoy a newly-developed turbocharged V6 engine that made its debut in the (properly fast) Panamera, meaning the Macan S is now capable of 260 kW (354 hp) of power and boasts a torque ceiling of 480 Nm.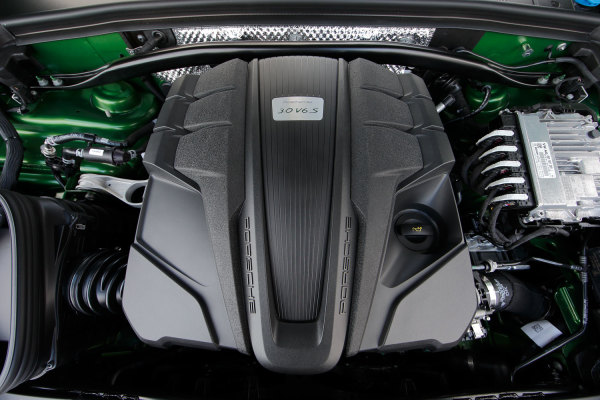 While the admirable 0-100km/h squirt of 5.1 seconds is achieved via the 'Sports Chrono Package', the most intriguing feature of said package is actually the 'Sports Response' button. Found in a fighter jet-style missile firing position on the steering wheel, when activated, the mode switch will 'boost' the Macan for 20 seconds after the application of the throttle, meaning those higher revs and more responsive gear changes will kick in if you need to overtake a large vehicle or merge with highway traffic.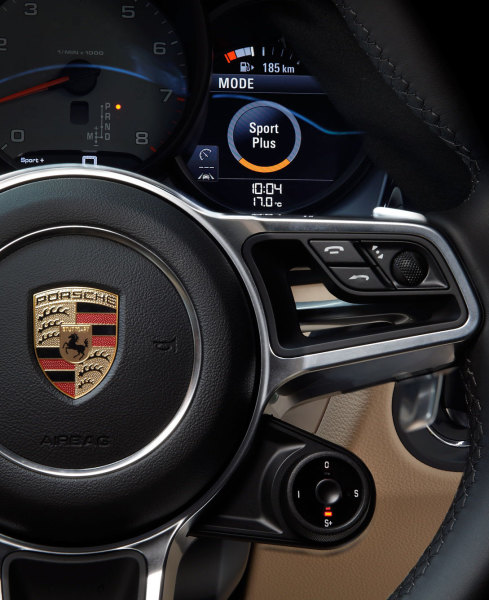 Technology is undoubtedly where the Germans excel across the market, and it's thanks to the Porsche Stability Management system in particular that the upper limits of the Macan S' performance are brought within reach for the daily driver. Other driver performance aids such as an active damper control system, a height-adjustable air suspension and Porsche Torque Vectoring Plus are optionally available also.
Like the Macan's exterior aesthetics, the array of cockpit-like toggles and buttons above and below the driver's head was my second least favourite aspect of the overall Macan package that turned me off as an observer. As a driver, however – while I'm still adamant that a Porsche definitely doesn't need that many buttons – it somehow came across as cohesive and well balanced when in the driver's seat. I stand corrected once more.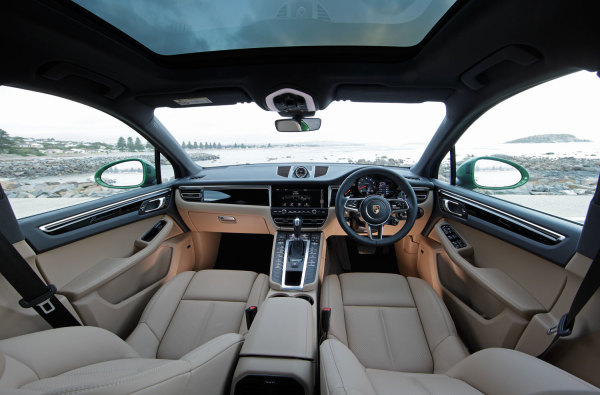 The primary drawcard that likely diverted my attention away from any previous gripes with the interior was the new 10.9-inch touchscreen that blended seamlessly into the dashboard. Porsche honestly put the likes of Lexus and Land Rover to shame in this regard, boasting one of the most user-friendly and highest-resolution infotainment systems I've come across in my time.
Some other wonderfully Porsche tech that stood out in particular apart from the aforementioned headline acts included a heated windscreen, which was made possible by a layer of invisible film between the glass, and the hidden boot button underneath the rear windscreen wiper – a testament to Porsche's tenacity to keep the rear lightbar as tight and as clean as possible.
---
---
Speaking of, I thought the new LED lightbar across the rear end was simply gorgeous to look at as the car in front snaked up and down the undulating hills of country Victoria. What's interesting to note also is that the Macan's forward LED headlights are now standard also.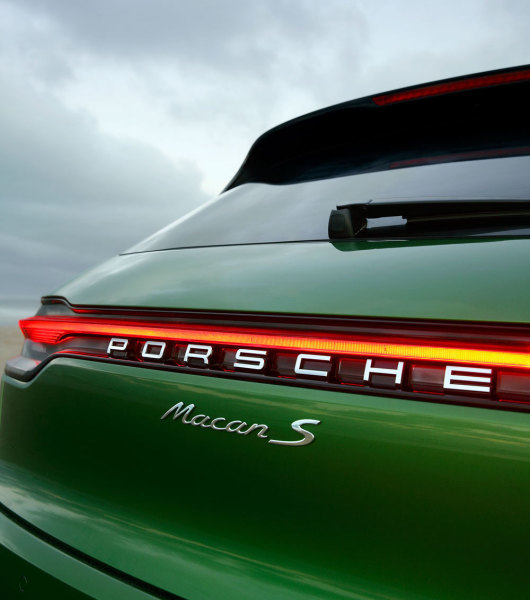 News that the next-generation Macan will be all-electric seems logical given most buyers either probably won't care, or they'll have a 911 sitting in the garage anyway waiting for those mornings when you want to wake the dead with an exhaust note. It's not like electric SUV's will be boring, either. If Tesla have achieved anything, they've proven that much.
What we have in front of us in the present day, however, is a compact SUV that can pride itself on German efficiency and reliability by way of Porsche's latest cutting-edge technology and near-unbeatable performance aids. I can't help but conclude that Porsche's Macan S really does provide the very best of the brand for a very achievable price point. And all for less than $100,000.
RELATED: Watch every Porsche 911 ever made explained in 5 minutes