Whether it's to speed up the daily commute or to zip from home to the beach on the weekends without hassle, an electric scooter is the kind of essential grab-and-go vehicle that makes personal transport more seamless. Given demand for e-scooters has skyrocketed in previous years, now is good a time as any to get acquainted with the best electric scooters for 2023 before you make the investment.
As popularity rises, more brands are getting involved in the electric scooter market, and they're starting to make more practical adult-sized scooters that can zip up to a top speed of — no joke — 121 km/h. Although from a regular city-purposed e-scooter, you should expect around the 25-30 km/h mark.
RELATED: 10 Of The Best Electric Motorbikes You Can Own In 2023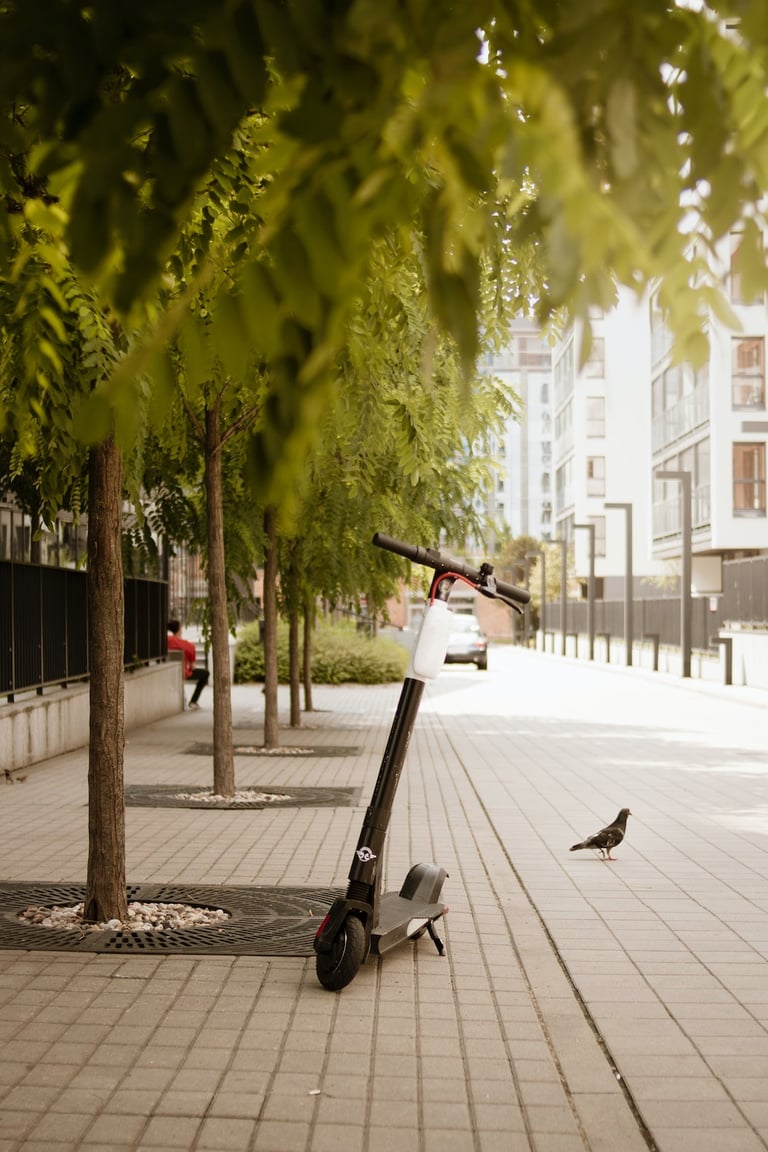 If you're in the market for the best electric scooter, you're going to want the best bang for your buck. Don't jump at whatever springs up first though — there are a few things you need to consider before deciding on what electric scooter is best for you, from the electric motor to rear suspension, hydraulic disc brakes, and dual motors. Even more practical considerations like rider weight will need to factor into your decision before making the sizable investment in an electric scooter.
You'll also need to be sure of what kind of electric scooter you want. Are you looking for an affordable electric scooter? An off-road scooter? Want the fastest electric scooter possible? Settling for a commuter scooter? You'll soon see that not all electric scooters are suited for the same purpose and if you want the most practical electric scooter for you, you'll first have to decide what you'll be using the electric scooter for.
---
---
Niu Kqi3 Max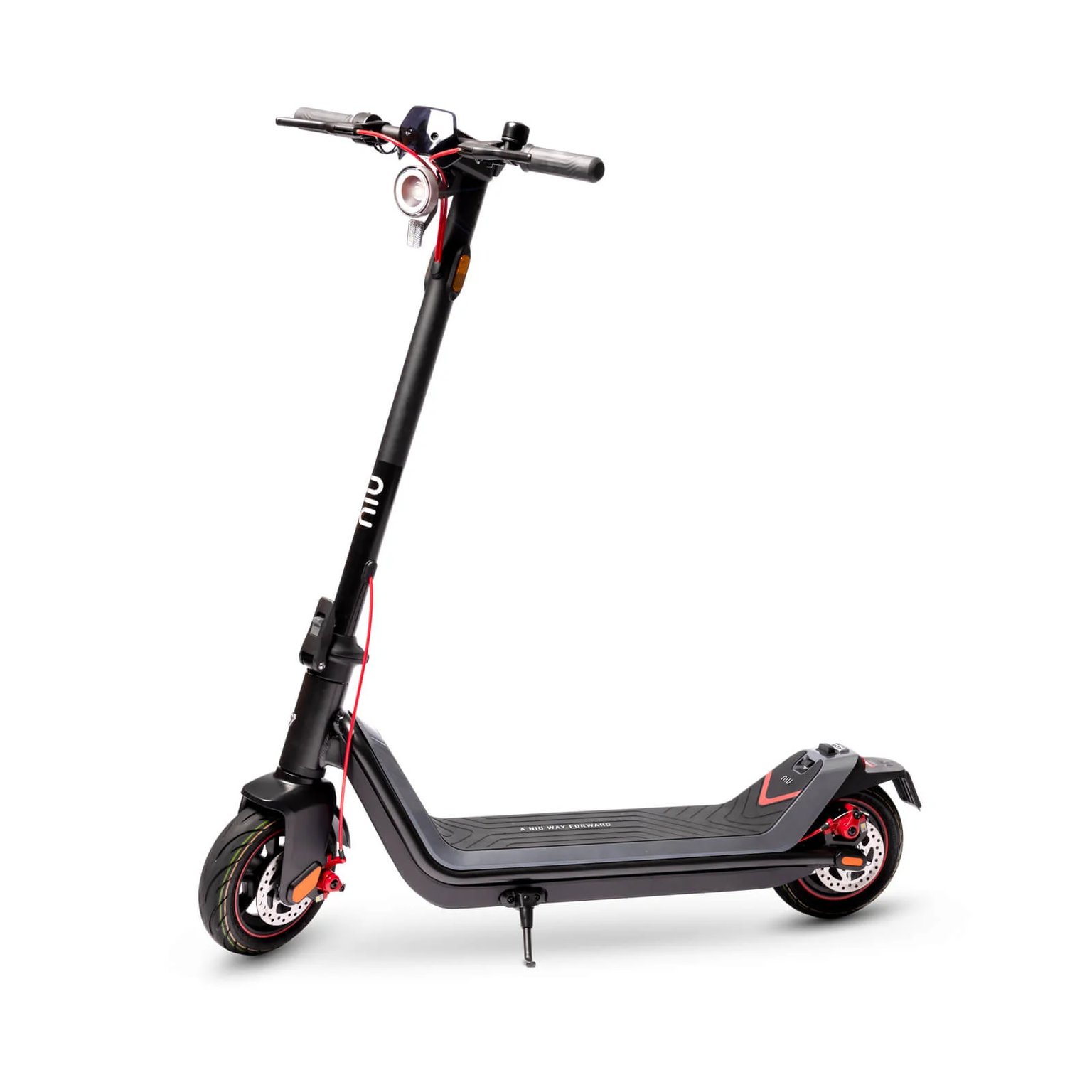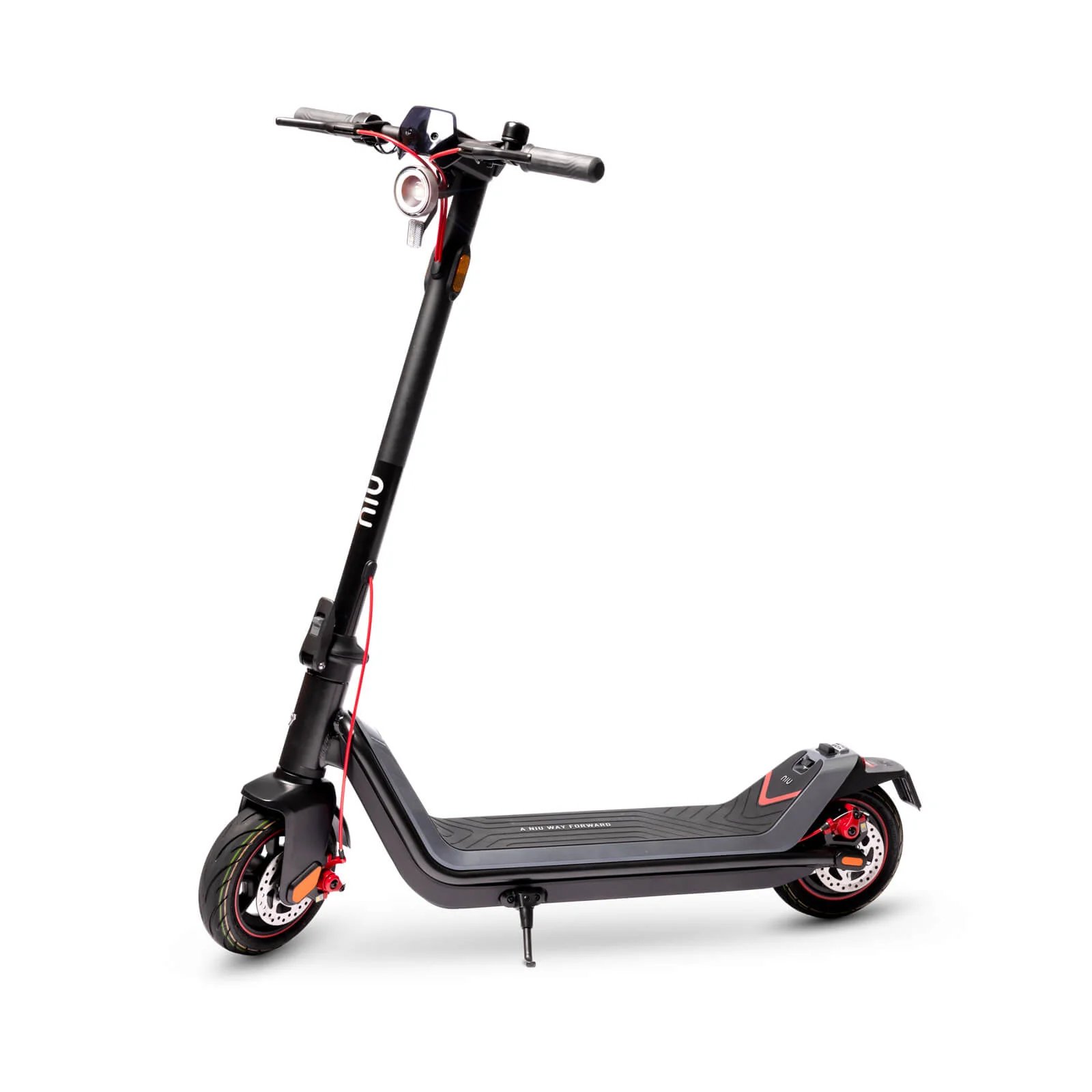 SPECIFICATIONS
Scooter Weight: 21.1 kg
Top Speed: 25 km/h
Range: 65 km
Motor: 900W brushless motor
Battery: 48V Lithium-ion battery system
With a very solid motor that can deliver a peak power of 900 watts, the Niu Kqi3 Max works hard to overcome one of the most frustrating things about electric scooter ownership; slow hill climbing. Sure, it's not one of the fastest electric scooters on the market, but when you consider the speed limitations of most Australian states, hill-climbing power is one of the key metrics you should be considering.
In addition to its power unit, the design team behind the Niu Kqi3 Max has taken some time to consider how people might actually use an electric scooter, with wider handlebars and foot deck to maximise stability and safety. The mechanical disc brakes fitted to both the front and rear wheels also provide plenty of stopping power.
Currently one of the best overall electric scooter options on the market, the Niu Kqi3 Max is well worth considering if you're looking for a reliable commuter that keeps you safe and gets you to work on time.
Great range and powerful motor
Stylish design and plenty of safety features
---
Pure Advance Flex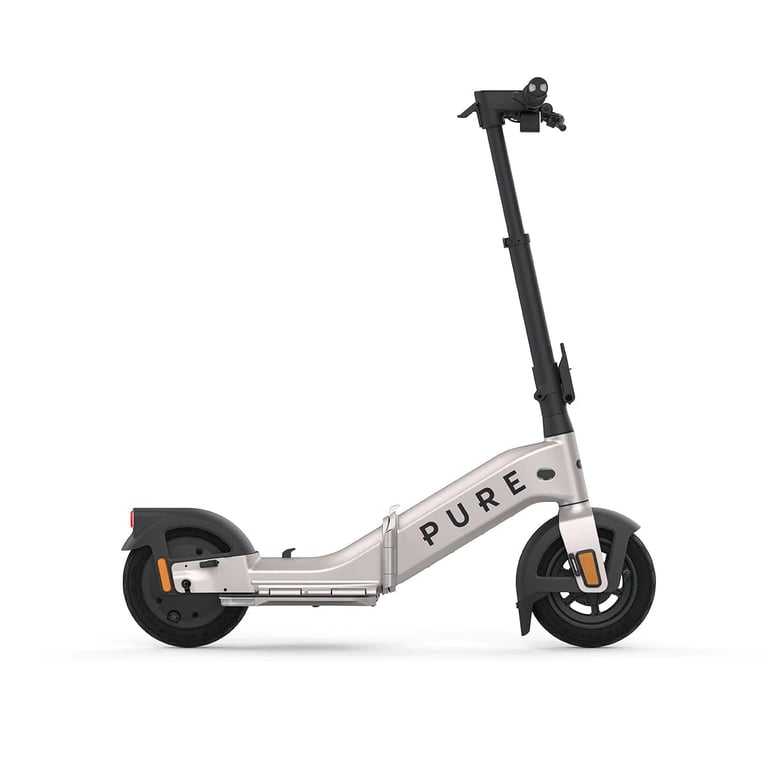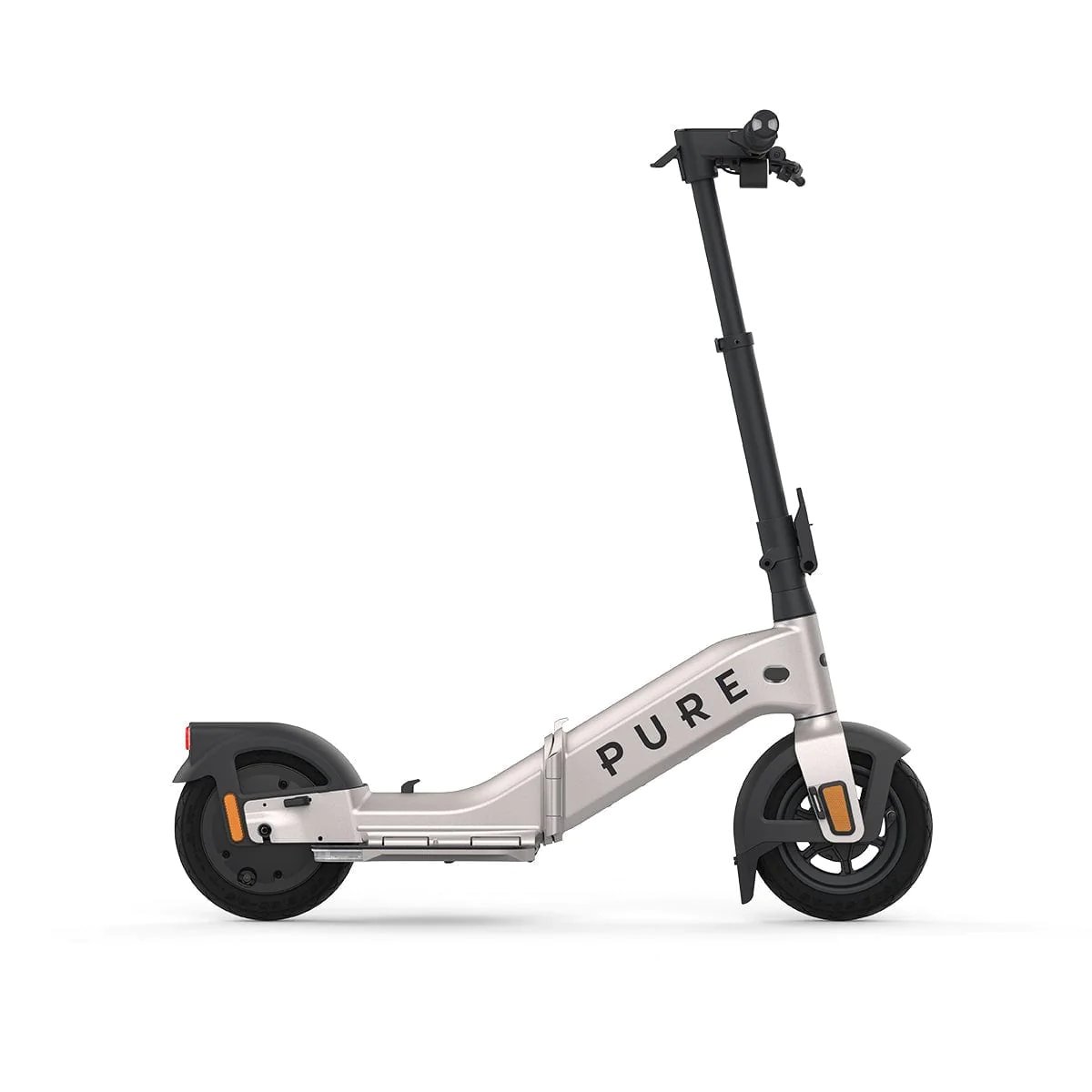 SPECIFICATIONS
Scooter Weight: 16.2 kg
Top Speed: 25 km/h
Range: 40 km
Motor: 710W motor
Battery: 36V 9.5Ah Lithium-ion
For many folks, the true functionality of the best electric scooters comes to the fore when commuting on a train or bus, where you use the electric scooter to take you to and from the bus stop or train station. If this is you, then the Pure Advance Flex is one you need to take a closer look at, not only because of its rock-solid build quality but also for its folding ability, which makes it incredibly convenient to commute with.
In addition to its ability to fit into your commute no matter what it looks like, the Pure Advance Flex also arrives with a steering stabilisation and dual-braking system. Rolling smoothly on puncture-resistant and tubeless air-filled tyres, this electric scooter has also earned itself an IP65 waterproof rating for the unlucky day you get caught in the rain.
Lightweight, convenient and powerful enough to get you to your destination, there's a lot to love about the Pure Advance Flex, even if the price is a little steep for your very first electric scooter.
Very high build quality
Folding design is convenient and easy to use while commuting
Lightweight
A carrying handle would improve its ergonomics
---
Apollo Ghost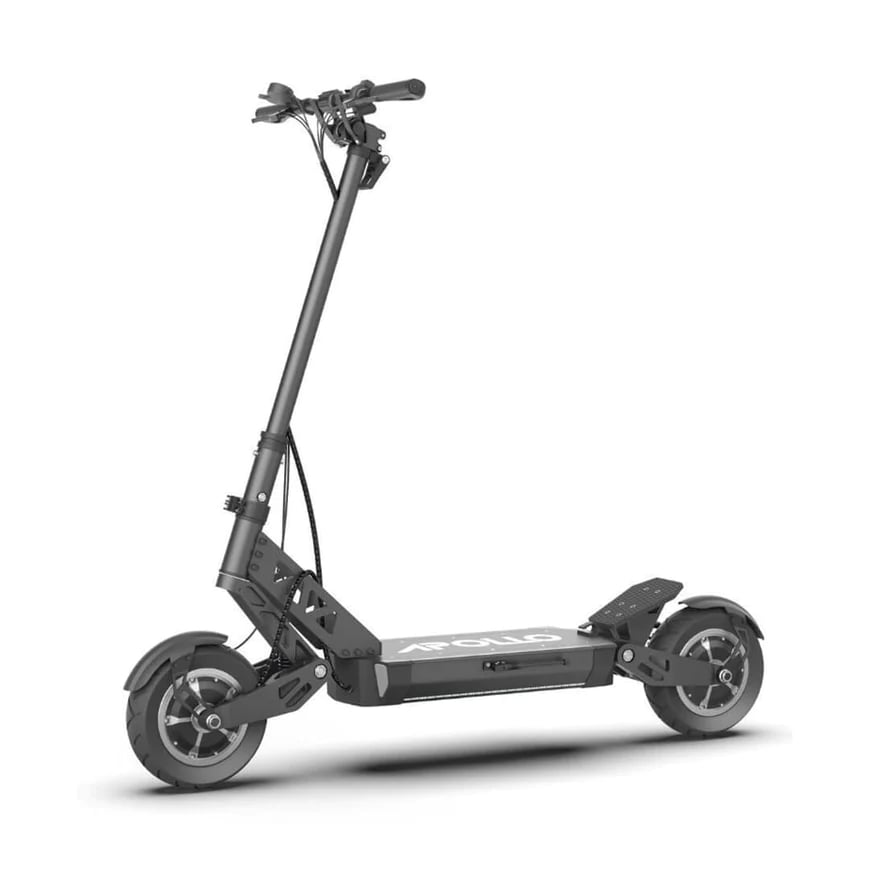 SPECIFICATIONS
Scooter Weight: 29 kg
Top Speed: 60 km/h
Range: 63 km
Motor: Twin 1000W Brushless Motors
Battery: Dynavolt 52V 18.2Ah
Many scooter riders consider the Apollo Ghost Hydraulic Brakes to be the single best of all the electric scooters Australia has access to. It's often considered the best electric scooter because of the supreme sense of balance between price, performance, and design — it's not too expensive, but you get far more than what you pay for, all in a package that looks like the real deal.
Compared to the equally valuable Apollo Explore, the Apollo Ghost is the Canadian company's most affordable dual-motor scooter. With a max speed of 60 km/h and an even more exciting range of 63 kilometres — the most generous at this price point that you'll find in Australia — the Apollo Ghost is an absolute beast if you're looking for power alongside other motor vehicles without the excess.
The scooter can climb inclines of up to 25 degrees and sports an adjustable dual spring suspension which helps to ride feel incredibly smooth and seamless. For that price, you also get front and rear hydraulic disc breaks with an electric re-gen function, three different riding modes (including eco mode) which are easy to switch between, and a reasonable battery life (with good maximum range) that can charge to full in just six hours.
Solid value for money with powerful motors and high-quality brakes
Adjustable dual spring suspension and a maximum load of 135kgs guarantees a comfortable journey for a rider of nearly any size
---
Unagi The Model One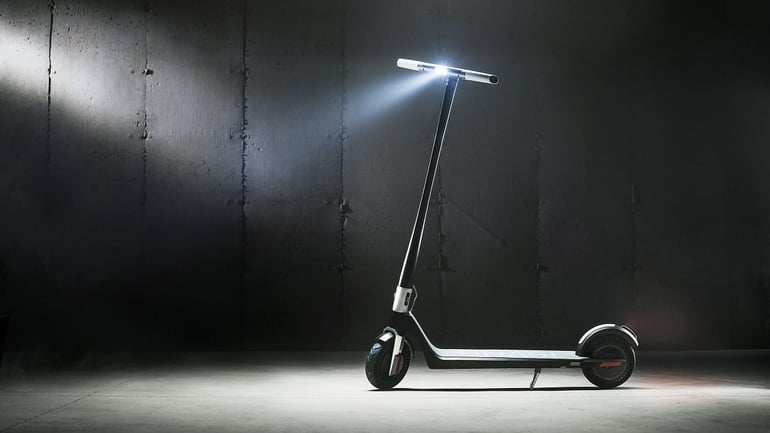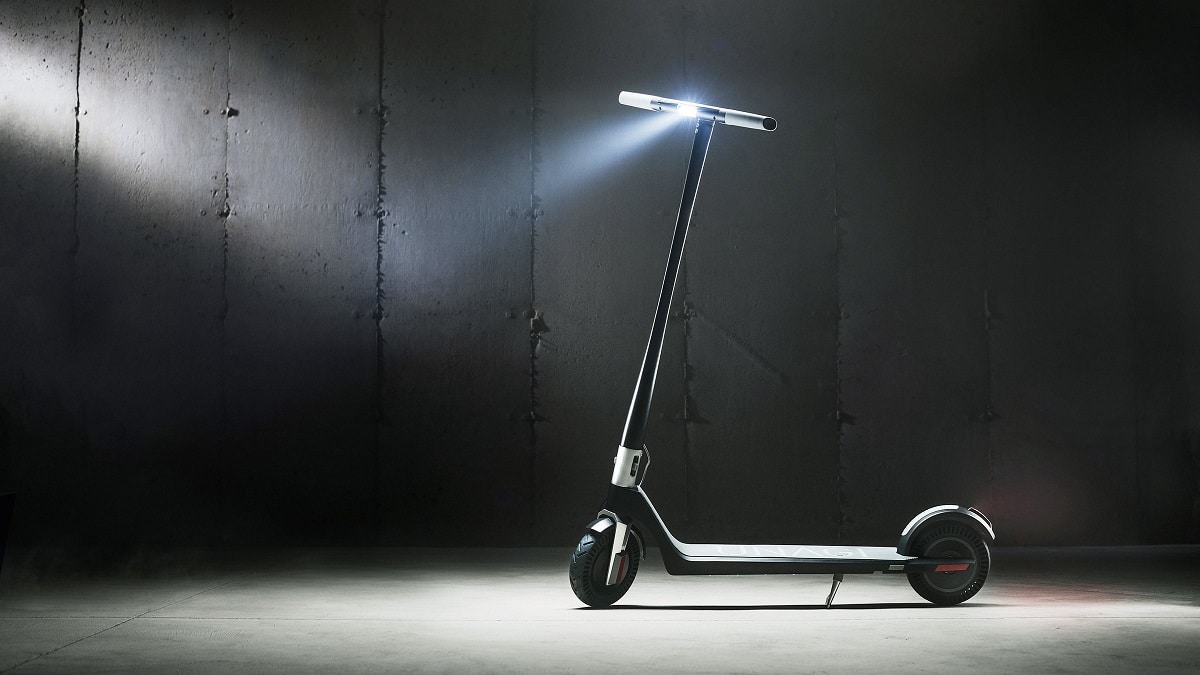 SPECIFICATIONS
Scooter Weight: 12 kg
Top Speed: 25 km/h
Range: 25 km
Motor: Either single 350W motor
Battery: 72000mah lithium ion
You've got two choices when going for Unagi's The Model One electric scooter: either the E350, with a robust 350-watt motor driving the front real, or the E500 with two 250-watt motors — one on each wheel. Whichever you choose, it's clear Unagi has put a lot of effort and ingenuity into its flagship model, with one of the sleekest designs on the market today.
The E500 is clearly more powerful and is capable of 32nm torque and 1,000W of power, able to easily hammer up hills with up to 15 degrees of incline. The custom-built motors help maintain a lightweight despite the hefty performance, aligning with Unagi's admirable balance between comfort and power for a smooth ride.
Other notable elements include a magnesium alloy handlebar (which is available in a number of different colours), a flush-mounted 1.8W high brightness set of LED headlights and a rear blinking red LED, as well as a traction-friendly deck crafted from a singular piece of machined aluminium and embedded with silicon. If you're after a scooter that looks the part too, the Unagi The Model One could be a perfect one for you.
Excellent ergonomic design that looks great and is easy to fold up
Good power to weight ratio, with decent speed and lightweight build quality
Not the smoothest ride with minimal shock absorbers
---
Segway Ninebot KickScooter E45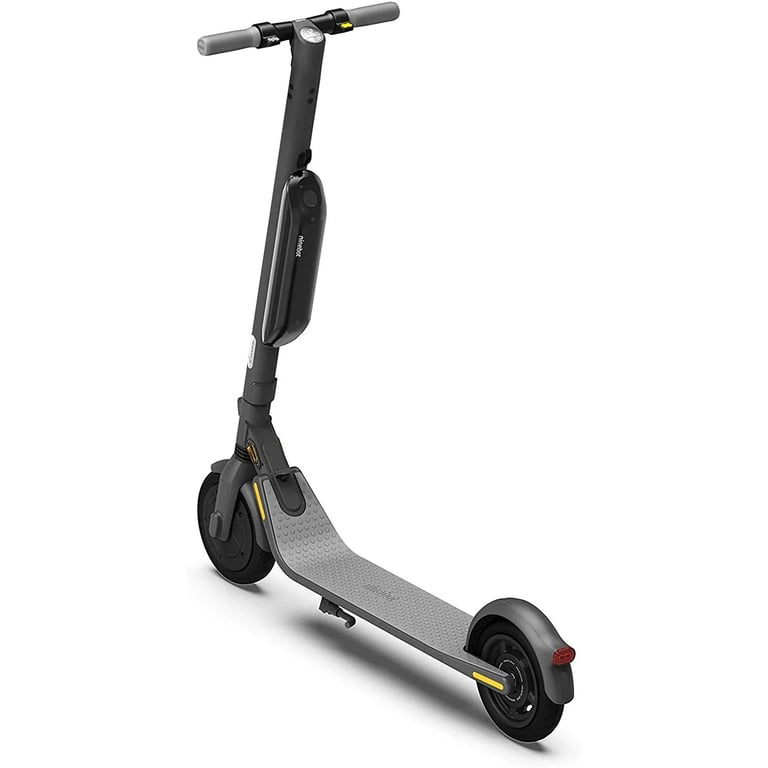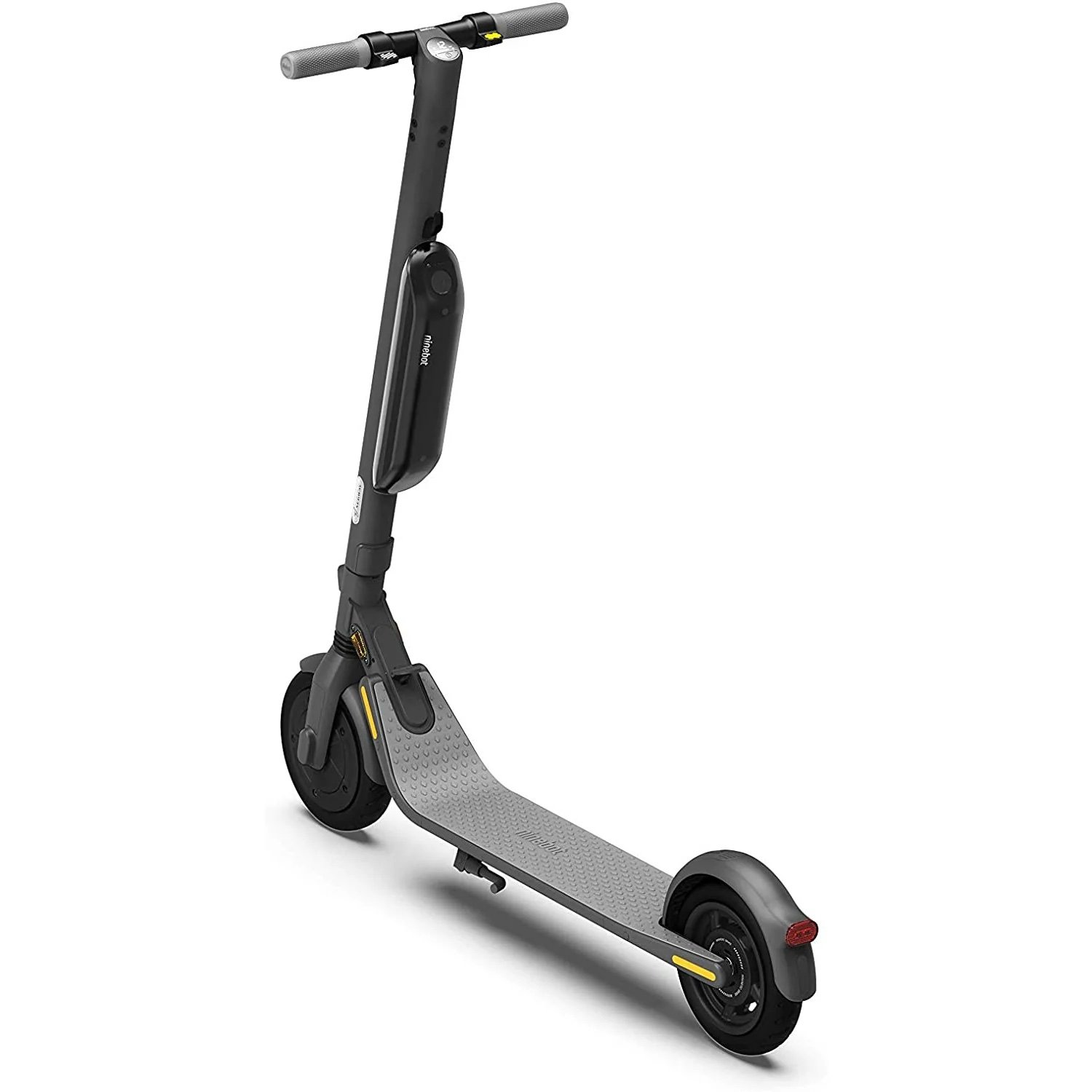 SPECIFICATIONS
Scooter Weight: 16.4 kg
Top Speed: 30 km/h
Range: 45 km
Motor: 300 W, 0.3kW
Battery: 42V, 10,200 mAh
Ninebot is one of the most reliable electric scooter brands available in Australia, which is why folks who own one generally love their highly compact E45 KickScooter. Convenience is one of the key factors for this ride, which is touted as the brand's highest-selling electric scooter to date and this latest generation boasts anti-flat tyre technology, expanded battery capabilities, and a new triple brake system.
The body folds easily to a height of just 36cm at the press of a button, making it one of the more convenient electric scooters on the market for office workers looking to speed up their commute. The Nineboot KickScooter E45 is no chump on the speed, with a perfectly serviceable top speed of 30 km/h that's ideal for everyday use. With a full charge taking 7.5 hours from start to finish, you'll need to remember to plug it in overnight if you're keen to use it the next day.
Relatively affordable and perfectly specced for inner city commuting
Lightweight and easy to fold up, with decent suspension for a comfortable ride
Relatively heavy compared to other compact electric scooters
---
Xiaomi Mi Electric Scooter Pro 2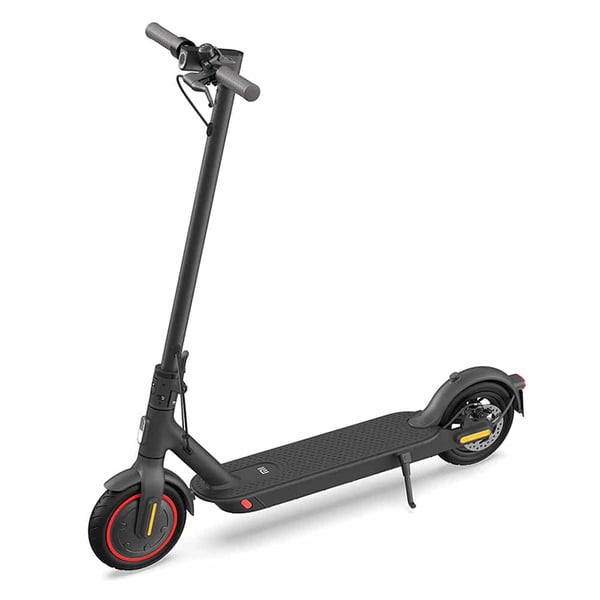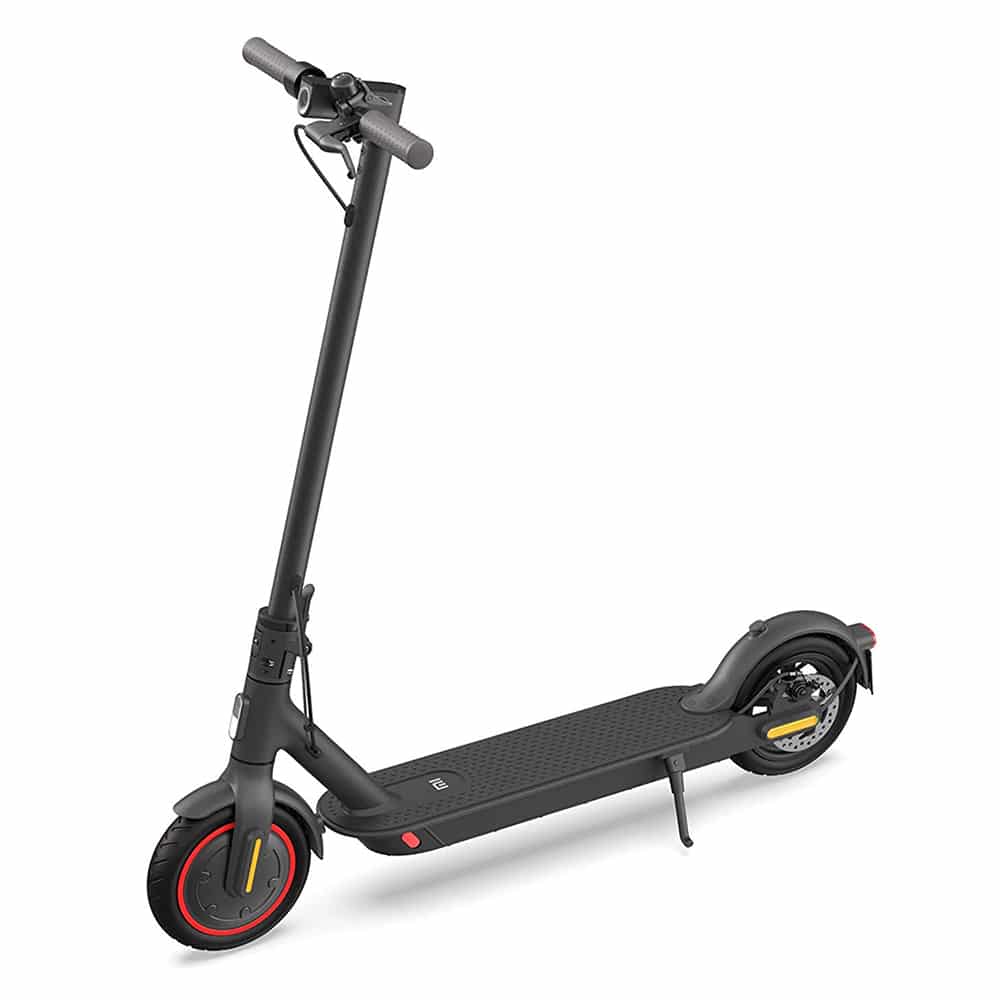 SPECIFICATIONS
Scooter Weight: 14.2 kg
Top Speed: 25 km/h
Range: 45 km
Motor: 300W – 600W Brushless DC Motor
Battery: Lithium ion battery (12800mAh/474Wh
The Chinese tech companies aren't just about smartphones, laptops and affordable drones to buy your cousins for Christmas. Xiaomi Mi is also quite nifty when it comes to producing electric scooters that are amongst some of the most popular on the market, thanks partially to their affordable price but also their impressive build quality.
The Xiaomi Mi Electric Scooter Pro 2 could be the top pick of anyone's electric scooter shortlist, featuring a sturdy Aerospace-grade aluminium body, three-speed modes from its 600W motor, and high safety lithium battery. It also has a new generation energy recovery system to turn its kinetic energy efficiently into power for the battery, which extends the life of the battery and means longer rides between charges.
It isn't the lightest electric scooter on the market, but it's still light enough to carry around and can fold down in three seconds so you can store it or take it on public transport. Impressive stuff for the price you're paying, that's for sure.
Good value for money
Solid build quality and neatly integrated display
Can lack power up hills if you're a larger rider
---
Dualtron Thunder 2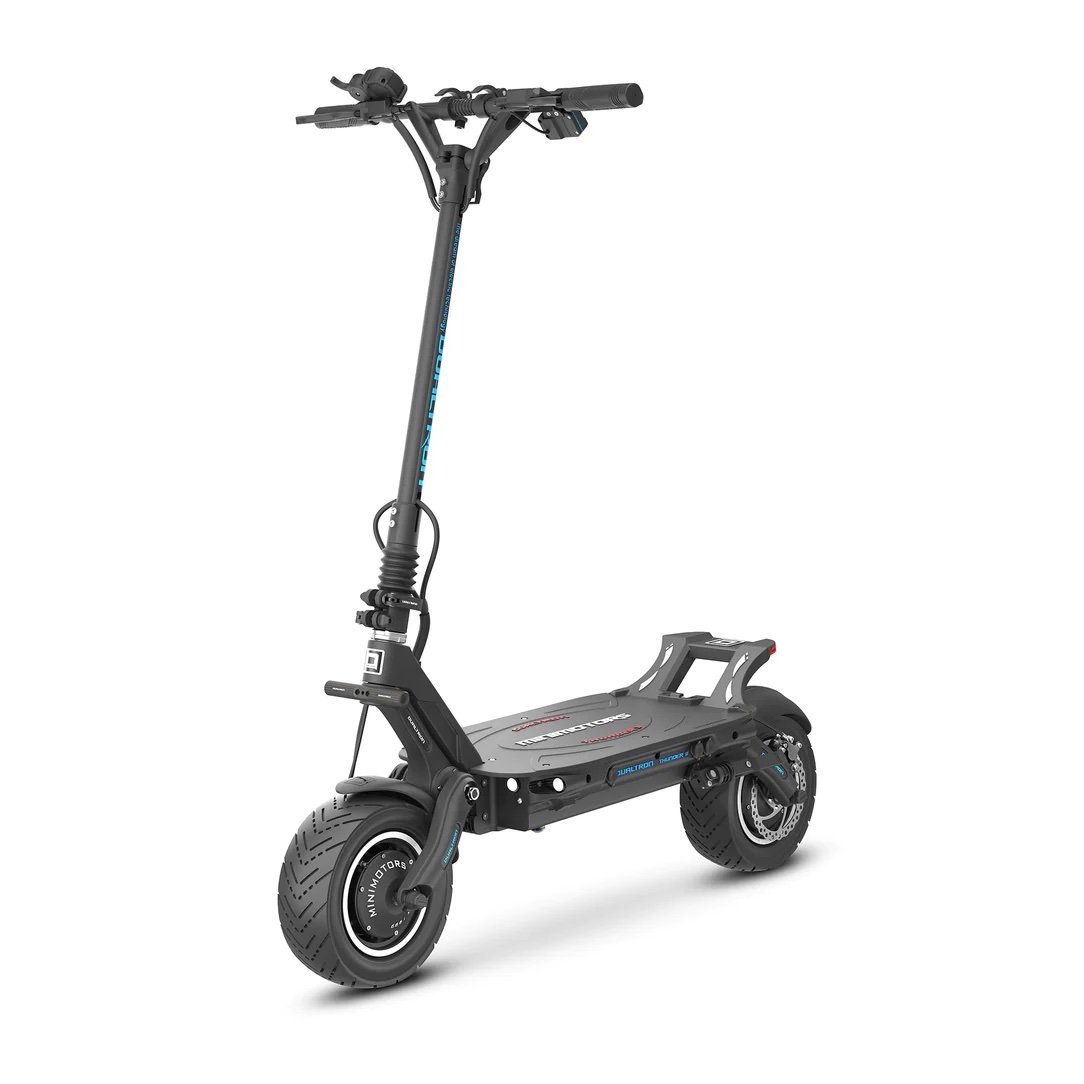 SPECIFICATIONS
Scooter Weight: 49 kg
Top Speed: 88 km/h
Range: 150 km – 170 km
Motor: 10,080 watts from BLDC dual hub motors
Battery: 72 volt – 40 Ah – LG M50T cells
At nearly ten times the price of the humble everyday Xiaomi Mi, the Dualtron Thunder 2 Electric Scooter is truly one of the best scooters on the market if you're looking for pure power and range. It's a favourite among regular electric scooter riders and for good reason, as it's one of the most powerful electric scooters in the game with a pair of motors capable of each putting out 5,040W of max output power.
It isn't just the motors that Dualtron Thunder 2 Electric Scooter owners love, with its enormous 72V40Ah (84V max) battery that's also one of the highest quality batteries you can buy for scooters today. With safety features like comfortable ride suspension and plenty of stopping power thanks to the hydraulic brakes with ABS standard and 160mm disks, it even has brake lights.
All this power comes at some cost if you were considering using it for commuting, however, as the beast weighs in at a whopping 49 kg, meaning you're unlikely to be lofting it over your head as you got to store it in the cupboard. If price is no object and your heart desires speed, the Dualtron Thunder 2 Electric Scooter will do plenty to get your heart racing.
Extremely high build quality, where no expense has been spared to maximise your riding experience
Powerful, fast and boasting an very long range between charges
---
Kaabo Wolf Warrior 11 Plus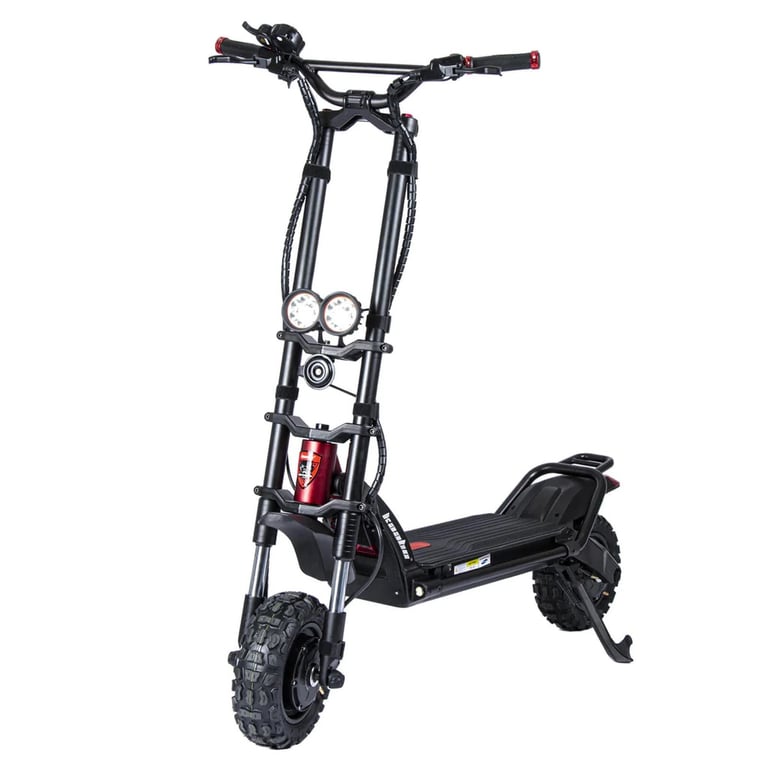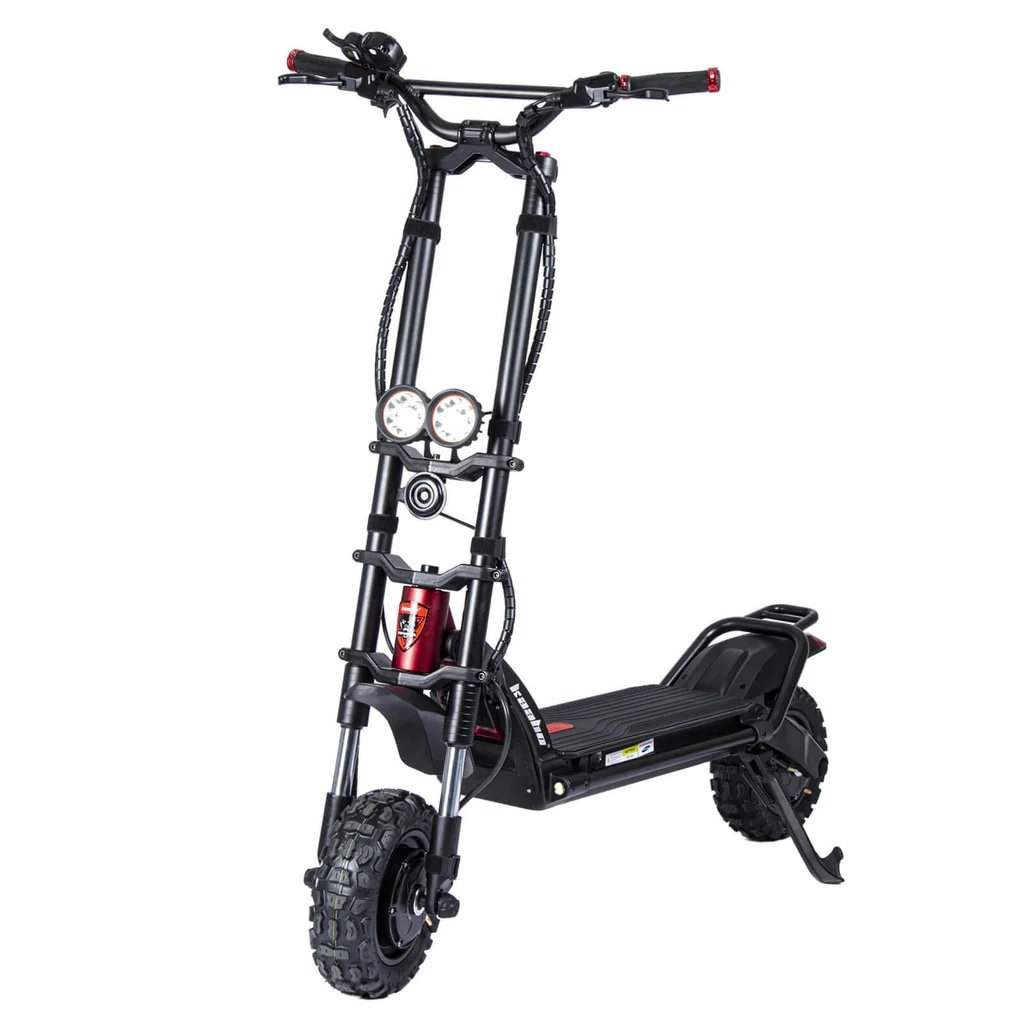 SPECIFICATIONS
Scooter Weight: 46 kg
Top Speed: 80 km/h
Range: 150 km
Motor: Dual 1,200W motors
Battery: 35AH Samsung battery
Another hefty option on the market is the Kaabo Wolf Warrior 11 Plus, which shares the premium end of the market with the previously mentioned Dualtron Thunder 2. Widely acclaimed for its dynamic off-road ability described by the brand as being "built for adventure," the Kaabo Wolf Warrior 11 Plus can pretty much do it all, from long-range rides to high-speed sprints.
Its off-road capabilities are thanks to the front hydraulic and rear spring suspension and the 11-inch off-road tubeless tyres, as well as front and rear full-hydraulic disc brakes which feature ABS for safe cornering with so much power. The speed comes from twin 1,200W motors with a peak power output of 5,400W, while the source is a 35Ah Samsung battery with impressive sustained output and power efficiency so you enjoy a top range of 150 km without needing a charge. Another option for if you're looking for speed and range and are happy to open your wallet for both.
High quality off-road components to glide across amost any terrain
Huge amounts of power that translate into a quick top speed and an impressive range
---
E-TWOW 2022 GT Sport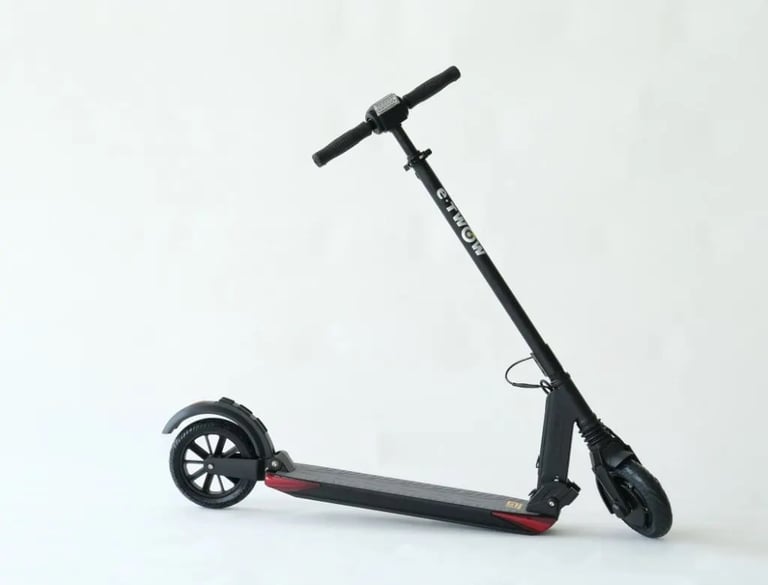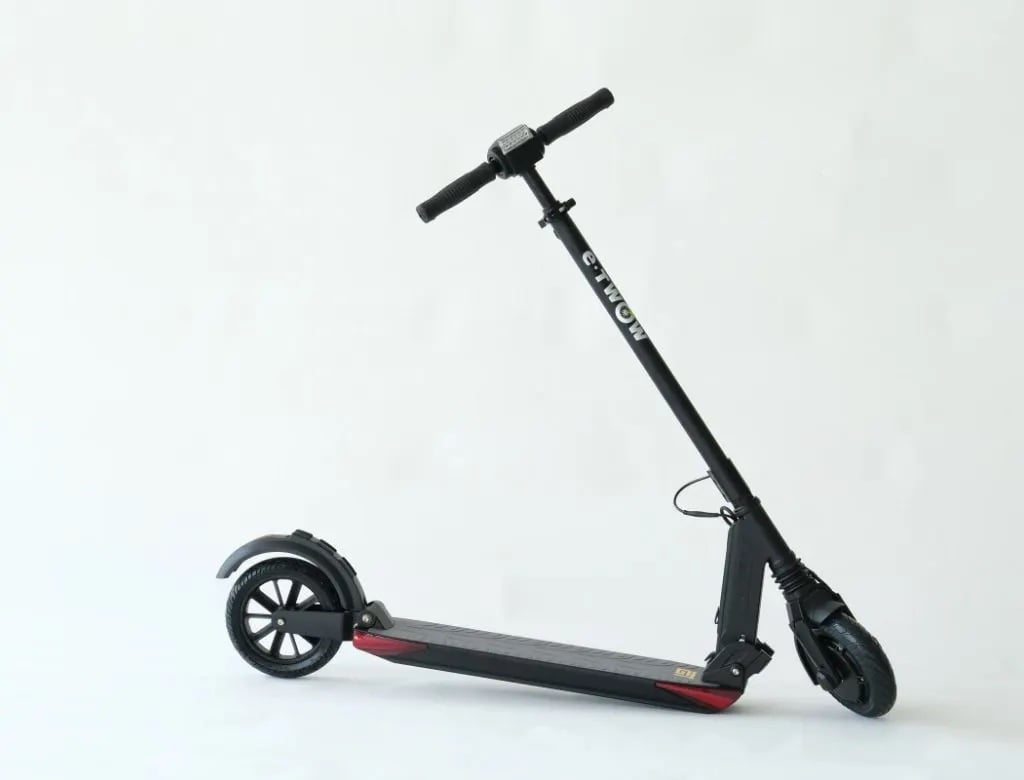 SPECIFICATIONS
Scooter Weight: 13 kg
Top Speed: 46 km/h
Range: 45 km
Motor: DC Brushless motor (500W nominal power, 700W peak power)
Battery: 48v 10.5ah battery
Ultraportable, intuitive, and super convenient, the E-TWOW 2022 GT Sport is a no-brainer when looking for something incredibly lightweight (it's 13kg) and super reliable. The 500W (peak 700W) engine is quite fast as well, with a top speed of 46 km/h and a respectable range of up to 45 km.
This is the newest generation (we'll see if 2023 gets a new model) and now boasts Bluetooth connectivity, cruise control and a new rear drum brake. It's a bastion of everyday utility with a very easy-to-use, one-step folding mechanism thanks to its seamless design and even comes with a kickstand if you don't need to tuck it away.
Easy to transport and fold making it ideal for inner city commuting
Cruise control is great for conserving battery life
Lower power means slower top speed and reduced range
---
Feeling more like a motorcycle? Make sure to check out this list for the 12 best motorcycle helmets.
---
Important Considerations When Buying An Electric Scooter
There would be nothing worse than forking out almost a grand (and for some, much more) on an electric scooter and then realising just how misaligned it is with your individual needs. You aren't going to want to take a city-dwelling electric scooter outside the CBD, and you won't need an aggressive rough-riding e-scooter for the daily commute. Consider your primary use, and then make your choice.
It's also worth noting that in New South Wales and South Australia, e-scooters are currently illegal on roads, footpaths and bicycle lanes and are only approved for use on private property. In Victoria, private e-scooters are also illegal to use in public, with the only exception being the approved use of commercial scooters from the likes of Neuron and Lime.
If you're buying an electric scooter to use in Australia, the places you're able to legally ride them are currently quite limited with the only states to legally allow electric scooters being Western Australia and Queensland, though we hope this will change in the near future.
What's Your Commute Like?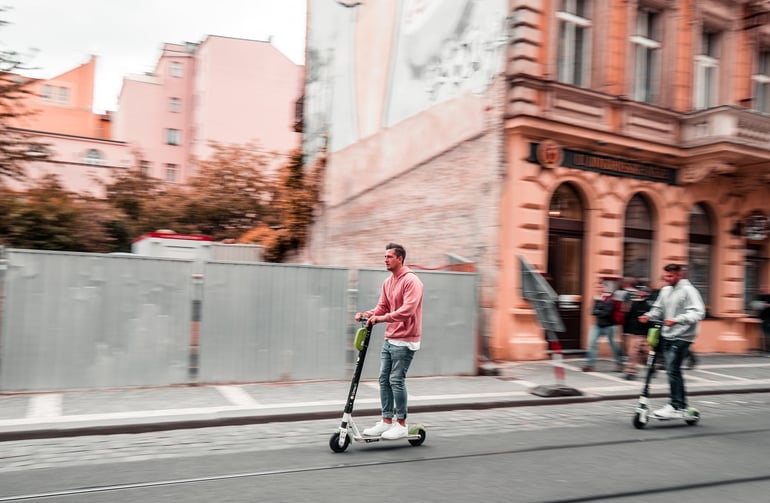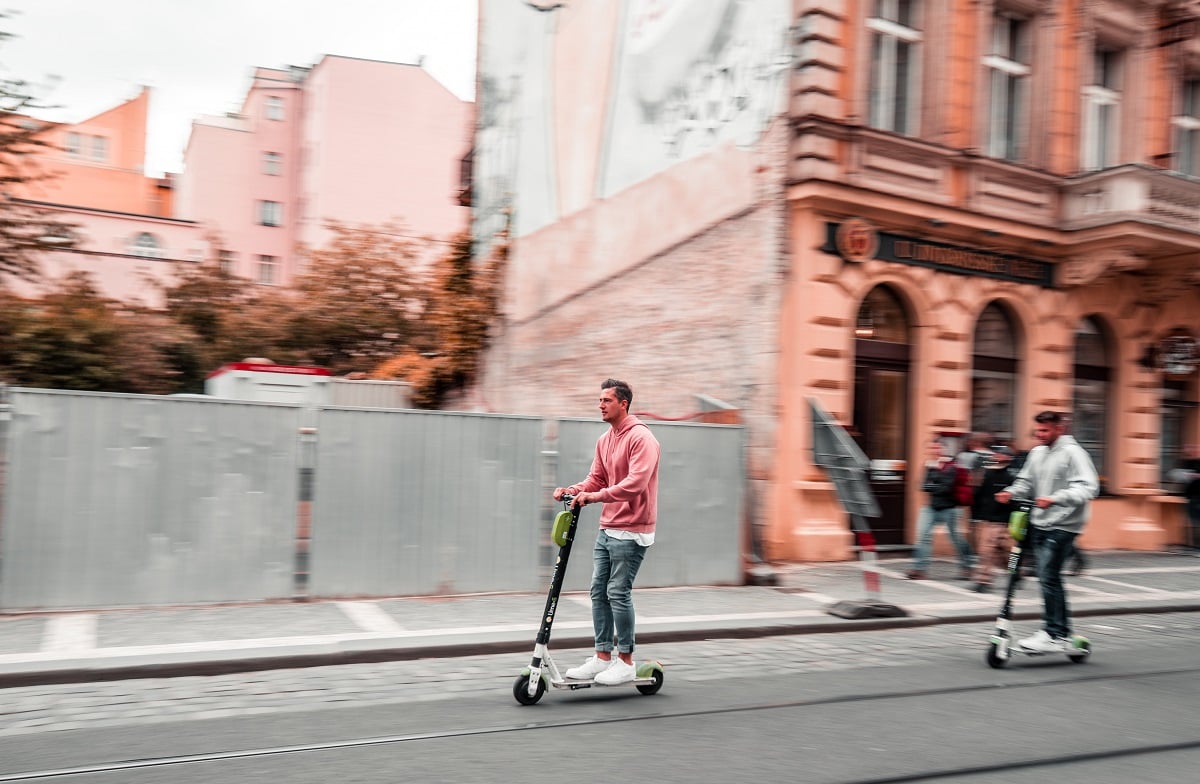 This is an important question to ask yourself because it'll help you decide if you need a quick hop-on-hop-off lightweight scooter, which sacrifices torque and max range for better portability and lighter materials. Or, if you have a bit more of a muscular build, putting up the weight load and benefitting from one of the commuter scooters with better range, faster speeds, bigger battery life (ideally a removable battery), and a more powerful motor would be ideal.
Do You Really Need The Speed?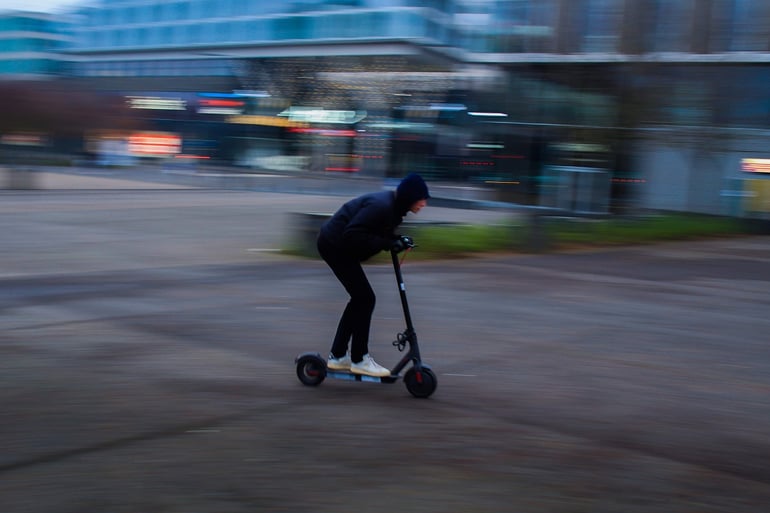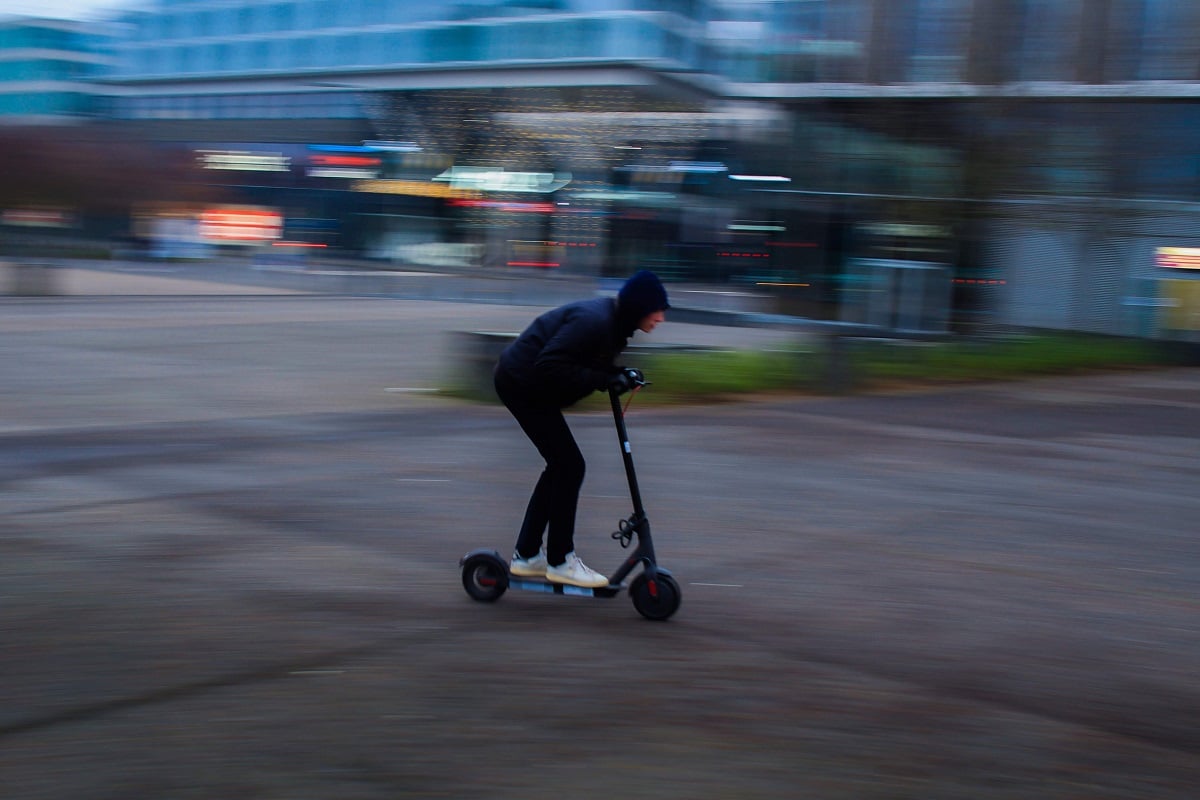 In Australia, electric scooters (or motorized scooters — whether they are single-motor scooters or dual-motor scooters) are often treated under different local laws when compared to other places like the US and Europe.
According to the electric scooter laws of Australia, you aren't going to be exceeding 25 km/h in Queensland, Western Australia, and Tasmania, where they are legal to use on public infrastructure. Safety is important in a vehicle that can easily leave you vulnerable, so you're usually better off with one of the more reasonable speeds anyway, which is what most electric scooters aim for.
Keep The Weight Off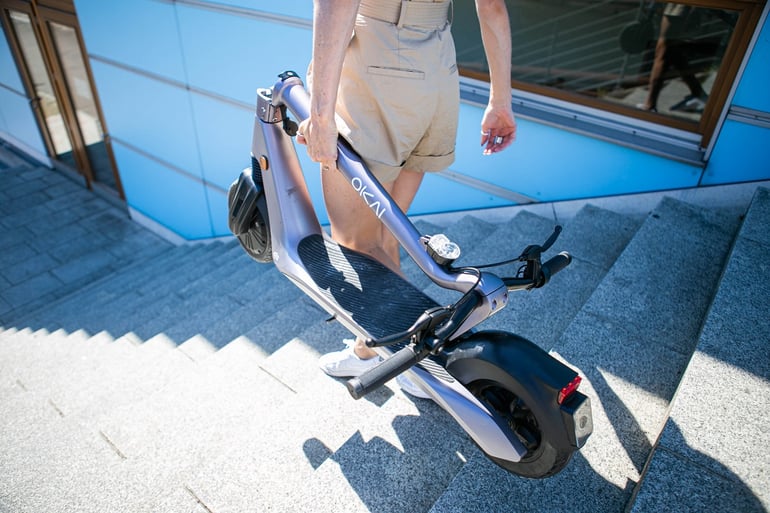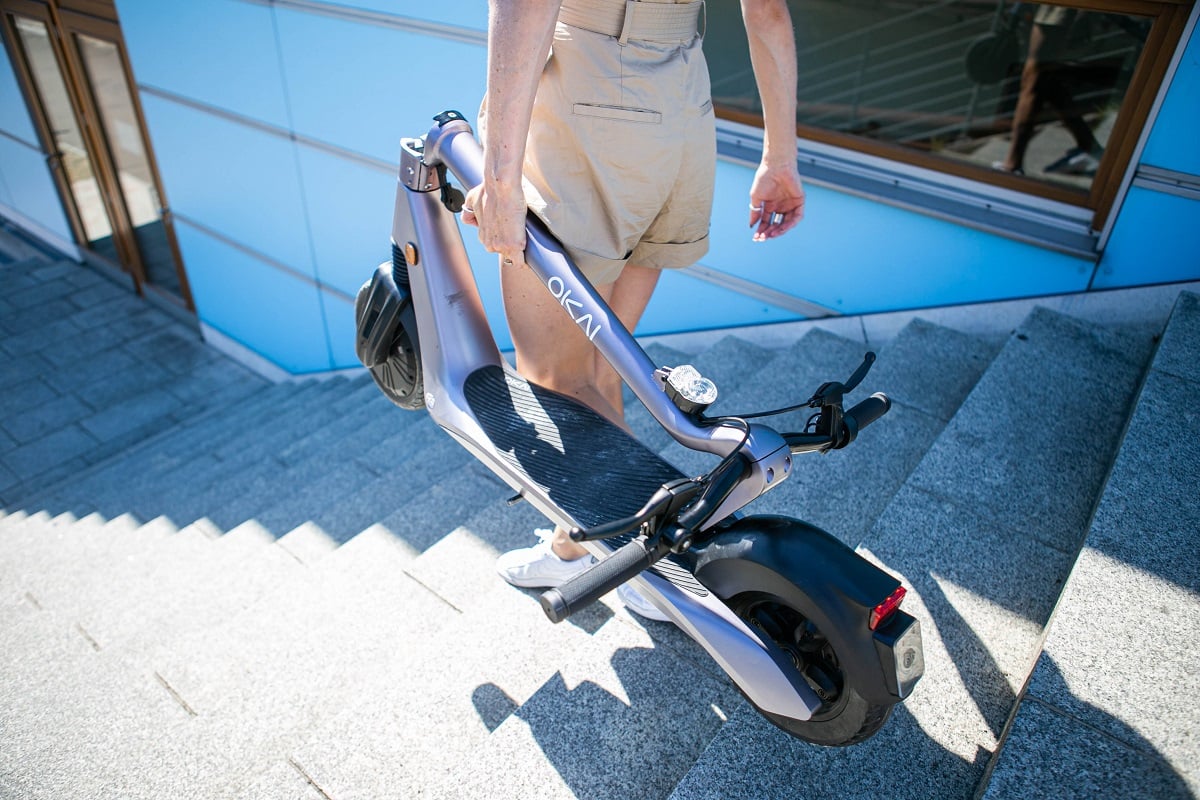 Be mindful of the fact that the biggest benefit of owning a scooter, for city workers anyway, is the convenience. You aren't stressing over parking spots or churning cash, and even the most entry-level electric scooter will make your life easier. Once you've got one, you'll probably start looking at other electric scooters soon enough.
In most cases, you are quite literally carrying your public transport with you and the lightweight materials most conducive to this function are aluminium and carbon fibre. Look for scooters that make generous use of these materials in the build, making it much easier to carry the scooter on and off public transport.
On the other hand, plastic components are less reliable and won't last very long. If portability is your concern, look for electric scooters that can fold up in a matter of seconds — you'll appreciate it if you're heading over longer distances and also carrying various other safety gear or protective gear that you'd need to consider.
Check The Tyres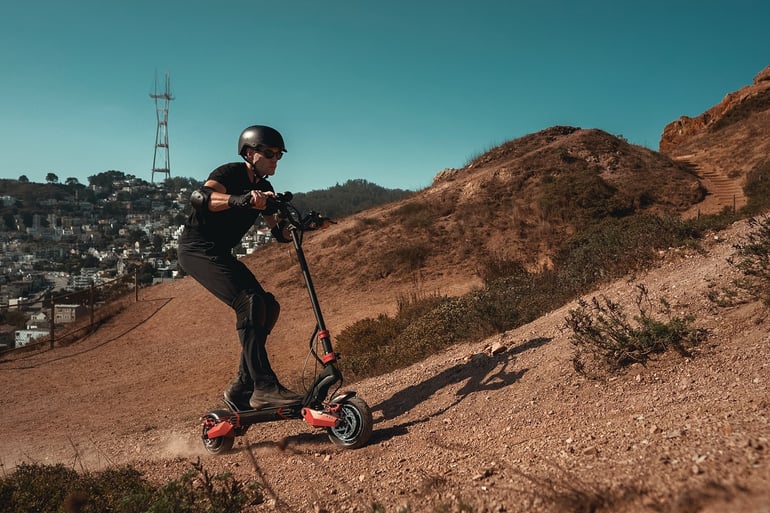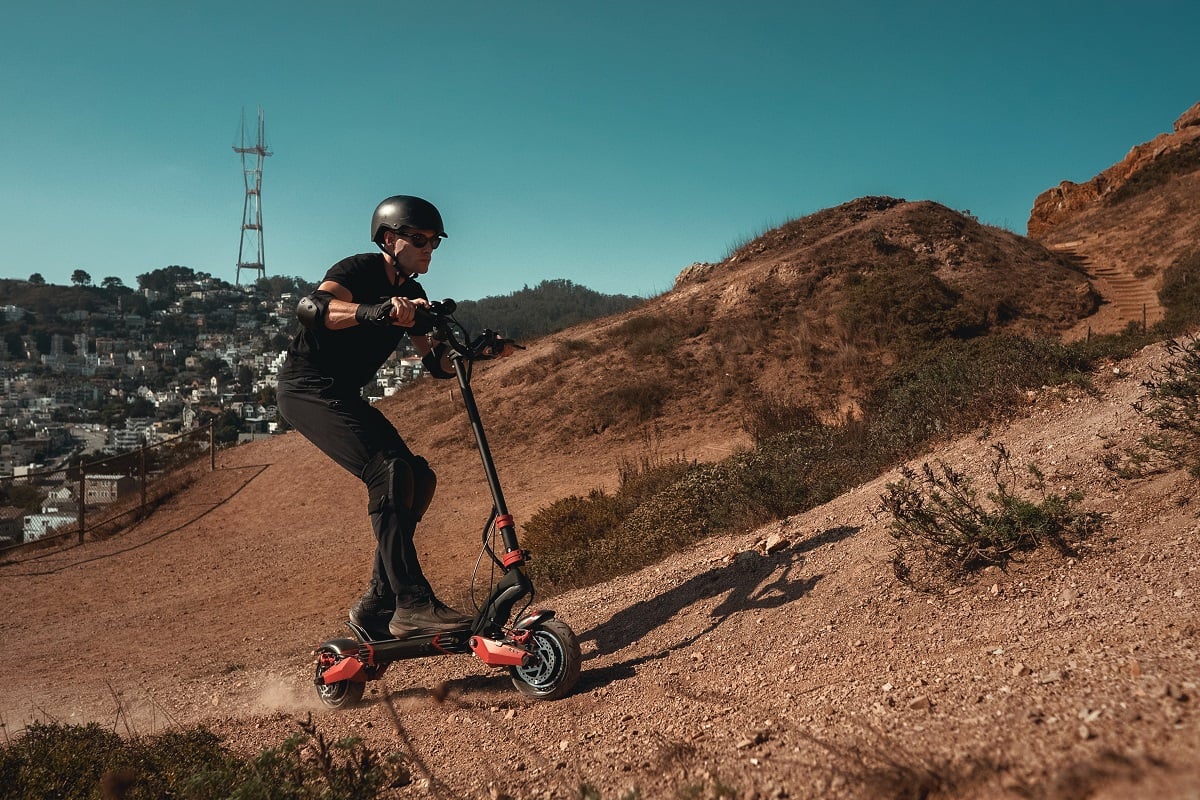 Specs matter. That's an obvious statement, of course, but you should definitely be paying attention to the wheels and suspension system in particular to give you a better idea of the riding experience. Electric scooters with wheels smaller than eight inches in diameter are generally going to be terrible for long distances and varying terrain. You ideally want air-filled tires that are much smoother and can be repaired more easily.
---
Everything You Need To Know About Riding An Electric Scooter In Australia
What are the laws around electric scooters in Australia?
New South Wales
Currently, it isn't legal to ride a privately owned electric scooter on public roads in NSW, however, an electric scooter shared scheme is currently being trialled. The main rules are below:
You can only use shared e-scooters hired through an approved e-scooter provider in trial areas. Privately owned e-scooters aren't allowed on NSW roads or related areas (including in trial areas).
You must wear an approved bicycle helmet at all times when riding an e-scooter.
You must use the e-scooter lights when riding in darkness or hazardous weather conditions.
A BAC limit of 0.05 applies when riding an e-scooter. If you're drinking, don't ride an e-scooter.
E-scooter riders are subject to the same drug-driving offences as motor vehicle drivers. You can't have illicit drugs present in your system or ride while under the influence of alcohol or other drugs.
Victoria
In Victoria, it is legal to ride a privately owned electric scooter on public roads, however, there are a number of rules that must be followed:
Must be aged 16 years and over.
Not exceed the maximum speed of 20 km/h.
Ride only on shared paths and roads that have a speed limit of up to
60km/h.
Must wear a helmet at all times.
Not ride on the footpath.
Must not ride while using a mobile phone.
Must not ride while under the influence of drugs or alcohol.
Must not ride a high-speed e-scooter capable of more than 25km/h.
Queensland
In Queensland, it is legal to ride and own an electric scooter (or "personal mobility device"), however, as you'd expect there are a number of laws that must be followed. This is far from an exhaustive list, but the key things to know include:
Scooters must weigh less than 60 kg.
12 km/h maximum on footpaths and shared paths, 25 km/h maximum on all other paths and roads.
Must wear a helmet at all times.
Holding a mobile phone in your hand or resting it on any part of your body when riding is illegal.
Must not ride while under the influence of drugs or alcohol.
Functional brakes, bell and lights.
At least 16 years old to ride alone.
Must not ride with any passengers.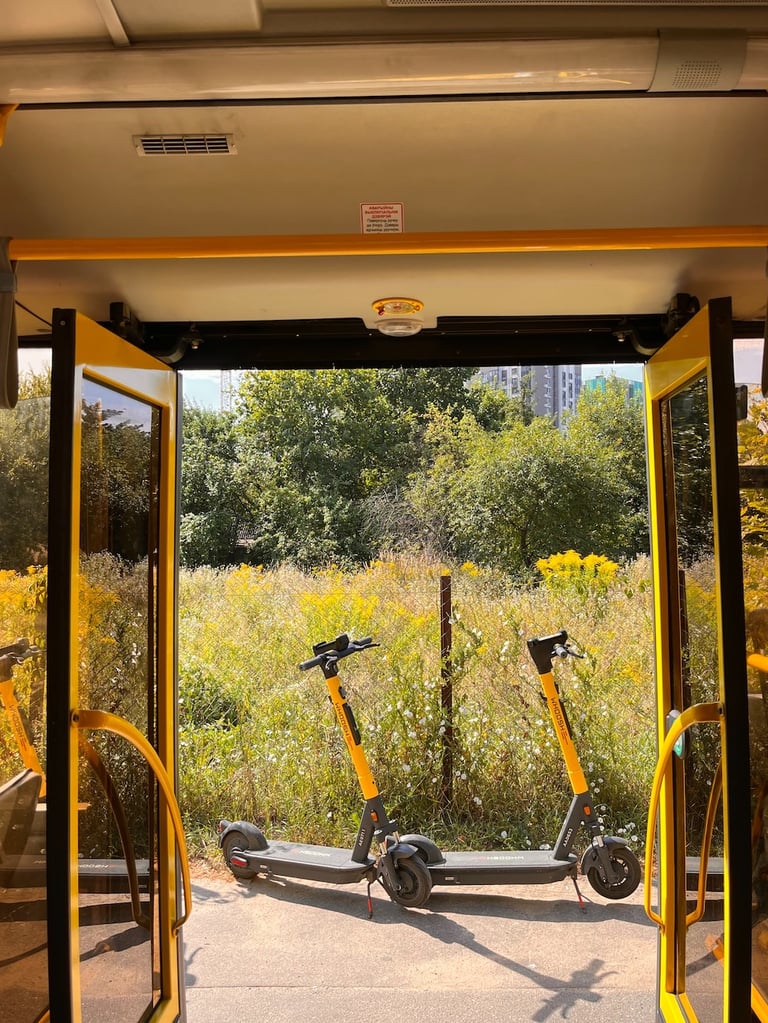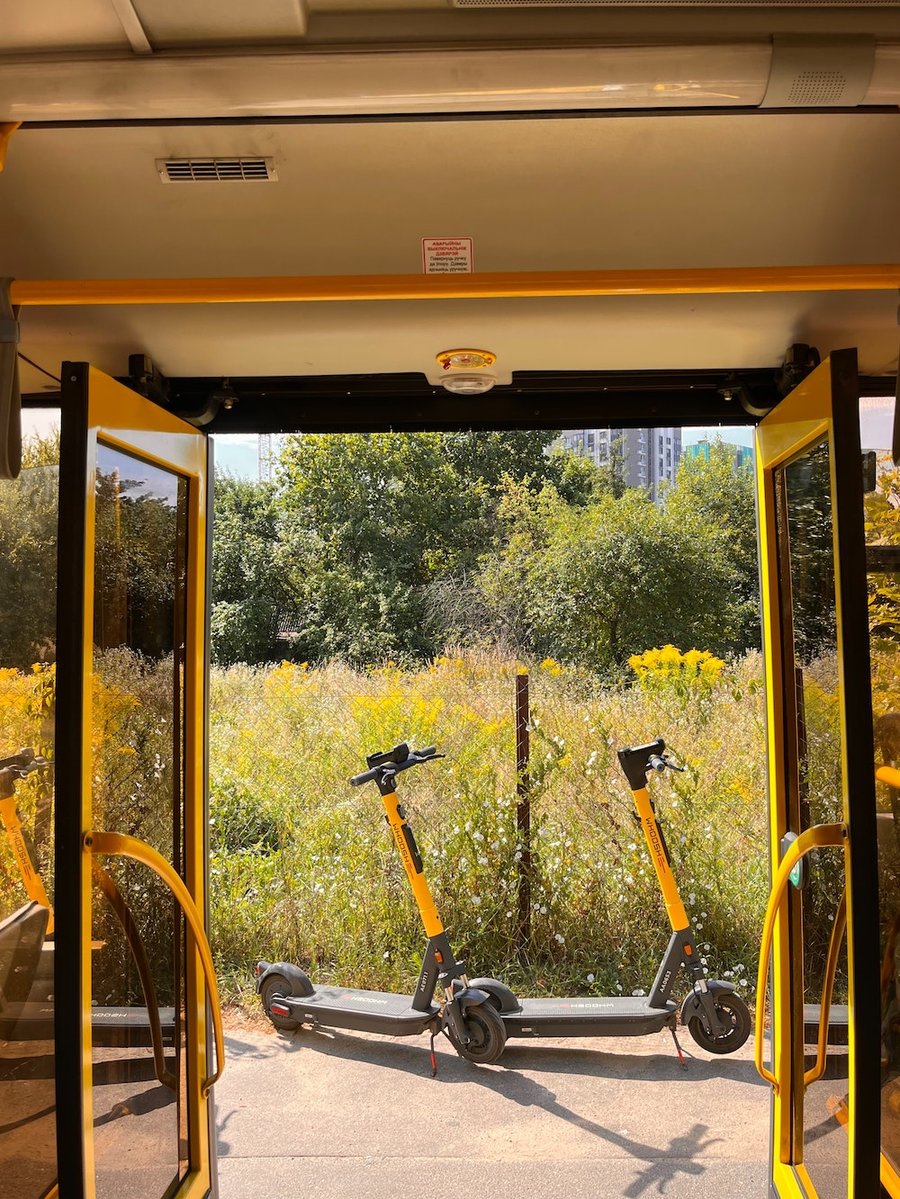 Western Australia
In Western Australia, electric scooters fall under the category of "eRideables" and are subject to the same laws as electric skateboards. This is far from an exhaustive list of the relevant laws, but the key things to know include:
Weigh less than 25 kg.
Have a top speed of 25 km/h.
Can ride on footpaths, bicycle paths and shared paths, as well as roads with a speed limit of 50 km/h or less.
Always wear a helmet.
Must not ride with any passengers.
Holding a mobile phone in your hand or resting it on any part of your body when riding is illegal.
Must not ride while under the influence of drugs or alcohol.
Functional brakes, bell and lights.
South Australia
In South Australia, it isn't legal to ride a privately owned electric scooter on public roads, however, a trial has been approved to take place in the Adelaide CBD. For more details on electric scooter laws in South Australia, find them here.
Do I need a helmet to ride an electric scooter?
Yes. The Australian government has made it mandatory for anyone riding an electric scooter to wear a helmet. The same regulations apply to any other personal vehicle like non-electric scooters and skateboards.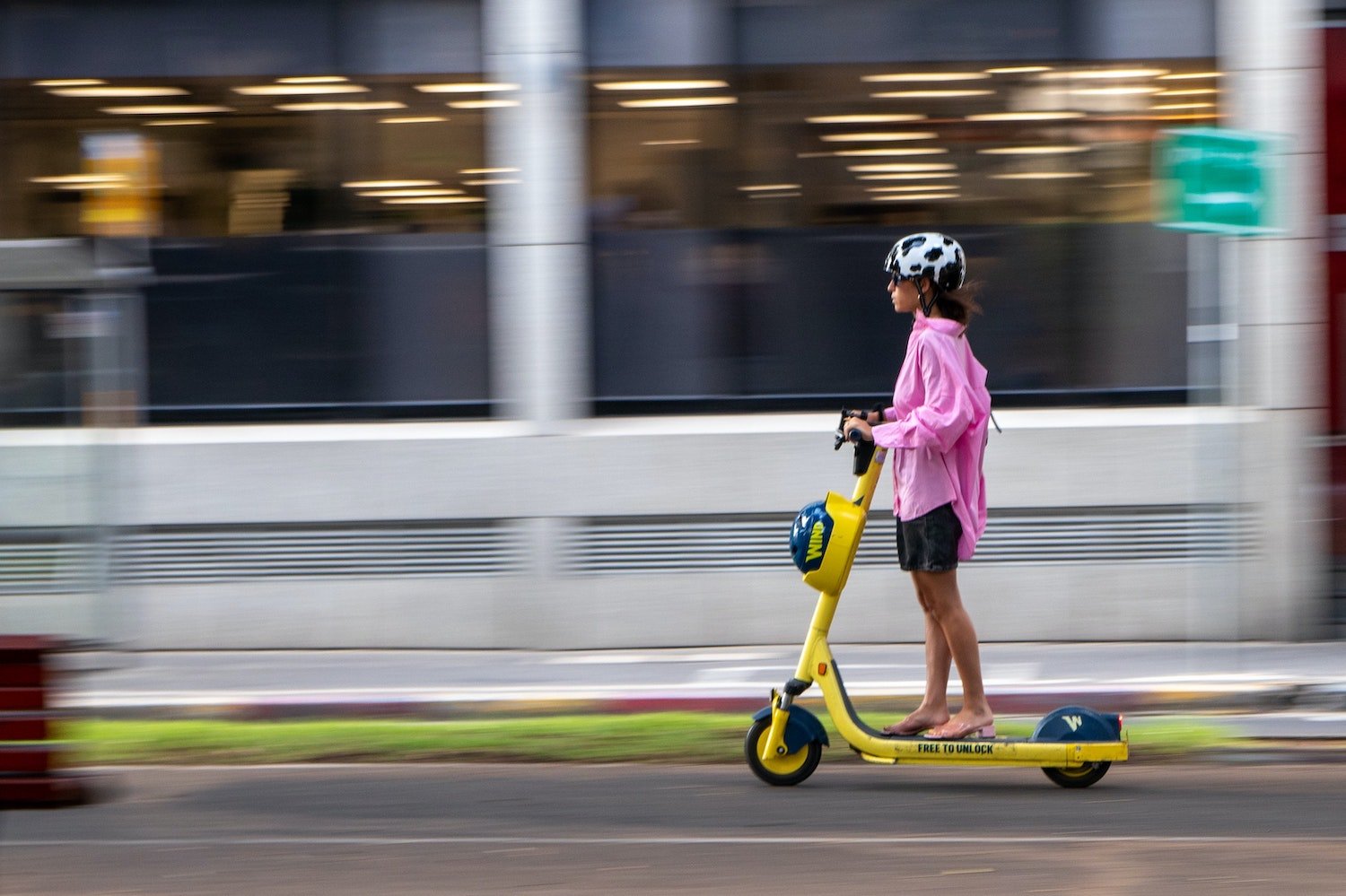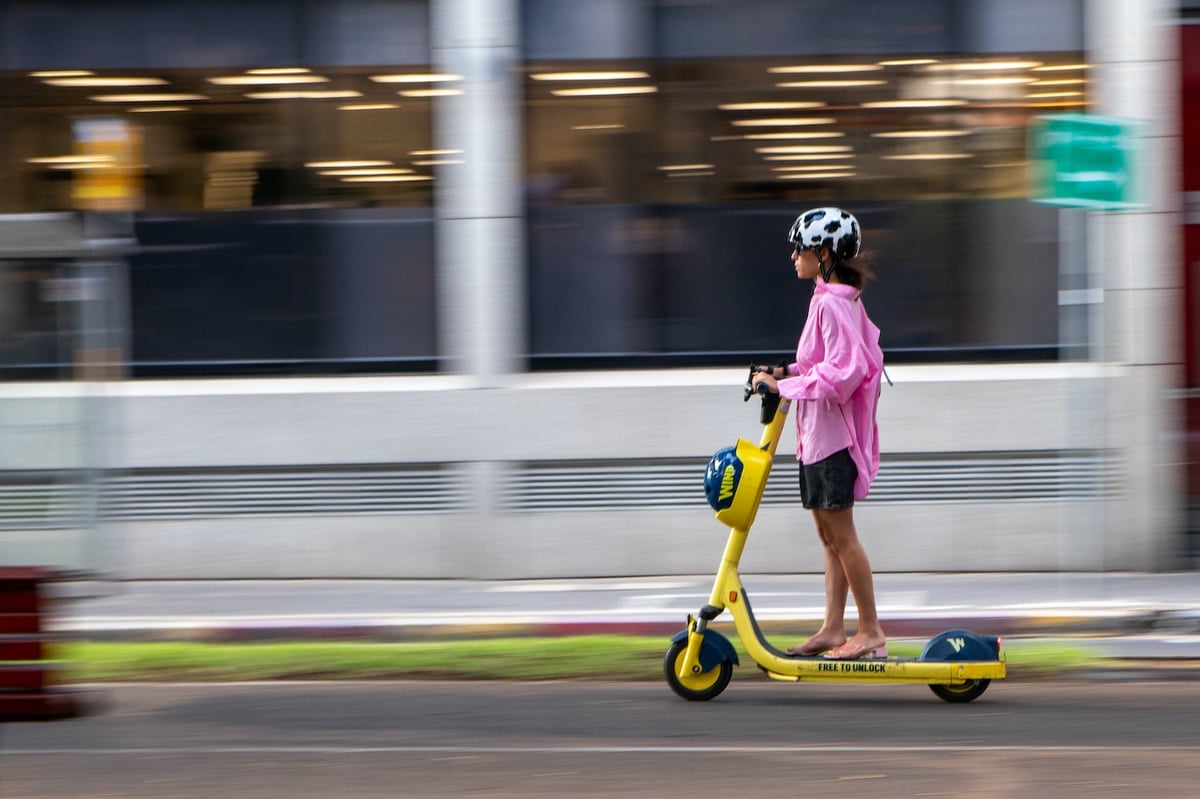 What is the maximum speed for electric scooters in Australia?
It's important to note that the laws governing electric scooters in Australia vary across states. However, there are some general rules regarding the max speed which, as mentioned above, mean you are not to exceed 200W of power. In QLD, WA, TAS, and the ACT, you're allowed up to 25 km/h.
How do I charge an electric scooter?
Thankfully, most newer models of electric scooters come with in-built batteries that you can plug directly into a power source. There are no other steps required. However, older models sometimes have removable batteries that you'd need to detach from the main body and then plug into a charging base that connects to a power outlet. It's annoying, which is why buying a newer model is a much better choice.
What is the max range?
Simply put, the max range is how much distance you can get on a single charge. Obviously, the longer the better, because you don't want to be in the middle of nowhere and have your electric scooter run out on you. Keep in mind that you'll probably forget to charge it up each night, so having a bigger range is always going to be preferable.
You'd want one that's got a max range of at least 30k m if you're using it every day. Only one of the scooters listed below falls short of that number, but it's included mostly because of the superb portability and lightweight build
---
Best Electric Scooters – Frequently Asked Questions
What's the fastest electric scooter?
The fastest electric scooter you can buy right now is the NAMI Burn-E, which has a 100-metre sprint time of 7.9 seconds.
How far can an electric scooter go on a full charge?
The max distance an electric scooter can travel on a full charge is called the max range. The highest max range of any electric scooter right now is the Kaabo Wolf Warrior 11 Plus with between 150 km and 170 km on a full charge.
Can you use an e-scooter in the rain?
It's not illegal to ride an electric scooter in the rain but it's not advised to do so.
Which scooter is best for long term use?
If you want a good electric scooter for long-term use then you want something powerful like the Kaabo Wolf Warrior 11 Plus.
Can electric scooters go uphill?
Electric scooters can absolutely go uphill, but you're still limited with most scooters to inclines of between 10-15% gradients.
What are the best electric scooter brands?
The most reliable brands when it comes to electric scooters are Unagi, Apollo, Segway, and Kaabo Wolf.
What is the speed limit in Australia for electric scooters?
The speed limit for electric scooters in Australia differs by state, but you shouldn't expect to be able to go faster than 25 km/h at most times.