Audi's RS6 Avant is commonly respected as the most powerful and aggressive performance wagon on the market. We had nothing but fantastic things to say about it during our time with the car last year.
The old RS6 was raw and tough, and following the release of the 2020 RS6 Avant this morning, we can't help but think it may have missed the mark with such an emphasis on sharp angles and cutting-edge technology. Is that us sounding like a disgruntled purist or an old fart apprehensive to changing times? Perhaps.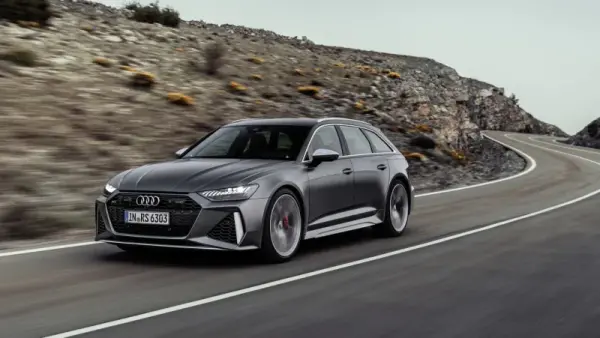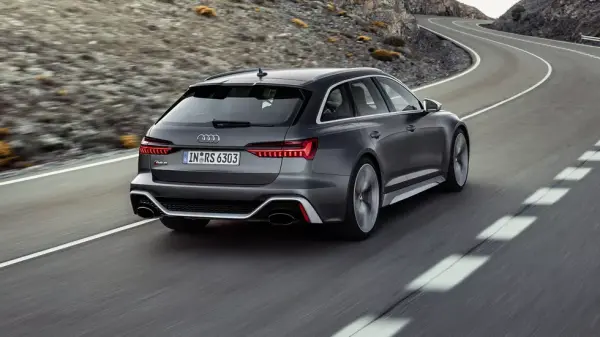 Of course, the powertrain would say otherwise. The new RS6 boasts 441kW and 800Nm – 4kW down and 100Nm up on the previous RS6 Performance, made possible by a 4.0 TFSI twin-turbo V8 bolstered by a 48V mild-hybrid system. All this bang shaves just 0.1 seconds off the 0-100km/h squirt time of 3.6 seconds, and the 'dynamic package plus' allows the RS6 to rocket to an unrestricted top speed of 305km/h.
Inside, it looks to be an incredibly specced-out A6. The MMI touch response dual-screen infotainment system offers Audi's super high-tech next-gen interface in the cockpit with an additional 'RS Monitor' providing the driver with all the essential performance information.
We've been quite positive towards the latest incarnation of Audi Sport's front-end design, especially on the 2020 Audi R8, but without the right paint choice, in our opinion, the new RS6 comes off as a bit weak. It's as if they've tried to slap an aggressive front end onto a family's A6 at the last minute. And don't get us started on the back – that contrasted rear diffuser that looks like a panicked afterthought stuck on under the soft rear window and lights, is a strong no from us.
The optional RS sport exhaust with black tailpipes we don't mind, especially since it's sole purpose is to ensure a "maximum sport sound experience" with "voluminous V8 sound".
The RS ceramic brakes are also optional, as are the 22-inch wheels (standards are 21-inch), and of course the car in the official press images has every single one of these boxes ticked.
What I'm saying here is, if the new RS6 Avant only looks this tough at its absolute best, the every man's real-life incarnation might not hit the same mark on the tough scale as the outgoing generation so effortlessly did. The 2020 Audi RS6 Avant could just be too sleek and tech-laden for its own good. That being said, we'll hold judgement until we see it in the metal.
On the positive side, the introduction of the new model should see the prices of the existing model fall, meaning if it does miss the mark, you can snap up a 2018/19 for a scrummy price.
RELATED: RS6 vs. RS4: Half A Million Bucks Worth Of Audi Sport Wagons