In Victoria, people are willing to pay good money for some iteration of 911 number plates, such as the plate P911R listed for sale for $25,000. However, for the ultimate 911 accessory, a license plate bearing the coveted three numbers, an eager Porsche owner has just dropped some big money. We presume he's a Porsche owner, would be a bit of a silly purchase if he wasn't.
The plate sold for a hair-raising $525,000 at the Motorclassica Auction in Melbourne over the weekend, auctioned by Shannons and previously been held by one owner for 35 years.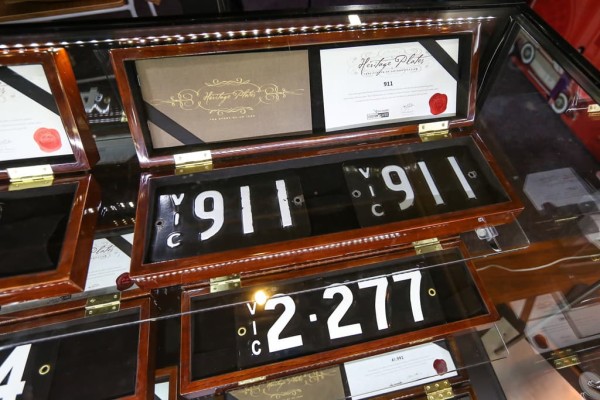 Several bidding wars for coveted Victorian vanity plates pushed the total result for the auction to more than $3.5 million for a range of rare combinations, including 105 for $325,000, 104 at $291,000 and 106 at $265,000.
---
---
At the opposite end of the scale, the most-affordable plate at the auction was 100-700, which went for 'only' $20,000.
This auction was the latest in a string of big sales of Victorian personalised plates, although the Australia record is the $2.45 million paid by a Chinese-Australian wine collector and sex toy magnate – Peter Tseng – for NSW number 4 in 2017. The "renowned number plate collector", Peter Tseng also reportedly owns the number '2' plate in NSW, and number '1' in Hong Kong.