GIVEAWAY: ENTER BELOW TO WIN A BFGOODRICH ADVENTURE PACK
You wouldn't wear a pair of chocolate suede RM Williams camping; just like you wouldn't rock hiking boots in the boardroom. When it comes to kitting out your 4×4, fit-for-purpose, quality over quantity mods, is what sets the confident steerer apart.
We all know a bloke who's specced his Defender to look like a support vehicle for Chris Hemsworth in Extraction. In reality, he rarely ventures far from his Paddington terrace and the toughest terrain his rubber will ever see are potholes in the driveway at the family hobby farm.
Finding the perfect tyre to suit your desired aesthetic and your driving habits means asking yourself – how often do you really go off the bitumen?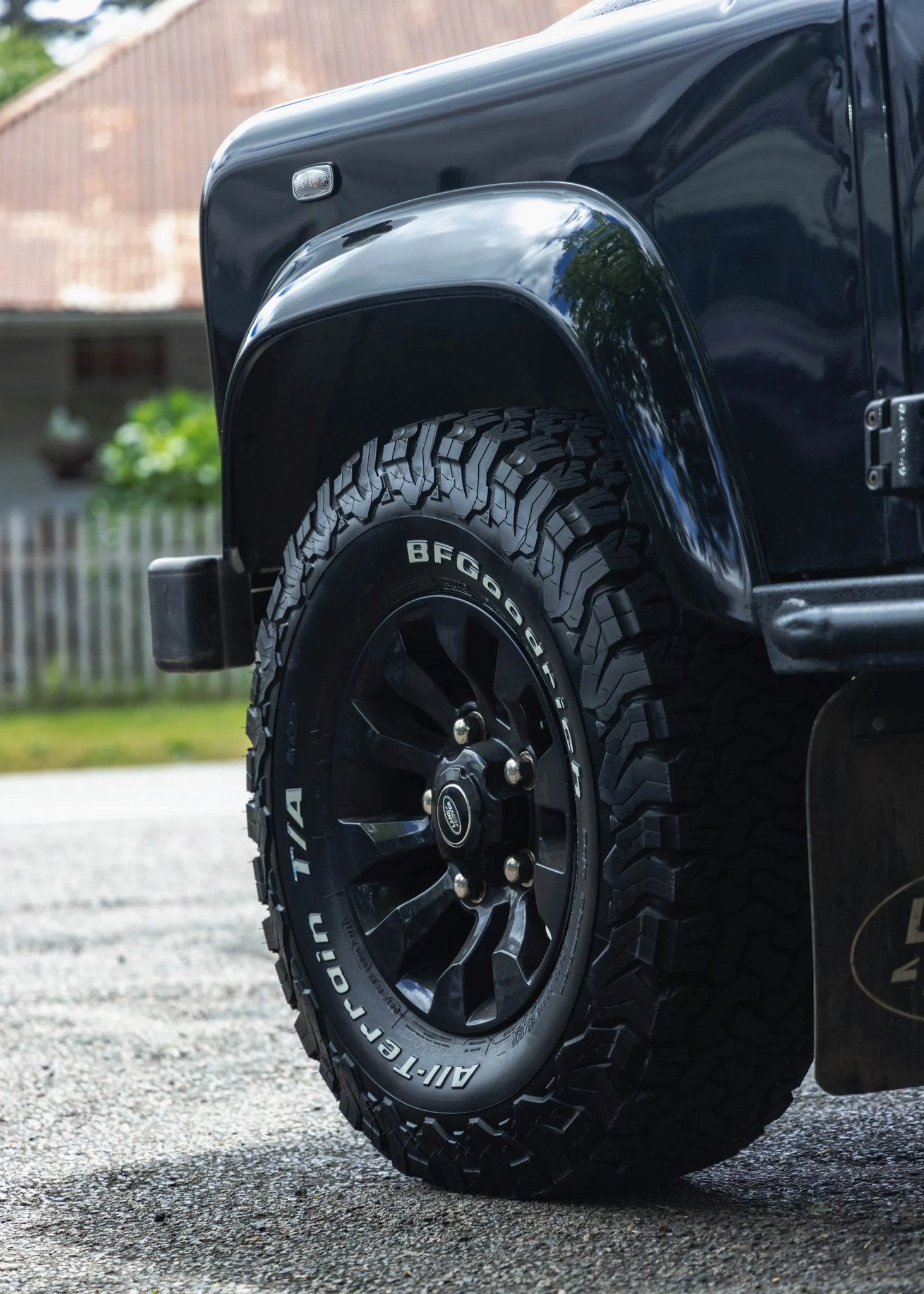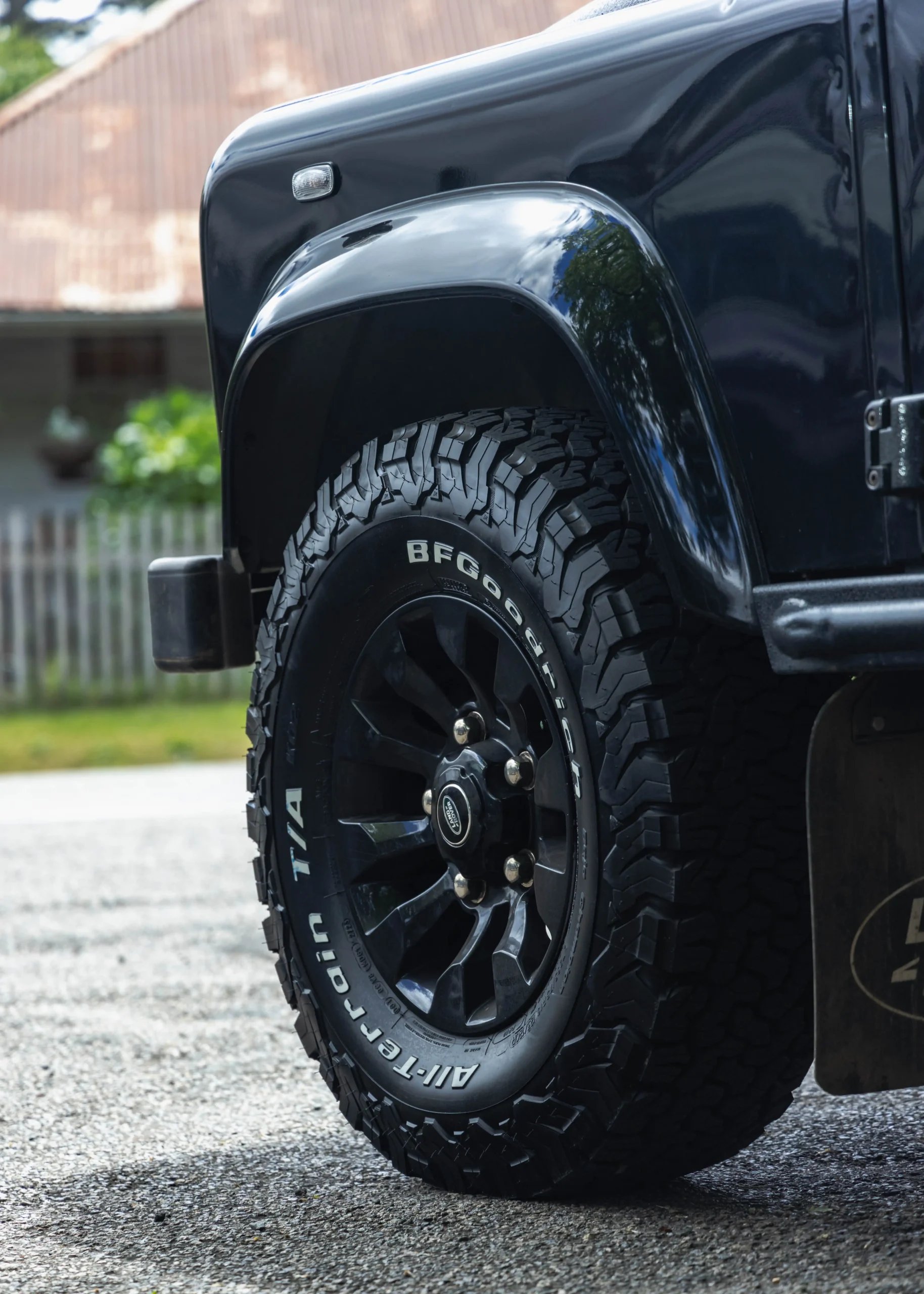 The all-terrain tyre is for the driver who needs enough chops to tackle all conditions on the weekend but isn't prepared to trade off on-road performance. This concrete cowboy dabbles a bit in column A and a bit of column B.
Easily the most significant weapon in this weekend warrior's arsenal is the all-terrain tyre. The building block of any adventure in mixed terrain and the key to unlocking confidence, durability, but most importantly, versatility, for your vehicle.
In partnership with BFGoodrich and its KO2 All-Terrain T/A tyre – the original in this category, first introduced way back in the 1970s – we're here to unpack everything you need to know about the jack-of-all-trades rubber.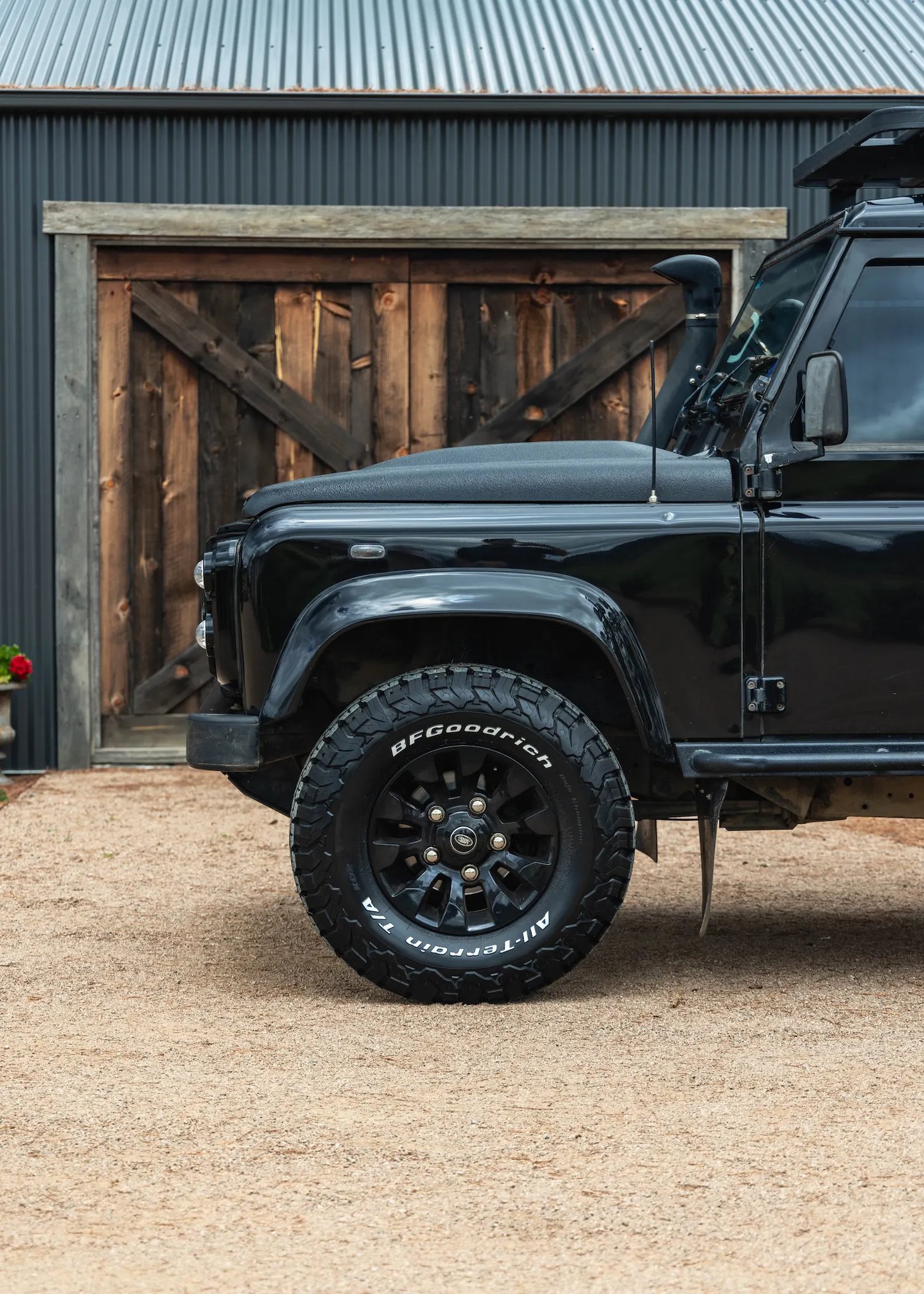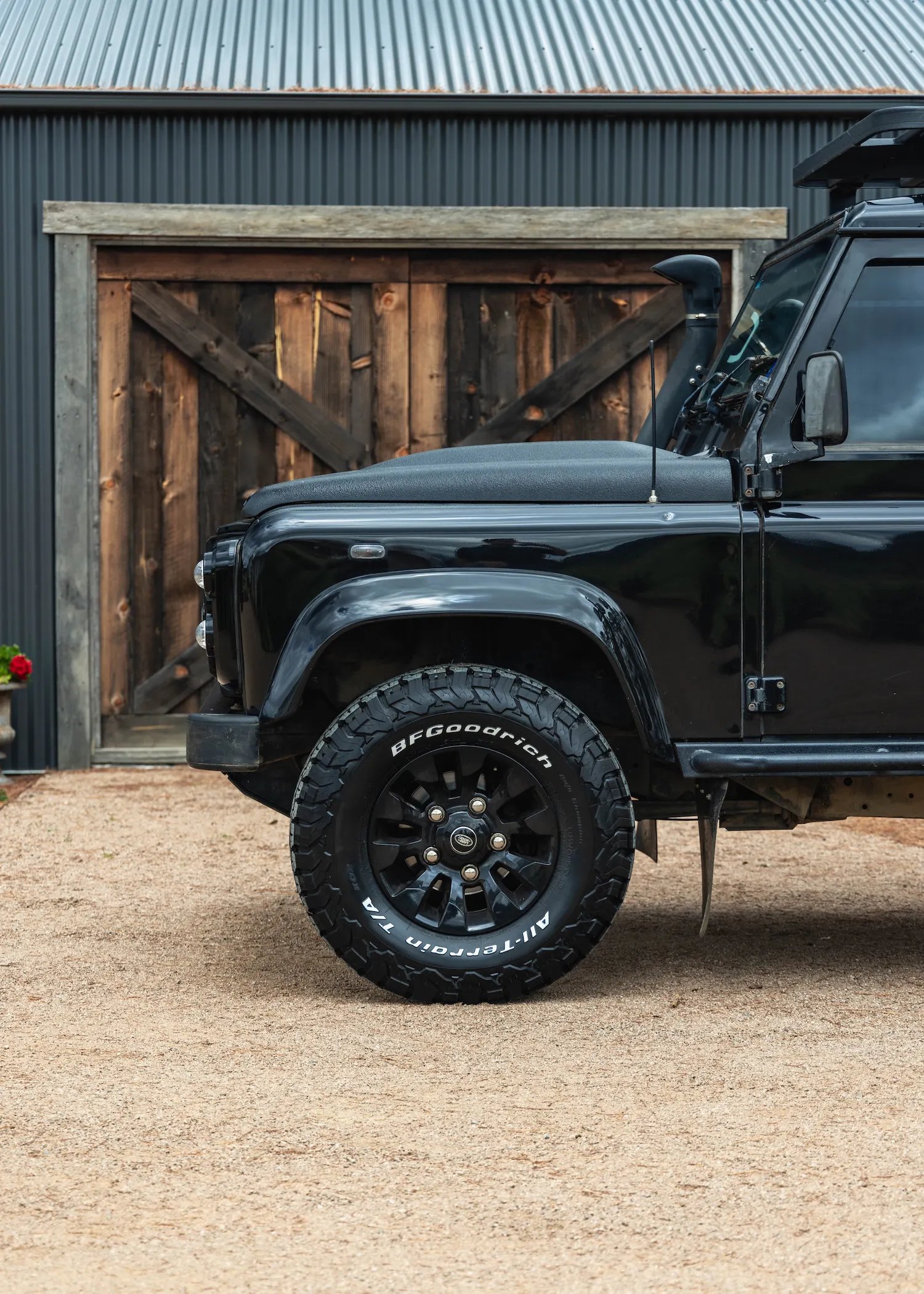 The key benefits & tradeoffs of all-terrain tyres
We all want to have our cake and eat it too. The all-terrain tyre can give 4×4 owners the best of both worlds, but it's worth noting exactly what you're signing up for to make sure it's the right tyre for you.
It comes down to on-road comfort vs off-road performance. You want as much capability as possible when leaving the asphalt without making your journey there, or all the time on the tarmac between adventures, unbearable.
Bigger rubber, larger tread and tougher construction are all key factors in a high-performance off-road tyre that won't let you down when the terrain gets tricky, as we'll expand on in due course.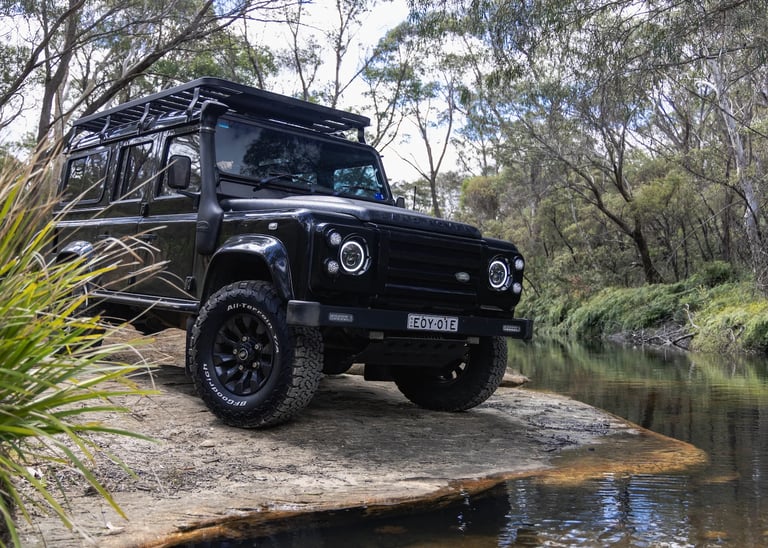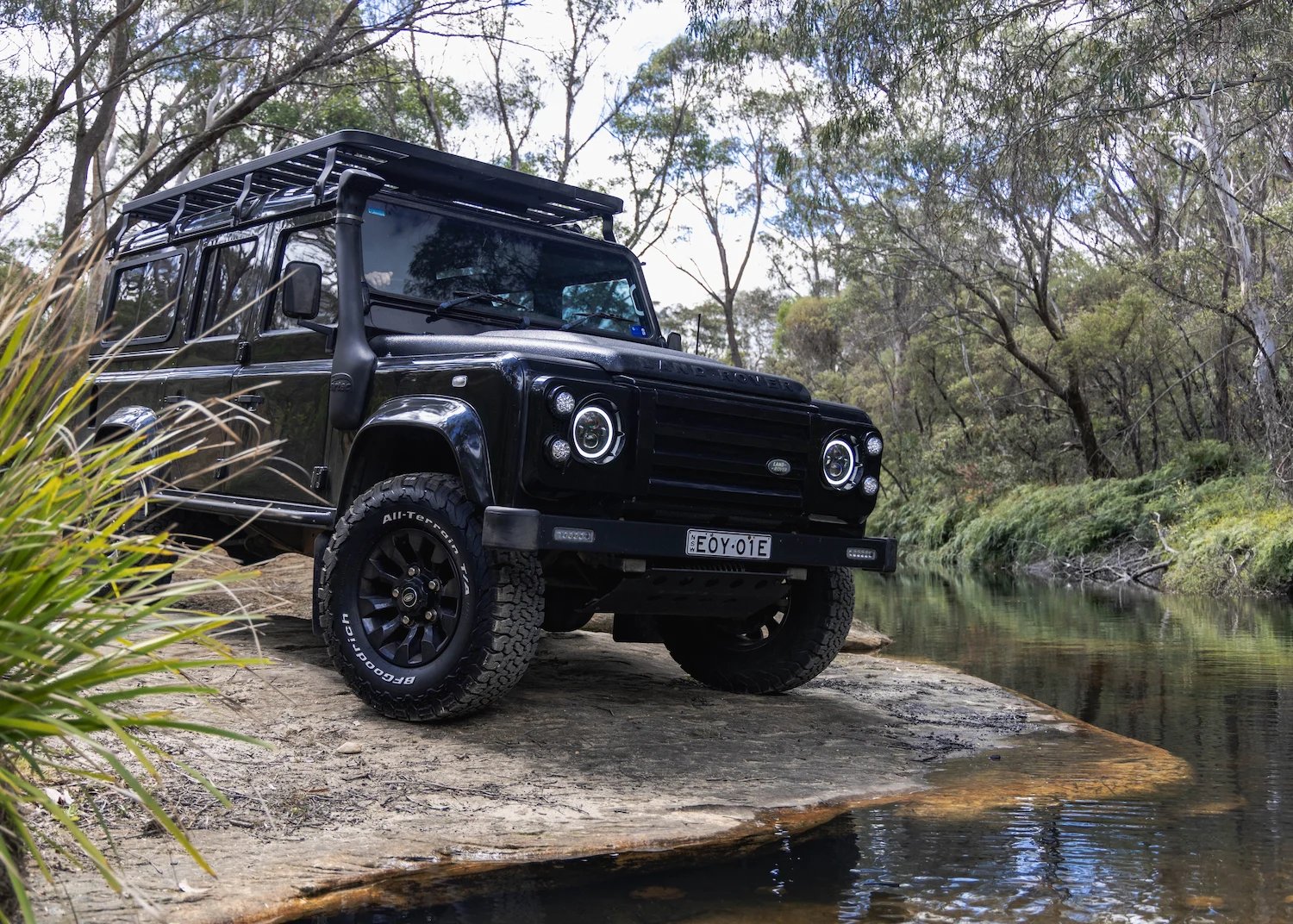 The trade-off is that the more capable the tyre is off-road, the more likely you'll battle with increased road noise, sacrifice general handling (especially in really wet conditions), and overall fuel efficiency.
The first thing buyers of all-terrain tyres will notice is the step up in price point, but rubber-like BFGoodrich's KO2 All-Terrain T/A has been developed for decades to perfect this balance of comfort and off-road capability that delivers value for money. It's something you can only master with experience and literally millions of miles on the proverbial odometer.
Now you know what you've signed up for, let's get into the essentials to help you better understand what's going on under the axles.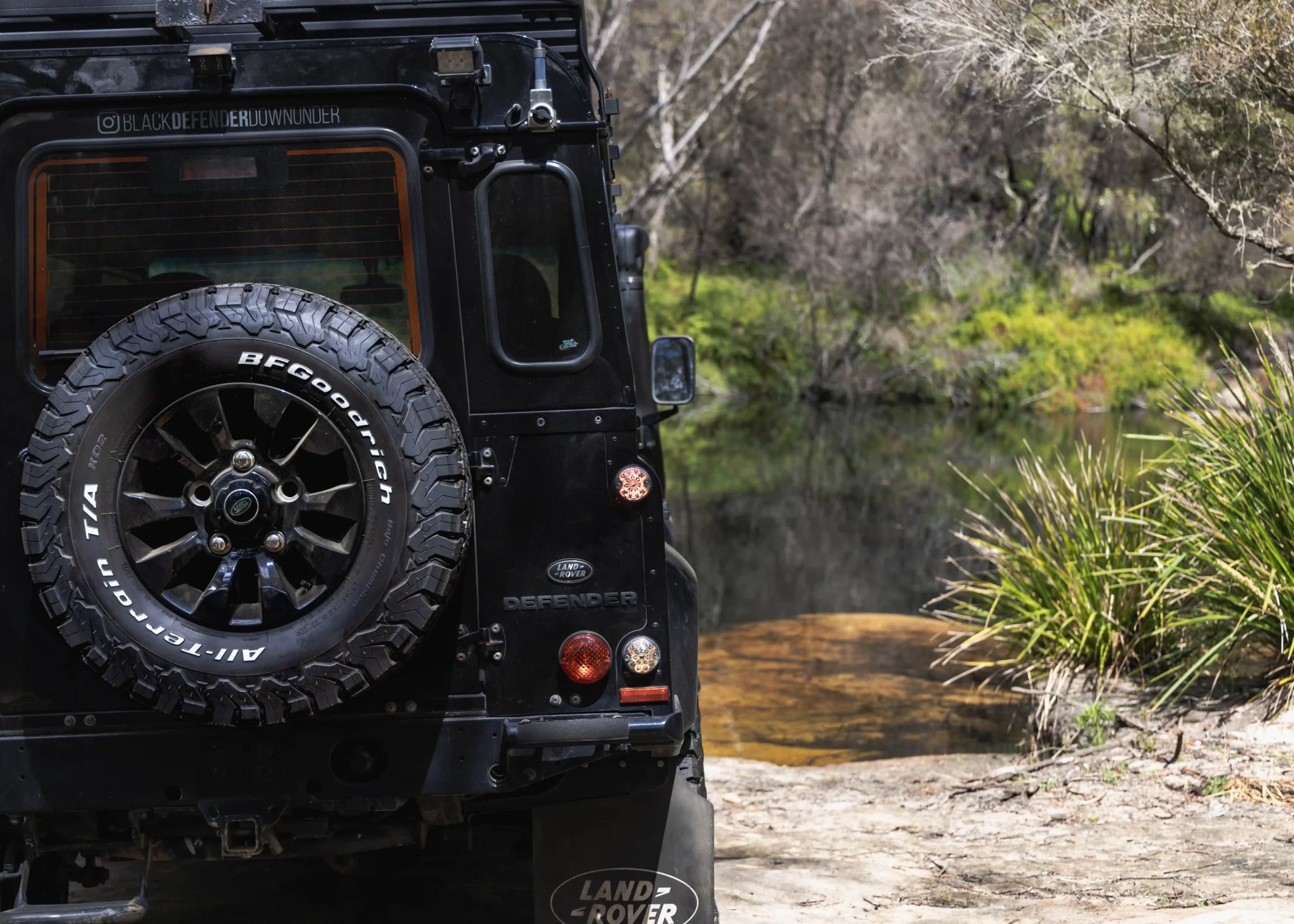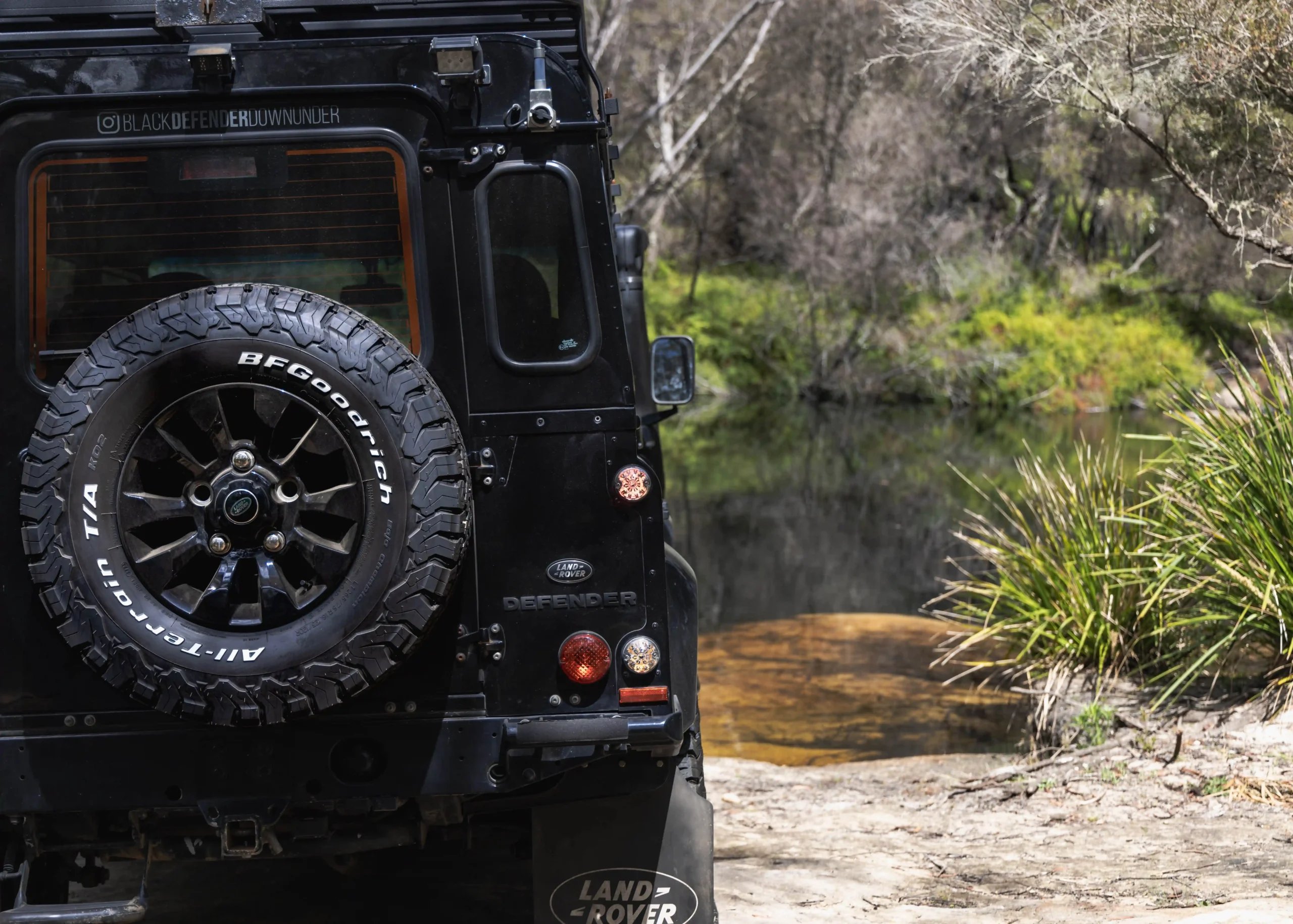 What to consider in an all-terrain tyre
Tread-to-traction ratio
A tyre's tread patterns play a crucial role in overall traction. Modern designs of common all-terrain tyres often incorporate siping, grooves, and more aggressive lug patterns to enhance grip on mud, sand, gravel, and rocky surfaces.
The BFGoodrich KO2 All-Terrain T/A's, for example, feature locking 3-D sipes for powerful off-road traction. Mud-phobic bars on the tyre's shoulders are designed to release compacted mud for continued performance over distance, and staggered shoulder blocks built with a specialised rubber compound help spread the vehicle's weight across the entire surface area, enhancing grip and maximising the real estate in contact with the ground.
Achieve robust manoeuvrability when you need it most, especially in aired-down driving conditions, enabling you to explore and conquer the roughest terrain.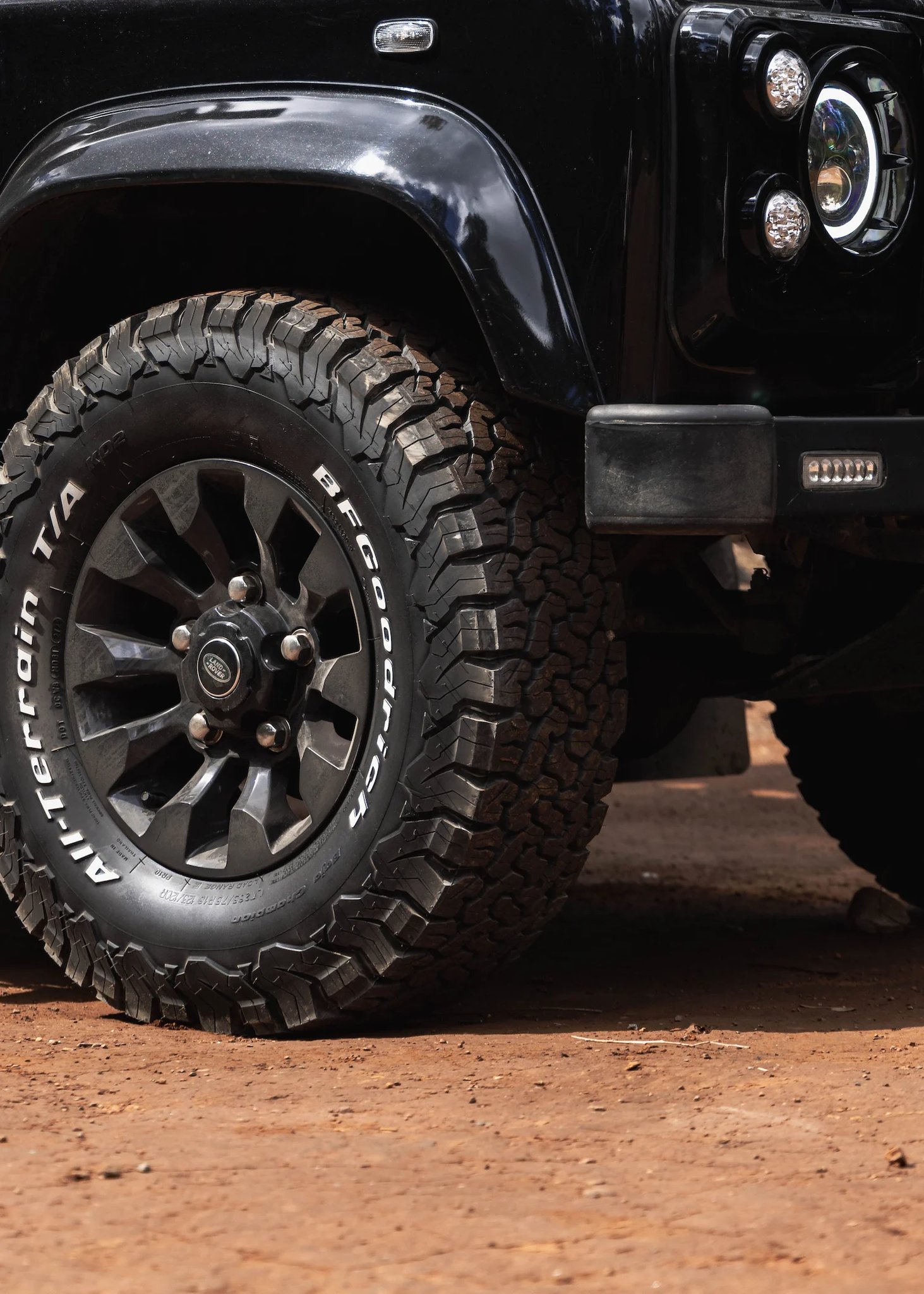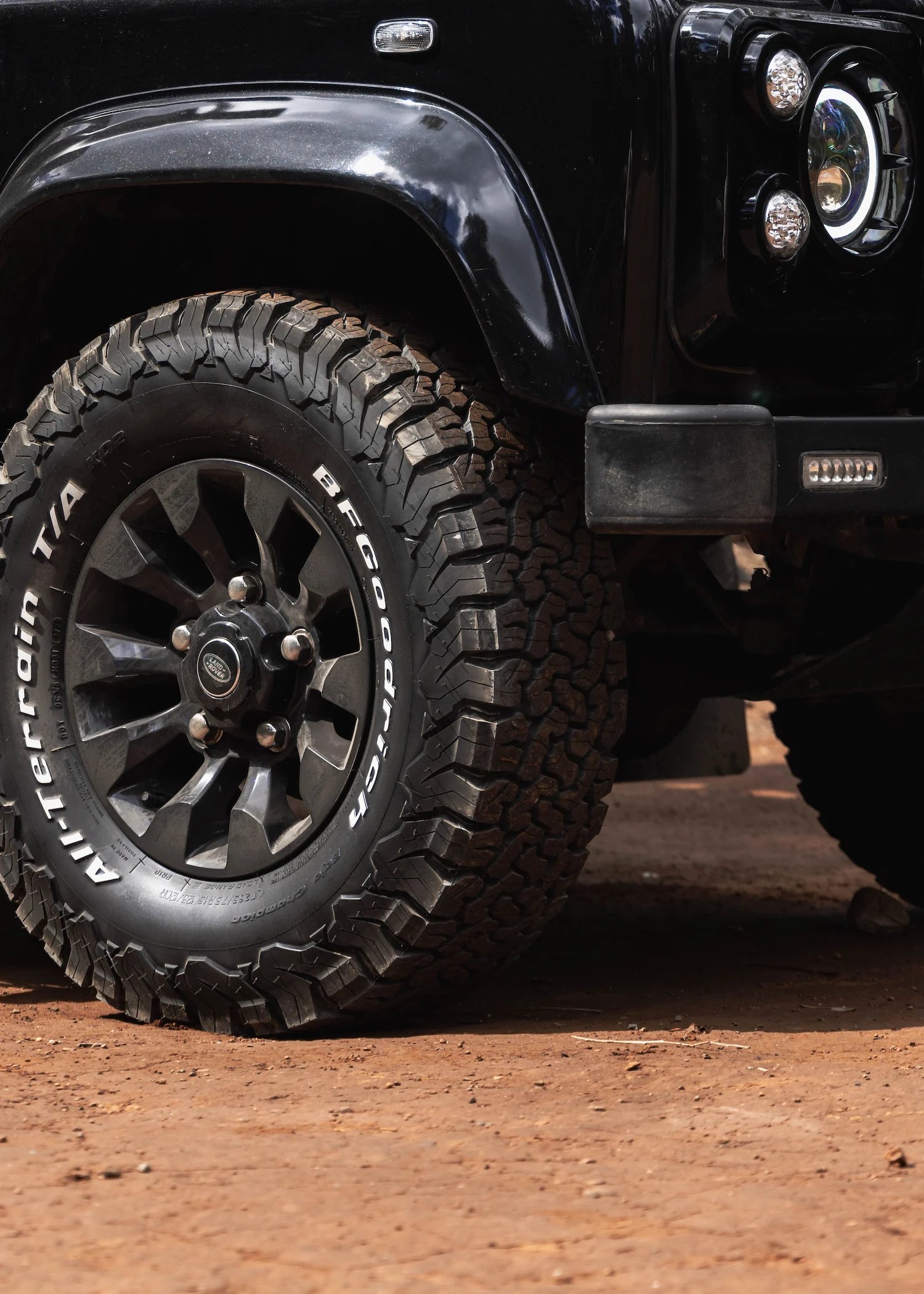 Sidewall construction
A tyre's sidewalls are not something you'd likely cover in conversation over knockoff beers at a CBD pub. For normal road-going vehicles and city drivers, sidewalls are more or less irrelevant. As soon as you deviate off the asphalt, however, the construction of a tyre's sidewalls is absolutely essential to safe and confident off-roading.
The all-terrain tyre customer doesn't shy away when the road ahead gets rough. Thicker sidewalls provide increased resistance to punctures and cuts from rocks and debris. You want sidewalls to be thicker and tougher, but somewhat flexible at the same time. Flexibility plays a role in providing a smoother ride over uneven surfaces.
In the case of the KO2 All-Terrain T/A, thicker 3-ply sidewalls with patented CoreGard Technology protect the core from the rigours of rocks and sharp surfaces, while an advanced deflection design prevents objects from snagging and splitting the sidewall, even on the toughest terrain.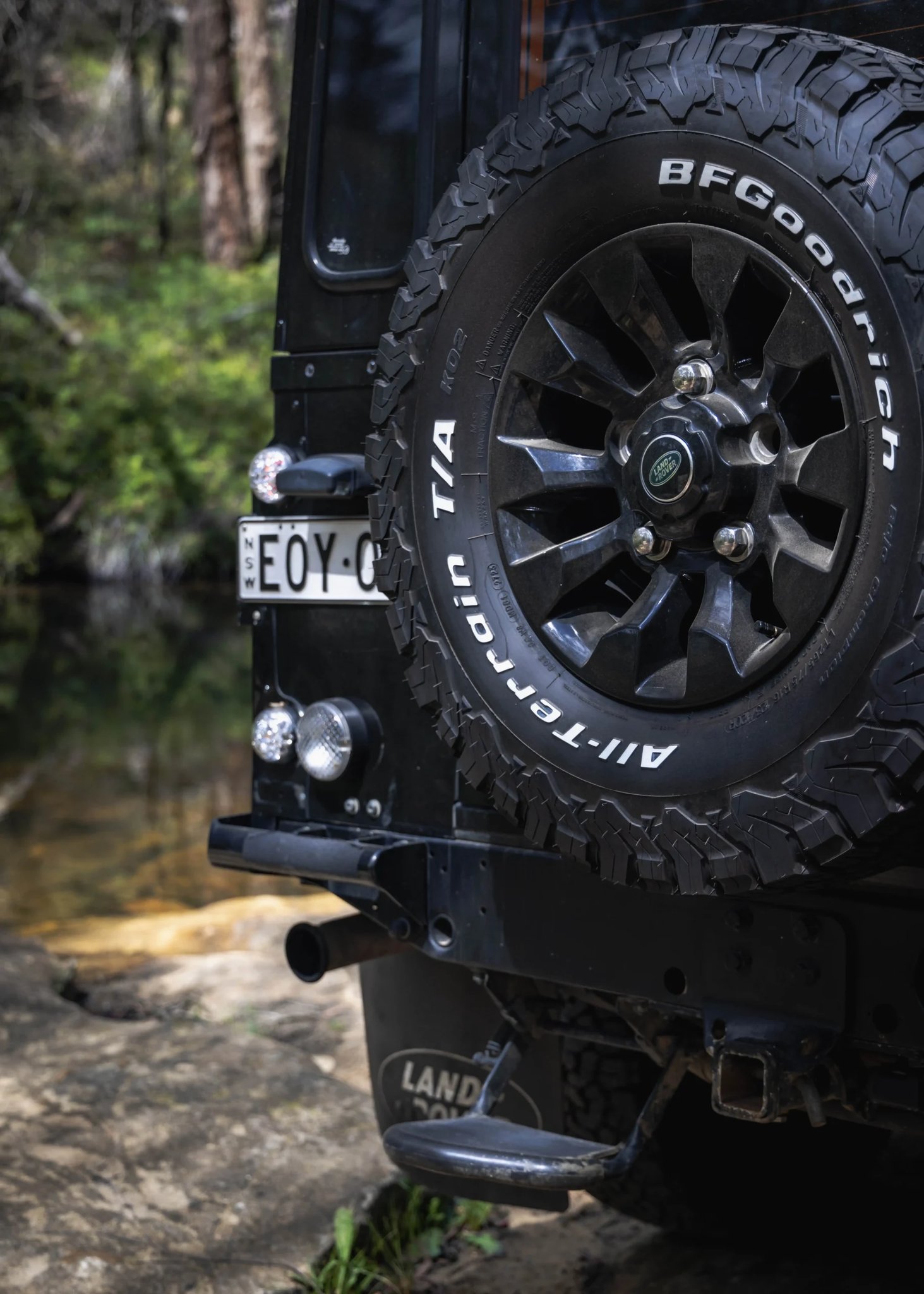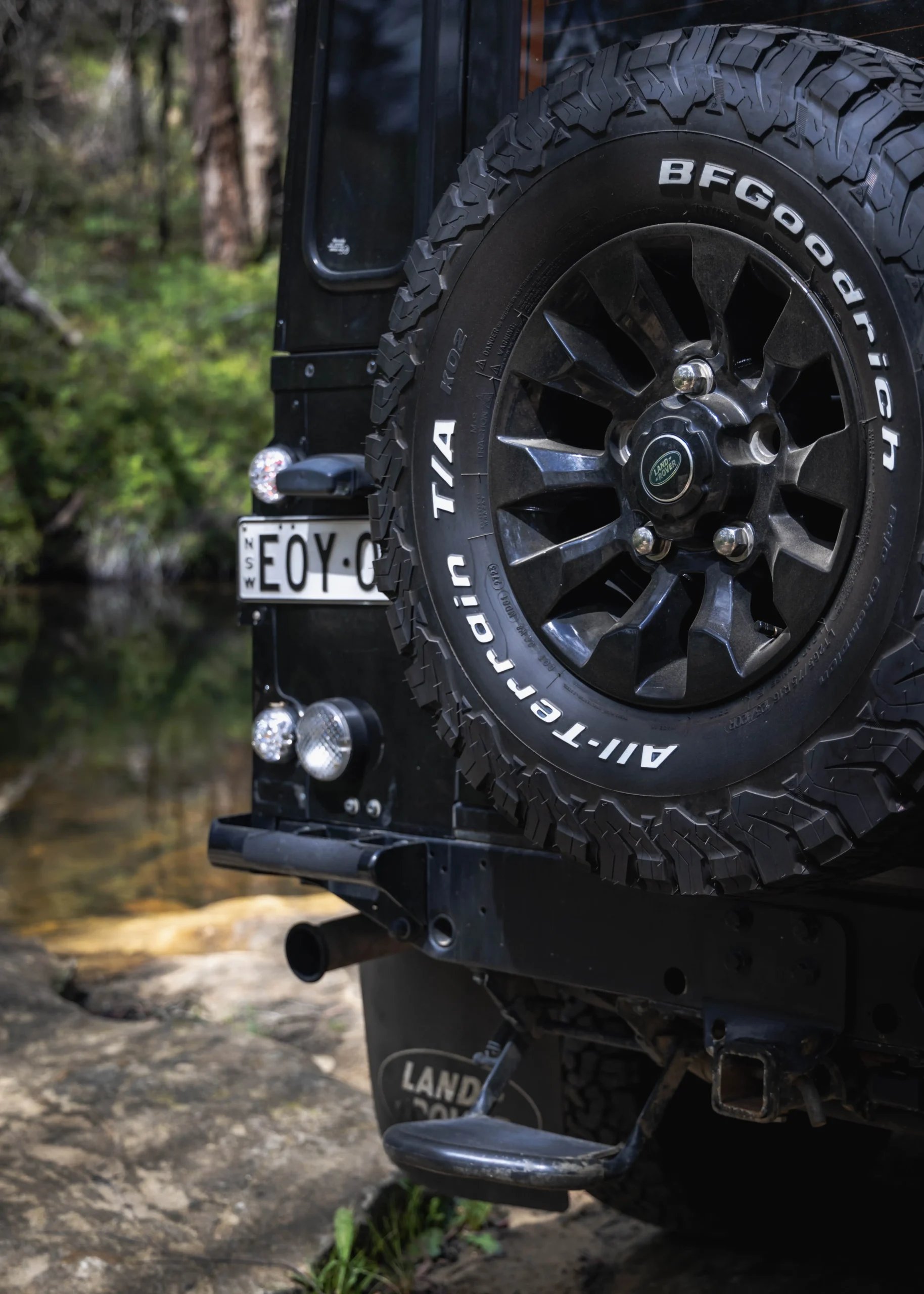 Longevity
Back to the proverbial odometer. In the case of an all-terrain tyre, a thicker sidewall and wider footprint distribute stress for a longer, more uniform wear.
When doing your own research into durability and longevity for all-terrain tyres, the key kickers are compound quality, tread patterns, and construction. Look out for innovations like ejectors, which prevent stone retention, and interlocking tread designs which provide block stability to resist irregular wear.
When paired with proper maintenance, such as regular rotations (every 10,000km or so), alignments, and keeping the tyres properly inflated, the lifespan could be maximised beyond that of some highway tyres.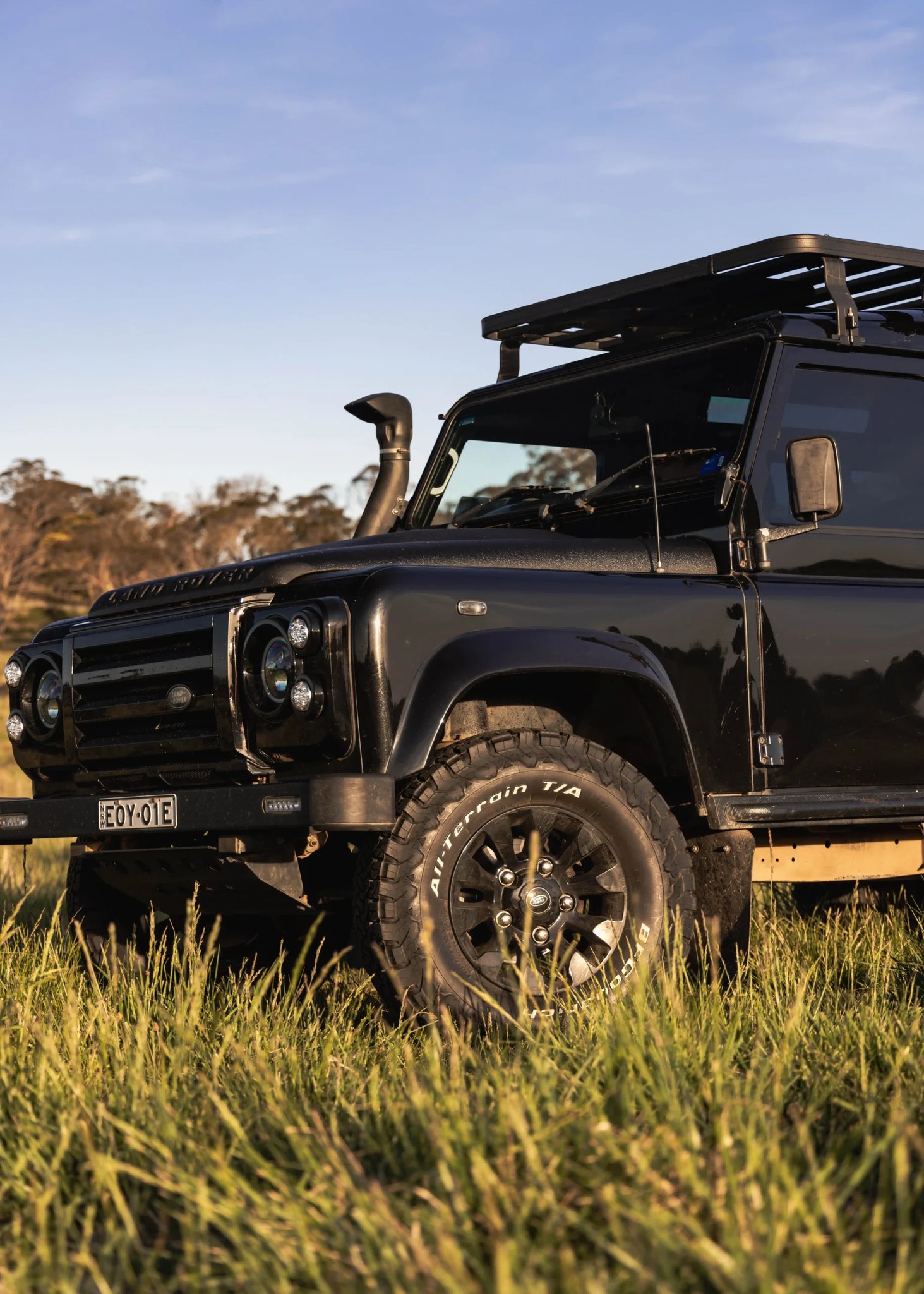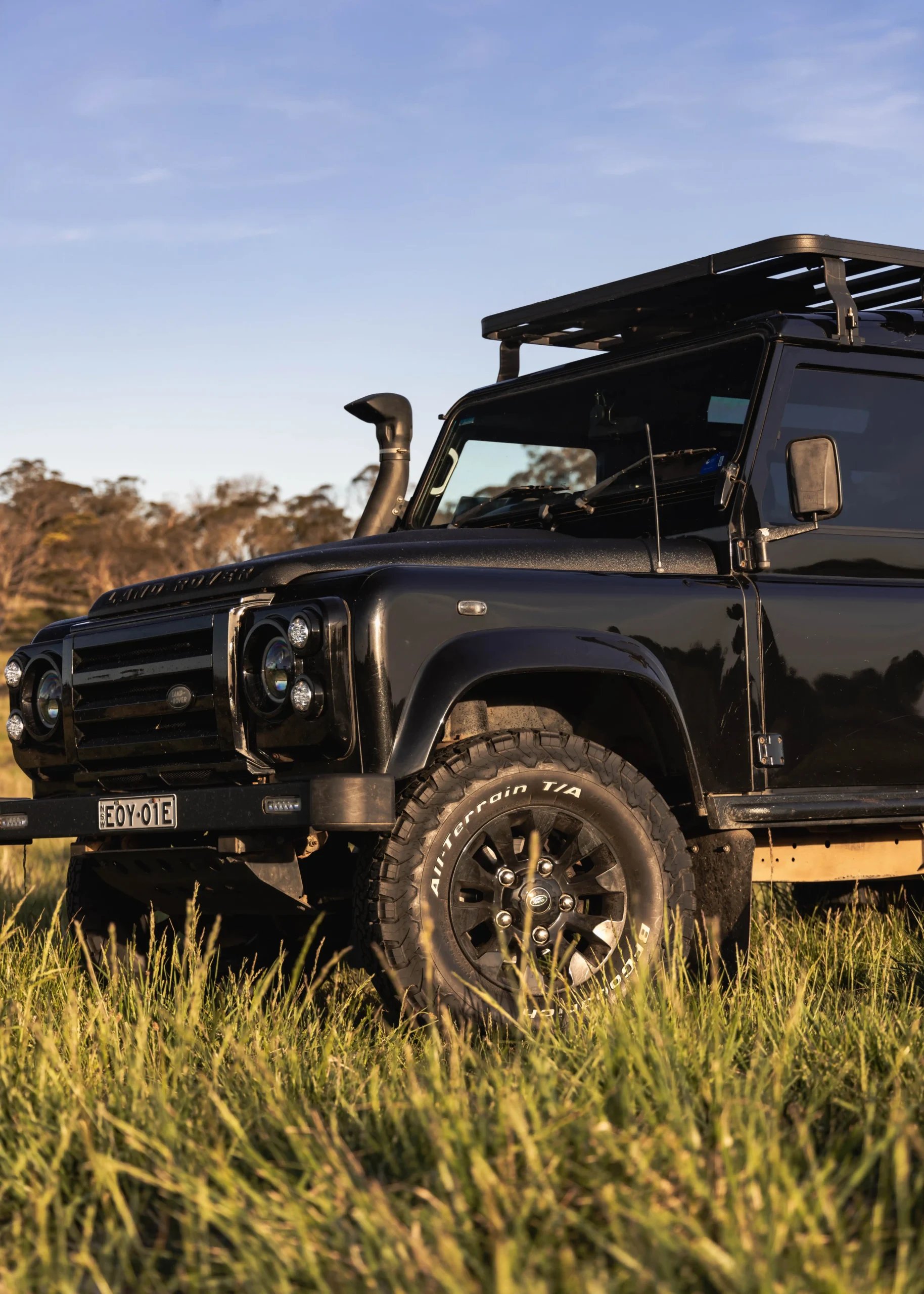 There's a certain reliability and longevity in trusting a respected brand that literally forged the path from scratch with the all-terrain tyre category all those years ago. The BFGoodrich KO2 All-Terrain T/A is a popular choice among weekend warriors for a reason. It delivers on aesthetics and durability while offering buyers mixed terrain performance, without sacrificing on-road comfort.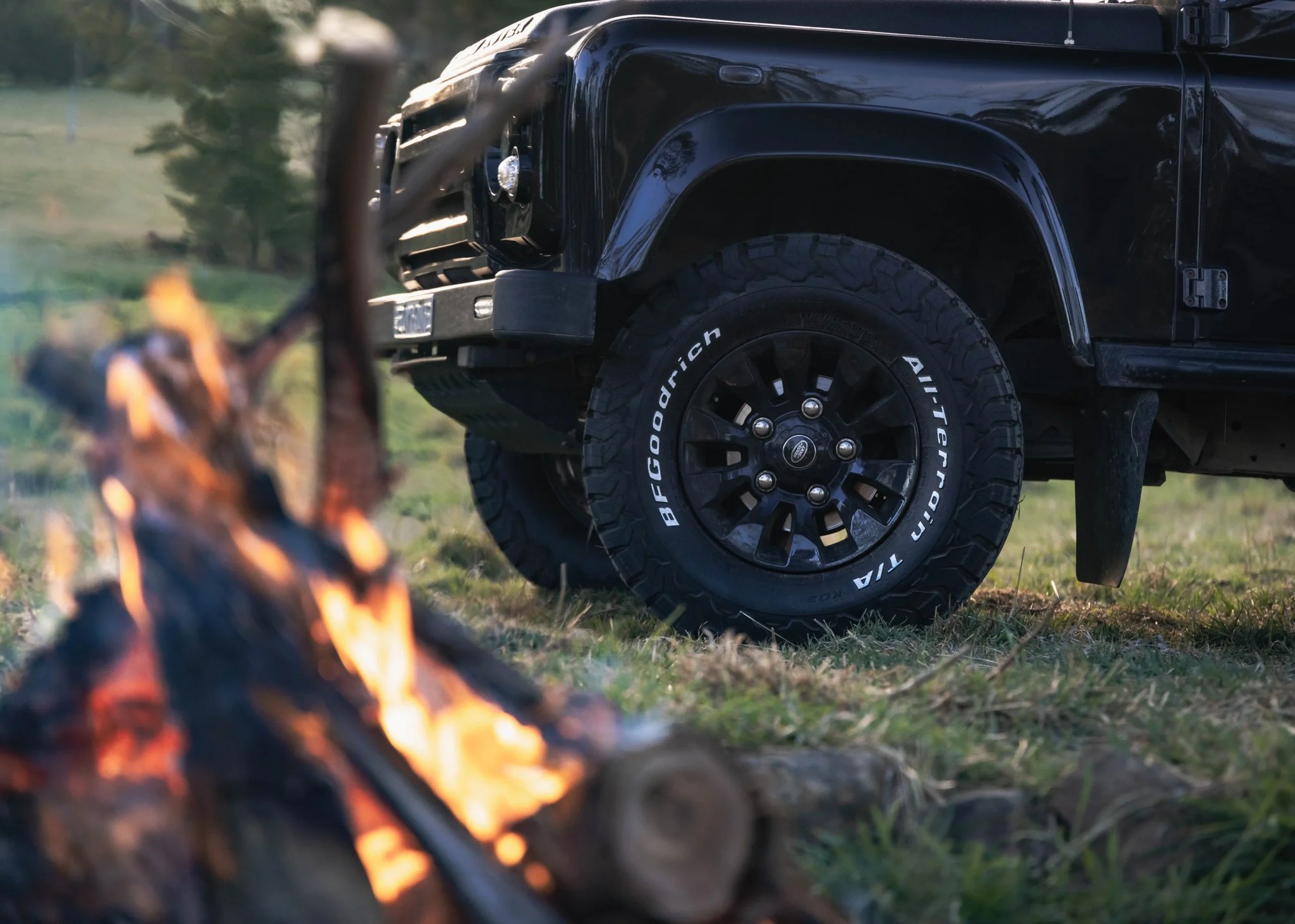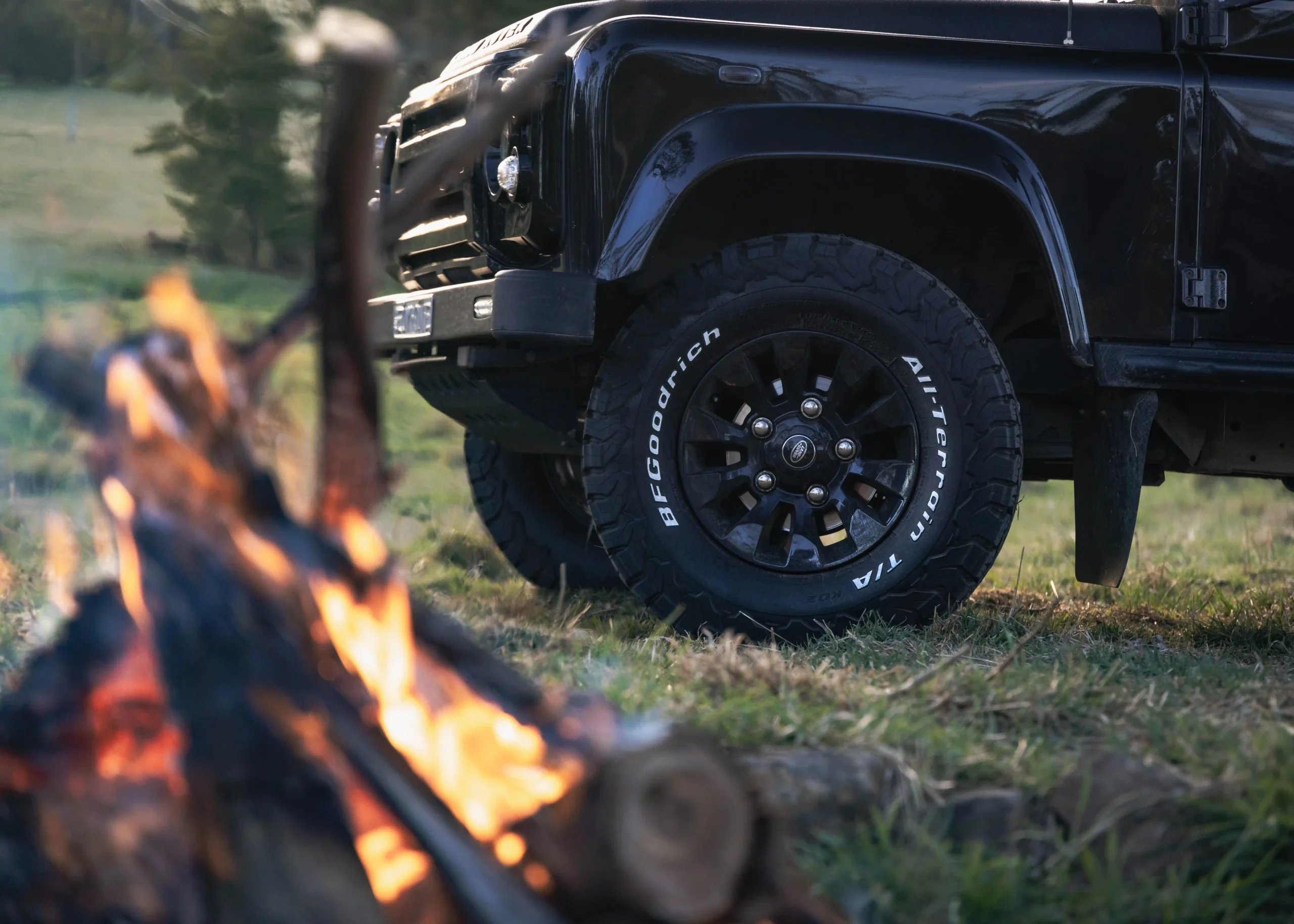 This article is sponsored by BFGoodrich. Thank you for supporting the brands that support Boss Hunting.