Aston Martin's DBX is in its final stages of pre-production testing, with the luxury British marque confirming today the powertrain we can expect from the automaker's first attempt at an SUV.
On the track and on the road across Aston Martin's two primary testing facilities at Silverstone and the Nurburgring, the DBX has been put through the wringer in an effort to make it Aston's most versatile product in its history.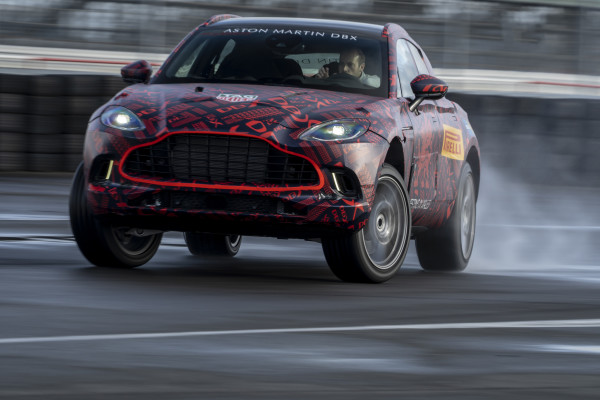 Now for the numbers. Aston can confirm that the DBX will host the most powerful V8 the brand has ever seen, with a 4.0-litre twin-turbo V8 producing 404 kilowatts and 700Nm of torque.
Aston Martin's Mercedes-AMG-sourced V8 is also found in both the new Vantage and the DB11, but the automaker promises the DBX will sport a broader, more solid acoustic note. The DBX's exhaust system "has been tuned to reflect a deep bass with increasing mid-tones, creating true auditory exhilaration, particularly in more sporting drive modes."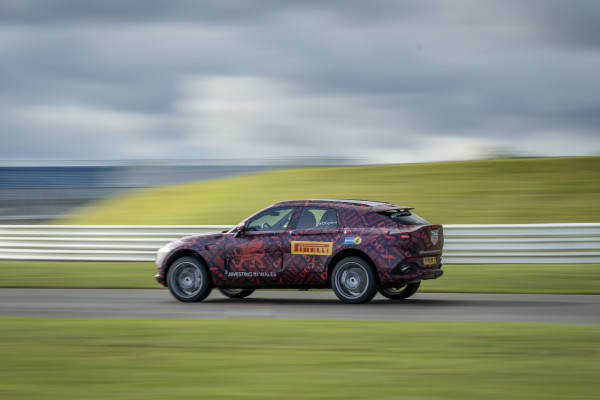 Matt Becker, Aston Martin's Chief Engineer spoke of the progress so far. "The next few months will be extremely important to us, as we continue to hone the powertrain credentials and a dynamic setup that will help make this the most exciting SUV on the market".
You can expect the Aston Martin DBX to drop in December.