I feel like I've been talking about the Aston Martin Valkyrie for nearly a decade now, and while it indeed may have only been a few years, we're getting tantalisingly close to finally seeing these (somehow) street-legal weapons on the road.
The Valkyrie has now set the standard for the next generation of hypercars and Aston Martin has confirmed yesterday it's not planning to let off the gas any time soon with the announcement of the 'Project 003'.
The 003 will be the third mid-engine hypercar from Aston Martin after the Valkyrie and the Valkyrie AMR Pro. Using the same weaponised DNA deeply rooted in those otherworldly road and track-only machines, the 003 looks to put a spin on the future of hypercars, ensuring their longevity in the market.
---
---
While the Valkyrie looked to every single design feature in order to save weight, the 003 hints at offering more practical concessions to road use, including, very surprisingly, space for luggage.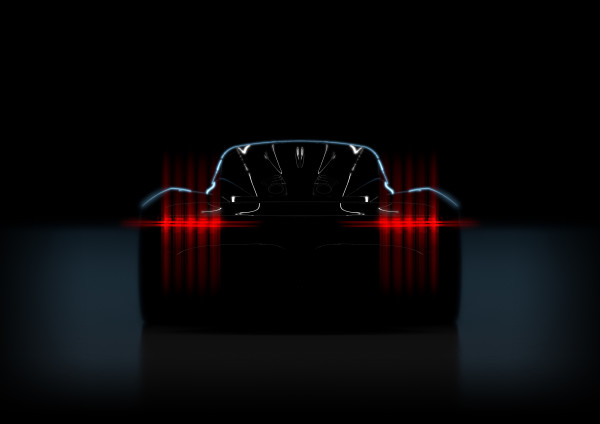 Not much more is known about the turbocharged hybrid as yet, but Aston did share the above teaser of the hypercar, which will be strictly limited to 500 coupe examples globally and arrive to market in late 2021.
We're more curious as to how many names beginning with 'V' Aston Martin can come up with. Surely they've got to be close to exhausting them all.
RELATED: Listen to the raw sound of the Valkyrie's naturally aspirated V12