It doesn't take long behind the wheel of a quick car to realise that public roads (particularly those occupying Australia's CBDs) are the anti-christ of performance. Driving something like a Nissan GT-R Nismo around at 80km/h is how Usain Bolt would feel competing in a walking race. Frustratingly so, you aren't even scraping the sides of what this weaponised creature can do on tarmac.
Of course, road rules are absolutely necessary for safety, but we know they don't exactly extract the fun these cars were bred to procure. However, there are those rare opportunities to let a vehicle off the leash in a foray of spirited driving within the bounds of the law. It might be that back road on the way home from work, the traffic-free late night run or a sunrise National Park adventure that gets the blood and petrol pumping in unison.
We've driven our fair share of unbelievable Australian roads, whether it be the Great Ocean Road, Victoria's winding alpine high country or the depths of the Adelaide Hills, but this one simply stands out. I'm talking about Lake Mountain Road – the perfect mix of bends, straights, lenient road rules, natural beauty, exclusivity and accessibility.
---
---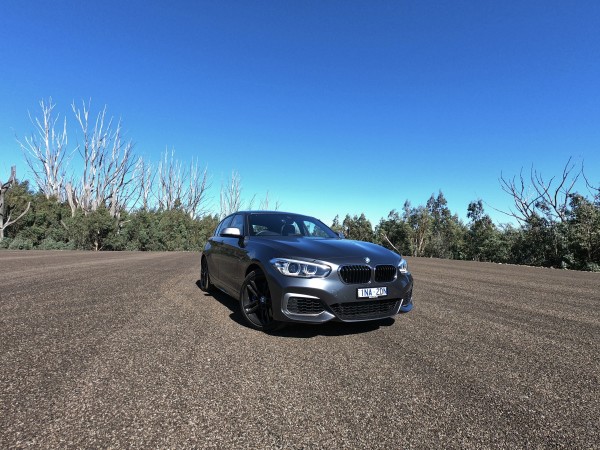 Our weapon to tackle the ascent a few weeks ago was the 2019 BMW M140i; not the most ballistic vehicle but possessing all the grunt and agility you'd ever need for a road like this. There's a sense of admiration and melancholy to be found here, as this soon-to-be-replaced generation is Australia's last rear-wheel drive hatch. Pair that with a corking three-litre turbo inline six making 250kW and 500Nm, more torque than a standard M2, and you've got yourself a car that absolutely minces short circuits. The M140i was a pleasant surprise for me – "it's not a full M car" quickly turned into "wait, this thing is brilliant".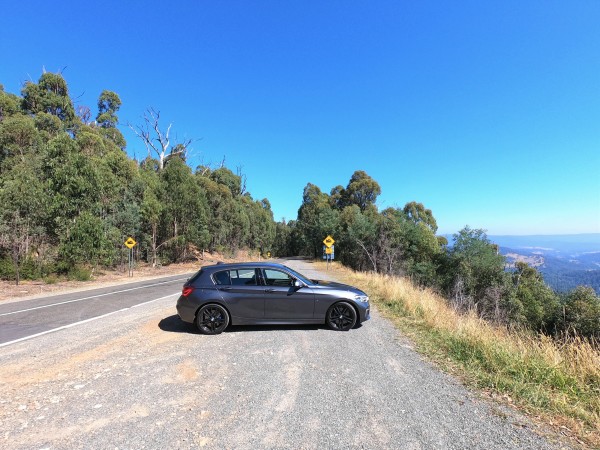 So, while Lake Mountain Road is the main event, there is a delightful selection of asphalt playgrounds to hit on the way up. Before leaving, check the weather report for any rain (a killer for rear-driven varieties) and VicTraffic for bushfire road closures. Going east from Melbourne, jump on the Maroondah Highway to Healesville and progress up into the Black Spur, an enchanting 30km stretch of smooth bitumen surrounded by ferns and towering Mountain Ash trees. This is a fitting warm-up, featuring a number of hairpin bends, undulating turns and punctuated by short straights. The weekend attracts an influx of traffic here, so pick a weekday to avoid a drive that feels like swimming through molasses.
Slicing through the Yarra Ranges to our planned route, the BMW's inline six's vocals were reverberating through the valley and prefacing the thrill soon to come. It's a sound that deserves admiration for its natural note, howling ceremoniously as it rises above 4,000rpm.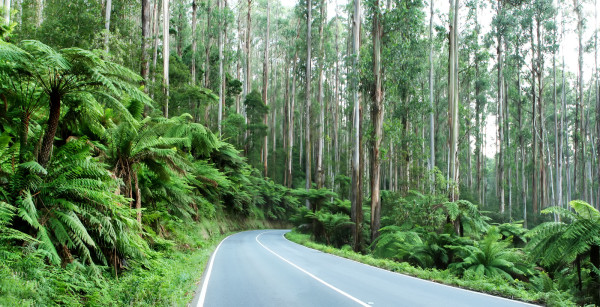 Arriving at Marysville presents the last opportunity to refuel or grab a bite to eat. From there, it's time to hit Sport+ mode and get the windows down. Traversing Marysville-Woods Point Road east is the penultimate course in this motoring banquet, as the speed limit lifts to 100km/h, other drivers fall away and the bends become drool-inducing challenges. It's here that the M140i starts to come on song as it carves its way through the mountainside with frightful efficiency. At speed, I'm reminded of its meaner M2 sibling, and how similar the foundation of the car feels, albeit without the manic edge of the full-fat M model.
For those devoid of haste, keep an eye out for Nicholl Lookout which provides a lovely view and an opportunity for some happy snaps. The turnoff to the lauded Lake Mountain Road comes 6km later on the left and is easy to miss at the speed limit. This is the magnum opus – a steep ascent through an alpine forest littered with tight corners and sweeping twists – all yours to devour at the lenient 100km/h limit.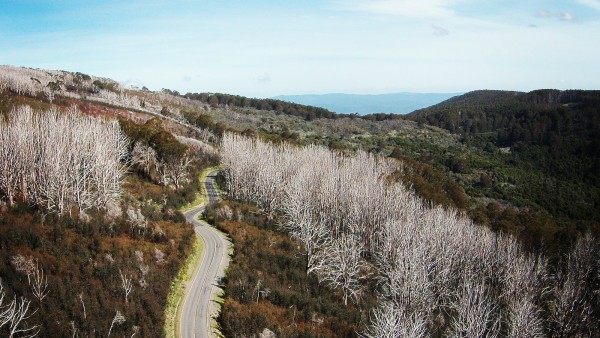 Once again, the BMW relished the task. It managed each bend with terrific lateral grip, although an occasional chirp from the rear wheels on exit was an inevitable concession. The 8-speed automatic transmission was progressive and fast, while the throttle mapping was beautifully linear as power was applied – it didn't try to bite for no reason as we saw with the M3/M4.
Arriving at the pinnacle of this journey, you'll find Lake Mountain Alpine Resort. The slopes are only operational in winter, hence the lack of traffic on the way up. The descent is just as enjoyable and will quickly reveal how good your brakes are. To spice things up on the way home, we recommend taking Chum Creek Road north from Healesville, it's another hallowed testing ground for car journalists. Upon reaching Toolangi, continue west until you hit Heidelberg-Kinglake Road, which is a belter stretch of tarmac complete with even tighter turns.
---
---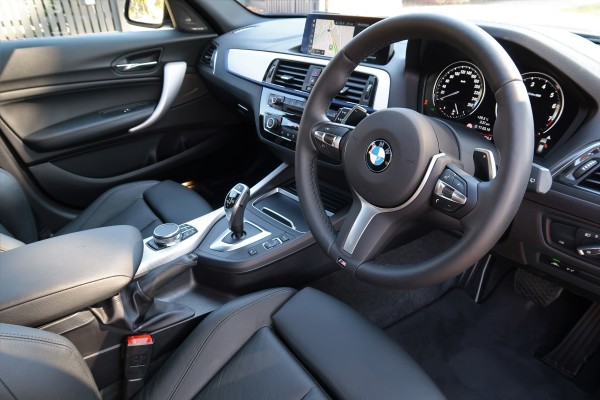 The ride back to Melbourne was a particularly luxury one as we drank in the BMWs well-appointed interior. A 12-speaker Harman Kardon sound system, 8.8-inch digital display with iDrive 6, leather sport seats, M Sport leather steering wheel and comfy adaptive suspension make life easy inside the M140i. The amount of standard gear included for the price of $59,990 (before ORCs) makes this a decidedly decent buy. In hindsight, a few of the BMW's hot hatch competitors don't really make sense. Why is this car not more popular; it's quicker and cheaper? It does look a little soft on the exterior but I'd back it as an overall package over VW's best or Ford's equivalent boy racer.
The entire route described above takes approximately 4 hours on a weekday. We feel this article is particularly relevant with speed limiting technology all but imminent in Australia. Enjoy it while you can bosses.
Boss Hunting does not condone hotheads who think they're Lewis Hamilton or Dominic Toretto. Always obey the road rules and don't be an idiot.