This one's for the genuine petrol heads, the purists. If you've ever fancied a cheeky Tokyo Drift in the back car park in your younger years, chances are this modified WRX is tickling your soft spot so much that it's no longer a soft spot.
On the 30th anniversary of the STI brand, this shit hot red (yes, that's a *cough*, official colour) Subaru WRX used in the film 'Baby Driver' is going up for auction. If you haven't yet seen the film, you're missing out on one of the best driving movies to be released this side of the millennium.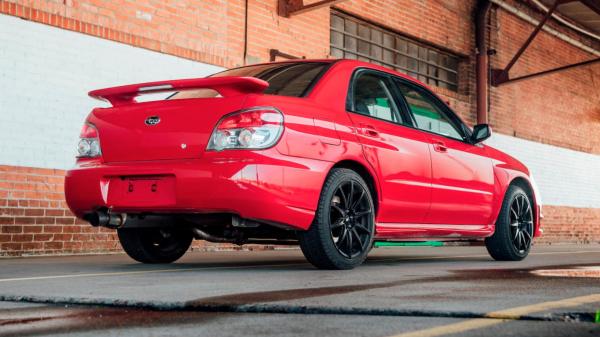 Mecum Auctions somehow have their hands on the vehicle, with this particular car one of just a few that were used in the film. The vehicle was apparently a stock WRX before it was given an STI facelift by the production team.
---
---
The 2.5-litre, 300 horsepower drivetrain was given some TLC in the form of forged CP pistons, an Exedy Stage 1 clutch (whatever that is) and an OK Giken front diff complemented by a Cusco rear diff (whatever those are). The hydraulic handbrake, however, is the holy grail of modifications, allowing the car to do some pretty batshit crazy stunts in some physics-bending directions.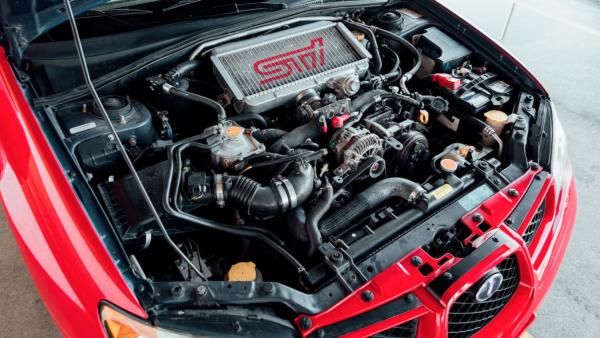 We've heard that the lucky buyer gets a build sheet with their new car, documenting the $20,000 USD worth of tweaks to make it movie special, along with some authentic screenshots of the car in the movie.
The auction goes live today in Houston, Texas, and what's most impressive is that there's no reserve.