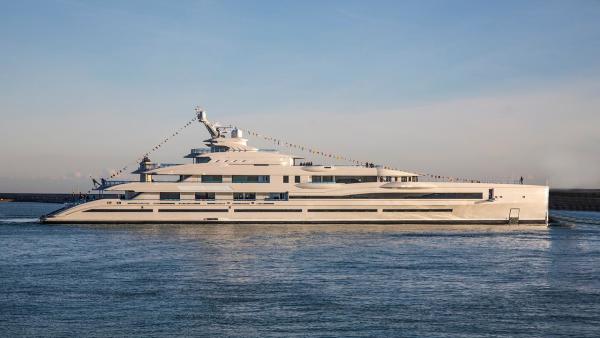 Shipbuilders, Benetti, have recently broken the record for the largest yacht in Italy after the 351-foot/107-meter FB 277 left its Linorvo shipyard recently. A long, impossibly slim frame demands the FB277 superyacht is fitted with an unbreakable superstructure. The result is a visually stunning behemoth of a vessel, fit for the most grandiose of occasions.
RELATED: 'Dallas Cowboys Owner Takes Delivery Of His 109m Oceanco Superyacht 'Bravo Eugenia"
Benetti's latest superyacht hits a top speed of 18.5 knots thanks to a strong diesel-electric propulsion system. A sizeable pool on the sundeck and an easy-to-access helicopter pad accompany the many usual trappings of a modern superyacht. A massage room and gym are also equipped – as if the first thing you'd want to do on this bad boy is a workout.
---
---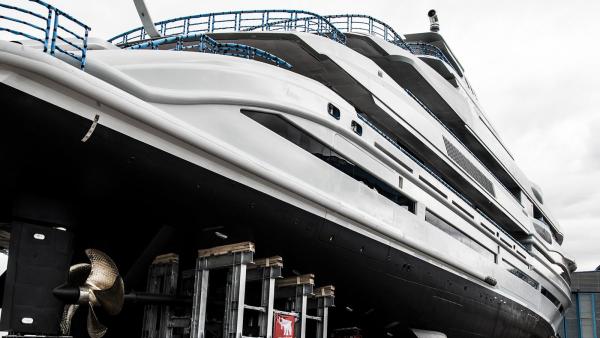 Benetti can claim all the praise for the masterpiece that is the Benetti FB 277 as the in-house team was responsible for both exterior and interior design. The master bedroom is full-beam and includes balconies on either side, two walk-in wardrobes, and an interconnecting bathroom for its centre, with a spa as its main feature. VIP cabins are also spread throughout the Benetti FB 277 so everybody can experience the luxury. And if the buyer gets bored, there's always a cinema room and large piano to pass the days with.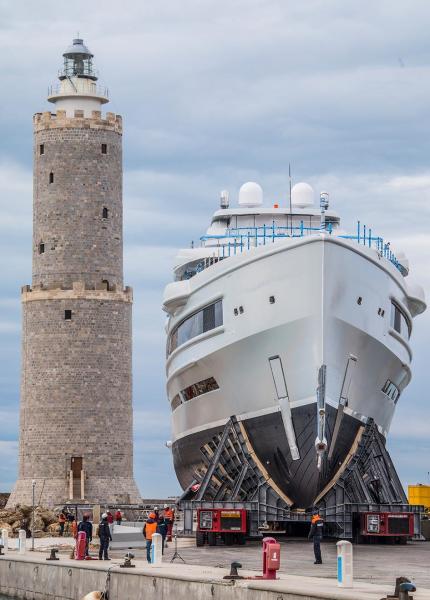 If you've got the coin, the Benetti FB 277 will actually be available for charter after its European summer release. Available at Imperial Yachts.
For something a little more subtle, check out Royal Huisman's Aquarius.
All pictures courtesy of Benetti.