The pinnacle of the superyacht industry, Palmer Johnson, have engineered a one-off, fit-for-a-Bond-villain vessel that is as tough as it looks.
The 'World Explorer' mega yacht is a supreme naval collaboration from PJ & Rolls-Royce Marine designed to go where no other yacht could previously.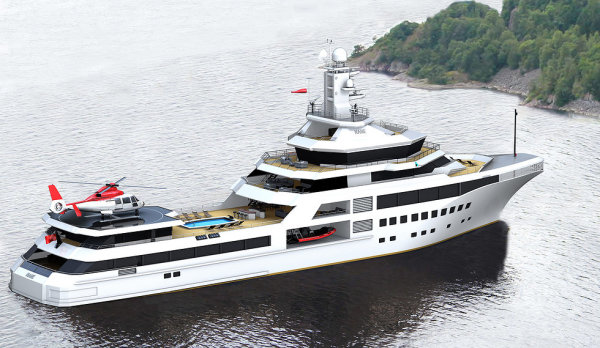 The Explorer sports a tough as hell superstructure with all the bells and whistles of your 'standard' superyacht. Currently, completing its construction in Norway, the 267 foot vessel boasts an ice-class hull, an unrivalled fuel capacity and thermal imaging navigation to detect temperature changes below the surface.
---
---
Along with cutting edge security systems, the Explorer also has an impressive dynamic positioning system that does not require the need for a normal anchor.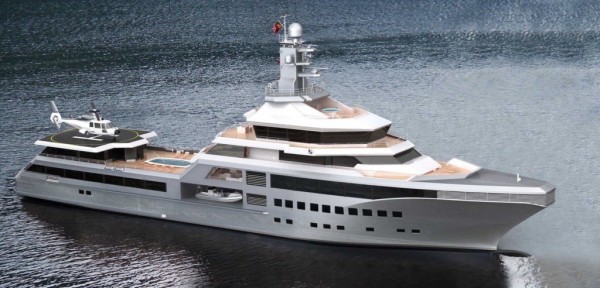 There were no limits in mind when building this yacht and Palmer Johnson have provided all the toys for those looking to go further. There is a helipad (plus a hanger & refuelling station for said helicopter), two tenders and even a submarine.
Inside, the maximum of 12 guests will be serviced by 27 crew members, and have access to spas, a sauna, gym, cinema and 32 foot swimming pool. The owner's master suite is actually a three level apartment with 360 degree views and is completely customisable via an Italian interior designer.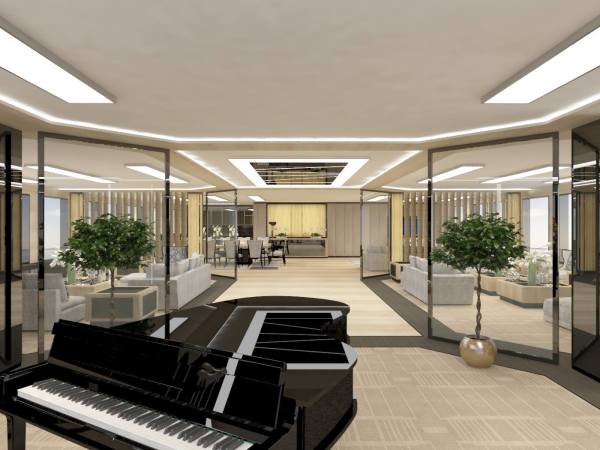 With a max speed of 16 knots and a set-up fit for a Bond villain, this anomaly of the seas will power through any thing and everything. Any where in the world you can go, the World Explorer will go with you.