During the late 1980s, the Ferrari Testarossa was the dream supercar – dominating our screens on Miami Vice and other pop culture cornerstones, as well being the car of choice for Rayban-wearing, sportcoat-donning millionaires of the day, from Michael Jordan to Michael Jackson. If you had a Ferrari, particularly, if you had a Testarossa, you'd it made. Perhaps the most interesting offspring of Ferrari's time in the ritzy spotlight was this 1990 Riva Ferrari 32.
The speedboat had the ambition of bringing the best of land to the seas. Essentially, it was going to be a Testarossa in the form of a boat, and with the joint effort of Ferrari and legendary boatmakers, Riva, this vision came to fruition.
Ferrari didn't employ the assistance of just any old boatmaker. This was a meeting of the giants with Ferrari representing the best of Italian motors and Riva representing the best of Italian boatmakers. Ferrari's legacy harks all the way back to Enzo Ferrari founding the company in 1939 and it steadily rising to luxury performance vehicle dominance throughout the 20th century. Suffice to say, Ferrari needed to meet its match.
---
---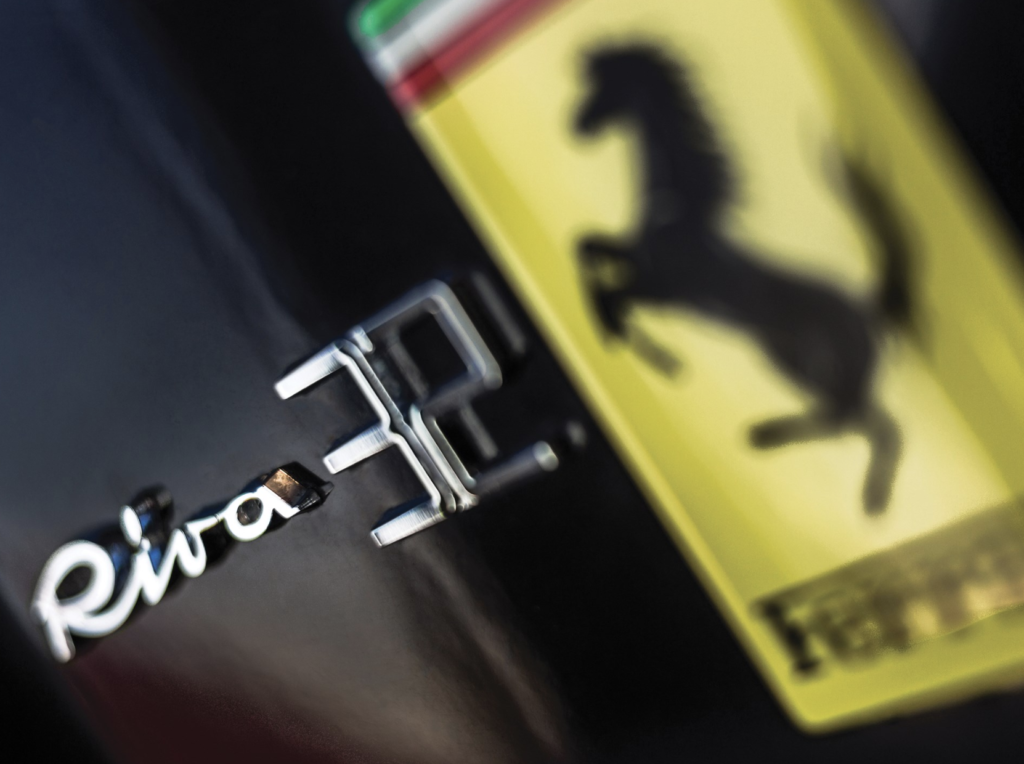 Riva's legacy extends even further through time back to 1842 when a vicious storm ripped apart the Italian Lake Iseo, leaving the townspeople's boats obliterated. Enter Pietro Riva, an innovative young shipbuilder who won the hearts and minds of the local people by repairing and reconstructing the precious crafts that were lost. Nearly 150 years later and his company's innovation continued. The result of both Ferrari's and Riva's rich history is the Riva Ferrari 32. And the result of this collaboration is exactly what you'd expect: greatness.
How can a boat replicate a car? Well, it begins with appearance. The Riva Ferrari has the unmistakeable Testarossa side strakes, tail, badging, and charismatic red colouring that is synonymous with Ferrari. For added speed (and aesthetics) an F1 Ferrari spoiler was added overhead.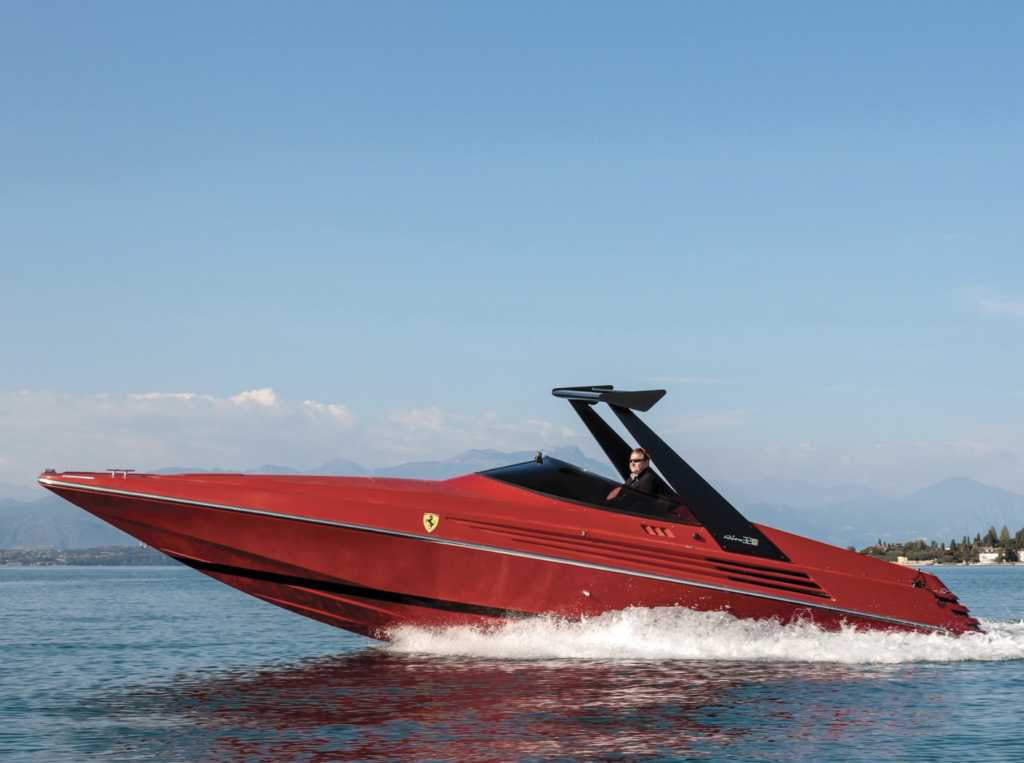 More than just visuals, a Ferrari is about feel, it's about power. For the Riva Ferrari 32, this power was supplied via two 320 hp, 7,982 cc BPM Vulcano 400 V8 engines. Fortunately for the driver and unfortunately for the local fish, fuel economy and the wellbeing of local environments were not considered during the construction of this beast. The result of these engines is a clean top speed of 100 km/h.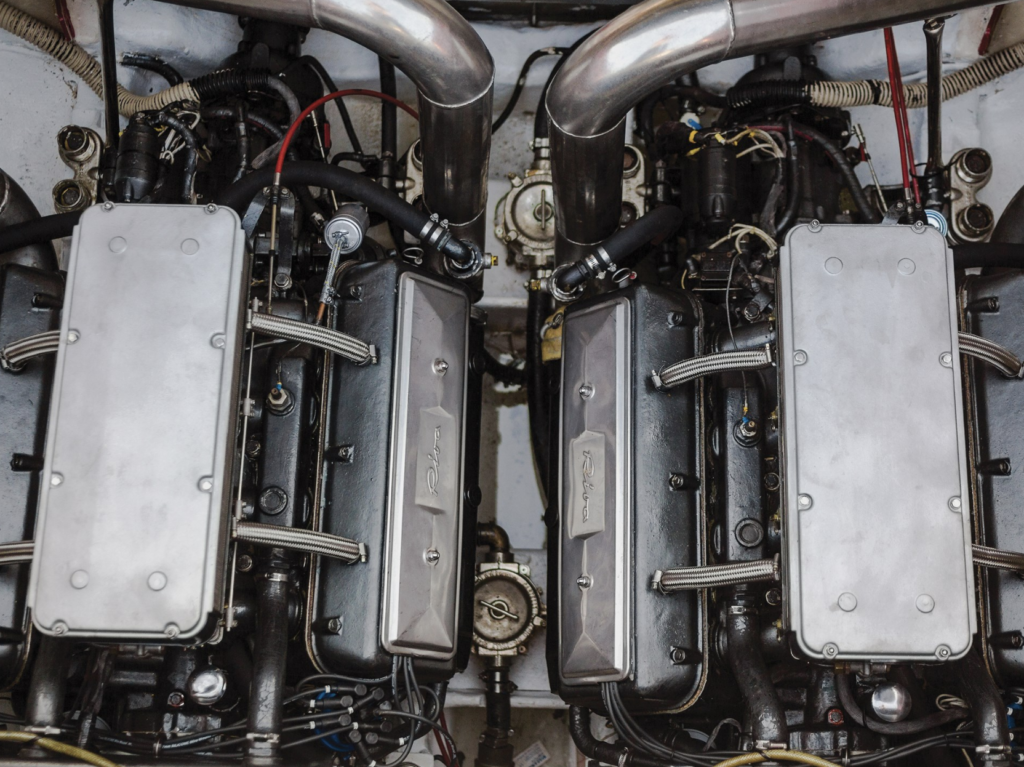 If all that power should get you sleepy, there's room enough below deck for a double bed, 'marine toilet', and some storage space. Though something tells me that the raw power of this thing will keep you exhilarated enough to skip nap time.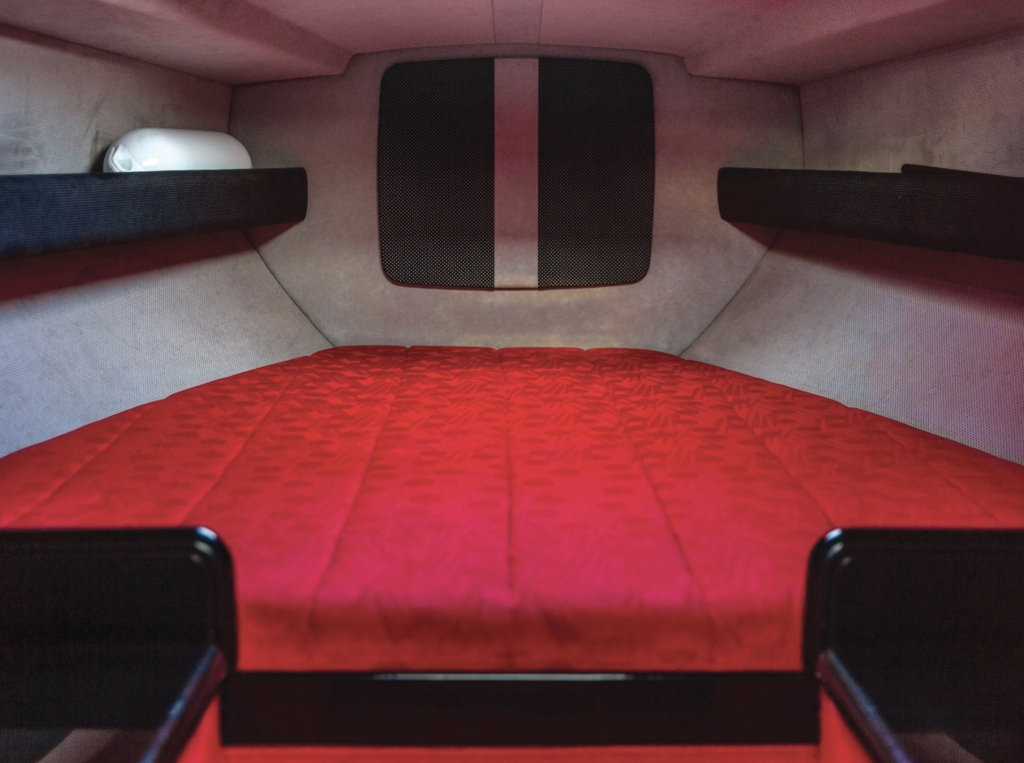 Just 40 Riva Ferrari 32's were built and were understandably snatched up. But if you're an especially keen buyer, keep an eye on auction sites such as RM Sotheby's, who auctioned off a working model for approximately $126,500 – $169,000 AUD.
For another brave Ferrari crossover, 'Watch LEGO Build A Ferrari F1 Car With 350,000 Bricks.'