Aftermarket wizards Brabus have done it again by transforming the new Mercedes-AMG A 35 4MATIC into an even more badass high-performance hot hatch.
Set to premiere their latest creation at the 2019 International Motor Show Germany in Frankfurt next month, Brabus have managed to coax even more power from the original two-litre, four-cylinder turbo engine with two new tuning kits.
Of the two, its the PowerXtra + B 35 S that offers the most, delivering an output of 365 horsepower and a peak torque of 460Nm, enabling the all-wheel-drive AMG to reach zero to 100km/h in a remarkable 4.4 seconds and hit a top speed of 250km/h.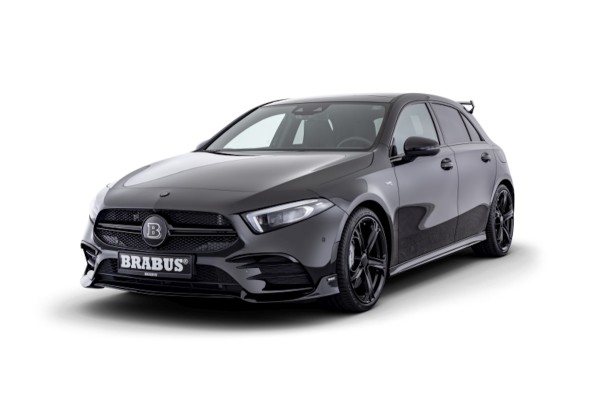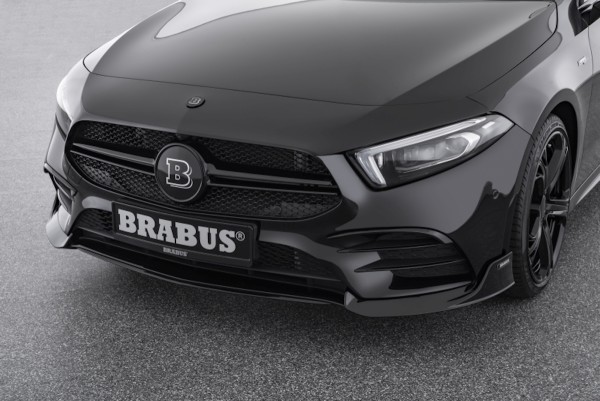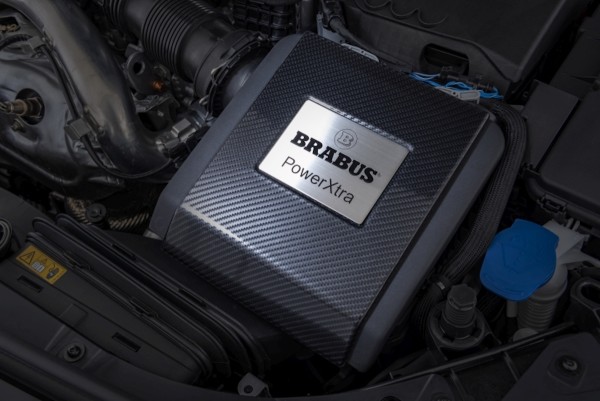 Other noticeable additions from the German tuners include duel stainless steel sports exhausts, a seven-speed dual-clutch transmission, aluminium paddle shifters on the steering wheel, an aerodynamic-enhancement front spoiler and 8.5Jx19 sized Monoblock T wheels at both the front and rear of the car.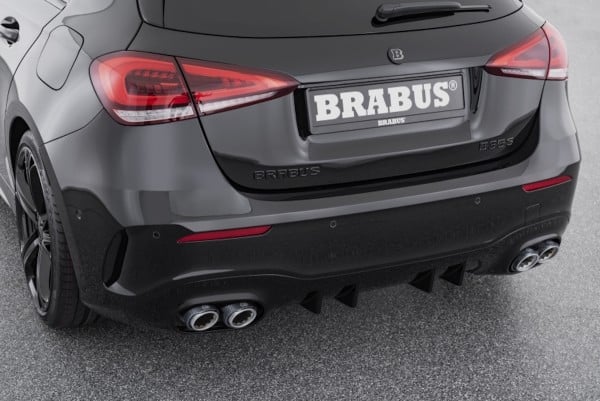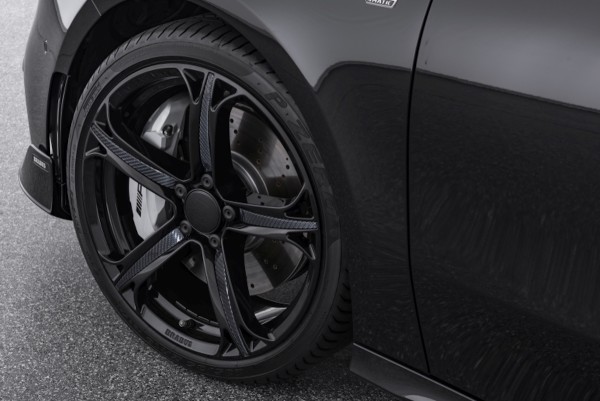 Inside is just as impressive, with a fine leather interior tailored to the owner's taste in regard to colour and design.
There are also stainless scuff plates with backlit Brabus logos, aluminium pedals and velour floor mats (also embossed with the Brabus logo). The A35 is finished with an eye-catching glossy black paint job that accentuates the contours of the carbon fibre design.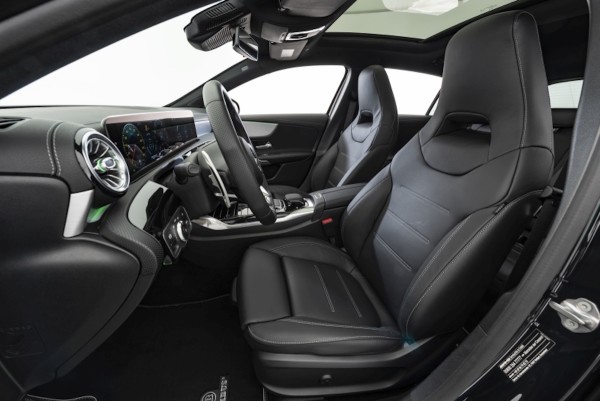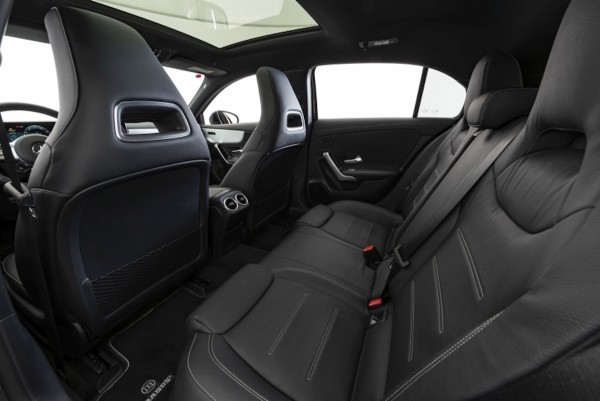 Check out more of this specced-out vehicle at brabus.com.
RELATED: Brabus drops mean 'Black Ops' & 'Shadow' edition 800 G63 AMGS