If there is one thing the world needs more of, it's glorious kilometres of unrestricted blacktop. Racetracks are an elusive beast, with Australia's current portfolio warranting large price tags and heavily constrained use. Mix this with draconian road rules and the fact that Australia has a thirsty hunger for performance models, the end result resembles an underserviced motoring community. Enter: Brisbane's BNE Auto Mall – a new $300 million all-encompassing automotive precinct adjacent to Brisbane International Airport that's sure to tickle the fancy of petrol heads across Australia.
The BNE Auto Mall Development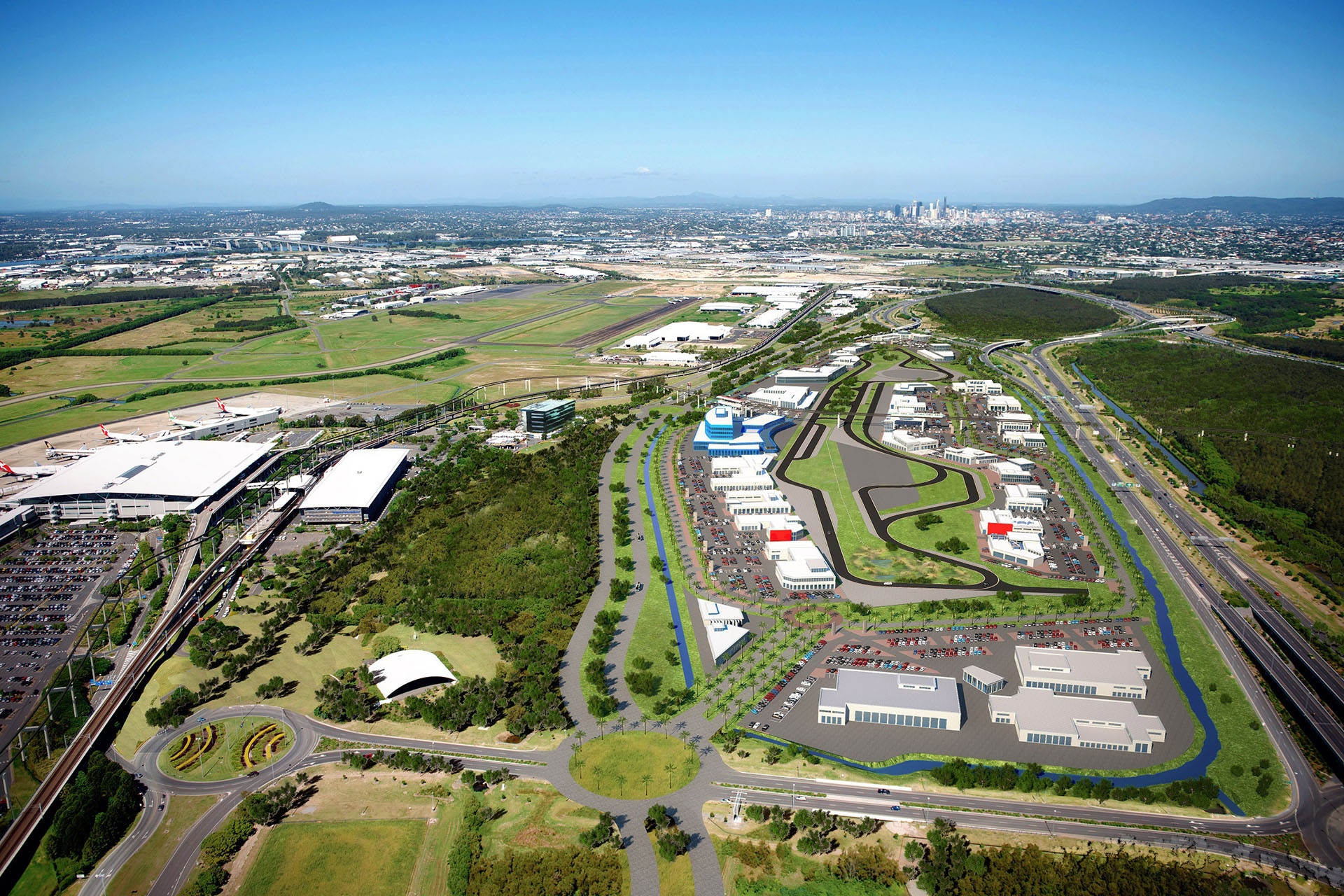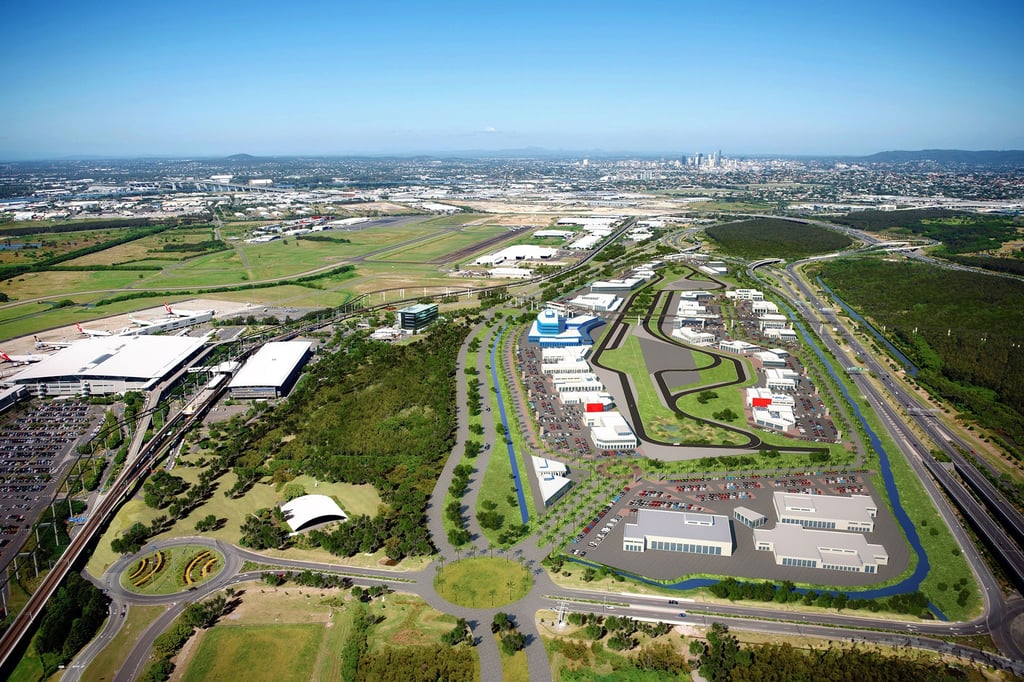 So what exactly is an 'Auto Mall' inclusive of? Fair question. The facility will be an $85 million 'stage one' chapter of a grander, $300 million development spearheaded by the Brisbane Airport Corporation. Just a 15-minute drive from Brisbane CBD, the BNE Auto Mall is located a few hundred metres south-west of Brisbane International Airport. The project comprises of not just a racetrack, but an all-out automotive precinct of car dealerships, restaurants, cafés, and conference facilities.
AP Eagers, whose large Brisbane dealership network includes the likes of Porsche, Jaguar and Ford, have already signed up for trackside showrooms by pre-committing to a mammoth 61,400sqm of land.
The concept of being able to test drive a car on private roads as part of the buying process is a fascinating one. Of course, your spin in a Toyota Yaris will likely still be confined to surrounding public roads, but surely the feeling of launching a Huracán down the main straight of a brand new stretch of tarmac will have more people signing contracts?
RELATED: For $500 Bucks Each, You & 9 Mates Can Rent A Racetrack Full Of Jaguar's Latest Sports Cars
The BNE Auto Mall Racetrack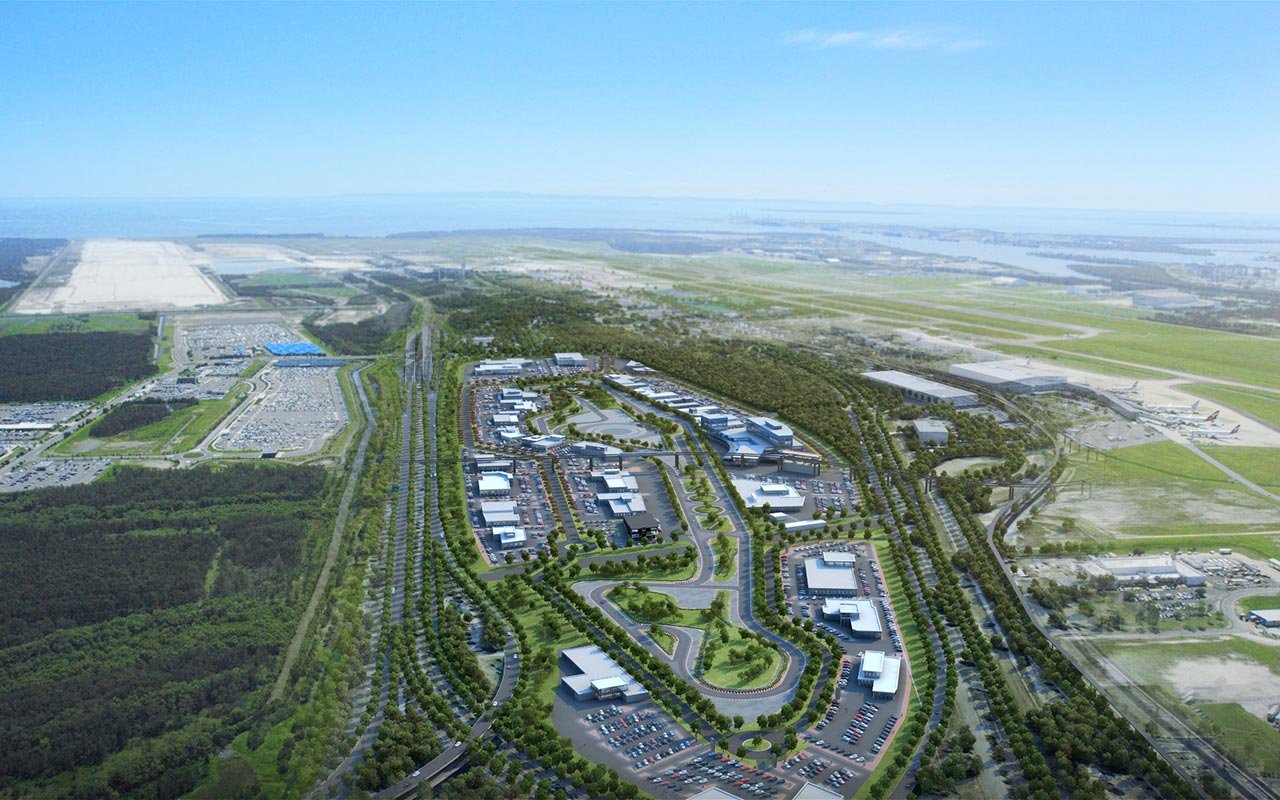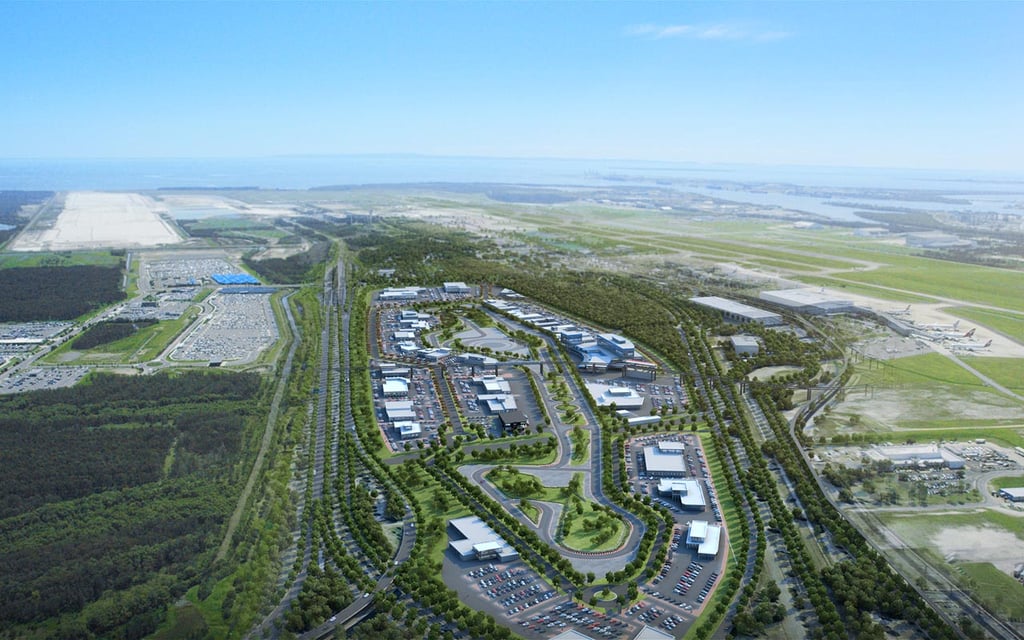 Of course, the crown jewel of this huge initiative will be the aforementioned 2.3-kilometre performance track designed by Australian racing icon Mark Skaife and motorsport circuit designers iEDM. In comparison with the lengths of other prominent Australian circuits, such as Phillip Island (4.4km), The Bend (7.7km), and Sydney Motorsport Park (4.5km), the BNE Auto Mall does appear somewhat undernourished.
An inspection of site plans and artist renders reveals a multitude of slower corners at each end of the racetrack, connected by two shorter, dog-legged straights. Complementing the circuit and its adjoining dealership is a mix of skid pans, driving training circuits and even an offroad circuit.
A maximum speed of 240km/h has been pre-emptively selected – coincidentally a figure many of the jets will be hitting on takeoff at the adjacent Brisbane airport runway. What's more, the Brisbane Airport Corporation is also boasting the prospect of a "next to no noise limit", which these days can only be a good thing.
When can we expect it to be open?
Stage one of the project – the BNE Auto Mall – is slated for a 2021 opening, but there has yet to be any confirmation if the current pandemic will delay its development. The precinct's commercial offices, convention facilities and accommodation will follow soon after.
In the meantime, read about a former Coca-Cola executive that built his own private racetrack after losing his license.