The story had been told so many times that the 1925 Bugatti Type 22 Brescia race car lying at the bottom of a Swiss lake was just as much myth as it was reality.
For 75 years, the "Lady of the Deep" as it came to be known, supposedly waited patiently on the floor of the Lago Maggiore. That was until 2009 when her existence was cemented in history as she was hurled up from the deep in all her 1930's glory.
Legend has it that back in the 1930's hot-shot French racing driver of the era, René Dreyfus, was also a fiend for taking risks outside of Grand Prix circuits. And by risks, we mean liquor-fuelled high-stakes poker games.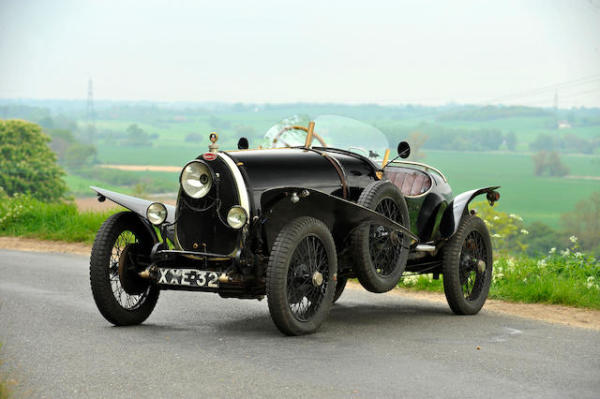 One particular evening while up against Swiss playboy Adalbert Bodé in Paris, Dreyfus lost his car in a dramatic hand of poker – the aforementioned 1925 Bugatti Type 22.
Out on top, Bodé then proceeded to bow out of the game and drive his new whip back home across the border to Switzerland. He didn't get too far, however, as the French-registered Bugatti was quickly denied entry to Switzerland at the border. He had one of two choices – either never return to Switzerland and keep his car – or forfeit the prized Bugatti.
By law, customs officials in Switzerland at the time were required to 'destroy' anything that was seized, and for them, the easiest way to do that was to dump it into the nearby lake.
At a depth of 173 feet, the Bugatti stayed there from 1935 to 2009, when a rather sombre series of events had to occur for its retrieval process to begin.
Following the death of a local dive club member in a violent street attack in a nearby town, the victim's friends set about salvaging the car in order to raise funds for a new anti-violence initiative in the area.
Expected to fetch just €50,000, the Type 22 Bugatti surprisingly became the subject of a bidding war between two collectors, one of them being California-based art deco car collector, Peter Mullin.
The 1925 Bugatti Type 22 Brescia is currently displayed in the same condition it was found in at the bottom of the lake at the Mullin Automotive Museum in Oxnard, Calif.
For the full story, check out the short film from Robb Report below.
Next up, we'd recommend reading about the Bugatti test driver who survived a crash at 400 km/h when the tyre blew out on his Veyron.