Quite often, people (myself included), refer to incredible cars as 'weapons.' Perhaps it's a sign of our struggling vocabulary or an attempt to sound cool, but in this rare case, it's actually neither.
This is the one instance that the description probably fits the subject most appropriately – that subject being a $380,000 AUD Ford F-150 'Raptor,' uniquely designed to mirror the actual Lockheed Martin F-22 Raptor fighter jet.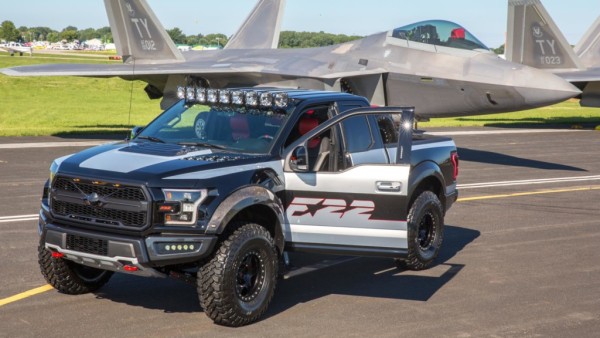 The next logical question would be 'why?' We can't answer that, perhaps just because 'Murica, of course. The one-of-a-kind truck sold at auction in Wisconsin last week for $300,000 USD ($377,000 AUD). What we can do is try and justify (somewhat) to you why this particular variant would enjoy such an extravagant price tag.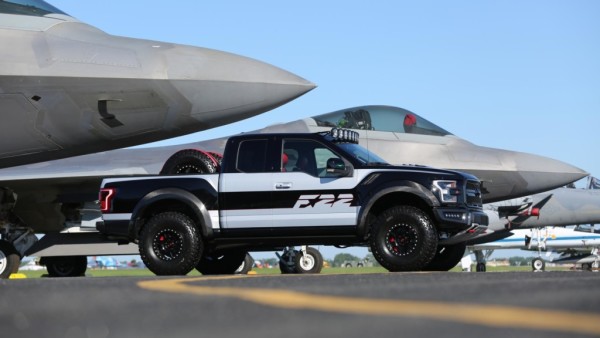 A standard F-150 boasts 450bhp and 510lb ft of torque thanks to the turbocharged 3.5-litre V6 drivetrain seen in a Ford GT. This F22 one-off special edition gets way more, including a 545bhp and 660lb ft power output, upgraded Alcon brakes, flared carbon fibre wheel arches, and the list goes on.
What's a favourite of ours would be the "Raptor" script that usually spans the F-150's grill, which has been replaced with a silhouette of the plane itself.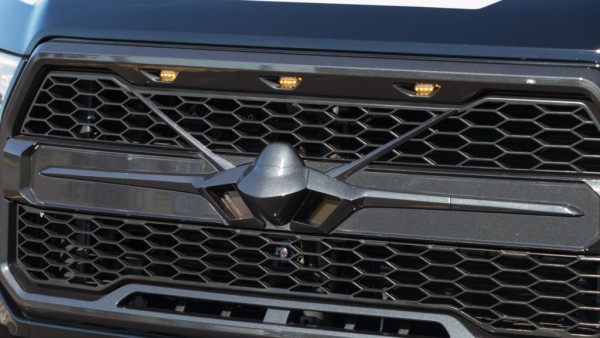 Dwayne "The Rock" Johnson is about the only person who would qualify to drive this car.