With the reveal of the DBX 707, Aston Martin has delivered on the massive promise they made just a couple of weeks ago. This new version of their DBX SUV has earned them the title holders of the most powerful luxury SUV in the world.
This honour was formerly held by Porsche – the Cayenne S E Performance – which currently remains as the most powerful SUV in production. The '707' in the DXB 707 indicates 707 metric horsepower, meaning Aston Martin will be able to make this claim once it enters production before the end of the first quarter in 2022.
A large part of this can be attributed to Aston's modifications to the AMG-sourced twin-turbo 4.0-litre V8 engine, which include upgraded ball-bearing turbochargers as well as a "bespoke engine calibration" to produce the additional power and torque. Other noteworthy tweaks include suspension upgrades and carbon-ceramic brakes as standard.
---
---
RELATED: The Brabus 900 Rocket Edition Is The Fastest Street-Legal SUV In The World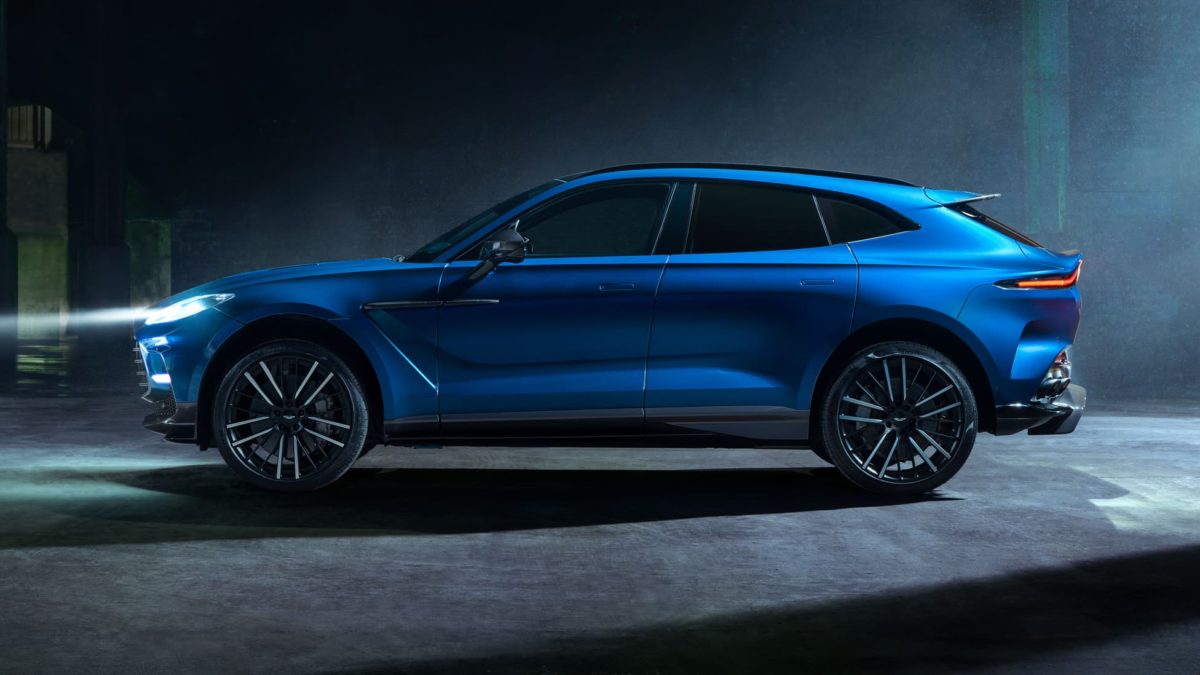 The DBX 707 notably packs an impressive 900Nm of torque, meaning a 157PS and 200Nm increase over the standard V8-powered DBX. This SUV proceeds its reputation with an ability to do the dash to 100km/h in just 3.3 seconds and top out at 310 km/h. To accommodate this extra torque, Aston Martin gave the DBX 707 a nine-speed wet-clutch automatic transmission to dial up the shifting accuracy.
It would be remiss to not take a moment to acknowledge both the 707 horsepower Jeep Grand Cherokee Trackhawk and the 710 horsepower Dodge Durango SRT Hellcat, each of which would own the title of most powerful SUV had they not been nixed by Stellantis for the 2022 model year.
It's also worth taking the time to point out that BMW is going to build a production version of its Concept XM plug-in hybrid with around 750 horsepower soon. Electric SUVs like the GMC Hummer EV SUV and Rivian R1S also will earn their seat at the table, with both said to exceed 800 hp in top-spec when they eventually enter production.
Aston Martin has said that production will begin in Q1 2022, with deliveries supposed to commence in Q2. While there's no word yet on its specific pricing, the standard DBX begins at $357,000.