James Bond and Aston Martin are an iconic pair. In fact, the British luxury automaker was first introduced into the legendary franchise in Goldfinger and the relationship has continued on to span half a century and 11 more outings.
So this week when Aston Martin Lagonda revealed the launch of its first fully electric sports car, the Rapide E, ahead of the 2020 release of Bond 25 it was big news. What was bigger came a week earlier when it was reported Bond's new director Cary Joji Fukunaga was pushing to have the commander rock the eco-friendly model in his upcoming film.
Without playing too much into the rumour, let's take a gander at the newly-released weapon. Unveiled on Tuesday by Aston Marton Chief Creative Officer Marek Reichman at China's largest international motor show, Auto Shanghai, the new Rapide E takes inspiration from its predecessor the Rapide AMR, a $459,950 machine dubbed their most extreme four-door sports car. However, this new vehicle trades an internal combustion engine for an emission-free powertrain bringing Aston Martin into the all-electric realm.
---
---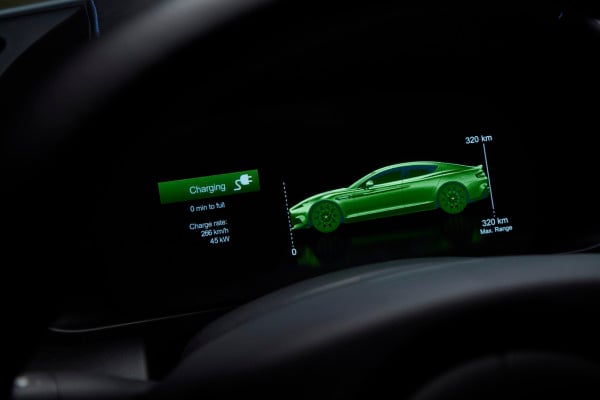 Under the bonnet, the Rapide E is packing some punch. Replacing the original 6.0-litre V12 engine, gearbox and fuel tank is a giant 800V battery with a whopping 65 kWh installed capacity using over 5600 lithium-ion cylindrical cells.
In terms of speed, the new sports car tops the gauge at 155mph (255 kph), with a sub-4.0 second 0-100 dash. The battery's rugged design can scale a full high-speed lap of Germany's 26 km Nürburgring without the slightest effect to battery performance.
As to be expected, Aston Martin has delivered all kinds of innovation, from reaching new levels in aerodynamics to a carbon fibre and kevlar battery casing and cooling system. The electric drivetrain has been developed and tuned to provide a similar feel to the AMR and drives in three modes GT, Sport and Sport +.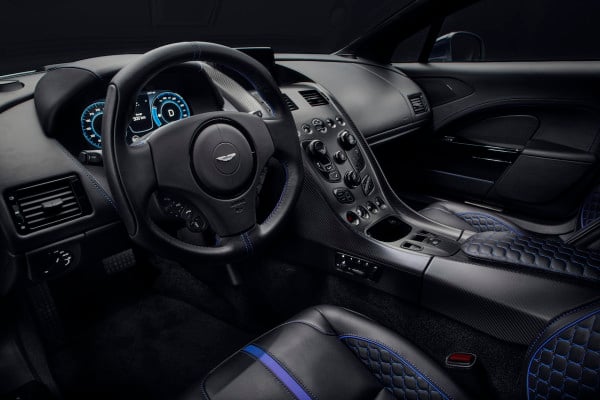 The company's first EV model also delves into the world of application-controlled technology. App-controlled navigation is just one new capability, among other means of tracking performance, battery health, charge and service schedules as well as stored parking locations.
Aston Martin has scheduled production of the Rapide E to only 155 examples, which are built out of its state-of-art production facility, also dubbed the home of electrification, in St Athan, Wales. It'll join Aston Martin's latest generation of luxury sports cars fleet including the DBS Superleggera, the new Vantage and the upcoming Valkyrie.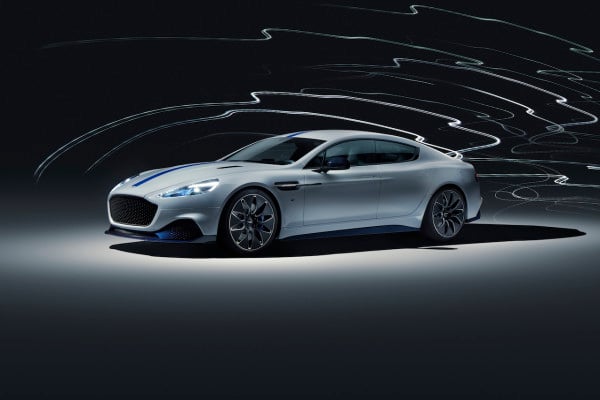 RELATED: Listen to the sound of Aston Martin's V12 hypercar, the Valkyrie