Barn finds are an endless source of curiosity and, on the odd occasion, yields some incredible recoveries. The latest to make headlines is none other than the long-lost Prodrive Subaru Impreza of Scottish rally car racing legend, Colin McRae, which was stumbled upon right here in Australia after a decade of collecting dust – and sold just last week.
For the uninitiated, this isn't just any old rally car. This is one of the most famed and valuable World Rally Championship cars in history. Driven by McRae himself as well as Carlos Sainz Sr. – father of Scuderia Ferrari F1 driver Carlos Sainz Jr. – before facing retirement in 1996, only 63 examples were ever commissioned by Prodrive. Though you wouldn't exactly be the first individual guilty of assuming it was nothing more than a mildly fascinating heap of scraps.
"The rally car originally had an estimated value of $15,000-$20,000, but a full investigation into its provenance conducted by ICAARS found significant history that leads us to believe it may well be worth more than $1 million," says the Chief Inspector of the International Classic Automobile Authentication & Rating System (ICAARS).
---
---
RELATED: McLaren's Australia-Only Daniel Ricciardo Edition 720S Revealed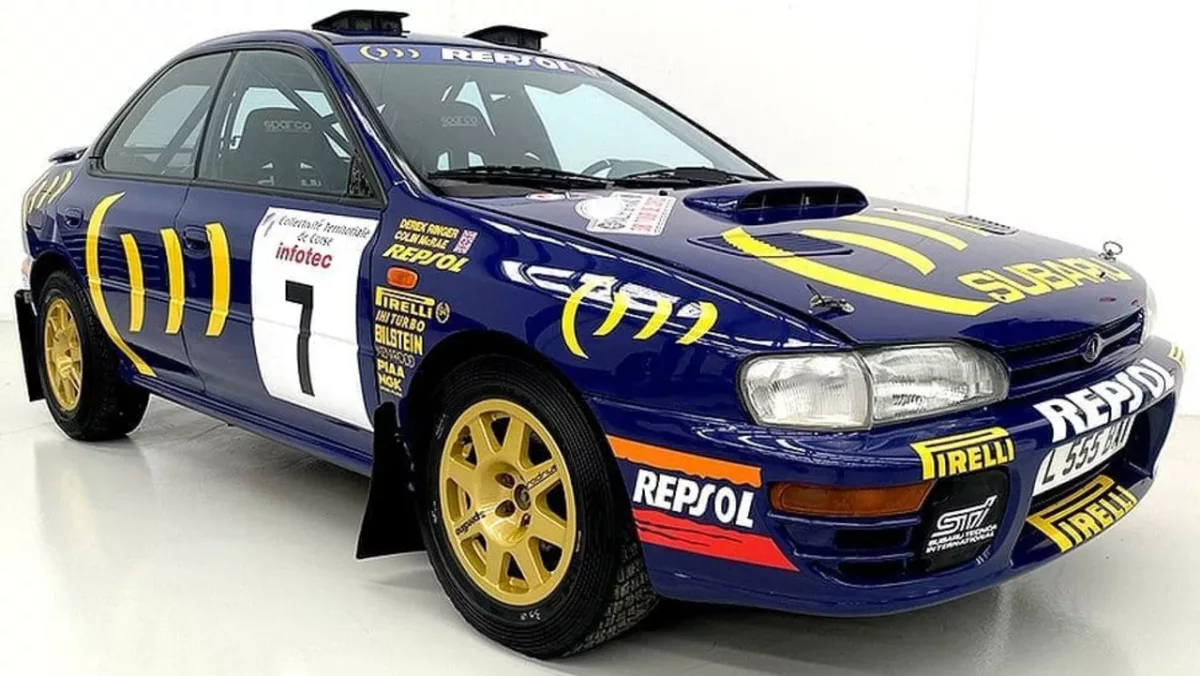 "After six months of investigations and provenance checks to verify the cars authenticity, ICAARS have revealed an absolute golden treasure in this custodians barn. Our inspections often uncover hidden potential. However, you can imagine the owner's excitement when presented with this good news."
"This is a truly rare and breathtaking barn find… You won't see another quite like it.
The Prodrive Subaru Impreza of Colin McRae is, however, completely unrestored. Meaning in addition to the original 2.0-litre turbocharged engine, six-speed manual gearbox, and iconic blue livery, it comes with a helluva lot of wear + tear from competing in the World Rally Championship; and by extension, a helluva lot of work before the anonymous buyer can feasibly take it out for a Sunday evening cruise.
Auctioned via Lloyds last week, based on its most recent sale price – which was actually paid using Bitcoin of all things – Colin McRae's Subaru Impreza is currently valued at US$360,000 (AU$493,000).