*UPDATE: A spokesperson for Ronaldo has since told TMZ Sports that the football star has not bought the one-off Bugatti hypercar. This news was incorrectly reported by Spanish newspaper Marca, and while Bugatti has confirmed the car has been purchased, it's still unclear who the cashed-up buyer might be.
Juventus star and arguably the world's greatest footballer, Cristiano Ronaldo, is reportedly the anonymous new owner of Bugatti's one-of-one hypercar, the La Voiture Noire.
The recently unveiled creation from the French supercar manufacturer features a 16-cylinder W12 engine and six exhaust pipes, not to mention a hefty €11 million price tag. The car made its debut at this year's Geneva Motor Show.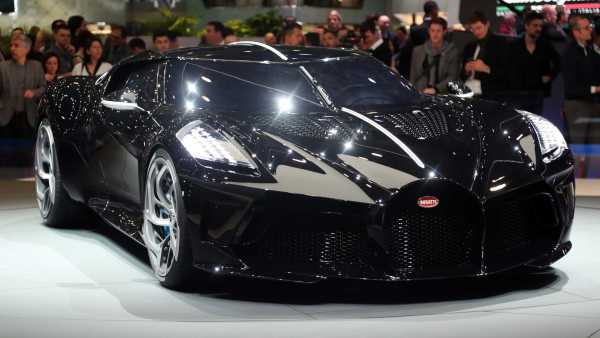 Ronaldo's car collection is a well-documented one and boasts the odd Bugatti already, but the addition of the La Voiture Noire would possibly make it one of the most outrageous in the world – at least in the realm of international sports stars.
The caveat to the Juventus striker's new purchase, however, is that he can't drive it for at least two years. Bugatti still has to iron out the kinks in the mind-bending whip, and we presume the prototype will spend a fair bit of time on the world circuit as the French automaker's new showpiece.
RELATED: Lionel Messi & Cristiano Ronaldo's Net Worth Back To Back