In a terribly misguided attempt to up their relatability factor with the common man (we're assuming), one cashed-up operator over in the UK has sacrificed his 2005 Bentley Continental Flying Spur – converting the luxurious sedan into a goddamn ute with the help of DC Customs.
The custom job – ironically named Decadence – rolls out of the garage after an extensive 18-month transformation, which saw the rear doors welded shut, roof shortened, with the addition of a handcrafted, timber-lined + metal-framed tray. And yes, while we might not agree with the spirit of this blasphemy, we will concede the unflinching team behind it at DC Customs UK have done some top-notch bodywork.
"The Bentley Flying Spur pickup left us today after one of the biggest builds and biggest challenges to date," DC Customs writes on Instagram.
---
---
RELATED: A Ferrari Limousine Is Being Sold In Melbourne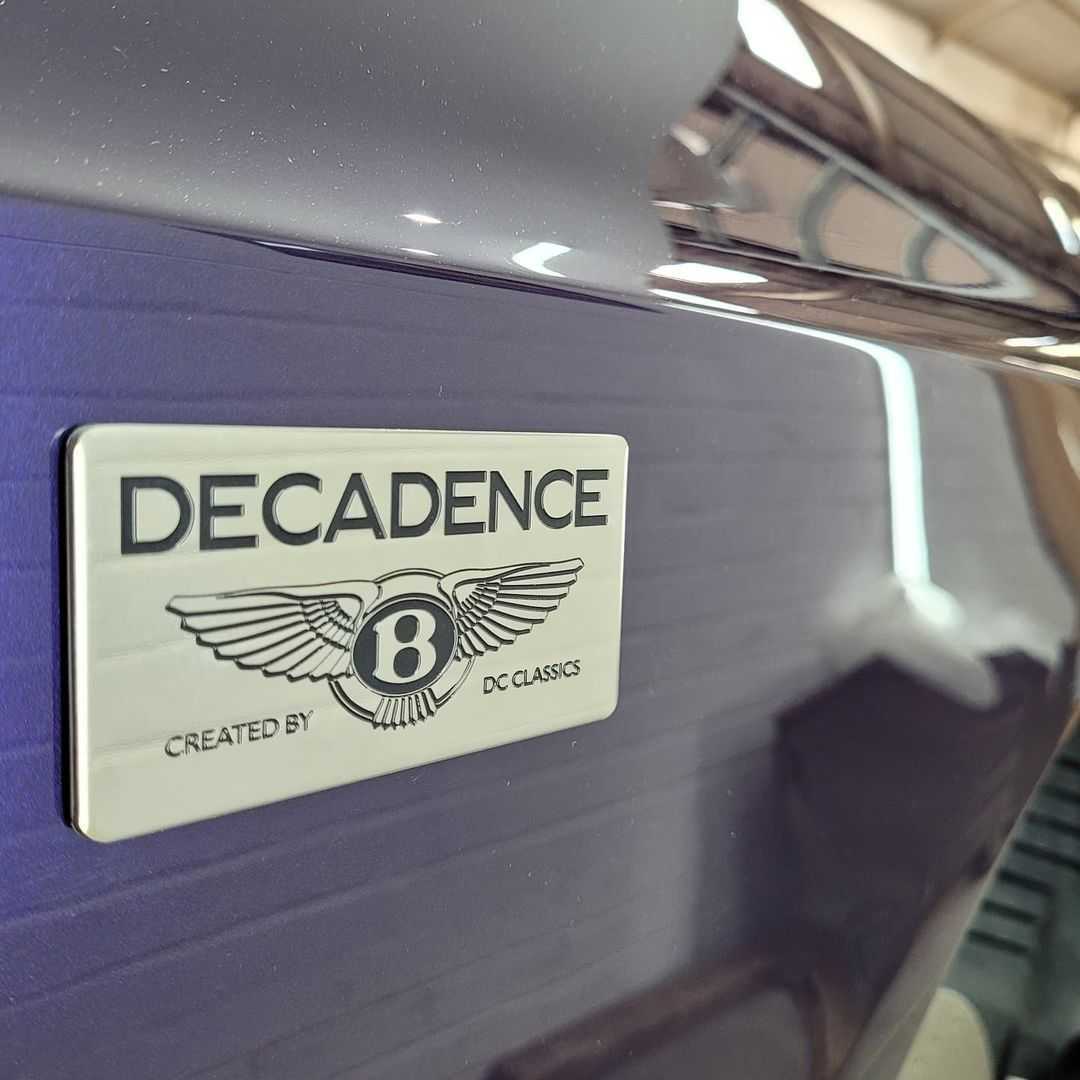 "A lot of people thought we were mad cutting up a Flying Spur, probably right (lol), and thought it just wouldn't look good. But personally, I think we nailed it – and must admit I'm proud of this one!"
"Lots more work than we thought it would be, but that's all part of the fun. It's been a hard build and at times I wondered if I should have said no to the job, but so glad and thankful for it now."
Under the hood, the Bentley Ute houses a twin-turbo W12 (comprised of two narrow-angle V6 engines mounted in a V-configuration, according to Car Advice), making it one of the beastlier instances of a pickup in the entire world. In hard figures, this translates to 583 horsepower.
The total costs required to produce a Bentley Continental Flying Spur Ute has not yet been publicly disclosed. Although let's be honest, we don't really want to know about it.
Check it out below.