For the vast majority, buying a car in Australia will rank as the second most significant purchase you'll make in your life unless of course, you're in the minority, investing in art, watches and pleasure crafts. Whichever category you're in, there's no arguing that dropping tens, or hundreds of thousands of dollars on a ridiculously depreciating asset isn't the wisest allocation of funds (even if you're a multi-millionaire). Having at least one set of wheels is a need, not a want. There are some crucial elements that you need to take into consideration when purchasing a car. We have teamed up with NAB and their Life Moments hub to address the most important factors when buying a car in Australia.
Interestingly, I'm in the process of selling my Ducati motorcycle which I plan to replace with a car, something of the reliable and fun variety until I join the top 1%, so this article is particularly pertinent. The steps to buying a car in Australia involves many a consideration, from those as straightforward as 'how sensible should I be?' to critical financial decisions relating to price and finance. Let's dive in:
Vehicle Choice
I've been wanting to buy a car for some time now but held off and opted instead for a motorcycle back in 2016, a decision I made based on my relationship status, convenience and cost. My single status has since changed and with it, my requirements. Add to that, months of overseas travel every year, a bus stop in my street and outside my office door, and next to no use of the bike, I decided it was time to part ways with the Ducati. In hindsight, while fun, a motorcycle as your only form of transport is an absolute pain, even a scooter (for 90% of my time riding would have suited me better) so think wisely about your needs before committing to the bike as your only vehicle.
If your choice involves four wheels, you really need to consider a few things. Exotic automobiles are fantastic; there's no denying it, but at the end of the day, they are just cars. I've had just as much fun in a Mazda MX5 as I've had in a McLaren 570S. The Mazda costs a tenth of the price can be left in Surry Hills overnight and comes with a three year, unlimited kilometre warranty. Granted, I can access pretty much any car I want, whenever I want, so purchasing an 'enthusiasts' car isn't a requirement of mine. Even still I'd recommend avoiding not only a depreciating asset but one that is notoriously expensive to service and maintain.
A sensible choice would be a demonstrator or buying a used car from a dealer. These vehicles are thousands of dollars cheaper, expertly maintained by the dealer, already run in, and have worn the bulk of the depreciation. If I weren't driving an RS6 Avant for my day job, my top priority would be seeking something that was fun to drive. If you see a vehicle purely as a method to get from A to B, you'll have different requirements; size, safety, connectivity etc. I think an attractive warranty and/or capped price servicing is a huge selling point and anyone who has ever incurred high service or shock repair costs will agree. You can also look for reliable options from the get-go.
Budget/Finance
What can I spend? How big of a car loan can I borrow? What can I afford to repay per month? Unless you have all the money in the world and are happy to watch your beloved Rolls Royce, Lamborghini or Ferrari depreciate, stretching your budget is almost always a bad idea. The last thing you want is your new car to become a burden. It's important to do your homework on car loan interest rates, fees, terms and balloon payments and not to speculate on future income or sugarcoat your expenses. Stick to an amount you can pay off comfortably, even if you're confronted with unexpected costs or an unexpected addition to the family! Finally, having your finance pre-approved also gives you a more solid bargaining position if you're buying a car in Australia from a dealer. If you're financing at the car dealer, be aware that they're not only getting a commission on the sale of the car, they're also getting a commission when they use their own finance company. This usually results in the price and your total inflating. Check out NAB's handy list of things to ask the dealer. Make sure everything is clear and you're not surprised by any additional costs that you haven't already factored for.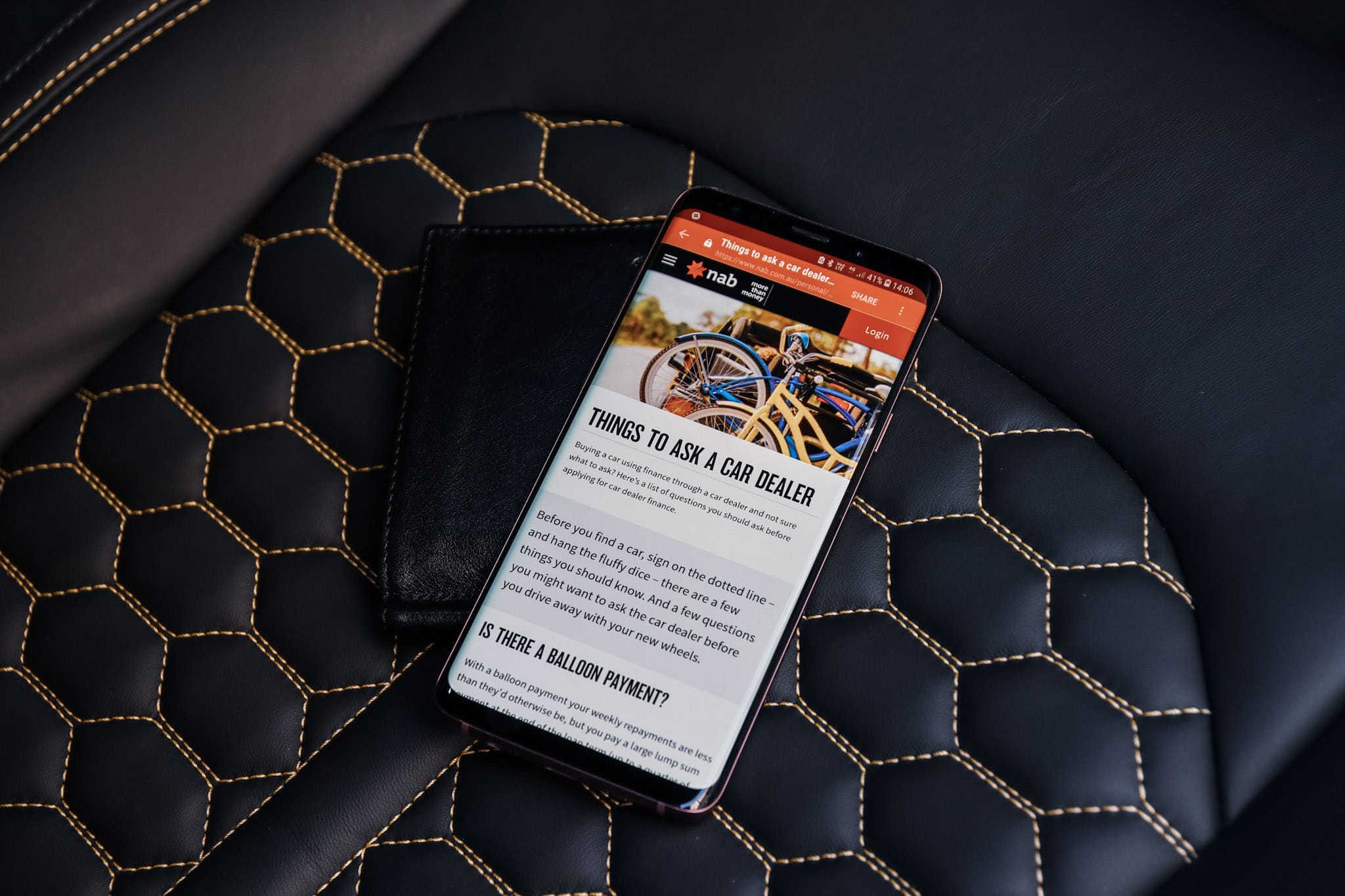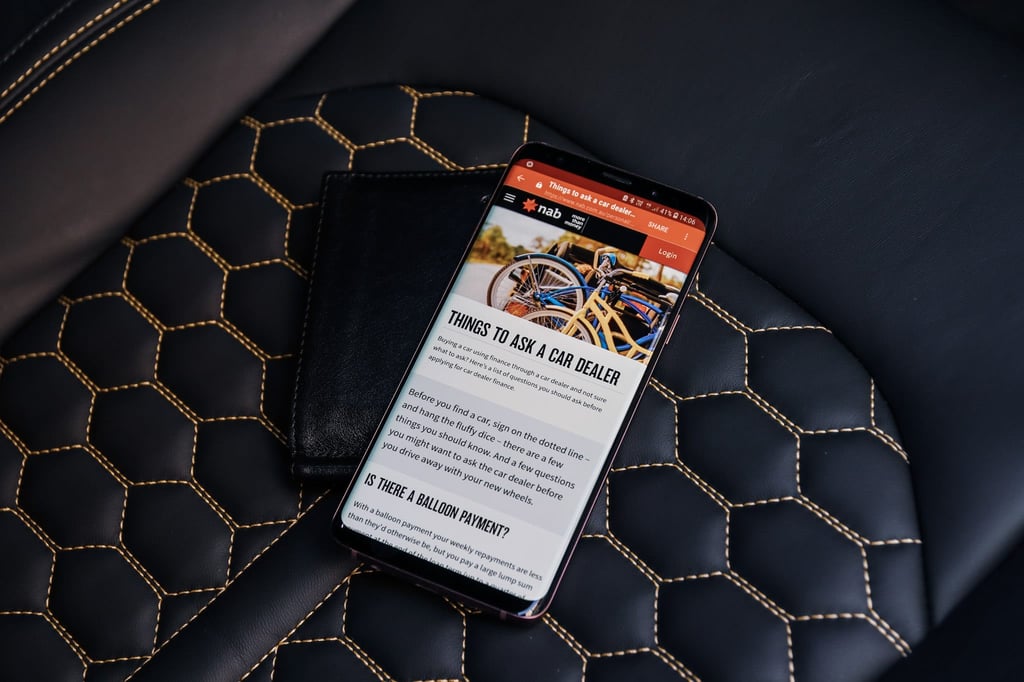 Timing/Additional Costs
What makes a new car attractive, is a new car warranty, which protects you from the majority of additional and unexpected costs. Buying at the right time, be it the end of financial year or the end of the month will also save you money when dealers offer free upgrades, stamp duty or great prices just to hit sales quotas – car brokers can be a useful resource in this department. When you start to consider unexpected costs like buying exotic or used, you can open up a real can of worms. Instantly you need to assume a European vehicle will cost you more to run than an Asian make. The European marques also come with less attractive warranties and servicing options and are more expensive to purchase, register and comprehensively insure. Sports variants will also have their collection of added costs such as typically larger engines consuming more fuel, higher insurance again, as well as performance tires and parts that need to be maintained or replaced – that RS6 Carbon pack isn't cheap! They're also rarely offered in run out or EOFY sales, so you'll always pay a premium.
My final thought on buying a car comes from years of experience driving them, and being caught speeding in them. The faster the car, the faster you'll drive it. Unfortunately, it has taken me ten years too long to get my head around the fact that speeding is expensive, stupid and inconvenient when it results in your licence being taken. If you've got a heavy foot, a car from the sensible category might be the best decision you've ever made.
Happy hunting.