Ferrari has been creating more and more one off cars based on current models as of late, and the F12 TRS is no exception to that. Ferrari has made 3 of these, red, black, and silver, each at $4.2 million a pop. Although each of these cars share the same name, they are not the same aesthetically. They are all built based off the F12, and have all had the roof chopped off. Now that all three have been seen in the public, the silver car is by far the most stunning.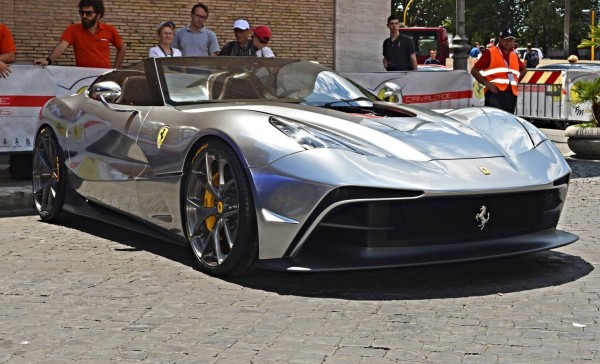 This car draws from classic Ferrari's and also has edgy, almost Hot Wheels-esque styling, which appeals to everyone's inner 10 year old. The front has an aggressive splitter and bonnet that flows air down the side of the car. It also exposes the massive V12 through a gap in the bonnet and has revised headlights.
The rear is where this car makes a name for itself. The diffuser on this car puts F1 cars to shame. The aggressive styling reveals the huge tires and shows two massive exhaust tips. Another small yet interesting design piece is the floating Ferrari logo.
---
---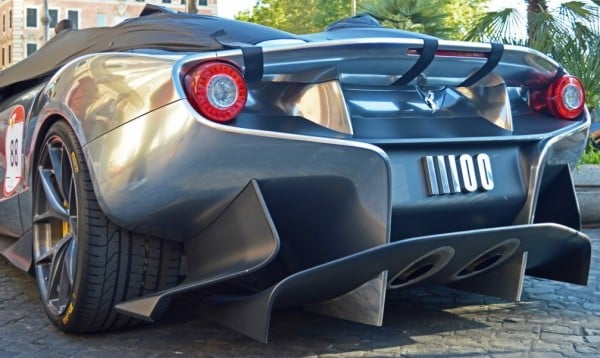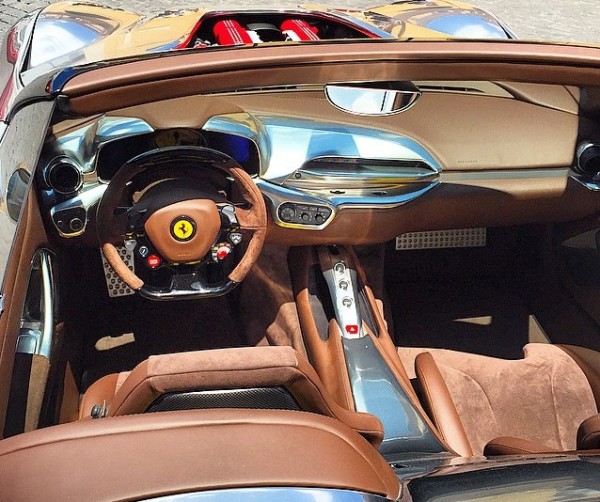 The interior uses the silver from the exterior, as well as a mix of brown and alcantara leather. Although unconventional, the car pulls off the brown well, but if it were up to me I would have done a blue interior instead of brown. The roadster look is fantastic, and is perfect for a Riviera cruise…as long as it doesn't rain! If Ferrari's Special Projects program keeps doing things like this they are sure to have customers lining up for years to come.