In case you missed it, Ferrari have built a handful of track-only hypercars titled FXX-K's. Top Gear's Chris Harris was the only person outside of Ferrari and the FXX-K's customers to even get behind the wheel, and the $3 million USD machine comes with its own pit crew and spare tyres. You can hear his thoughts on this mental machine below.
We honestly presumed that things couldn't get more out of hand at Ferrari. And then they went Japanese-street racing style and dropped an Evo body kit edition. Why? Because apparently the original track-engineered madness didn't have enough downforce.
---
---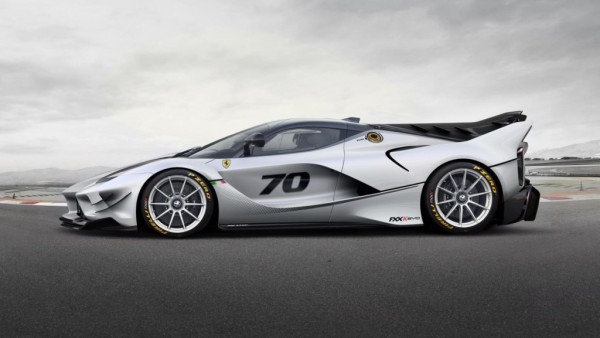 So what's new? Well the power output remains the same, a mere – and by no means mediocre – 1,036bhp from the all too familiar Ferrari V12 antics is found under the hood. The FXX-K Evo's recalibrated suspension is just one piece of the upgraded puzzle leading to the main event – a bigger and badder twin-profile fixed rear wing working in tandem with an active rear spoiler. The three added fins help the Evo find greater stability in corners and the rear wheel arch vents give the monster machine power to cut the air in a cleaner and more aerodynamic fashion.
All this body work is great chat, but exactly how much will it contribute to the insanity that is already the staple FXX-K? The Evo edition generates an unimaginable 75% more downforce than its road-friendly LaFerrari cousin. What's more mind-boggling is the 23% more downforce it generates over the 'standard' FXX-K.
That's a lot of weight. At 200kph the Evo brings to the table a mammoth 640kgs of downforce and at what Ferrari have termed their 'red-line speed' – a stupidly heavy 830kgs of downforce will sit on the Evo's rear wing.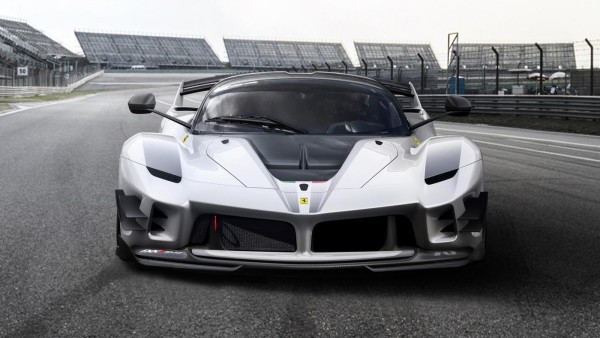 This re-writing of your physics textbooks will be limited to an extremely small batch of Evo variants, alternatively existing FXX-K owners can add the Evo upgrades as a package. It's so ridiculous, there's not even an official price. We can safely assume that you can take your expected amount of zeros and times it tenfold.