Just weeks ago, Ferrari's "controversial" foray into the world of SUV motors was spotted in the wild by YouTuber Arryx. On that particular occasion, while its silhouette was in full view, the hotly-anticipated set of wheels was obscured by layers of tape, dirt, and dust. More recently, a few leaked images of the Ferrari Purosangue parked on the factory floor have been circulating online, providing a (slightly) better idea of what the front and rear angles will resemble.
The yet-to-be-release Purosangue quite clearly takes some design cues from its stablemates. The headlights are reminiscent of the SF90 Stradale, and it's safe to say those massive intakes and sharp cutline running from the hood aren't exactly breaking new ground, either. The rear, on the other hand, appears to feature a full-width light bar connecting two sets of taillights. All in all (as many have noted), from the sloping roofline to the long nose and everything in between… it looks very much like the Roma. Which isn't a bad thing.
RELATED: Ferrari Monza SP1 Crowned World's Most Beautiful Car (According To Science)
---
---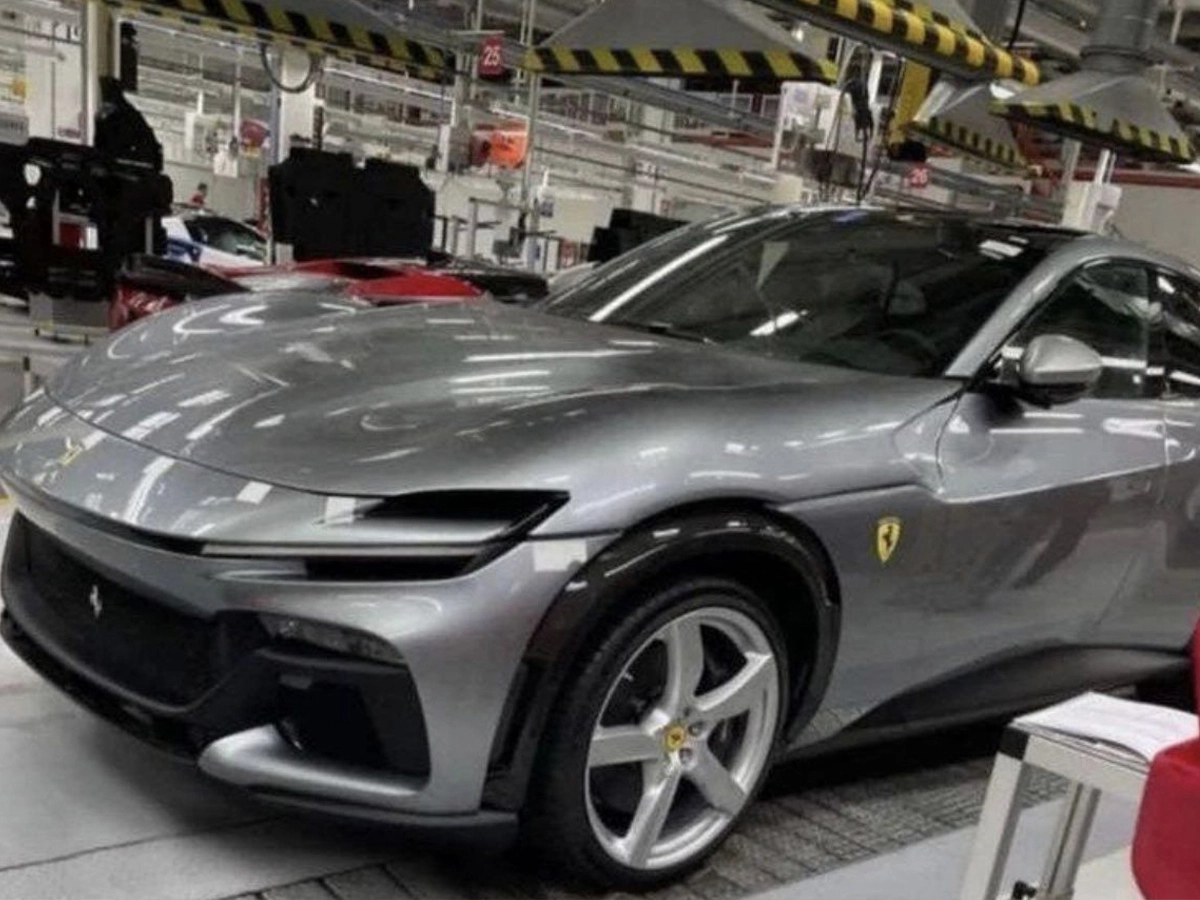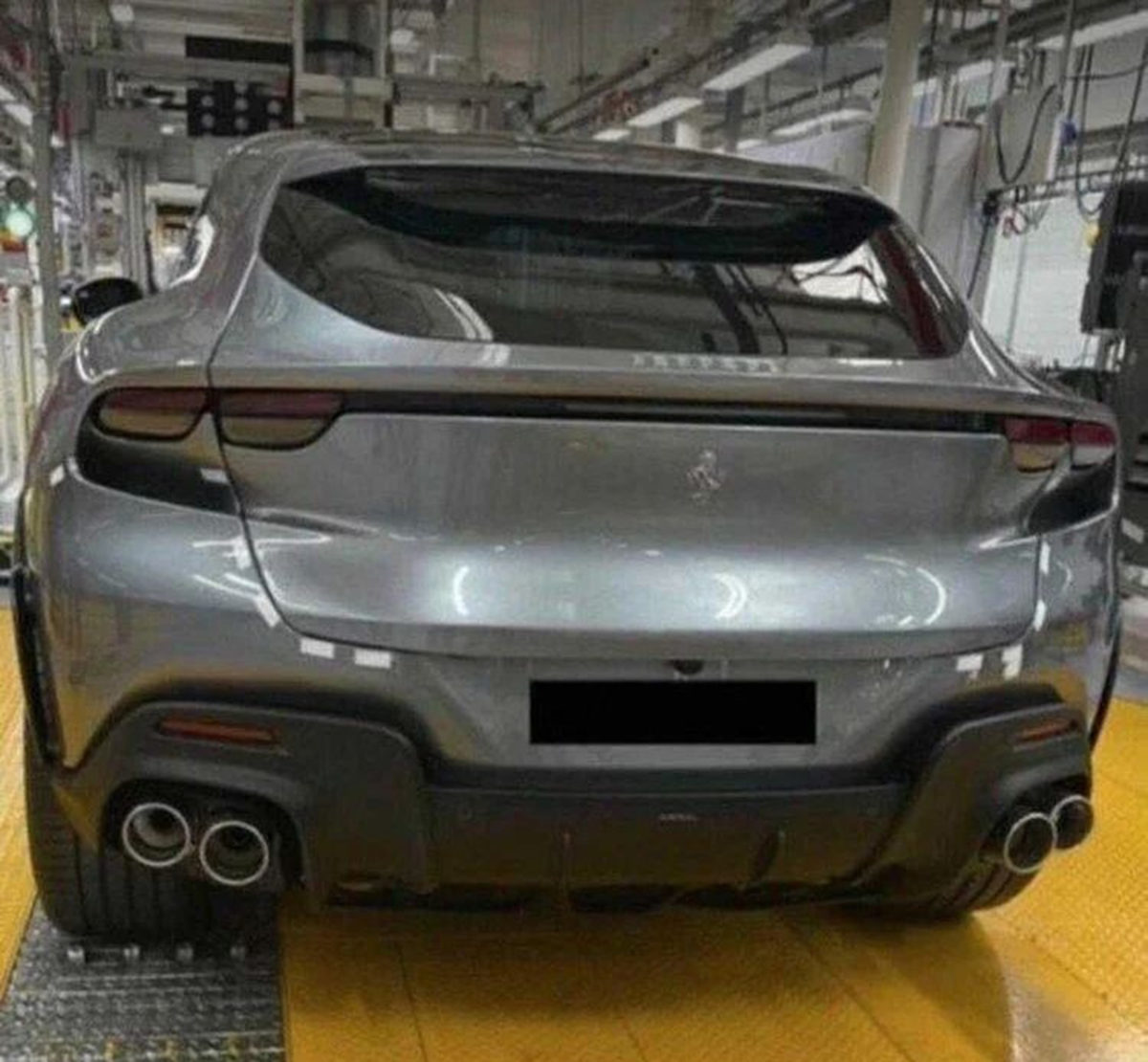 The Ferrari Purosangue is named after the Italian word for "thoroughbred" or "pure blood." At this stage, however, we have zero clue what we'll find under the bonnet, or if the engine itself will be "pure" in any sense. Those who've been following the Ferrari Purosangue's entire development process closely, of course, have their predictions.
"A turbocharged V-8 engine, possibly with assistance from an electric motor, is the most likely choice for the Purosangue's powertrain," writes Joey Caprarella of Car & Driver.
"But it's possible that Ferrari could stuff a hybrid V-12 setup under the hood or a V-6 hybrid powertrain for the base model."
Some estimate the V-12 could be a variation of the powertrain housed by the SF90 Stradale.
Buried deep in the Italian marque's annual sales report for 2021, Ferrari has confirmed the Purosangue will commence production this year with early deliveries projected for 2023 – check out the leaked images from the Maranello factory floor above.