When I think Land Rover, I immediately – and perhaps naively – jump to a conclusion of a middle-aged woman in a pristine black on white Range Rover Evoque, cruising through the streets of Sydney's Woollahra on her weekly shopping run.
The sub-brand of the Jaguar Land Rover automotive outfit, despite them still being known to hold their own when put under the pump, have become categorised as a vehicle you would unlikely catch beyond city limits. My attitudes towards the majority of Land Rover models, I'll admit, had subsequently been packaged up and lost somewhere among this common perception.
It was exciting, then, to get behind the wheel of Land Rover's all-new Discovery, a breath of fresh air in the JLR brand and a step towards reigniting my attraction to the beautifully practical SUV's Land Rover have to offer.
---
---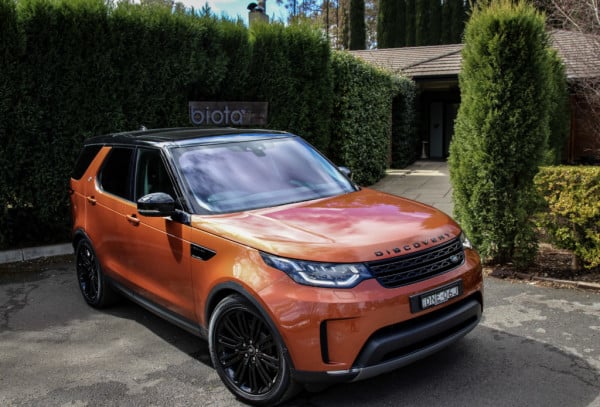 Quite possibly one of the most sizeable SUV's on the road, the 2017 Land Rover Discovery blends the best available technology with unparalleled versatility to offer passengers a comfortable and spacious 4×4 experience. You can feel the power and presence of the vehicle as you weave Sydney traffic, the Discovery's boxy assertiveness turning heads while its curvaceous front profile and futuristic tail lights add that touch of classic elegance to its canvas.
It quickly became clear to me that to keep this car within an urban jungle would be equally as unfortunate for me as it would be for such a beast to not to be let off its leash. Luckily, the JLR team shared our thoughts and arranged for a drive experience towards New South Wales' Southern Highlands.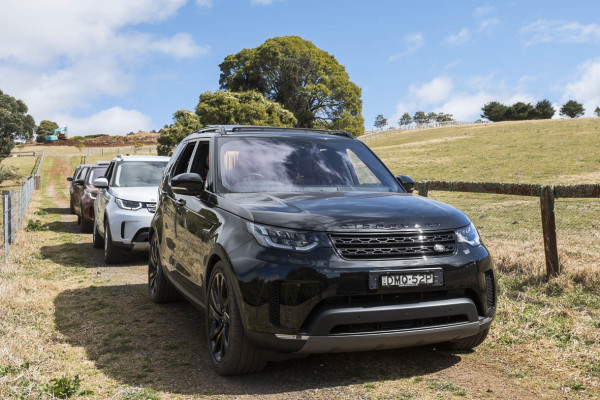 Perhaps in alignment with Land Rover's very British connotations, I soon found myself whisking along an unsealed road, rolling over the lush green hills and coming to a stop in front of a classic farm stable just outside of Bowral. The scene was so British I almost felt out of place with my lack of tweed clothing or broken shotgun over my arm.
What wasn't out of place, however, was the Discovery. The tall vehicle stood confidently at home in the rural setting which was reached effortlessly by its automatic terrain response feature that adapted to every gravel road and mud rut on the property with zero effort required from the driver. If you're looking to take control yourself, nobel plates finish the transmission selector with a slick silver, which can be tweaked as you see fit for optimum off-road performance.
Land Rover Ambassador and world-renowned chef James Viles joined us for a tour around the property. After hand picking some last minute additions for our lunch during a short foraging experience, we continue to James' acclaimed establishment 'Biota' which was in close proximity to the estate (UPDATE [10/01/22]: but it is now permanently closed).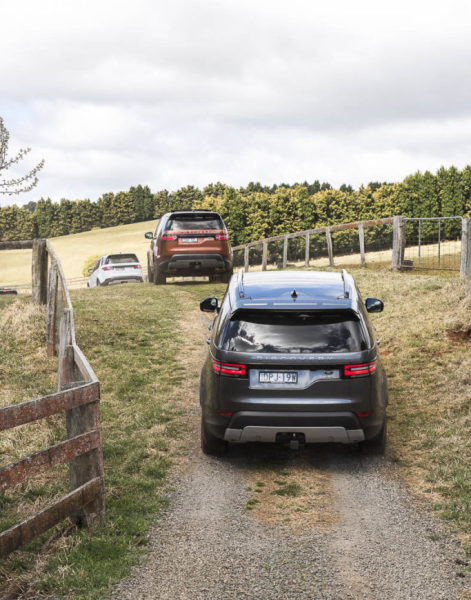 A few minor comforts went a long way for the immaculate interior of the new Discovery. Stowage is maximised thanks to the car's sheer size, passengers will even find a chiller compartment (for non-alcoholic beverages, of course) within the centre arm rest. The infotainment system is a sleek 10″ touch screen display with InControl Touch Pro with about every connectivity option you could imagine, allowing passengers to have maximum control over their entertainment options.
As guests were offered up the most authentic and carefully curated paddock to plate experience south of Sydney, the half-dozen vehicles sat right at home against the tall hedge backdrop of the rural fine dining establishment Biota.
---
---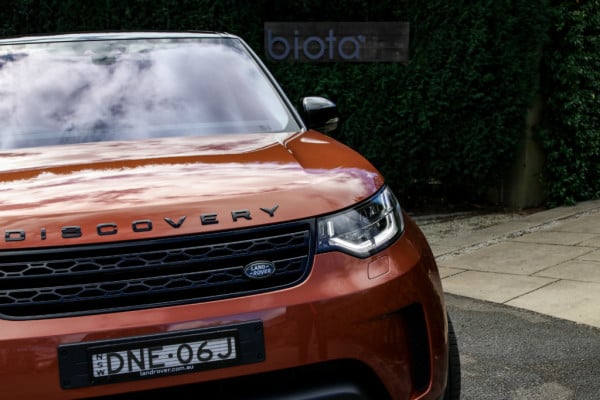 Whatever expedition you have in mind, even if it is only that 20 minute shopping trip, the Discovery ticks every box you'd expect from a Land Rover, and it ticks it well. If you're looking to reach beyond your comfort zone, the 2017 Land Rover Discovery will take you to wherever that may be. Cheeky southern highlands weekend, anyone?