What's it like designing the world's most beautiful cars? Marek Reichman is undoubtedly one of the automotive industry's most creative minds. The man behind the design DNA of models such as Range Rover's 2003 MkIII rebirth, Reichman has been with Aston Martin since 2005 and has overseen one of the most prolific periods of new model introduction in the British marque's history. Models such as the DB11, the recently launched Vanquish S and the track-only Vulcan are but a few of the recent creations to leave the Aston Martin Design Studio under Reichman's leadership. We were lucky enough to catch up with the man himself in Melbourne for the global debut of the Aston Martin Vantage S Red Bull Racing Edition.
Tell me a little bit about your role at Aston Martin?
I have the grandiose title of Chief Creative Officer and Executive Vice President, which means I'm the effectively CFO and part of Andy's (Aston Martin CEO Andy Palmer) "top team" but my major role is, I'm the designer. It's about creating not just the cars, the inside and the outside of the cars, but the whole of the visual language of Aston Martin whether it's in the showrooms, creating the corporate identity or on developing other products that sit outside automotive. So whether it's the AM37 Speed Boat or the Biscayne Bay apartments in Miami, I get involved with the design language and the DNA of Aston Martin going into those products. But my core skill, my love and my passion is drawing and designing beautiful cars.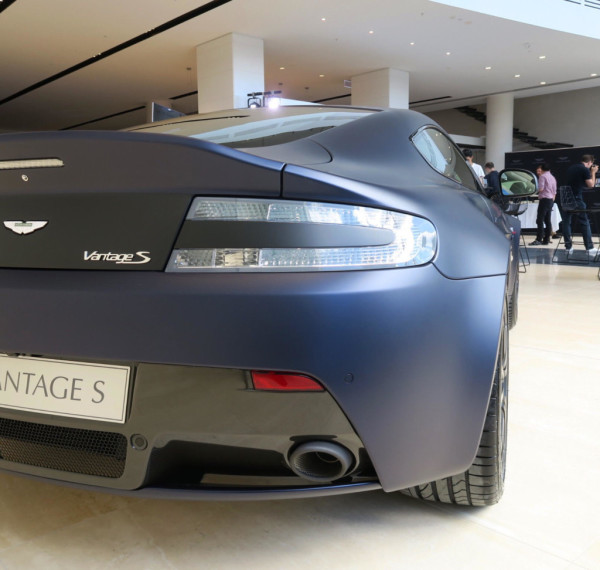 You talk about designing beautiful cars and obviously a pillar of the Aston Martin brand is striving to create the most beautiful cars on the road, so can you tell me a little bit about your design fundamentals?
The fundamentals of design for me are that design has to have meaning, and it has to have a timeless nature to it. Which means (design) is a thought process, and it answers a question. Design is about solving a problem, and if you use beauty in that context you end up with a product that people admire, that they appreciate and desire and that's really important. You're bringing something to someone, giving them a piece of art and creating something that has amazing function, which in itself can be beauty as well, not just the aesthetics of beauty. But it's also about doing that in the purest and simplest form and I think that is the difficult thing—to create desire and be dynamic but be pure and simple, because you're minimising things to generate that outcome. That's my personal ethos and that's what gives you a timeless result. It gives you a 77-year old saying "amazing," and a 7-year old saying "amazing," and a the end of the day it's about creating a cool product that's accepted an desired by everyone.
What's the most challenging thing about your role?
I guess the most challenging thing about it right now is that there are only 24 hours in the day and you've got so much to do, and you've got to sleep for some of it. Obviously we're a low-volume manufacturer and an independent company, so the constraints of cost and time are always tight. Plus being an independent company means every program has to be profitable, everything we do has to turn a page and make a profit for the company and they're some of the biggest challenges. It's not as if you have the freedom to just create something without thinking about business. But I guess that's also one of the brilliant things about it that makes it very real. I'm (as well as design director) heavily involved in the business side of things and that's a challenge, but I really love that challenge.
Conversely, what's the most enjoyable thing about your role?
I guess the most enjoyable thing is doing events like this. Meeting customers as we did last night in Sydney (for the corresponding launch of the Aston Martin Vantage S Red Bull Racing Edition at Aston Martin Sydney) and as we'll do tonight here in Melbourne with about 280 people who are passionate about our cars, our products and our brand. They'll tell us their passion, and the most enjoyable thing is I get to meet them and share in their joy and it makes me go back home to the UK, get back into the studio and think this is all worth it.
Can you talk to me a little bit about the Red Bull Racing partnership and the way you see it aligning with Aston Martin?
The Red Bull partnership is very important. We are, from our very inception, a company that wants to go racing. We don't want to run (our own) F1 team, so now we have a brilliant partner within F1 and Red Bull are fantastic at what they do. We also have that partnership because we're creating and generating a road car together (the Aston Martin Valkyrie) and were producing 150 Valkyries while learning about aerodynamics, specialist materials etc. and getting to work alongside the greatest F1 designer that's ever existed in Adrian Newey. David King, who's our head of Special Projects, is learning about how you can very quickly use computational methods to accelerate processes and to get things faster (manufacturing) while learning about the technology that we're right on the edge of right now. Carbon fibre for example—yes we have a carbon fibre body on the Vanquish and we did the Vulcan with the carbon fibre shaft and body—but we're only at the beginning of learning (in these areas) and F1's been doing it for many years. Material science, lightweight techniques, performance techniques, aerodynamics which will be critical in the future, packaging and the ability to minimise things and package them in a space that you wouldn't think normally possible, that's where we're really benefitting from the partnership. But I'd also be mad if I didn't mention teamwork and learning how effective teams work, how Red Bull prepare a car so meticulously for each season and how they're able to change tyres in less than two seconds, so in every aspect of what we do with Red Bull we're learning from them. The symbiosis of the relationship means they're also learning from us as well, they're understanding what it takes to put a car on the road and to repeat something because the world of F1 doesn't often repeat; you build a car for the beginning of a season and by the end of the season its almost completely different, and you're just repeating that process. So those principles and techniques Red Bull are learning from us about repeatability and manufacturing are invaluable.
What's your favourite Aston Martin of all time?
The DB4 GT. I mean, it just has to be. I think some people try and answer that question by thinking, "what's the different car?" That doesn't make a lot of sense to me. Every time you see the DB4 it's just a knockout.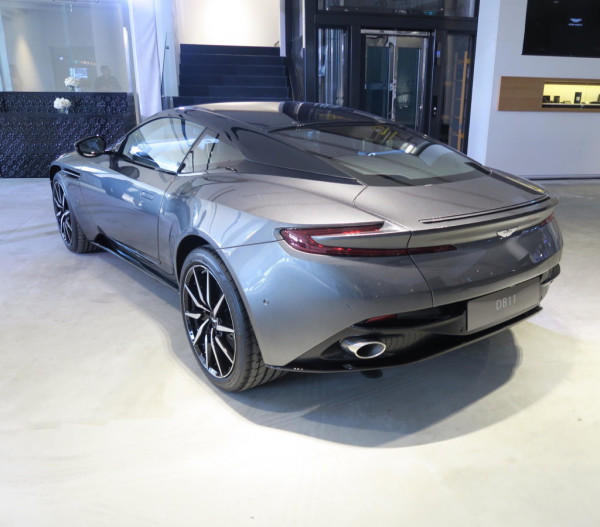 And your favourite modern Aston Martin?
I think I'd have to say DB11, and not because its me and my team and its our latest offering, because it's an inflection point for the company and it's the beginning of our Second Century Plan. It's a symbol as well as being a really beautiful car.
Lastly, what's your daily driver?
My daily driver currently is a Rapide S.
The Aston Martin Vantage S Red Bull Racing Editions are available to order now. The V8 Vantage S Red Bull Racing Edition pricing starts at AUD $259,995 drive away with the V12 Vantage S Red Bull Racing Edition Sportshift prices starting at AUD $422,770 plus on-road costs.