Luxury crossovers and SUVs are entering the market with jaw-dropping innovation at unbeatable price points. Recently, Chinese marque Haval has produced a vehicle positioned to challenge traditional automotive thinking and redefine affordable luxury. This is the all-new Haval H6.
Engineering
Since 2015, GMW Haval has invested over US$2.9 billion into research & development for a new lightweight, modular platform designed to be safer, more refined, and more efficient than previous models. The powertrain of the Haval H6 is the end result, enhanced by the addition of a 7-speed dual-clutch transmission for sharp shifts on the road.
Haval has also considered the lifestyle of its drivers and built a ride that's noticeably roomier than your standard medium SUV at lower curb weight. This means you don't need to decide between an extra passenger and packing another esky for your next weekend away.

The Haval H6 allows you to navigate through whatever terrain you encounter without any problems thanks to its next-generation control and innovative power train system; with enough torque to get you over that hill and off-road features just adds to the pleasure of getting behind the wheel.
---
---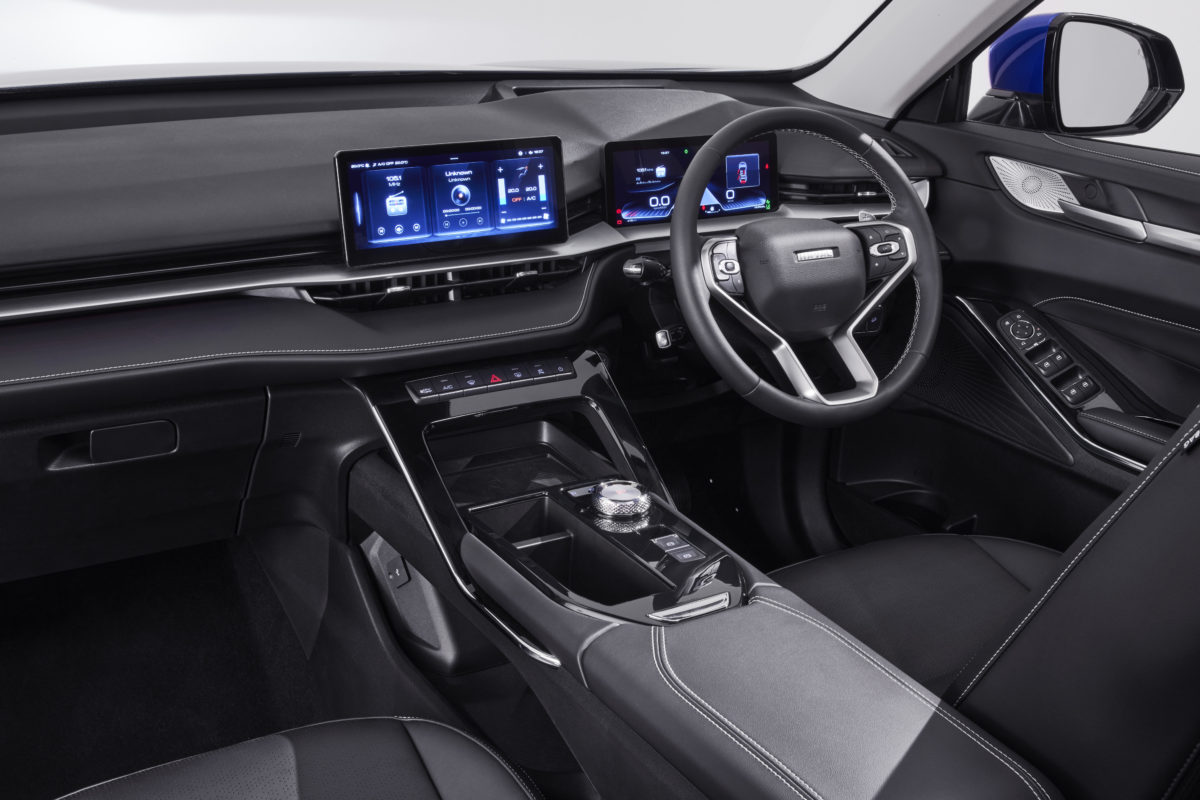 Design
The Haval H6's new design flaunts simple yet exquisite curves and lines to deliver a refined exterior that sets itself apart from other SUVs. The interior continues with the same elegance, integrated with the latest automotive technology – including wireless phone charging, a 12.3″ touch screen infotainment system, 360-degree camera, heated steering wheel, and fully automated parking.
Safety
Beyond its well-considered interior, the Mobile Eye Q4 autonomous driving chip comes with 14 radars and five cameras to provide Level 2+ autonomous driving. The H6 comes with superior safety features, including intelligent collision avoidance, intelligent cornering, emergency lane-keeping, adaptive cruise control, and auto emergency breaking in all driving scenarios.
In addition to engineering, design, and safety – the Haval H6 also offers next-generation comfort. Stand out improvements range from an ergonomic cockpit, heated and ventilated seats with eight adjustments, wireless charging, as well as NVH acoustic packages to minimise noise disturbance.
Engineered to move you through all of life's moments, the all-new Haval H6 is putting 'sports' back into 'Sports Utility Vehicle', showcasing European style, superior safety, and best of all, without the hefty price tag. For more information on the Haval H6 lineup – Premium, Lux, Ultra-Grade, hit the link below or book a test drive.