At this years Geneva Motor Show, Lamborghini unveiled its latest monster: The Aventador LP750-4 Superveloce. Priced at $400,995 USD the Aventador SV certainly delivers bang for your buck. As with previous Superveloce ("superfast" in Italian) models, the Aventador receives more power, a weight reduction, and a more track oriented persona.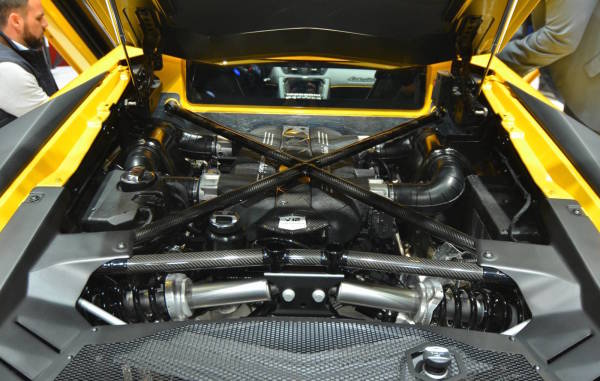 The updated V12 engine gets a boost of 50 horsepower, and the whole car receives a weight reduction of 50 kilograms. This weight reduction is achieved through more extensive use of carbon fiber and decreases the 0-62 mph time to a face melting 2.9 seconds.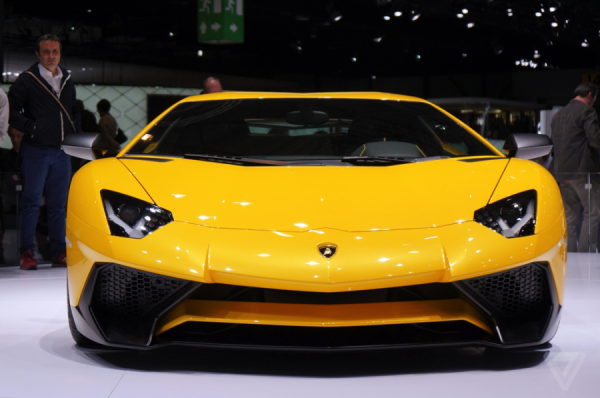 This version of the Aventador also has a slew of aggressive cosmetic changes. Taking styling cues from the 50th anniversary edition and the ultra exclusive Veneno, the Superveloce stands to be a looker. The front fascia has larger intakes to feed the engine, as well as a large front splitter to help increase down force. There are bigger intakes near the engine, and a large diffuser to help manage airflow at the rear. There is also a large wing with three settings depending on desired levels of down force.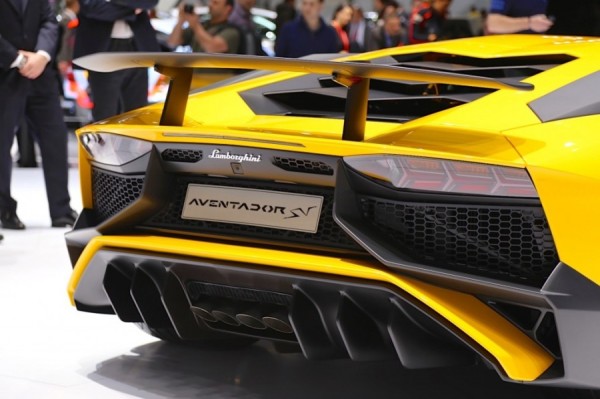 The interior takes a lot of inspiration from the Veneno. It is covered in alcantara and carbon fiber, and in true weight reduction form there are straps instead of door handles. There is also contrasting stitching and SV badging matching the outside paint colour. If you happen to have the money for the Aventador Superveloce you better act fast. Lamborghini announced recently that the SV will be a limited series of 600 units. This car builds upon one of the greatest Lamborghini's of all time, and it will be quite the sight to see one on the road in the near future.